Drawings from Skyylar's Sketchbooks
I'm sharing these sketches by my daughter, Skyylar, as part of the current Artists in Bloom Gallery, hosted by @Everlove.
These are recent (and a couple older ones) sketches & drawings I found in some of the sketchbooks and pieces of paper Skyylar has left around the house lately. Some of them are from her imagination, some are images that she copied from the internet. There is also a "To Do" list for her Summer, and a list of things she wanted for her birthday and some "how-to" draw (head shapes & eyes).
Here they are with some explanations of each one:
This was a music assignment - she said they had to listen to music and draw what they thought of it - from last year (5th Grade):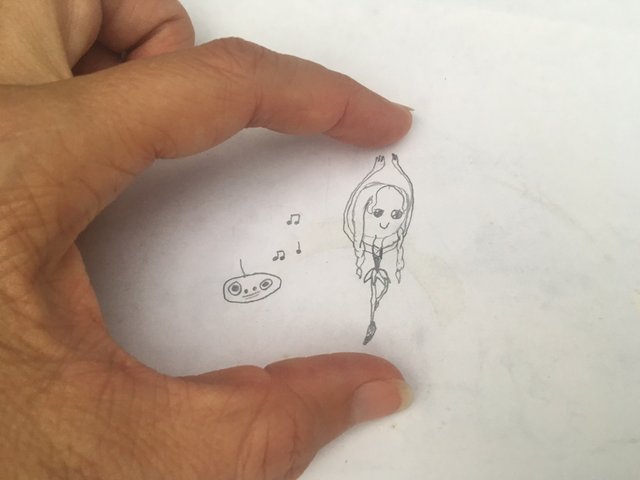 She wanted to make sure she would always know a way to draw eyes different ways: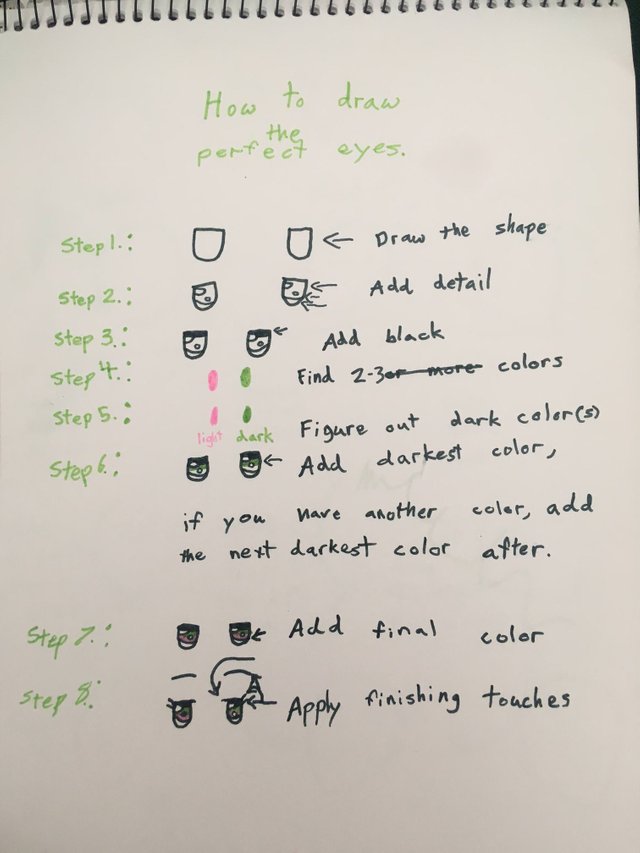 And, she wanted to make sure she she would always know how to draw heads in different angles: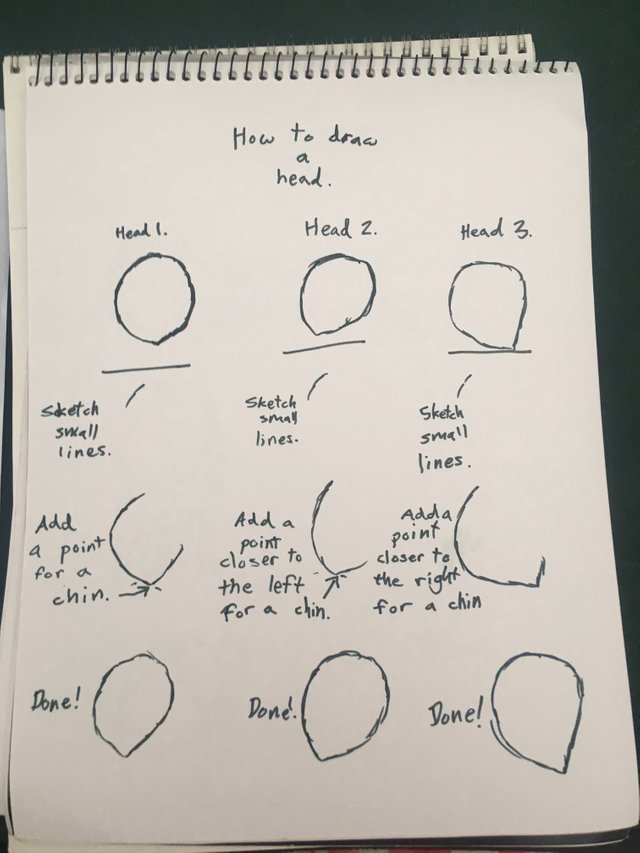 She wanted to draw something "Kawaii" (cute in japanese). It's a milkshake.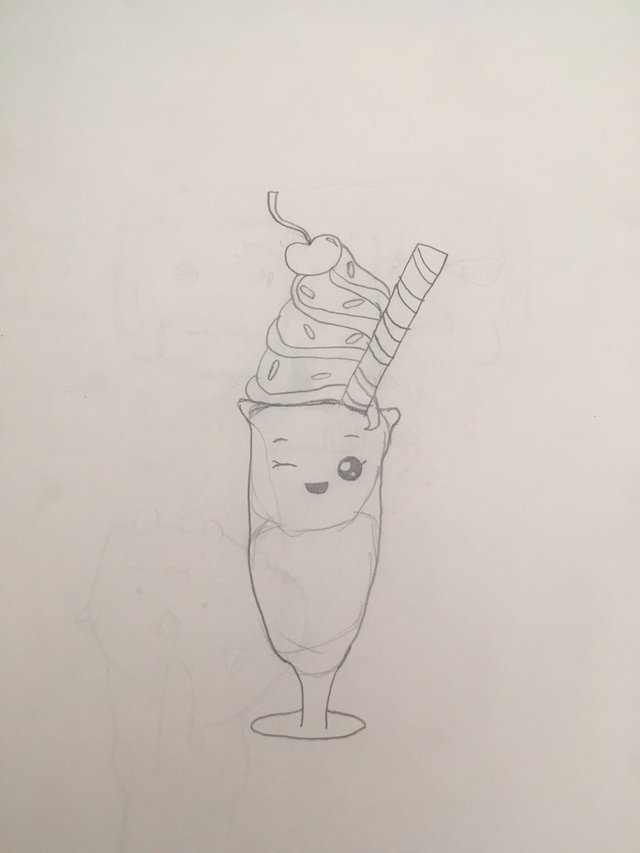 She had seen the "Ninja" version of a text conversation before, and wanted to make a "Unicorn" one: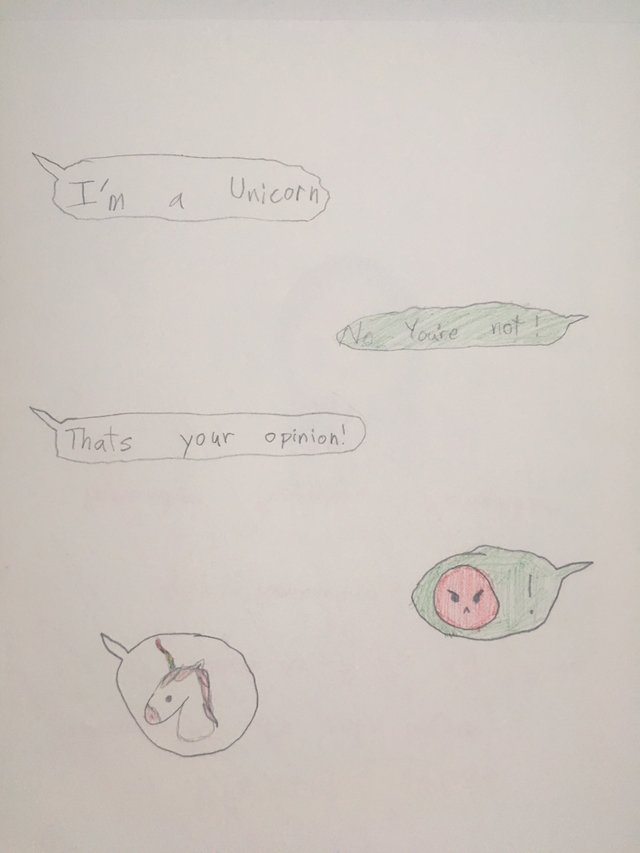 Drawings of herself and her friend: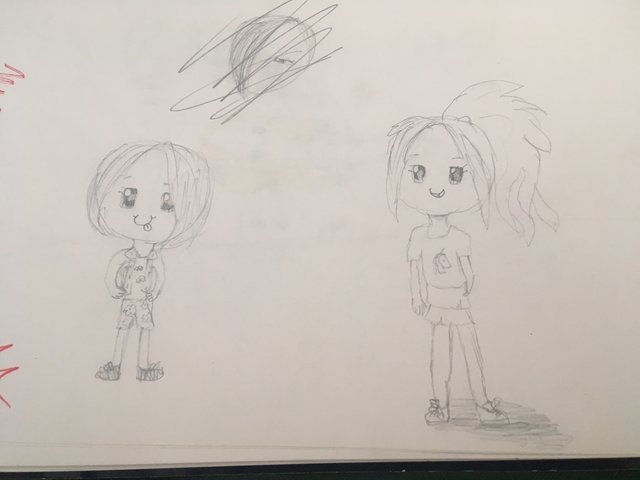 Skyylar's "To Do List" for this summer & back to school: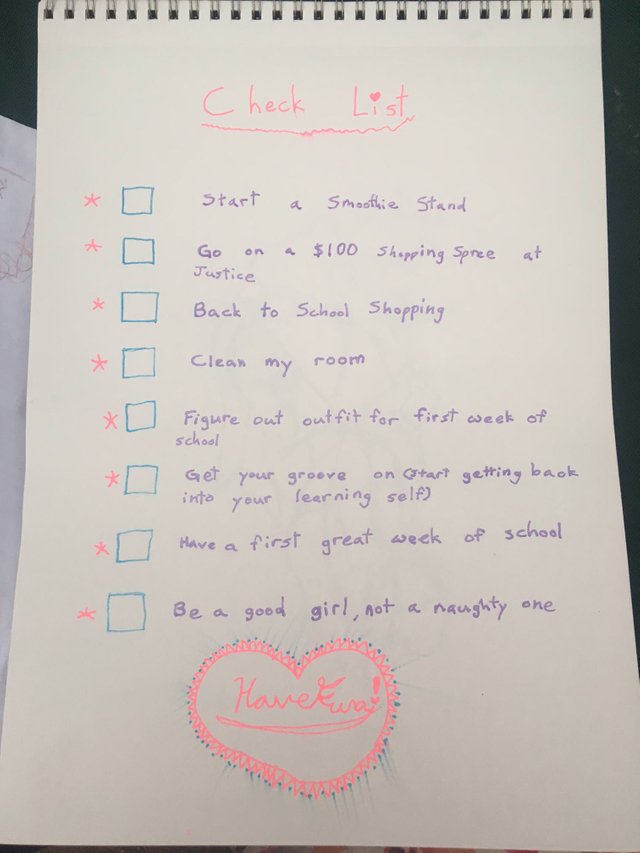 Skyylar said she really wanted the kitten at Petco called "Mowgli" and so she was trying to draw kittens to persuade me to get her a kitten. (We did eventually adopt a one-year old, very playful cat who she loves!):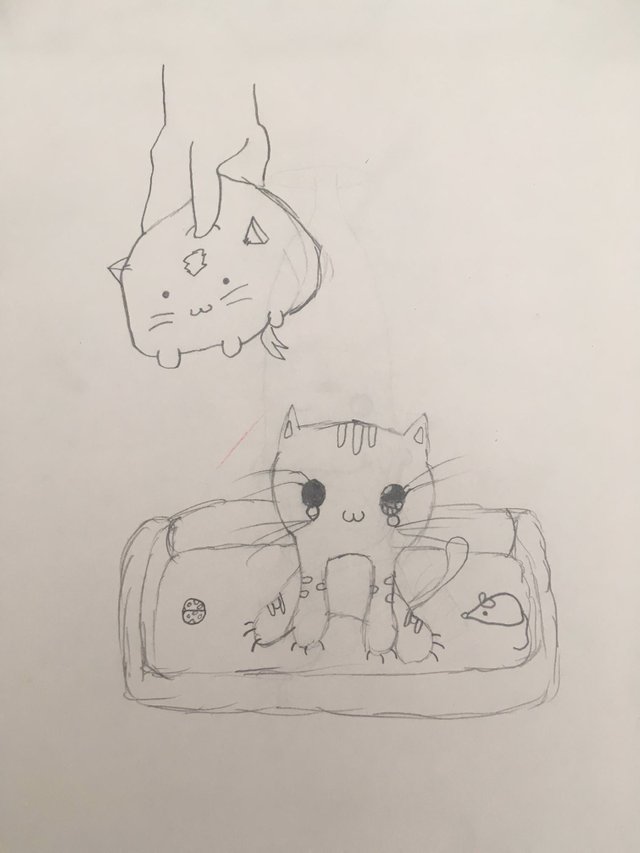 This is a birthday wish list of what she wanted. She just turned 11. The "Eggos" is a reference to the TV show "Stranger Things":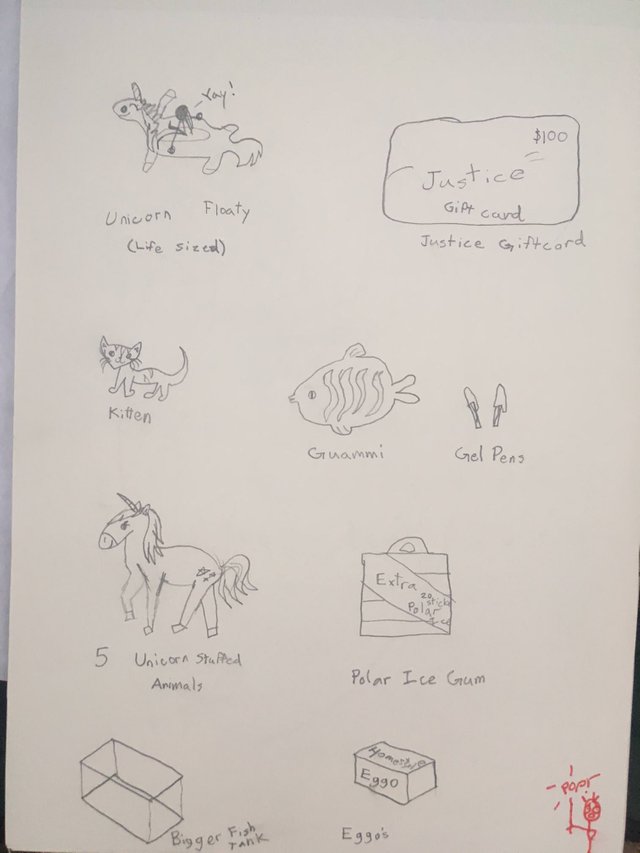 (The little guy in red at the bottom right corner was part of a "flip story" that she did that is on many pages)
She wanted to learn how to draw hands better: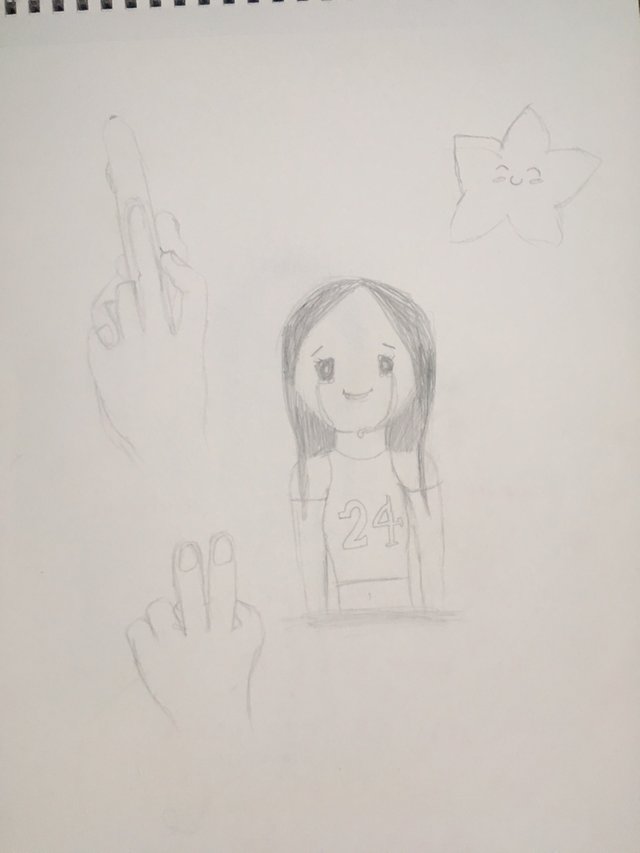 She wanted a new fish: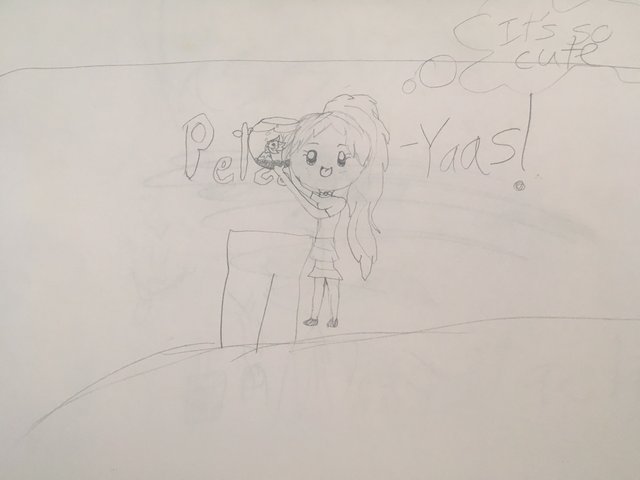 She wanted to draw female version of what her older brother does every day - gaming! The girl is wearing bunny slippers & PJ's:
After watching the show "Liv & Maddie", in one of the seasons Liv is an actress in "Voltage". This is a drawing of how she would draw "Voltage":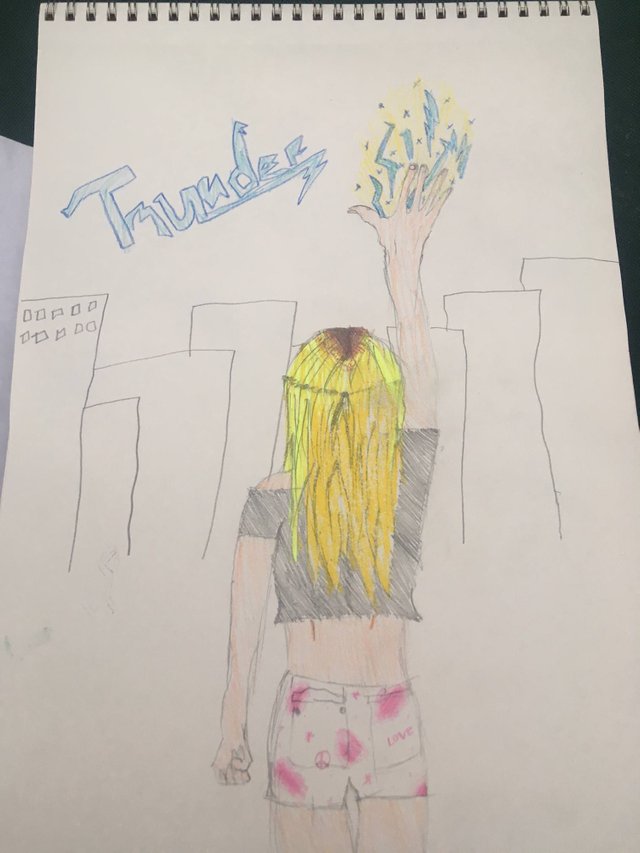 Just a drawing of a girl she drew when she was bored: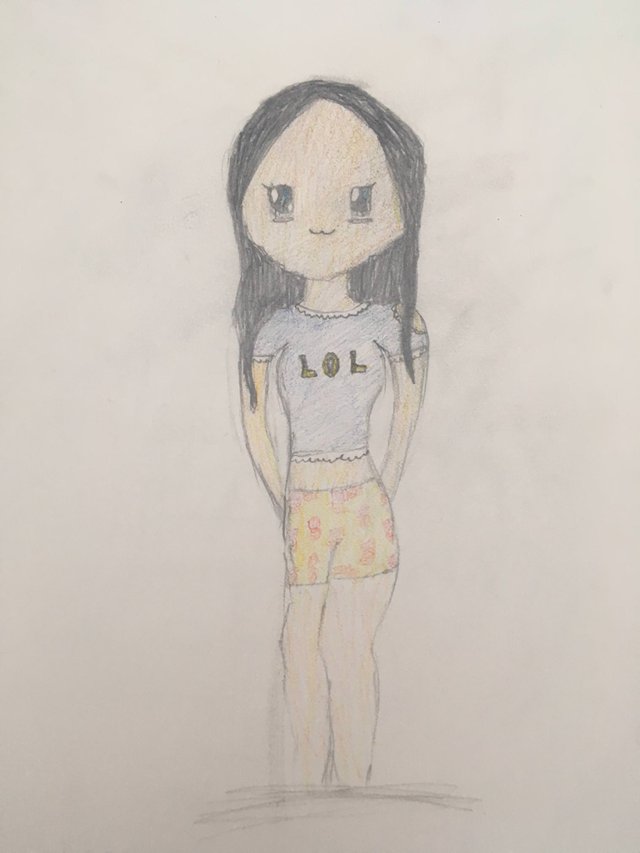 At the time she was really into the song "Poker Face" by Lady Gaga, and she had seen the music video, which inspired this drawing:
Skyylar was watching a DIY (do it yourself) video, and in the background of the video she heard the song "I really Like You", by Carly Rae Jepsen. She liked the song, and when she finds songs she likes - she usually looks for the "Nightcore" version (which are sped up, and to me they sound like chipmunks. To her they sound like anime people). The picture in the "nightcore" video was of "Asuna & Kirito" (characters from "Sword Art Online"). She liked it, so she copied the drawing: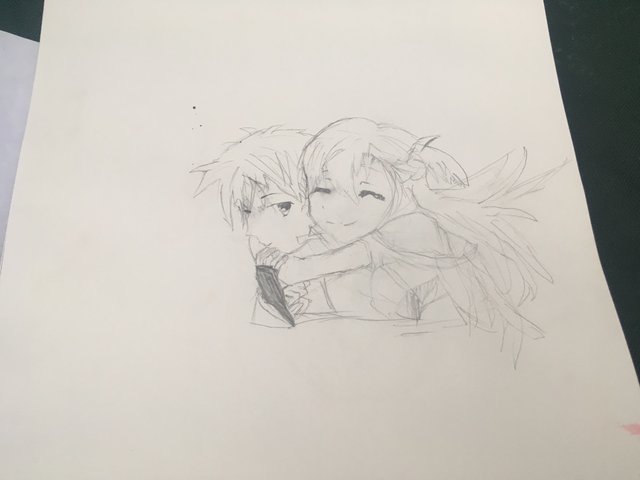 She wanted to draw a person like Asuna (from Sword Art Online). This sketch is unfinished: