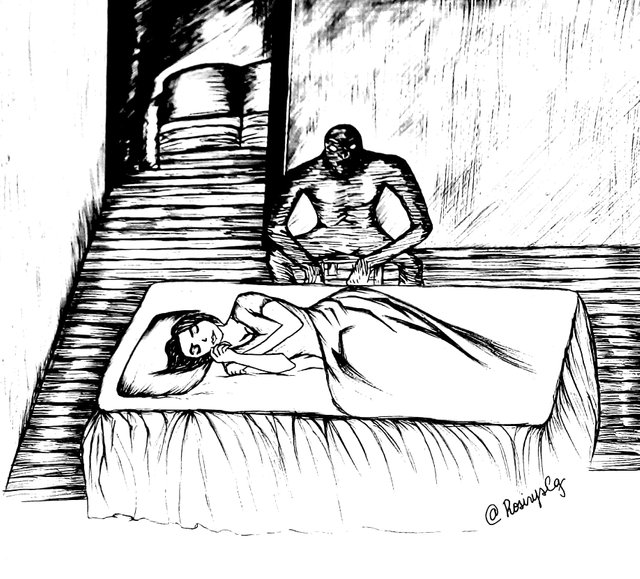 Greetings friends!
Today I show you this drawing you make with the intention of transmitting or reflecting those times we have a sleep paralysis.
I hope you like it!
Used Materials.
Drawing Process
With the pencil 2H he made the sketch and the details that he wanted to show, then with the pen he was making the lines and the details for the wood. With the marker I made the most delicate lines and the details of the girl and the entity that observes her. Finally I did all the details of the bed and the back of the room.
Copyright @rosiryscg - All rights reserved
¡Thanks to everyone for your support!