[CR] Portrait of a wonderful couple (2019)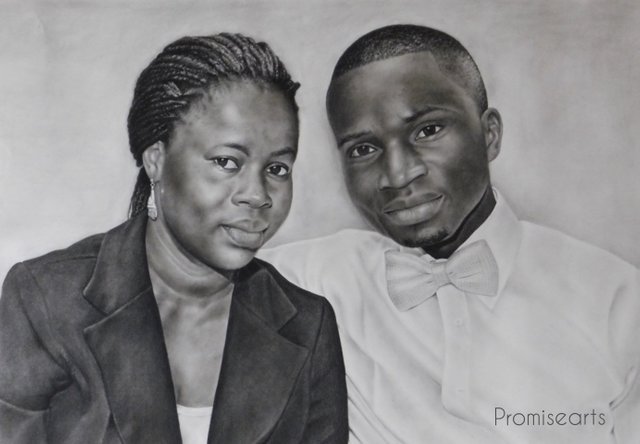 Hello wonderful steemians, today I'd like to share this portrait of a beautiful couple that I recently finished with you all. They're a young successful couple that I admire so much and I'm honored to have been commissioned to make this portrait of them which is going to hang comfortably in their living room, I'll make sure I share that picture too.
The corporate attire isn't very typical of them though as they are casual business owners 😊.
Here's a few progress shots from the making...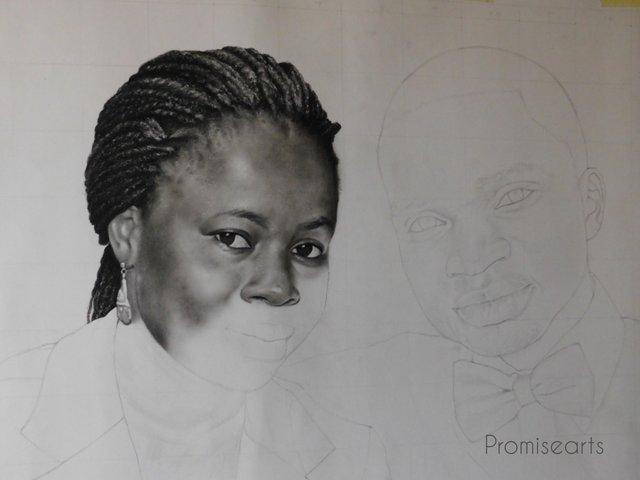 I started out following the rules here, drawing from left o right and up to down to avoid smudging. I laid down the skin tones using a brush and charcoal powder.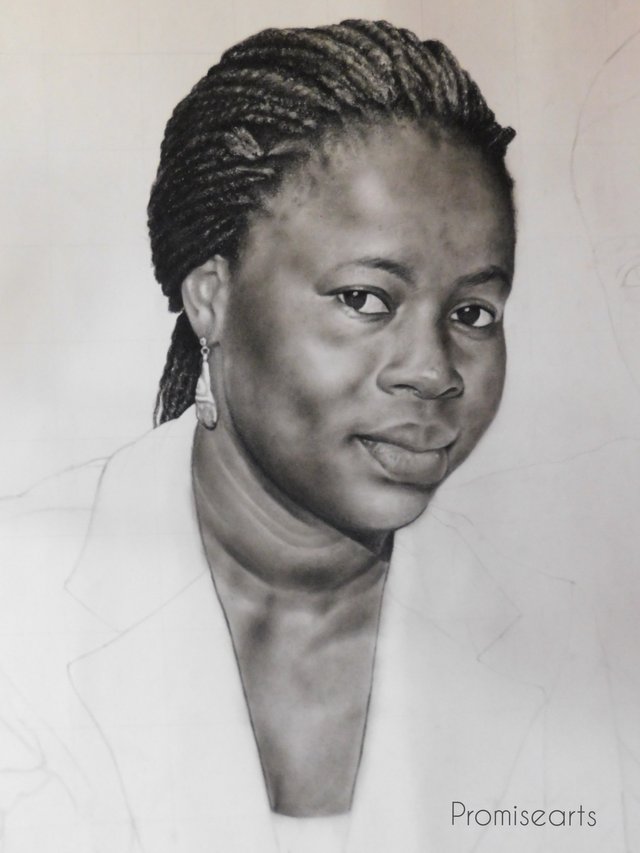 As soon as I finished the lady's face, I moved on to the man's face because I like to do the hardest, most important parts first and that is usually to capture the likeness of the person(s) I'm drawing.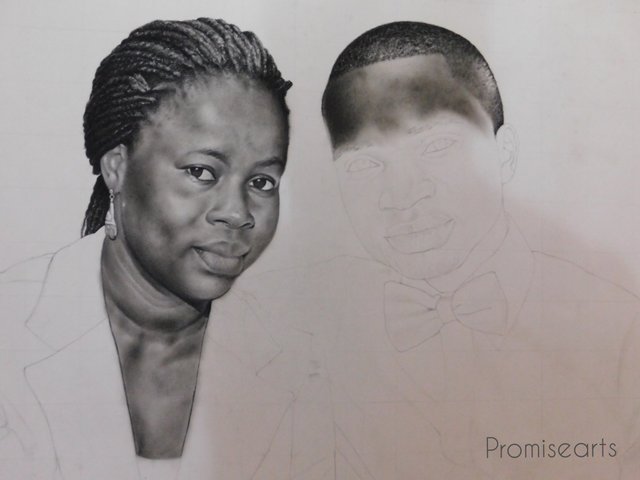 A lot of charcoal powder once again to do the base layer of the skin and then I went back in with a charcoal pencil to darken some areas...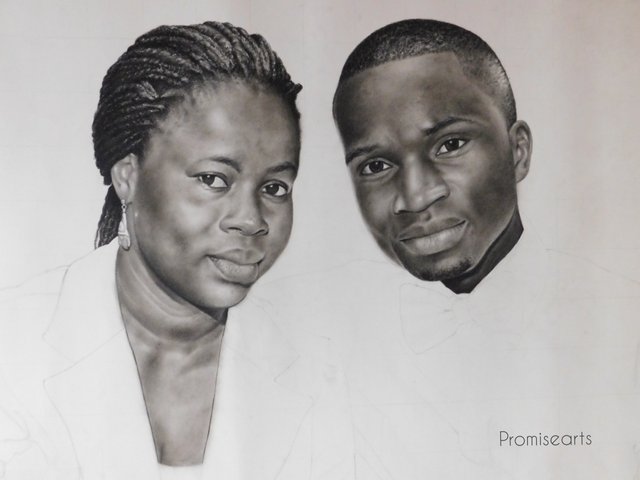 Now that the likeness had been established, I could easily breeze through the rest of the drawing, or so I thought 😀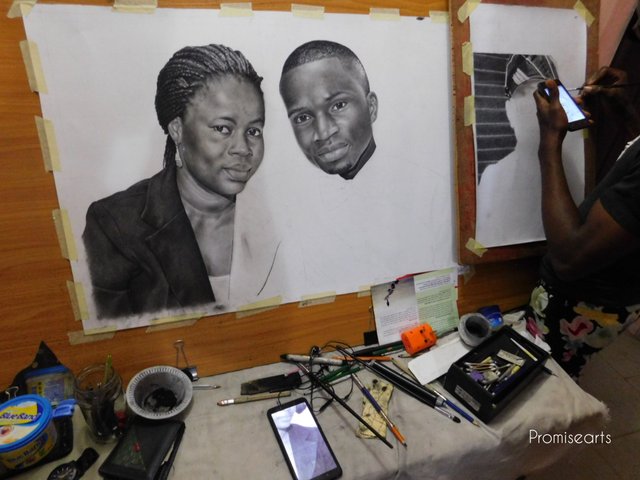 It was quite challenging to get a smooth black tone on her jacket with my rather scratchy generals charcoal pencils, I had to do a lot of blending with a blending stomp and a chamois.
My workspace is usually this messy when I'm engrossed in my work but hey, that's just how I like it! Also I had an apprentice over who was working on a portrait himself. Good vibes.
And that's just about it, hope you enjoyed reading this. Please give a thumbs up before you leave 😉
Summary
Status commissioned
Size: 20x30 inches
Medium: charcoal and graphite on smooth Strathmore Bristol paper
Duration: 70+ hours in about a week
PEACE✌🏼