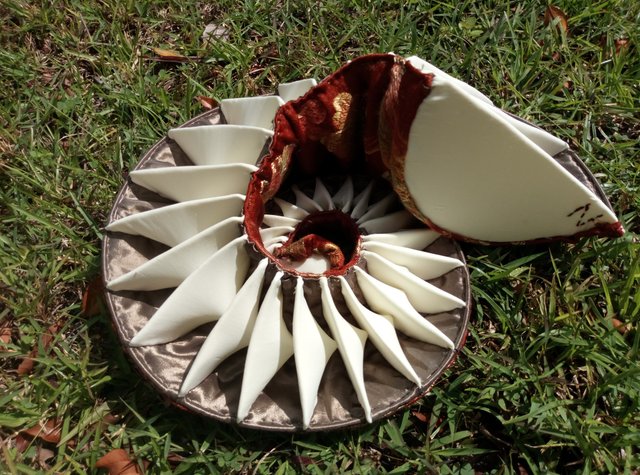 I want to share my artwork made of fabric.
It's more of form oriented than concept.
I make a sketch first. Then make pattern with paper.
Together with fabric that goes with it. Here with this piece, sadly I used up my favorite red curtain textile. I call it textike because it has layers, multi colored and woven. I hope to find something like this soon....
Ok, then I make interlining for parts needs support.
Interlining is hard thin stuff used inside the collar of a shirt. I usually use it to make my work standing.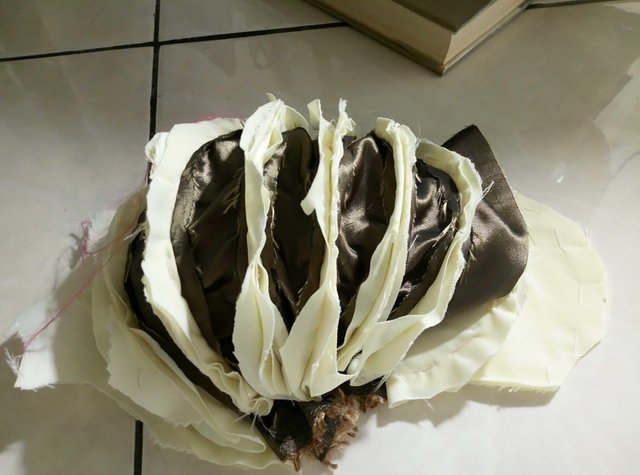 And I included a stretchy material because I'm thinking what's the difference between paper and fabric that I am using? Why don't I just use paper? There are beautiful Bauhaus paper cuttings that stands out beautifully.
Then I always gets back to comfortable nature of fabric and pumping it up by characteristics stretch for this piece.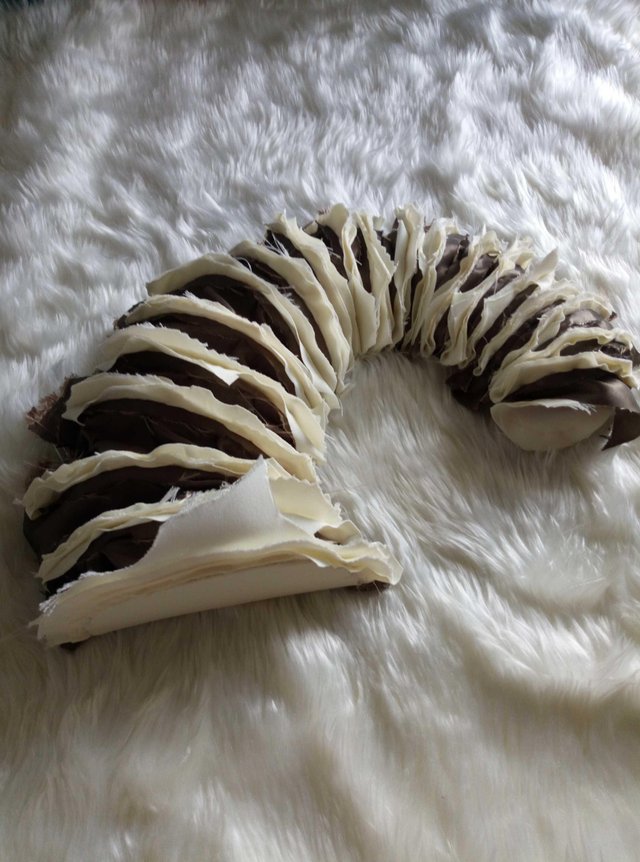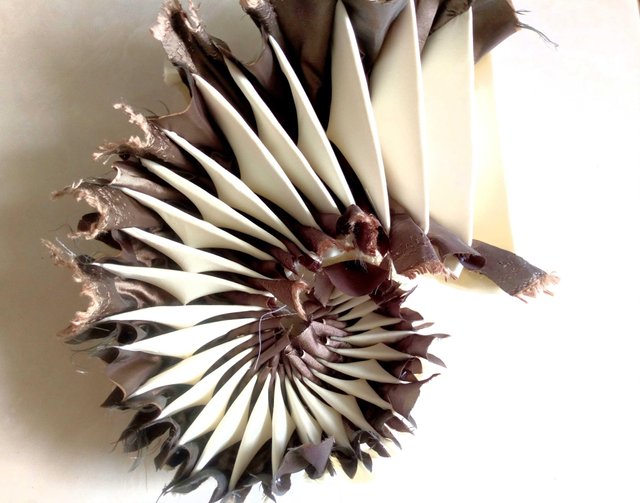 By the way, I am trying to upload multiple images from this artisteem platform for the first time, and from my android phone, not sure it's working right. I can't see the preview, so I am very open and please give me a suggestion anyone knows this well.