[CR] Hajime - The Serious One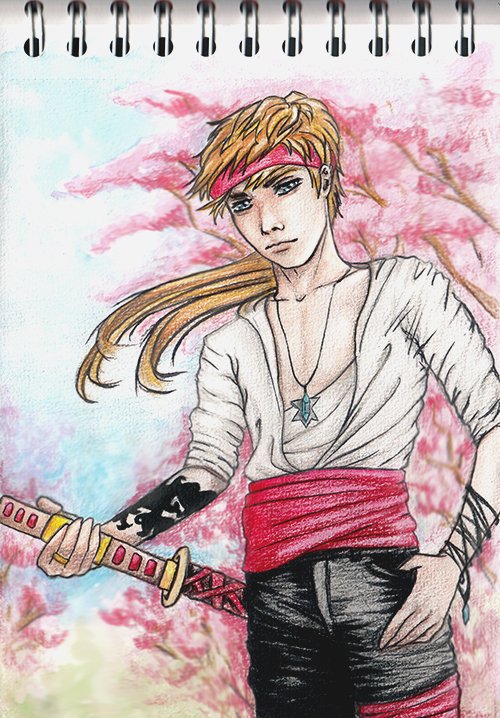 Hello everyone :)
I picked up my sketch recently with the intention to try and improve my male drawing skills Xd Initially I was planning to stop only on the sketching part, but decided to go all the way and fully color it.
This is again an Original Character of mine and while drawing I thought of a small backstory that goes along with him.XD
I named him Hajime and he is part of an on the run rogue group of bandits, who are all being searched for by the authorities. He is the only from the group, for whom the rest don't know the reason why he is wanted and on the run, but also no one dares to ask him. And contrary to his badboy looks, he is very gentle and caring, always the voice of reason and intelligence. He is often the center of jokes about being the uptight and serious guy, who never has fun, but everyone knows that he is the most reliant and skilled among them.
---
Here is a gif of the process itself: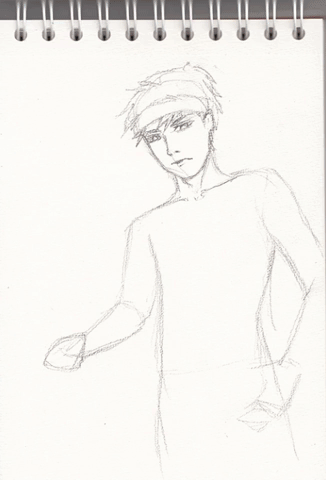 Few words for the process itself: I did the base tones with watercolours and added the details with colored pencils. At the end just to make the character pop more I outlined him with ink.
Hope you guys like the post and the small backstory that came along with it :)
Until next time!