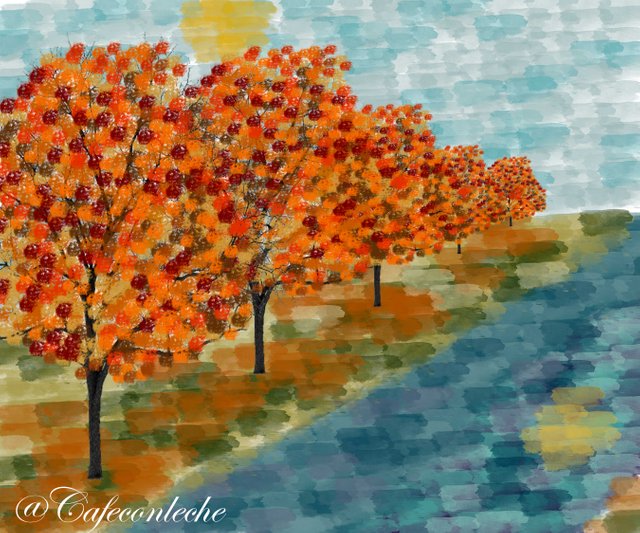 When nature does another of its wonders and the days are painted orange, reminding us how incredible the universe we live in can become. Never forget to take time to enjoy and take care of the beautiful things that this planet gives us where we are lucky to exist.
So, we collaborate with this week's @Artisteem challenge.
Español
Cuando la naturaleza hace otra de sus maravillas y los días se pintan de anaranjado, recordándonos lo increíble que puede llegar a ser el universo en el que vivimos. Nunca olvidemos tomarnos un tiempo para disfrutar y cuidar de las cosas hermosas que nos regala este planeta en donde tenemos la suerte de existir.

Esperamos que nuestro nuevo diseño para participar en el reto otoñal de @artisteem ésta semana, nosotras lo hemos realizado con mucho cariño. Si tienen algo que agregar o alguna duda, pueden comentar y nosotras estaremos respondiéndoles en cuanto nos sea posible con una sonrisa.
Se despide y les desea mucho éxito, desde este lado del mundo, @cafeconleche.