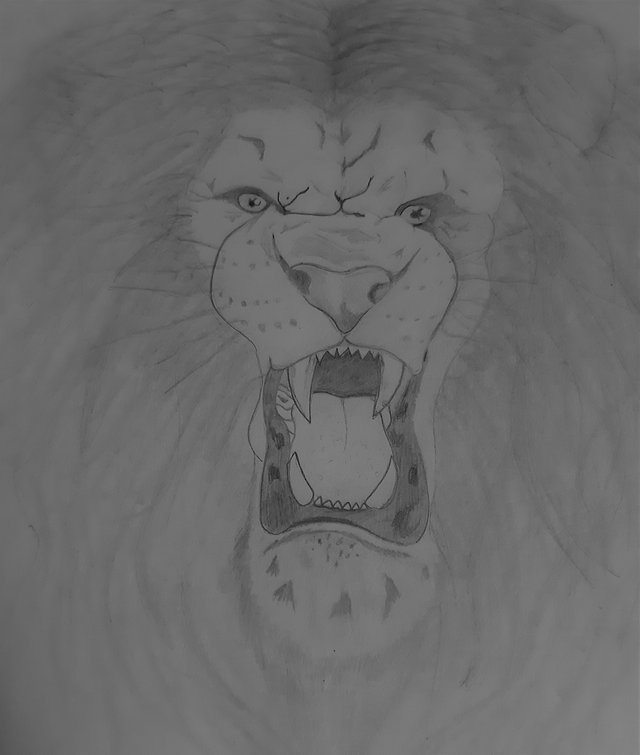 Hello everyone!!
As we know art is a the expression or application of human creative skill and imagination, typically in a visual form such as painting or sculpture. Art may be in any form like dance, singing, literature, painting, drama, circus,drawing and others.It is a expression of creative mind.Art not only reflects the creativity of artist but also the environment and situation where the artist lives.
Drawing is simple and it way which help us to express our art.Drawing is passion for people Drawing is one of the oldest way of showing art.Drawing are made my using many instruments and it is most popular art and anyone can do it.I only know little about drawing.Drawing always makes me happy and i really enjoy doing it.
Lion is a king of jungle.This is the greatest predictors who hunts for living.Since i was small i love seeing animals and animals planet channel was my favourite channel.We are also animals but we are social animals which had learn to socialize.Lion is the one of the largest cat species, most recognizable for it hairy around it's head reddish-orange fur with a lighter underside.Lion are really big and really powerful animals.
As drawing is easy than it looks and drawing can be drawn with some easily found equipment too like.
Pencil
Easer
Sharpner
And drawing book
You can put your art of anything that is creative, imagination and visual form. Art is all and everything like drawing, dancing, photography, singing, painting and many others. So,If you are an artist you can join artisteem through Here
You can join artisteem discord through Here
Hope you liked my post.
Thanks for reading it.
Be happy and enjoy life.