My Painting titled MARINE LIFE - I was inspired to paint this after a trip to Curl Curl Beach in Sydney's famous Northern Beaches. Using Acrylic painted onto a recycled IKEA shelf, it is an attempt to display the underwater splendour hidden from above. I am a keen environmentalist, and am working to protect and conserve our marine areas.
Please take time to contemplate my artwork, and feel free to comment if you have an opinion.
I am a self trained artist and have been successful selling a few pieces, and in a major art competition, I value all feedback from professional artists as well.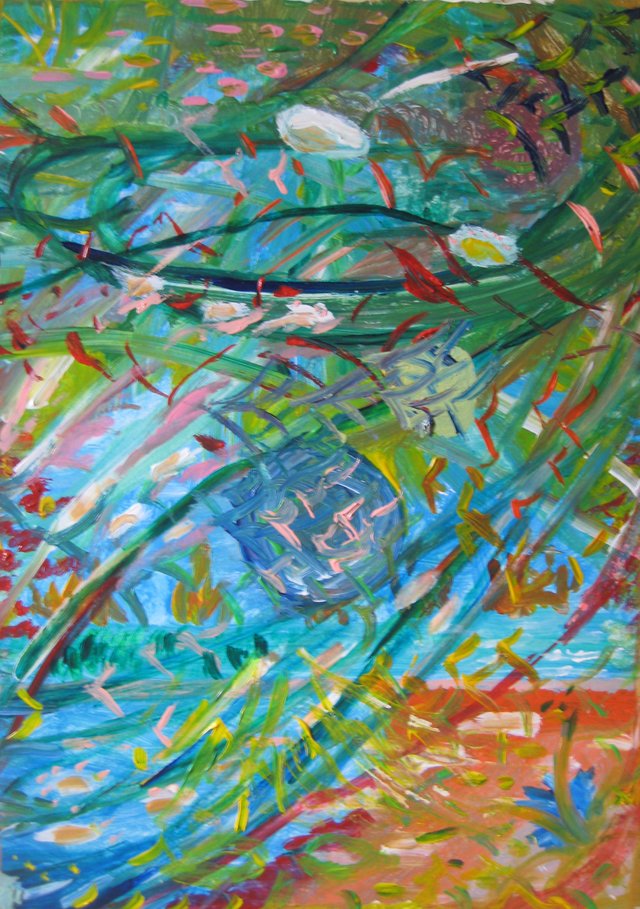 Please resteem, upvote and feel free to connect.