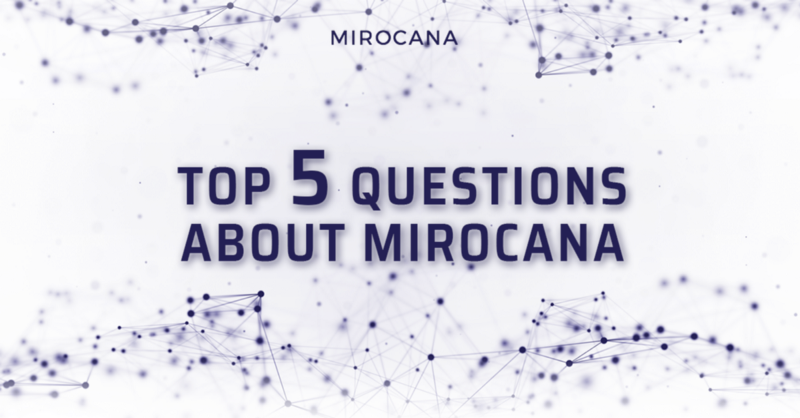 We continue to share with you useful information about our system.
Don't miss another top 5 questions and answers about Mirocana project!
HOW MUCH CAN YOU GAIN WITH THE SYSTEM?
We possess risk-adjusted personalized performance plans for all of our customers. Our clients are able to select the rate of annual return they would like the system to gain. Higher the rate of return - higher the risks. This target return level can be set from 5% to 150% of the annual return.
IF WE DO NOT CHARGE THE FEES FOR THE FIRST 8 MONTHS, HOW WILL WE COVER YOUR EXPENSES?
We will use the proceeds received during a Token Sale to hire more talented data scientists, quants, algo-traders and engineers to accelerate the development of investment product and crowd-sourced learning platforms. Also we manage our own funds using the system and we profit from that.
25% IS A VERY BIG FEE? ISN'T IT?
Actually, it is a bit higher than the average of 20% that standard hedge-fund would charge you. As well almost every hedge-fund has ±2% annual fee of Assets Under Management (AUM). We do not have that. Our fees only depend on your results and, most importantly, you set the results you want the system to achieve. Moreover, we will compensate you 25% in case of the loss which no hedge-fund will ever do for you.
NOTE: First 8 months after the Token Sale is free of any charges, commissions or fees.
WHY DO WE INTEGRATE OUR SYSTEM WITH OANDA?
OANDA was really easy to integrate since they have an HTTP FIX API that allows us to open and closed positions of customer's behalf. We will be adding new FOREX brokers in the future.
WHY DO WE COOPERATE WITH POLONIEX AND BITTREX EXCHANGES?
Poloniex and Bittrex are very large crypto-exchanges with documented HTTP-based API, so we can easily connect our system to them.
We remind you that our Token Sale is Live!
Join us here and get your bonuses up to 30% - https://app.mirocana.com/