Is this the beginning of the end of the free internet?
European Parlament today voted for the Copyright Directive.
The vote was 438 for and 226 against.
Let me make this perfectly clear ...
Our elected representatives voted for articles 11 and 13 step in the power and to enable, in fact, make mandatory paying for link usage and implementation of the upload filters.
Are you crazy?
or just don't care as long as you are being paid extremely well for saying yes to the corporations?
MEPs - you are a sorry joke!
---
Ok, there still is a phase of negotiations with various EU bodies and implementation into the legislature of member countries but ... this vote was crucial for the machine to start rolling.
---
What will this mean for the censorship-free platforms like Steem is today?
The end or a rebellion?
---
I want to save the votes of Slovenian MEPs on the blockchain. They voted:

Franc BOGOVIČ (ELS/SLS)      - FOR
Tanja FAJON (S&d/SD)         - AGAINST
Alojz PETERLE (ELS/NSi)      - FOR
Igor ŠOLTES (Green/Verjamem) - AGAINST
Patricija ŠULIN (ELS/SDS)    - FOR
Romana TOMC (ELS/SDS)        - FOR
Ivo VAJGL (ALDE/DeSUS)       - FOR
dr. Milan ZVER (ELS/SDS)     - NO VOTE

Litter the mailboxes of those who voted FOR. Here they are ...
Ooops, I posted a link belonging to a EP site. How much do I have to pay and where to do I have to send the money? Can I pay in crypto :)
---
More links, payable to Twitter and other beneficiaries ...
Julia Reda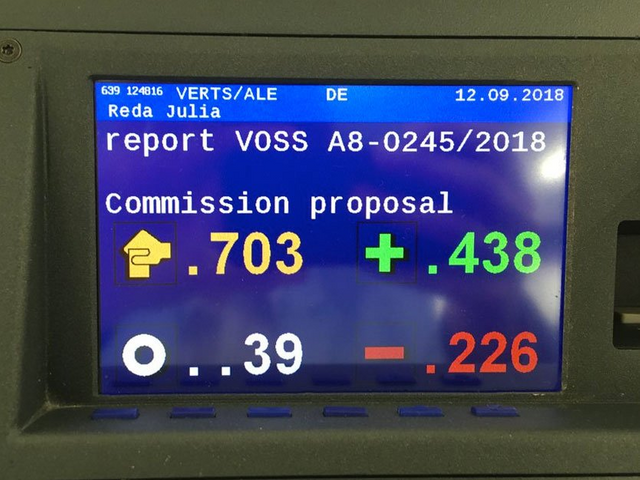 This is the man who started the end of the free internet: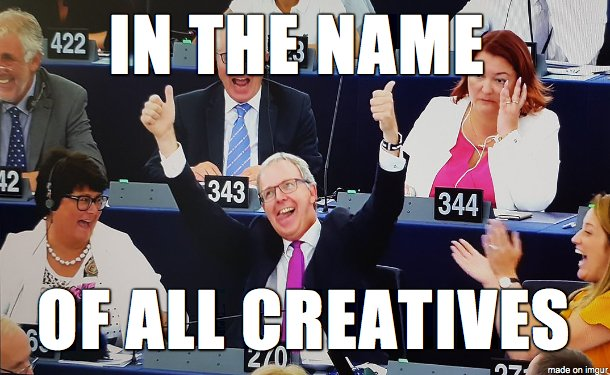 Source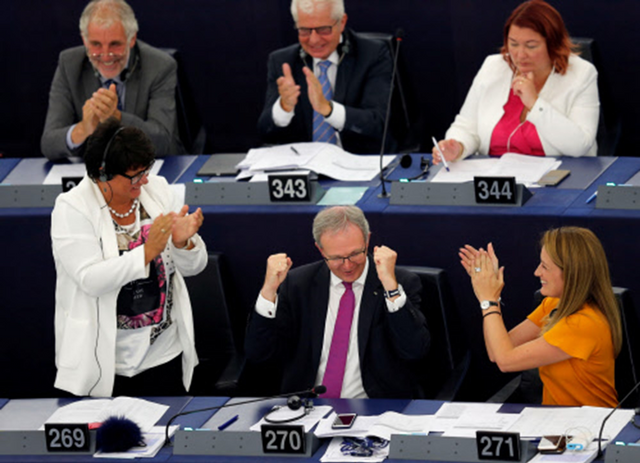 Source
The Verge: EU approves controversial Copyright Directive, including internet 'link tax' and 'upload filter'