Garden Project Part 12
Completion of the Shed
I know it has been some time doing an update on the garden project, and I was really waiting until I had the shed completely done. There was a bit of delay in getting the windows fitted, hence the wait. The overall construction went without too much hassle, until we got to the windows where every piece of the beading (The wood that holds in the windows.) had to be cut down to fit. Whether this was intentional by the manufacturer or simply an error on their part, we will never know.
So once finished, I then proceeded to fill all the gaps between the roof and shed with expanding foam, this has worked a treat in providing more warmth for the shed as well as reducing any driving rain that could come through, I still have to trim it but I am happy with the overall result. And to keep costs down, I have opted to use one of the hessian garden chairs for now until I can get a decent office chair, and I picked up a second-hand dining table to act as an office desk off Facebook for just £20 delivered.
The next stage of the shed, is getting electrics in, I had first looked at a solar power option but that might be something for a later date when it is within my budget, I have someone coming today to give a quote so I am hoping I can afford it.
Below you can see a couple of snapshots.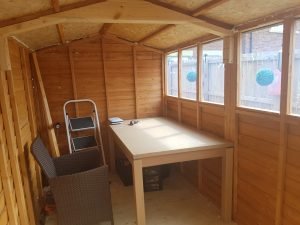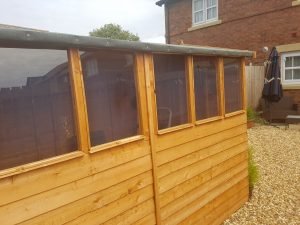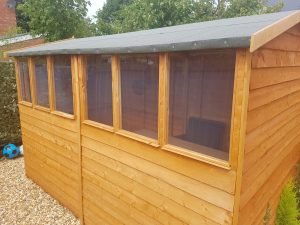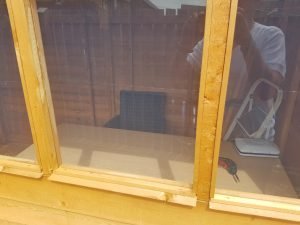 Thank for reading.
---
Posted from my blog with SteemPress : https://steemitbuilder.com/blog/garden-project-part-12/
---