Comic Portrait of a Girl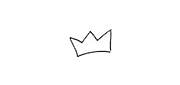 Hello to all of you again. Here goes another post. This time, I decided to draw a semi-realistic character which kinda looks like an anime, I guess. I hope you guys like it since I am trying something .. not really new, but something that I rarely do.
Oh and.. Isn't the crown divider a bit cute? Hehe. Credits to whoever made the divider! Thank you!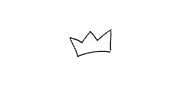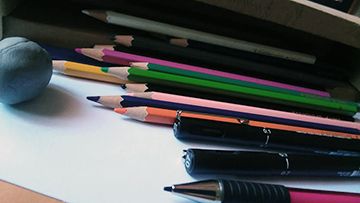 Materials
Kneaded Eraser
Unipin 0.1 & 0.7
Color Pencils
Mechanical Pencil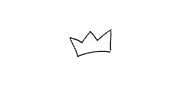 The next photos will show you how I drew the character..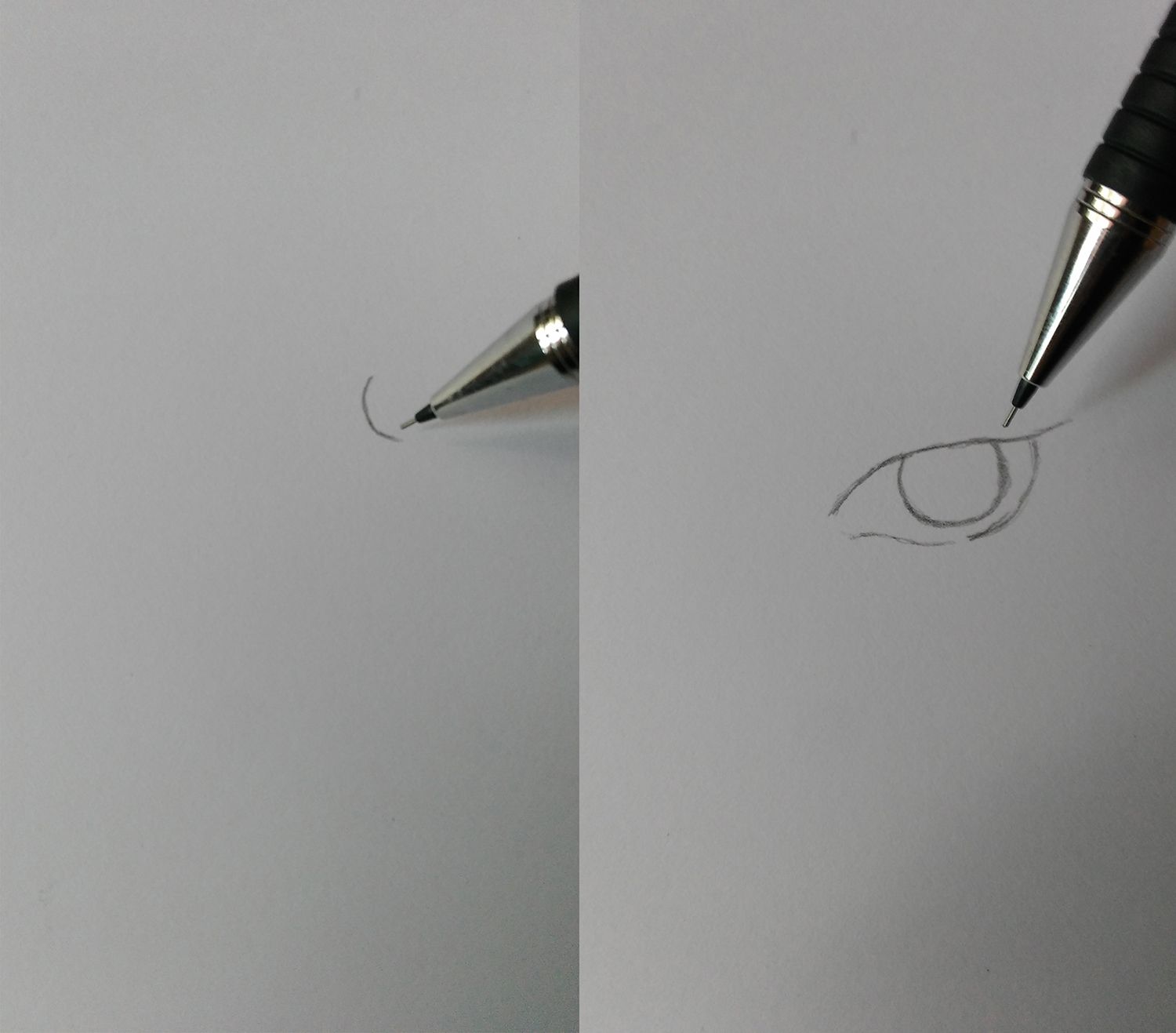 As usual, I drew the eyes first like how I draw all my other artworks.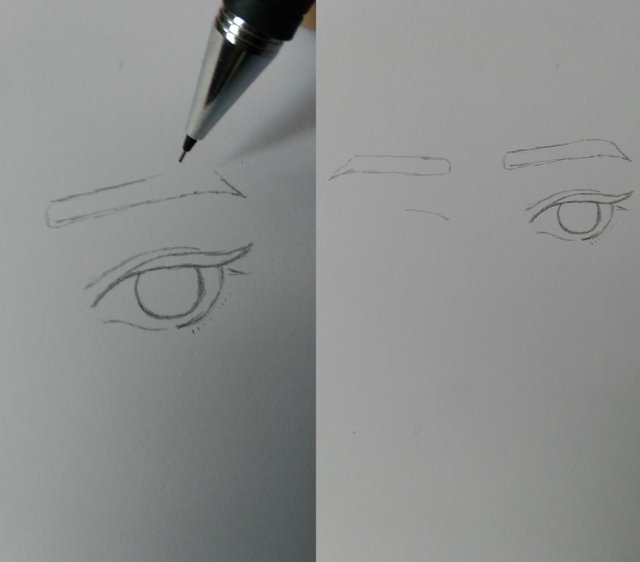 Her eyebrows are on fleek! Haha.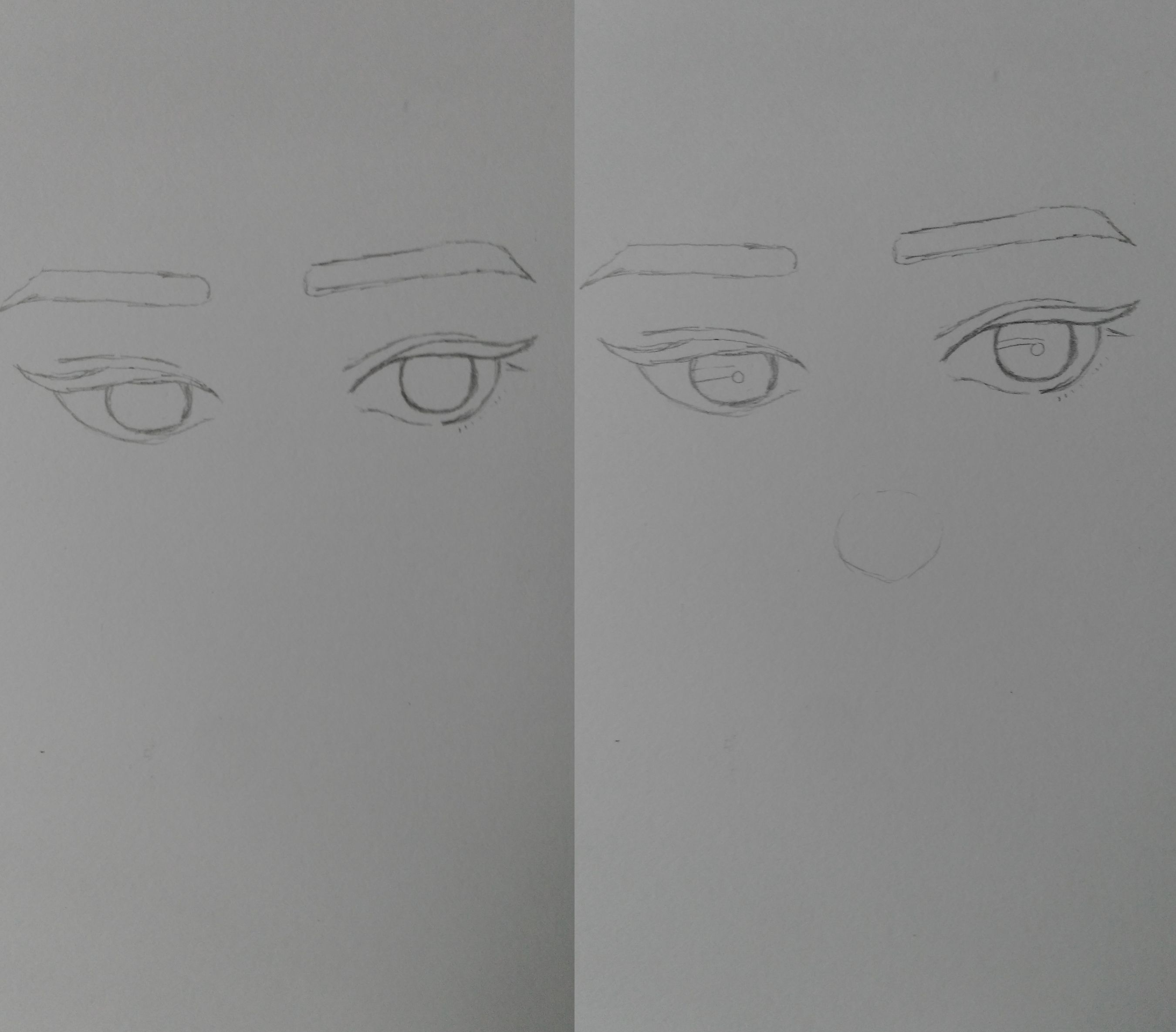 I like her round eyes.. The next part of her face I drew is her nose.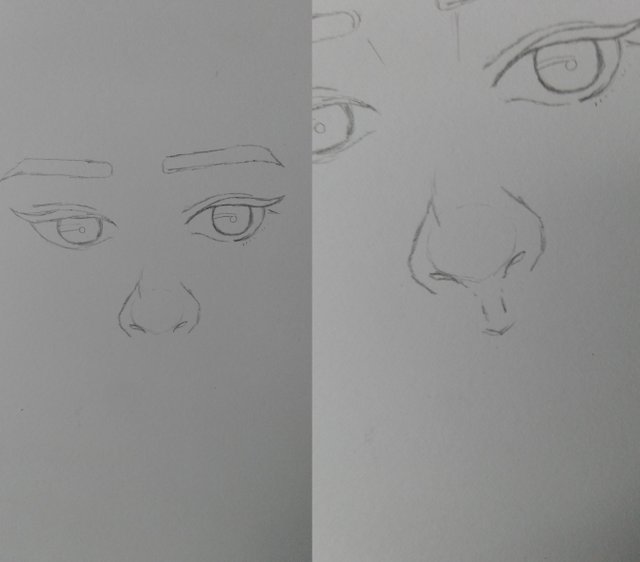 Since this style is semi-realistic, her nose is kinda realistic too.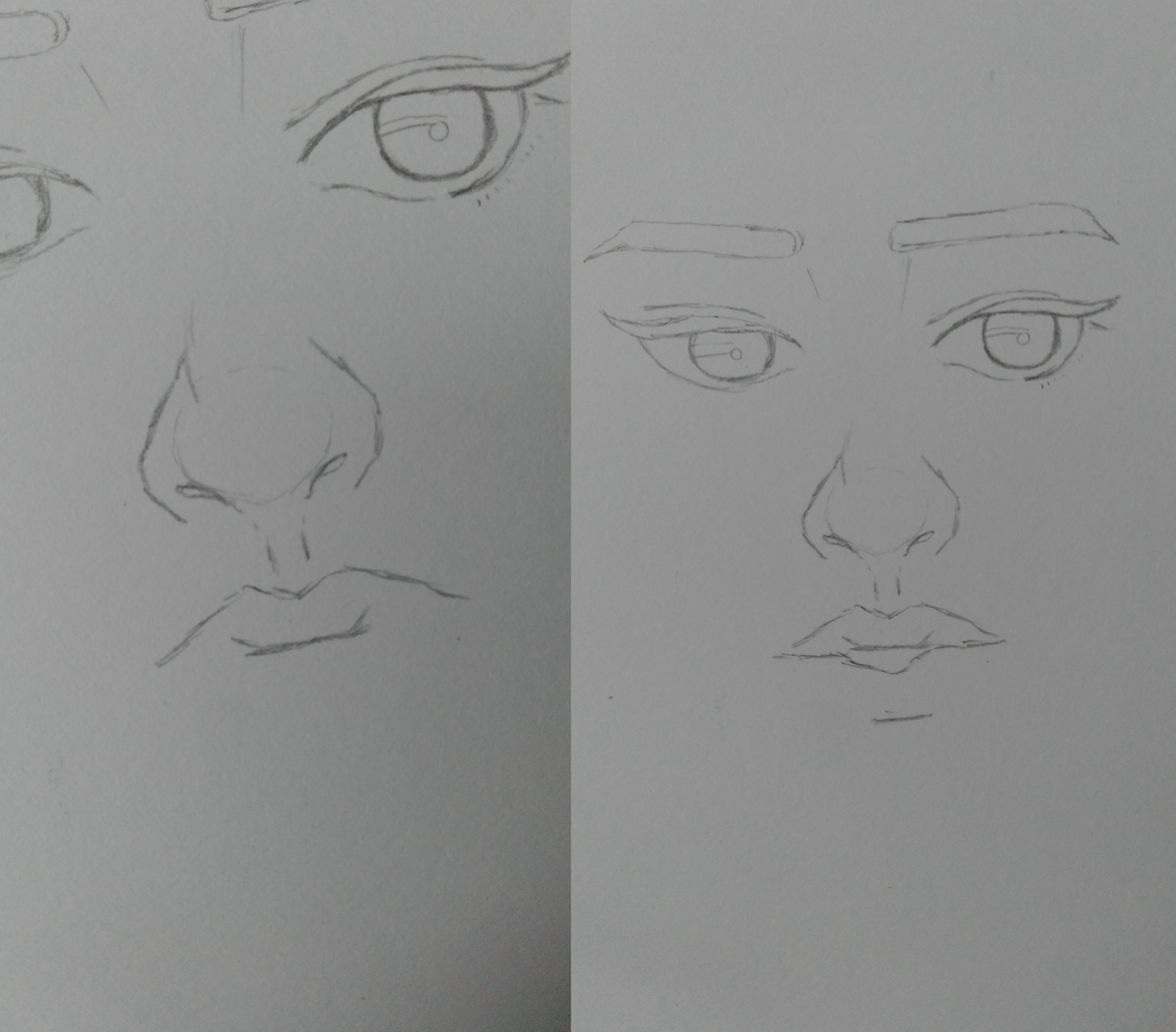 Her lips are kinda hard to draw but I really like how serious she looks with this.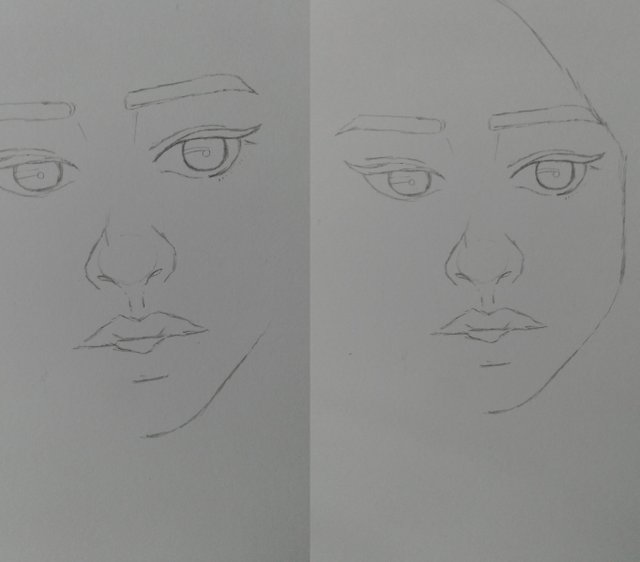 The next step, is the shape of her face, which is really hard for me to draw. I don't want to make her face too big or too small.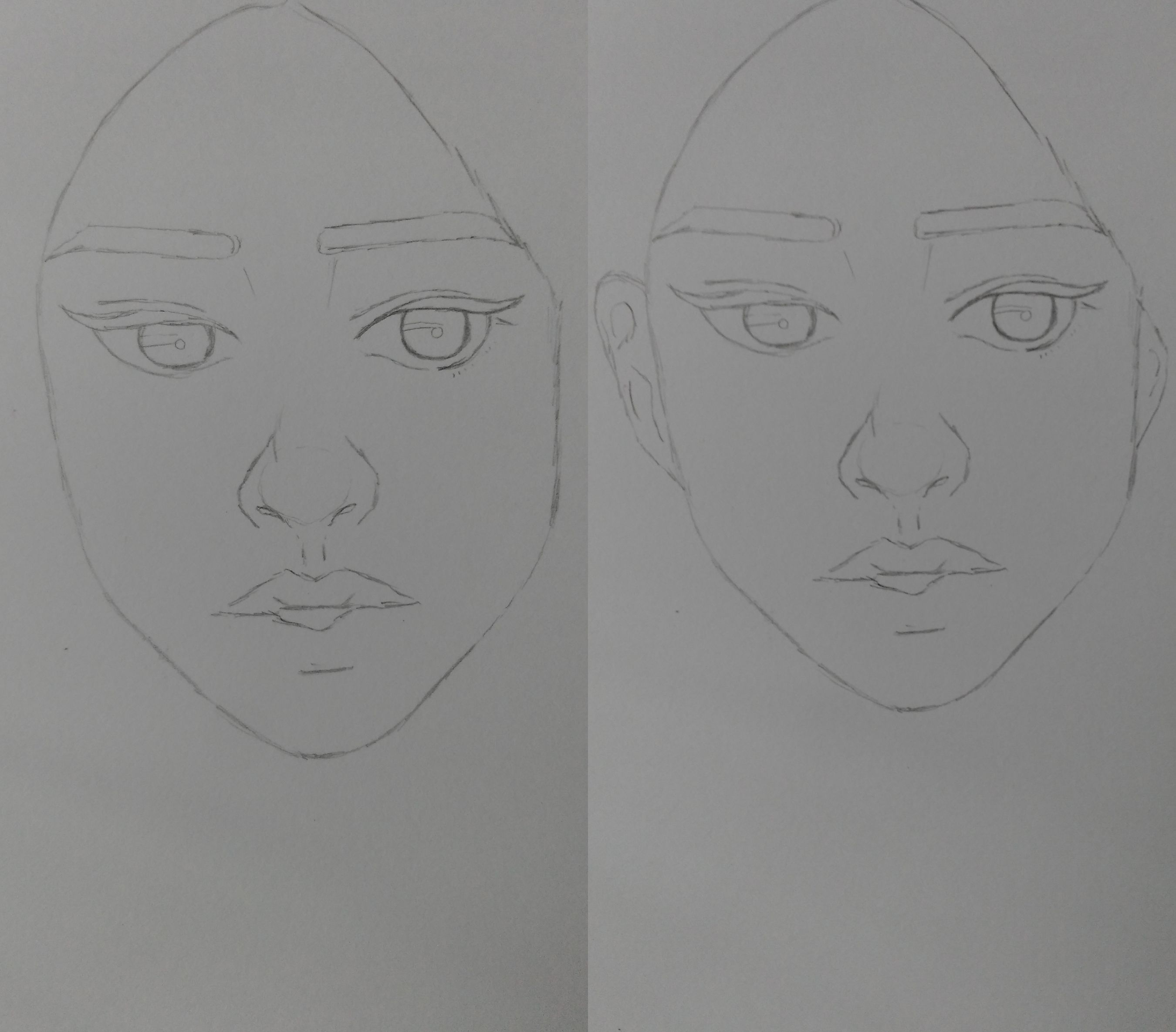 I'm glad that her face shape turned out just fine.. then I drew her ears.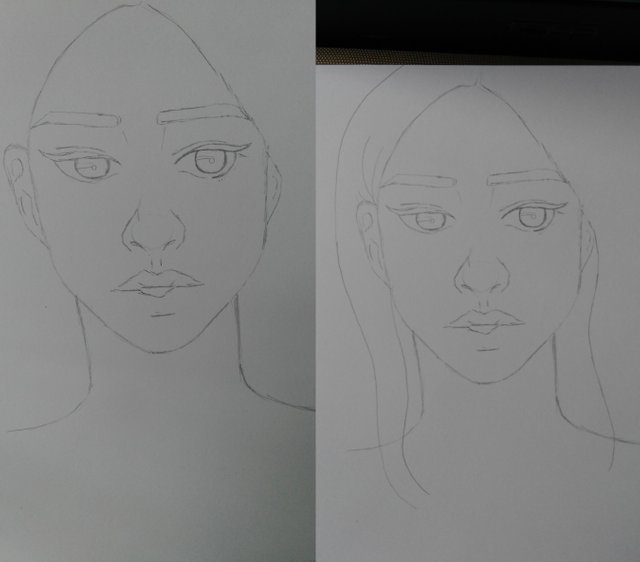 I drew her hair, just the right length.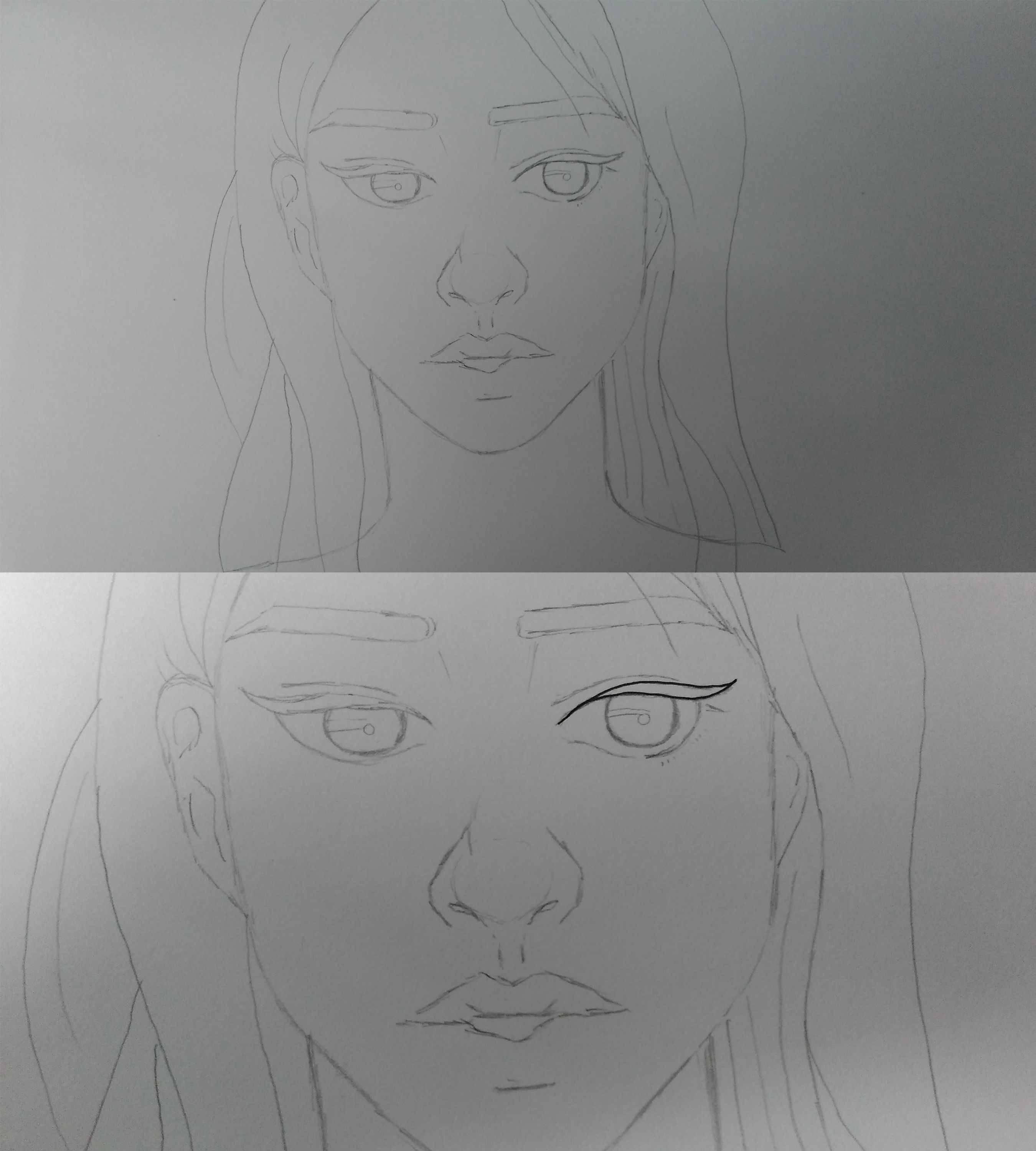 Since the outline is not that visible, I traced it all with the unipin 0.1.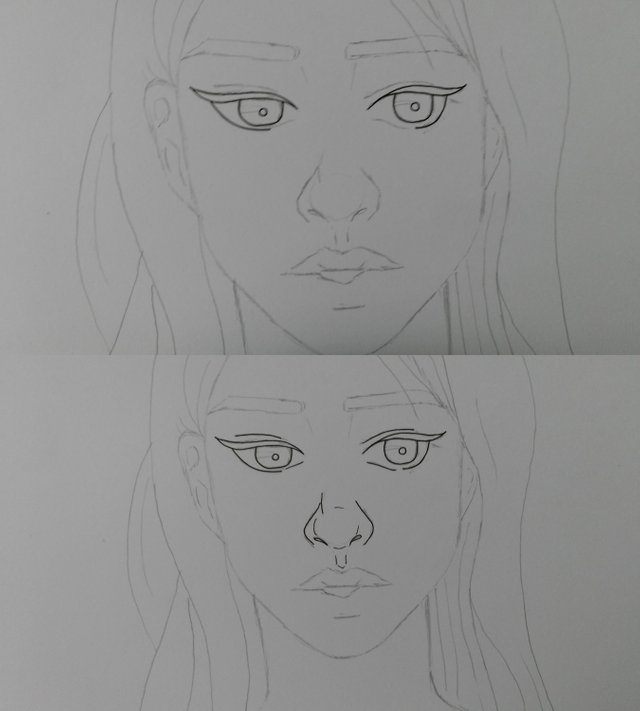 You can see the drawing much clearer.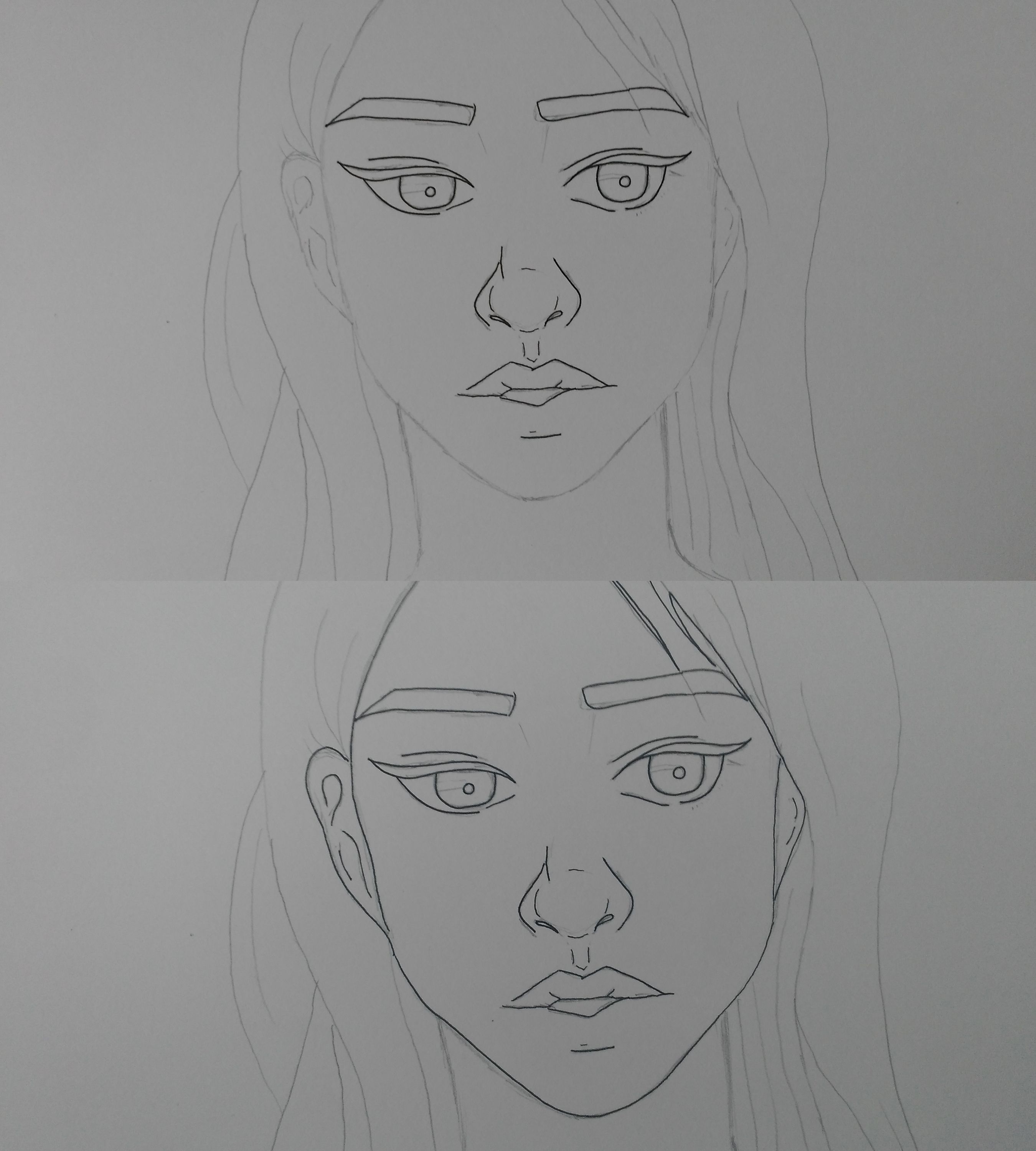 Tracing..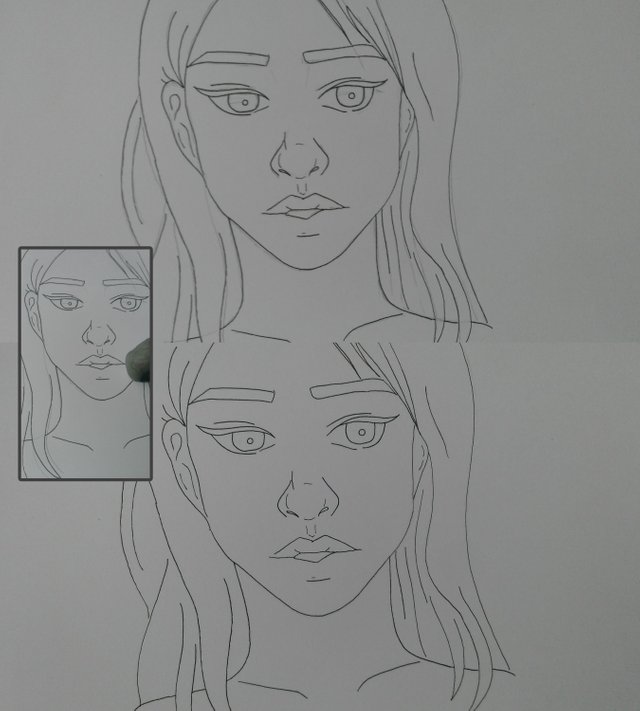 Done tracing, then.. I used the kneaded eraser to.. of course, erase the outlines of the pencil.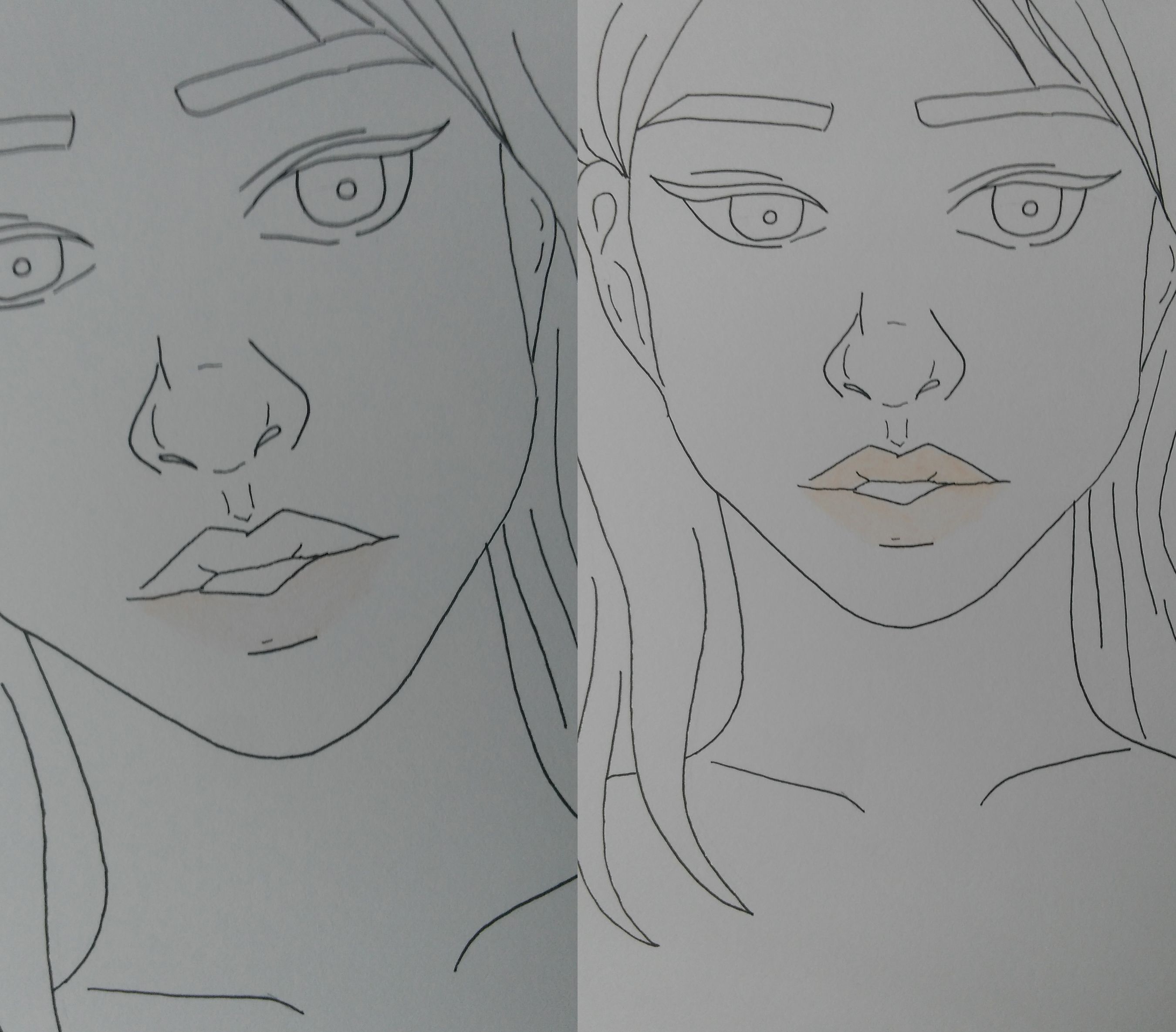 To make my drawing more alive, I decided to color it.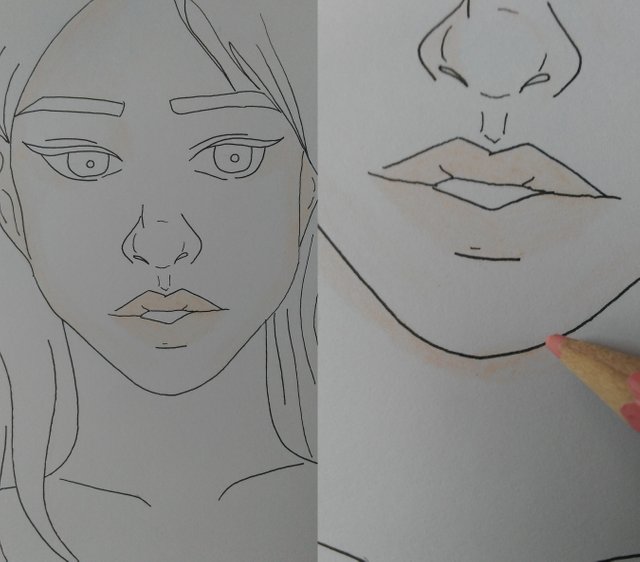 The only thing I don't like about this color pencil is that it's not too visible.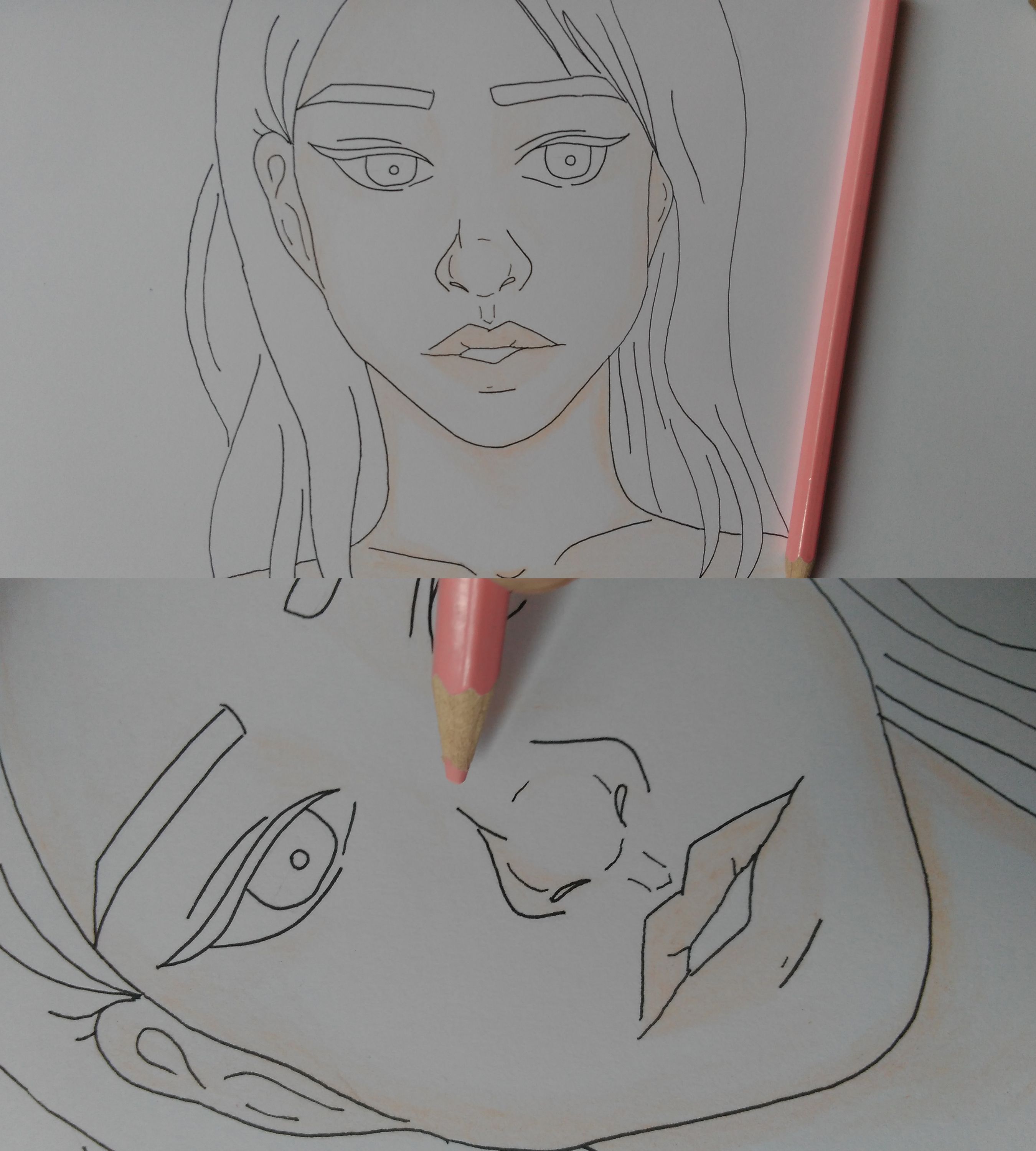 Still coloring with the "Peach" color pencil..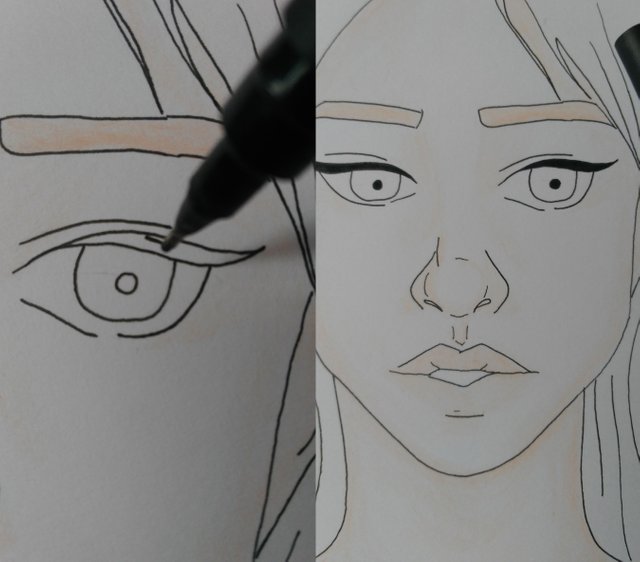 I used the Unipin 0.7 to fill up her eyeliner, it looks like I'm just putting make up on her.. haha.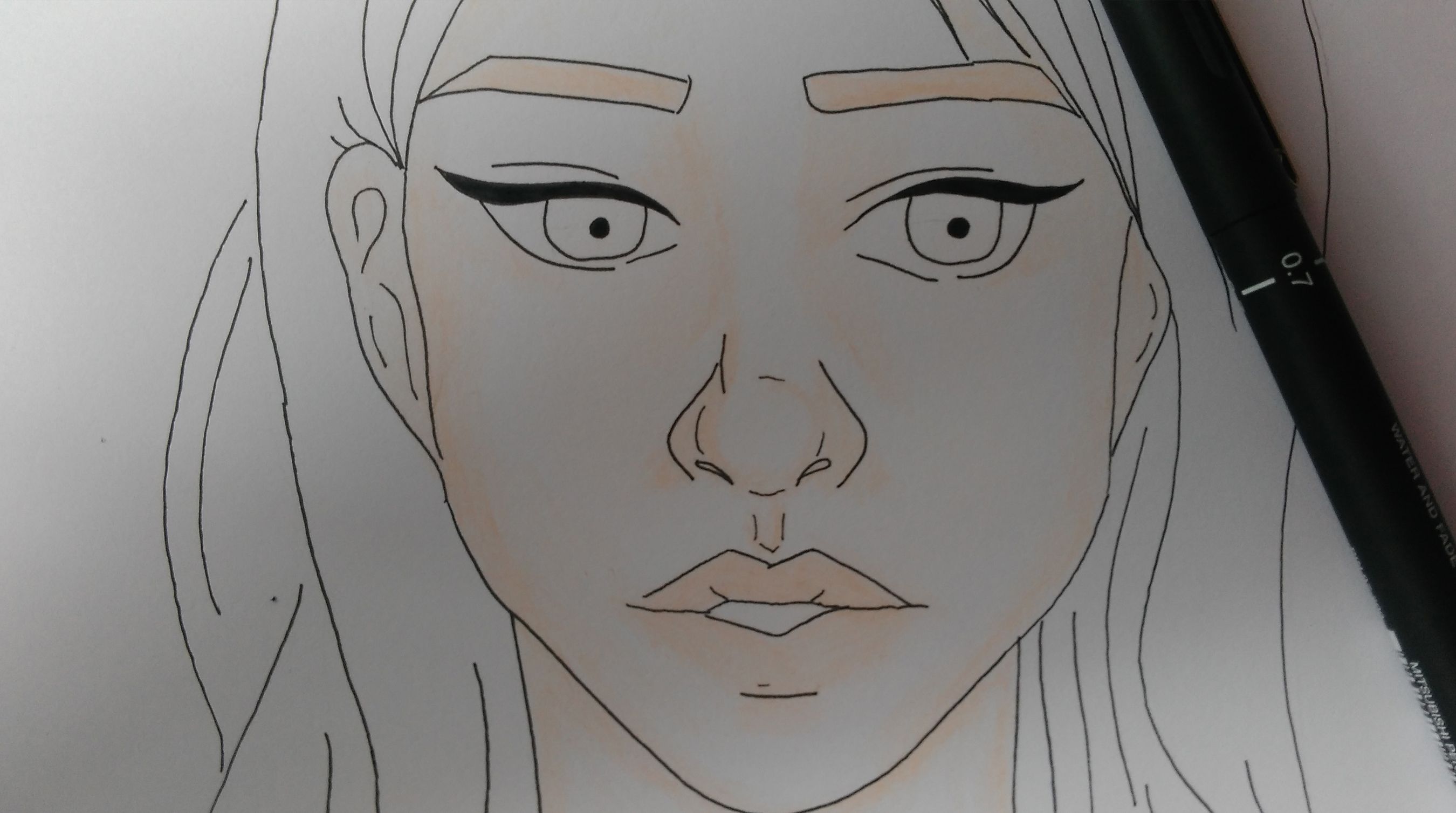 Ta-daa!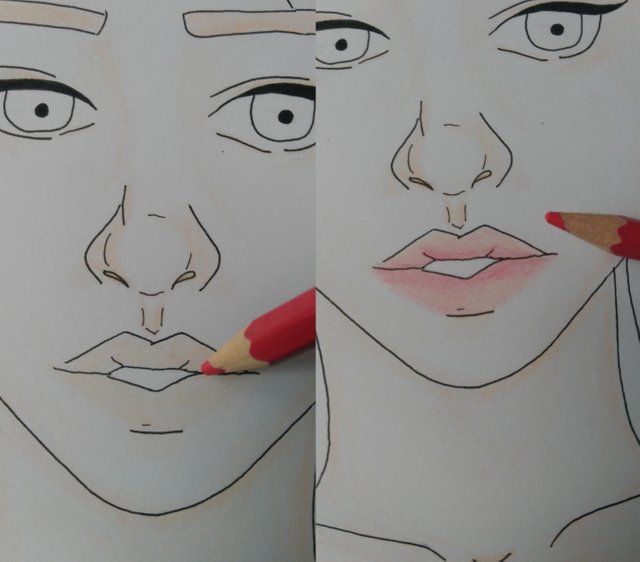 I tried blending colors for her lips.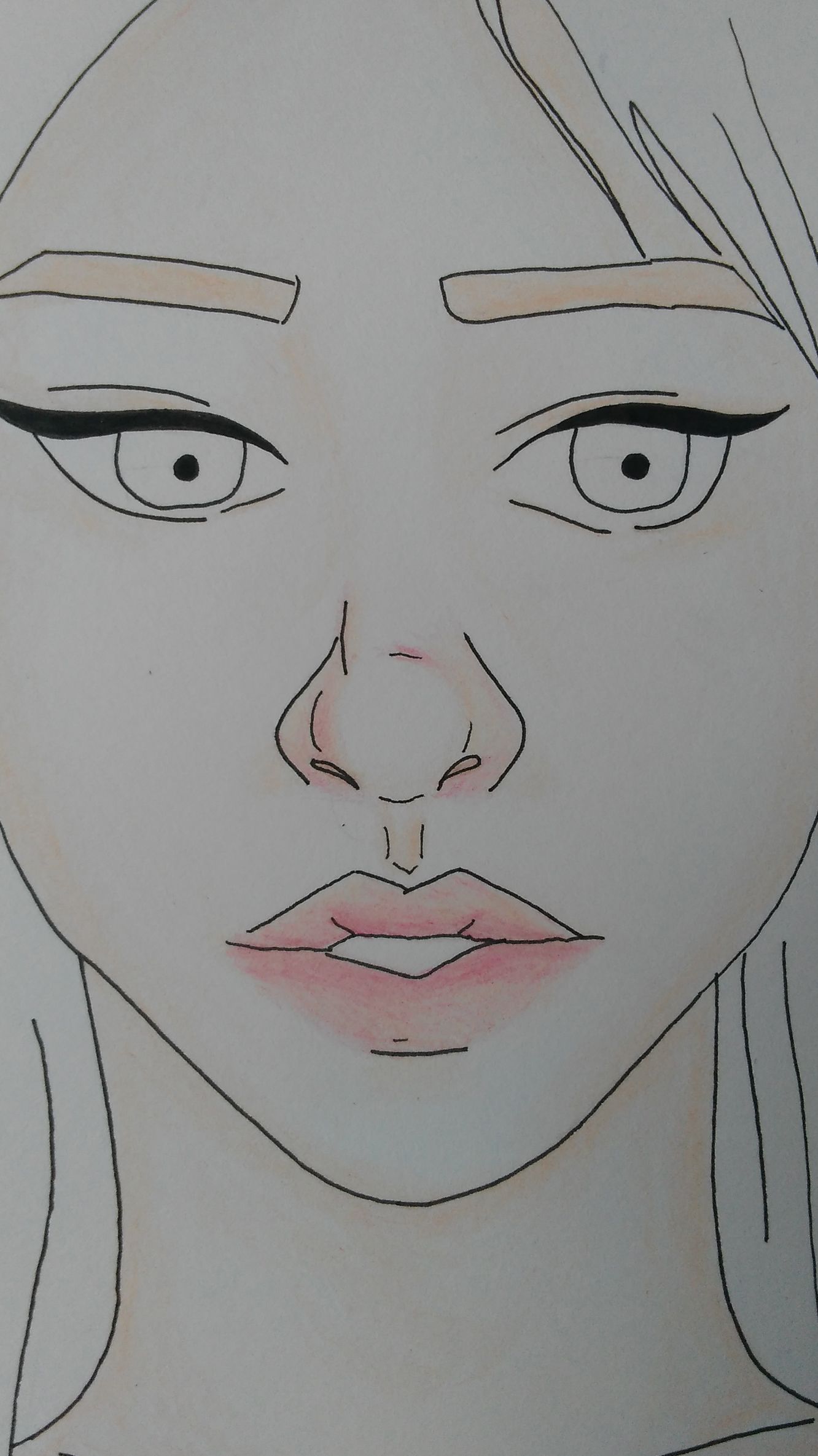 Adding a touch of pink on her skip tone..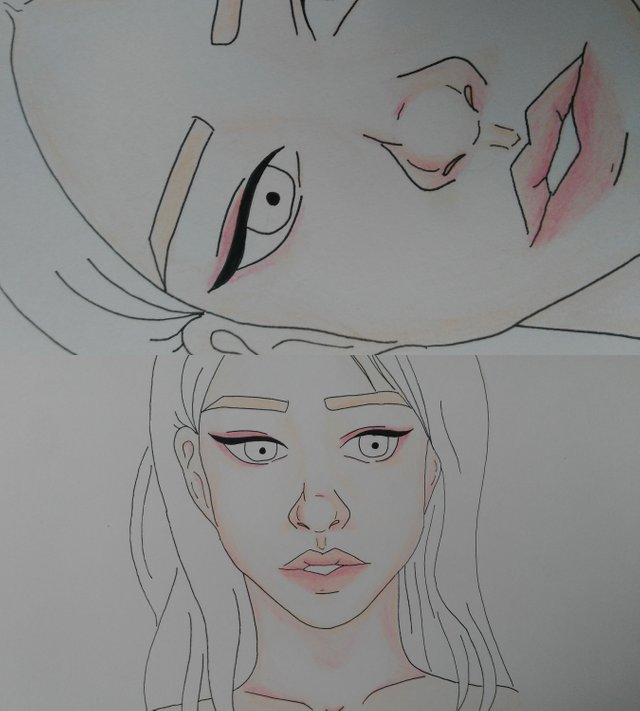 I even put eyeshadows hahaha.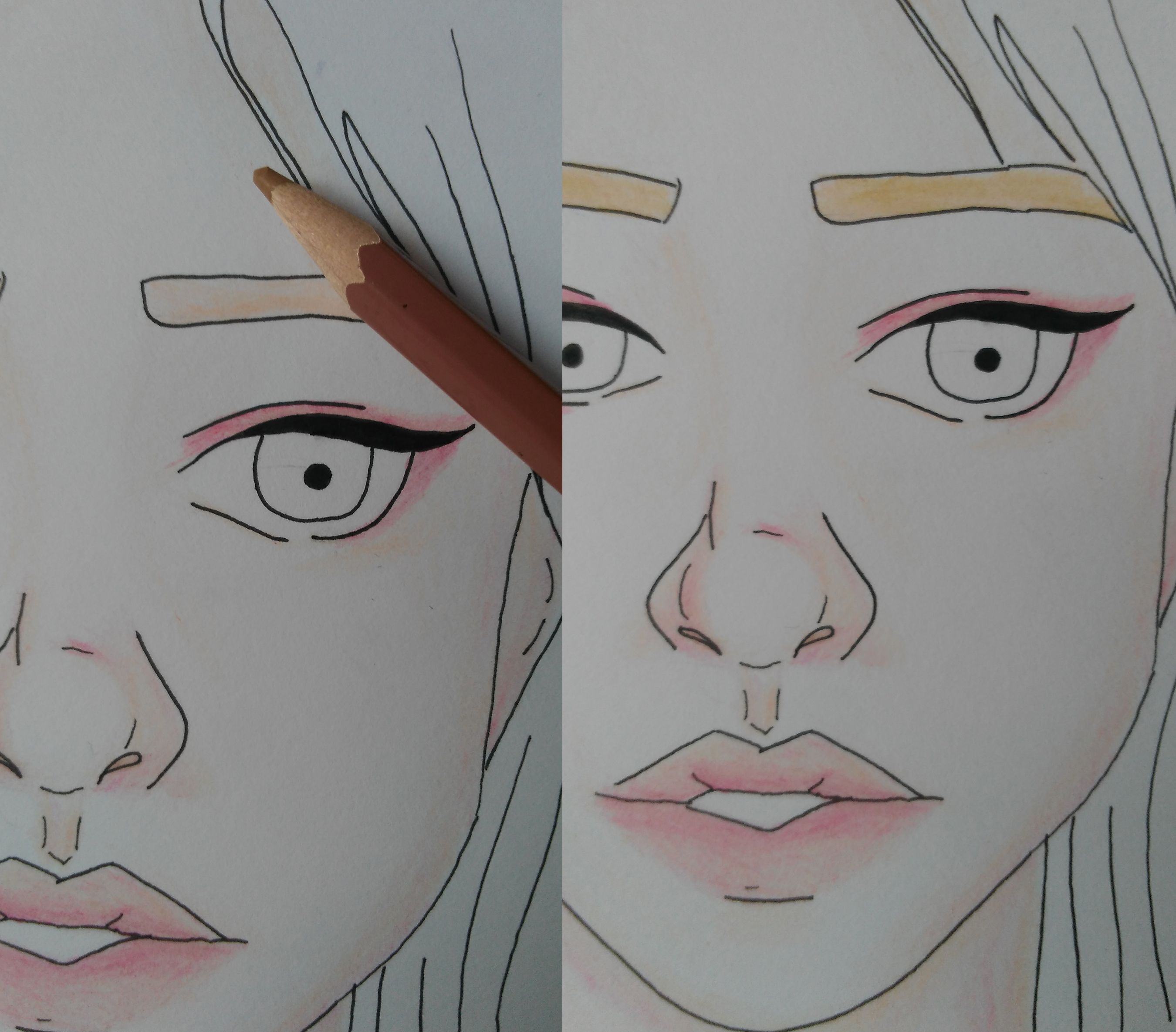 The next thing I did is color her eyebrows.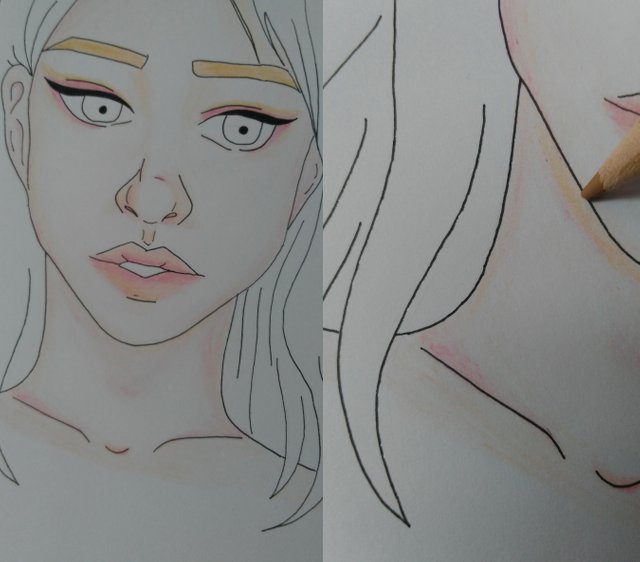 I used the light brown color pencil to add some shadow effects.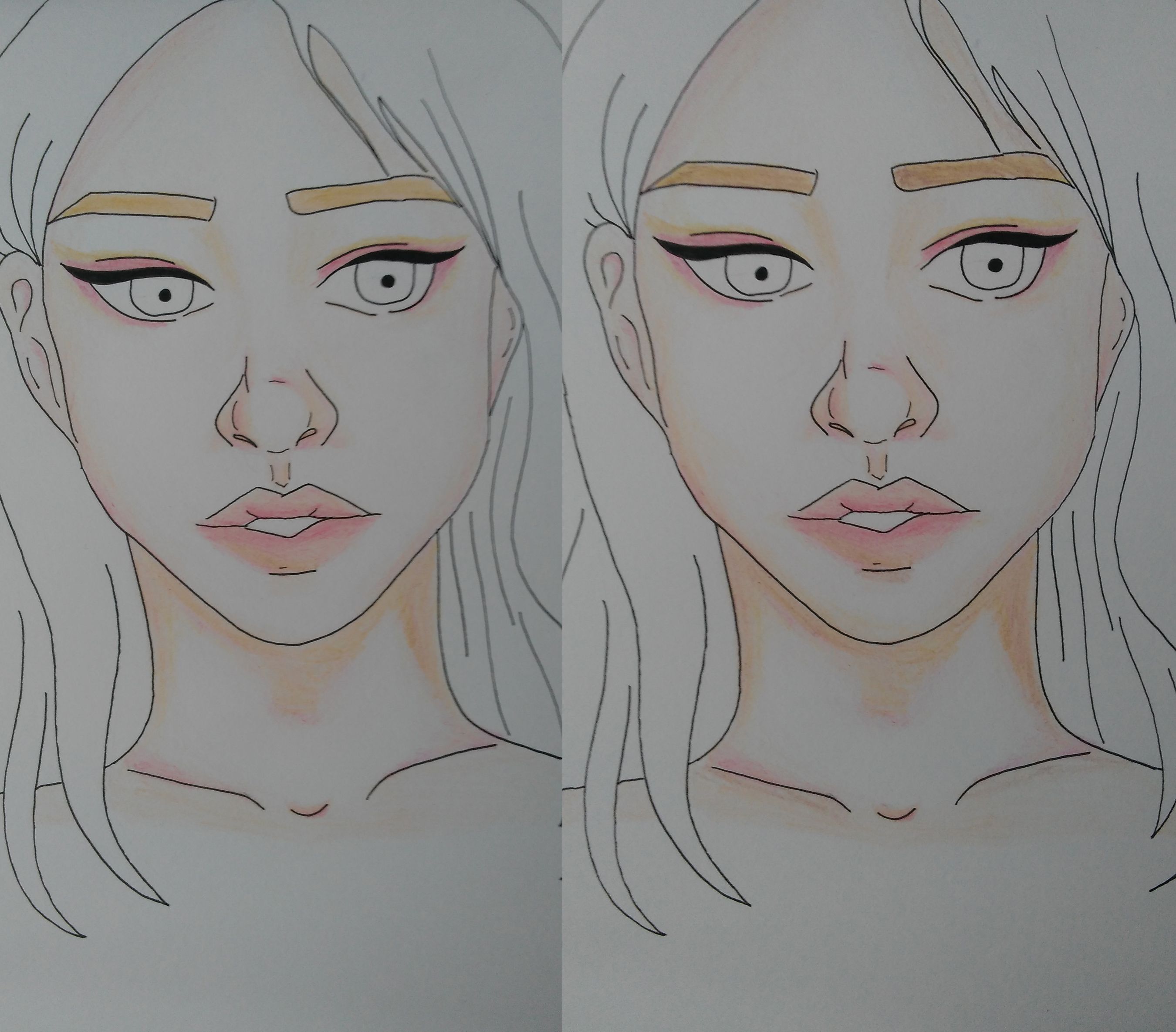 There you go.. The shadows are a bit visible.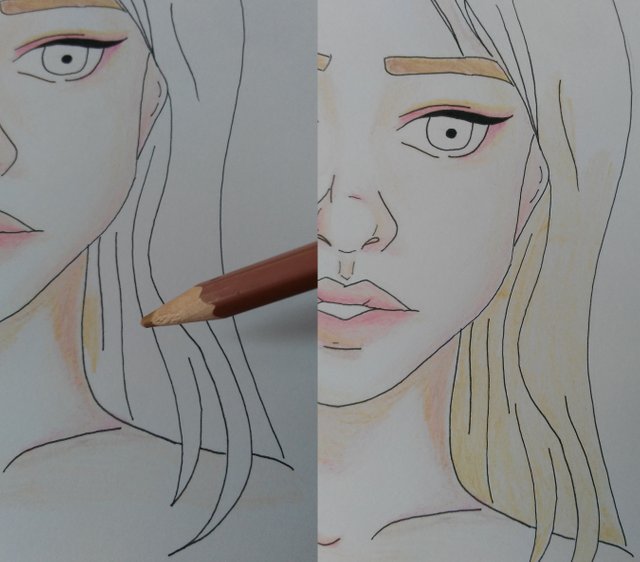 Next, I colored her hair with this color as the base.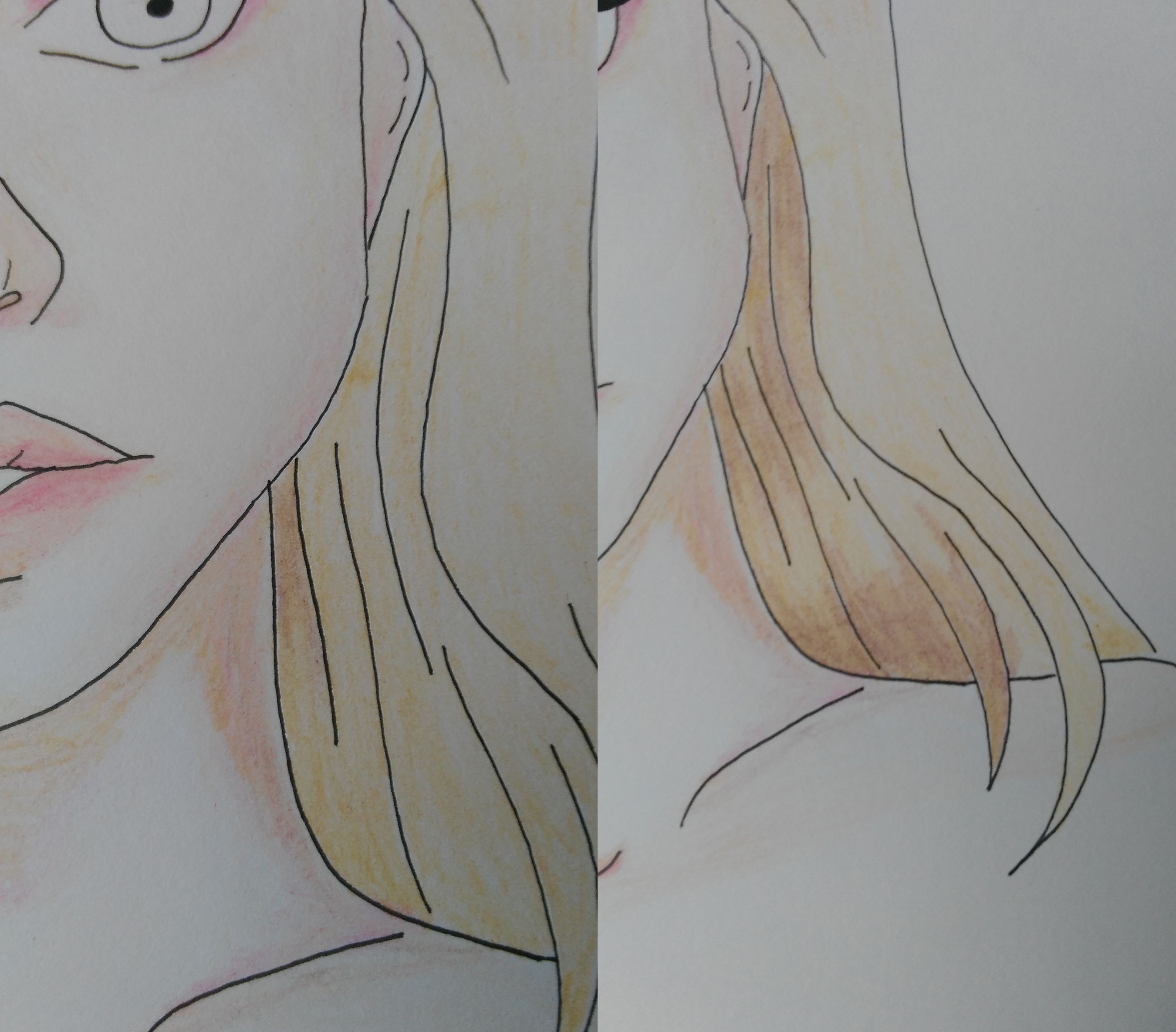 Using a darker shade of brown, I tried blending it on her hair. I like the results!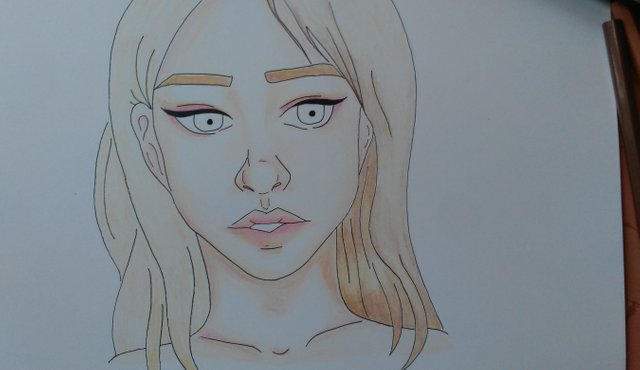 Now my drawing looks more alive.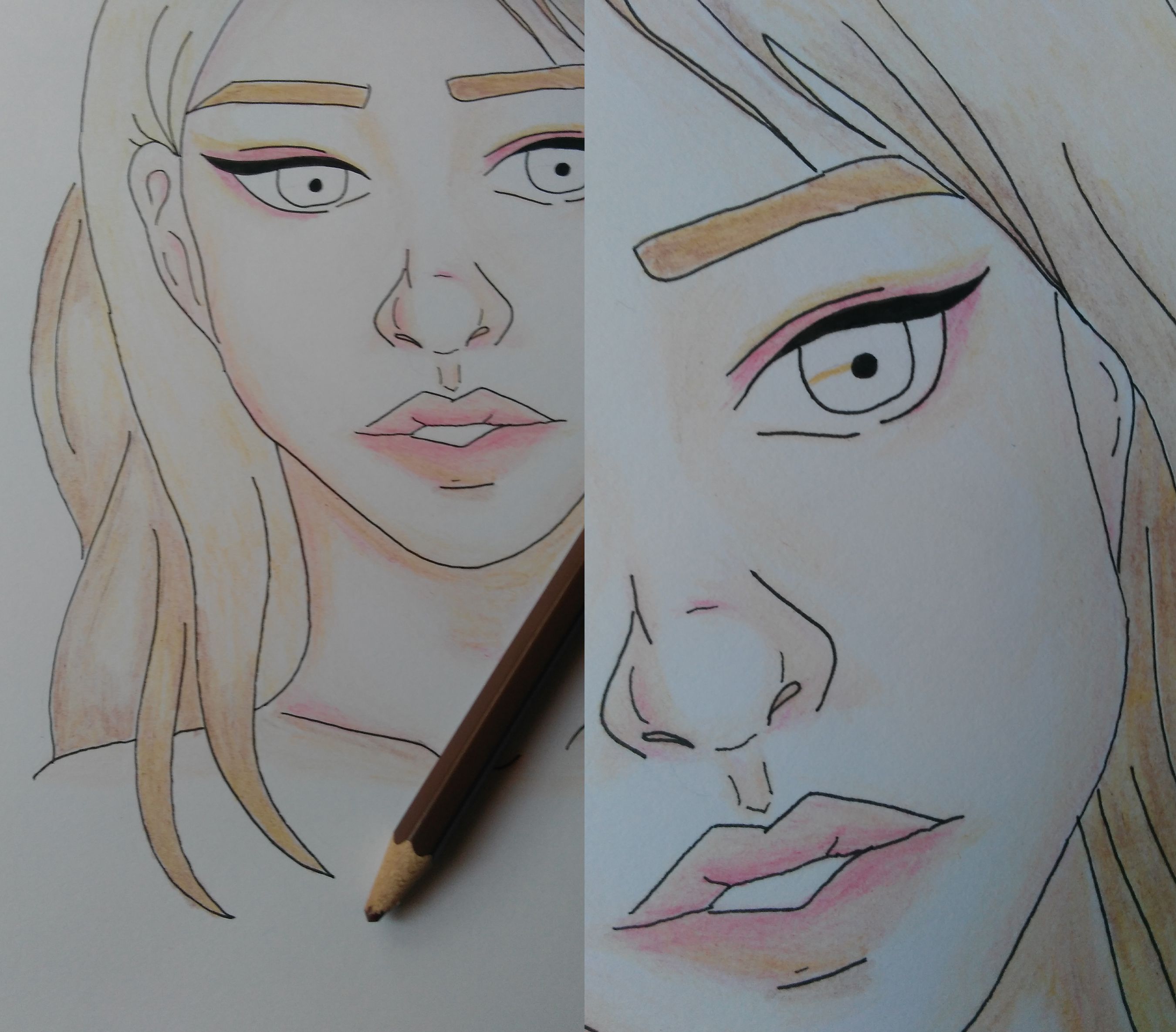 After coloring her hair, I colored her eyes.. The same colors I used with her hair.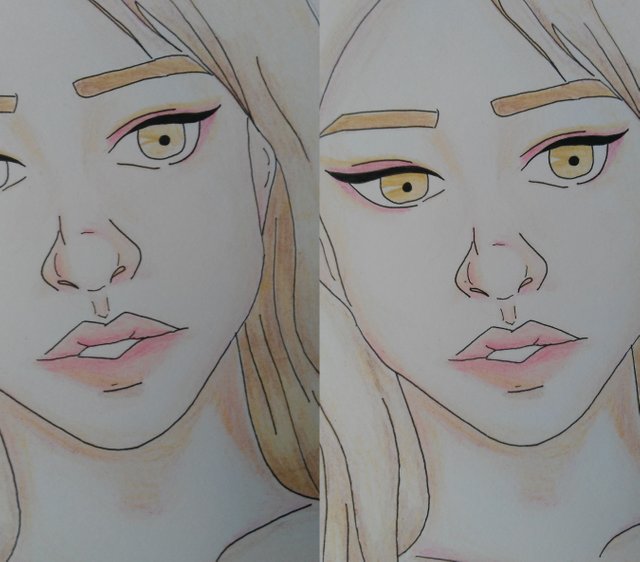 Coloring her eyes..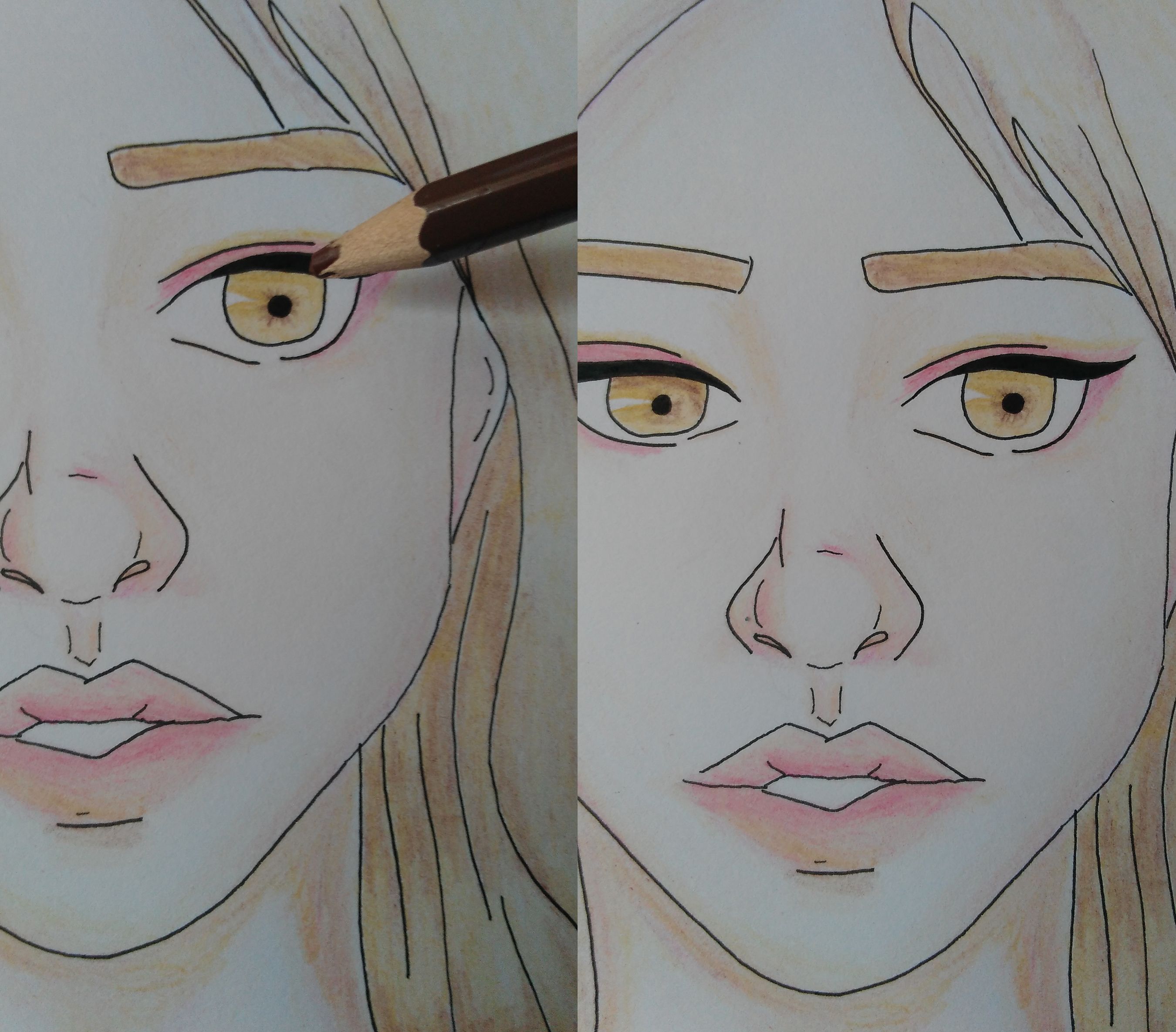 I added details using the dark brown color pencil.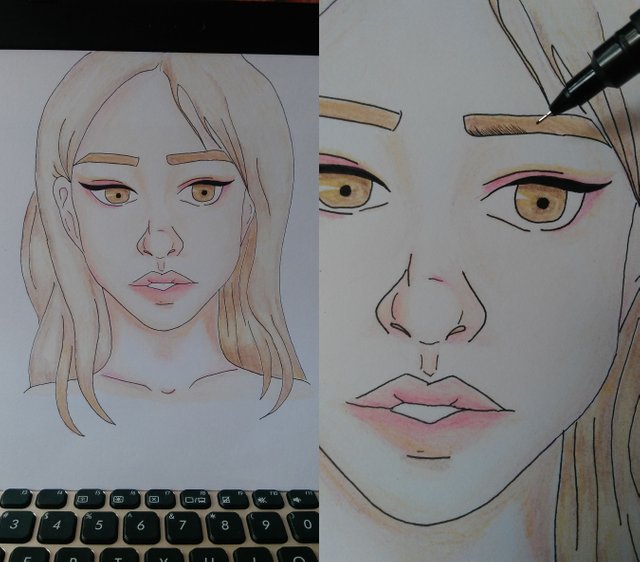 Using the Unipin 0.1, I tried adding lines to create an effect.. of.. Idk, I just think it's cool.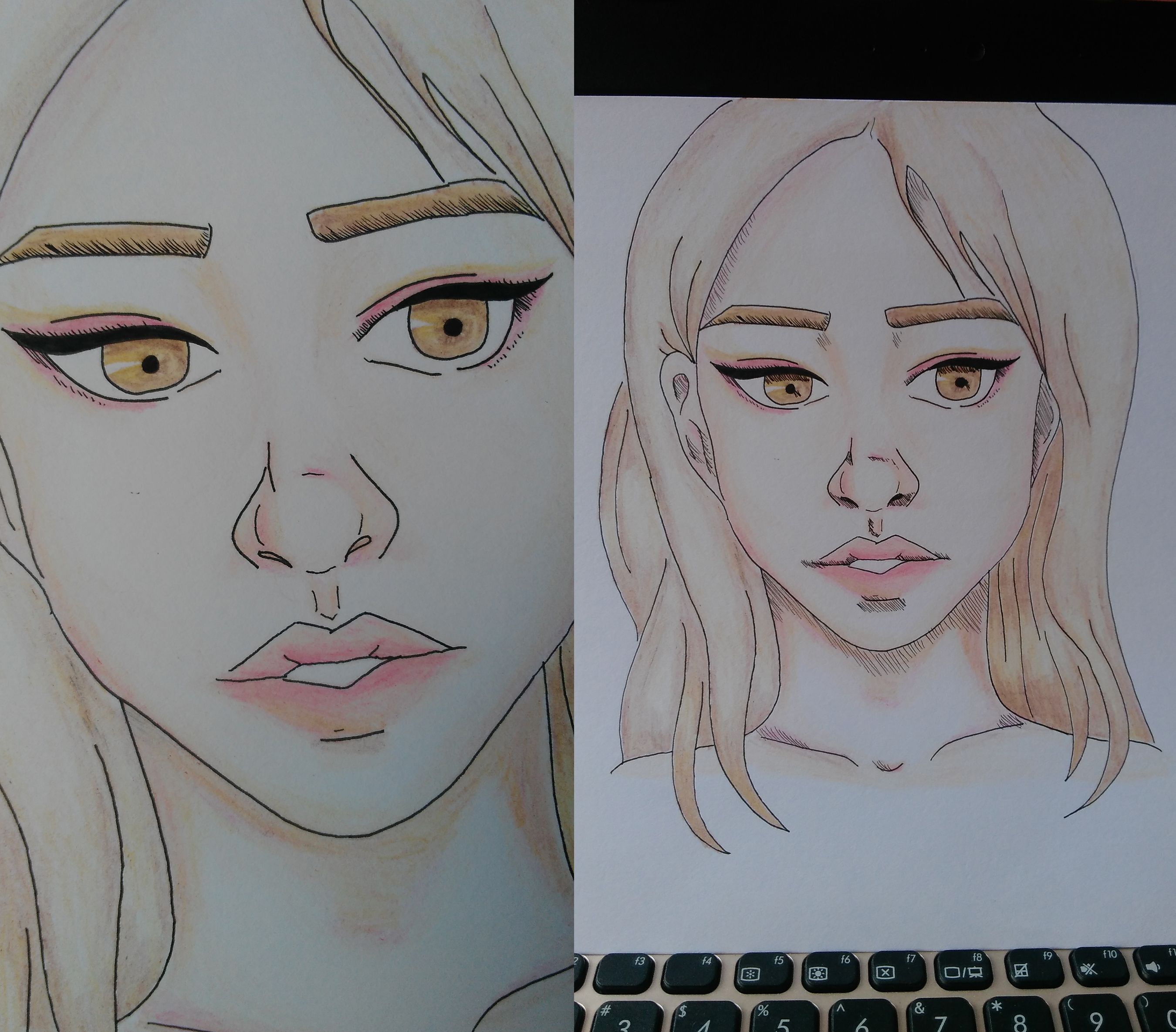 Done putting the lines!
Here's the final output!!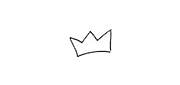 There you go guys, I just tried to draw in this style.. I'll try to post more artworks.. and probably, try more new styles soon. Thank you!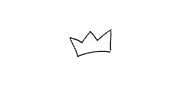 And also, thank you for this awesome footer! @deveerei :)