ART EXPLOSION, THIS IS WEEK 54!
Thrilled about finding an art competition, and even more thrilled that it was a no theme, this week!
So I stuck to my much loved ocean theme. I find it suits my style very well. Watercolor and ink.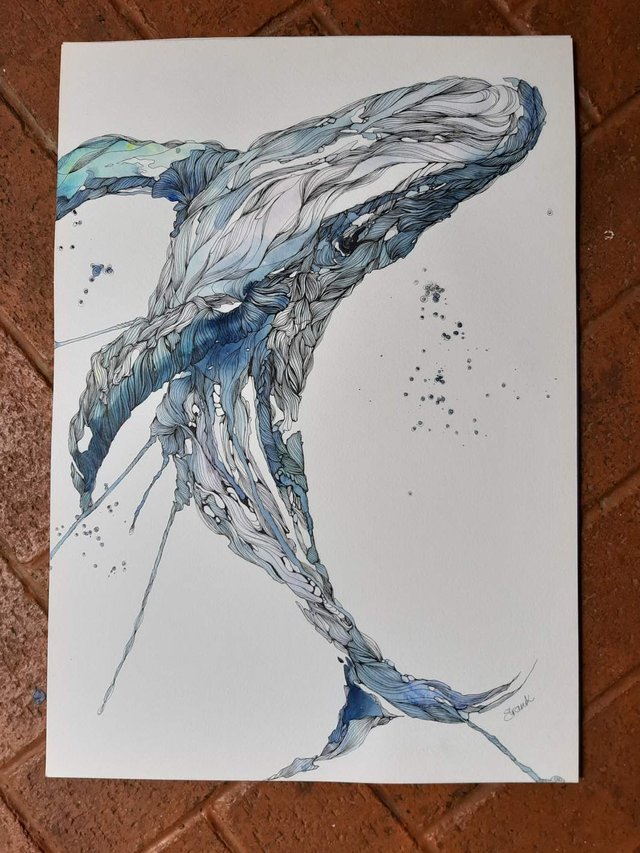 so I've tried numerous ways of doing my art style, but I always end up preferring to do it with the watercolor first, and secondly the lineart or ink over it.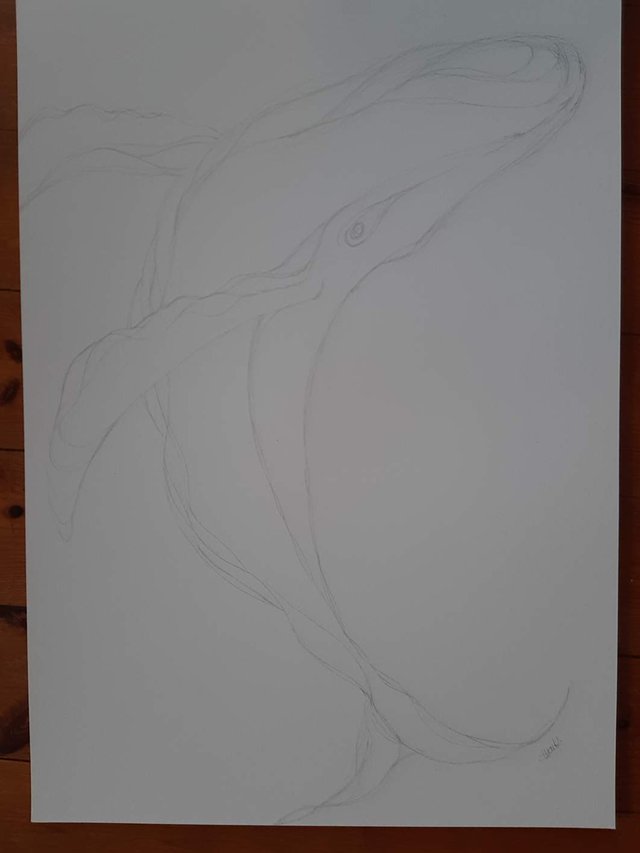 This was my initial sketch I did. it's always very loose, but composition and balance is what I'm looking for mostly at this stage.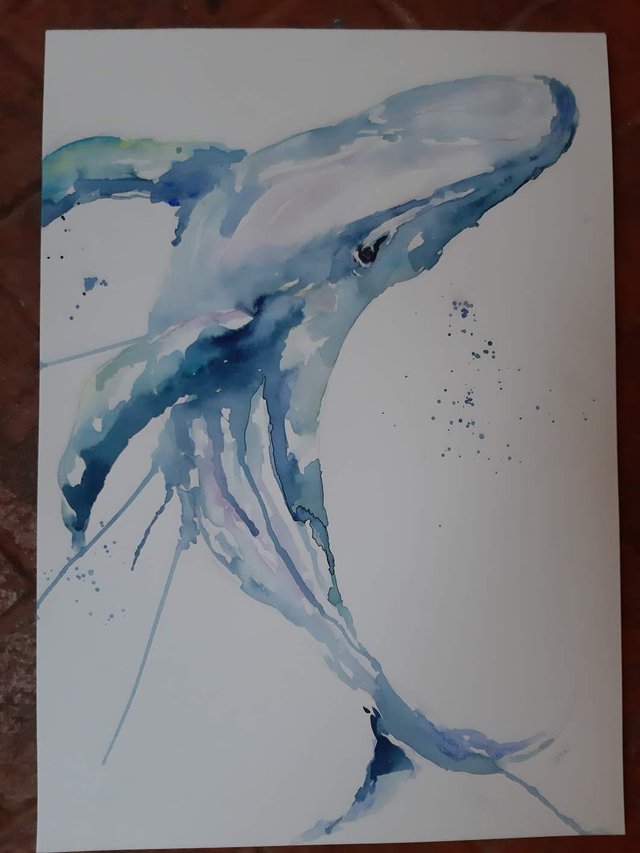 Mr whale doesn't look very inviting at the watercolor stage either. but I'm making sure I know where I want my shading, and I have movement in color and shapes on the paper for my lines with the ink which is next.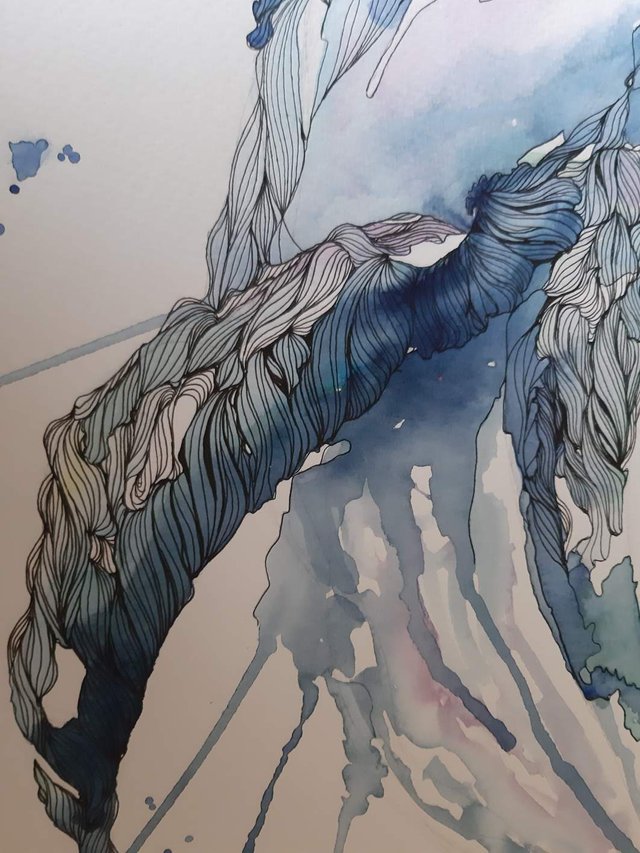 A close up of the ink linework .
Posted using Partiko Android