Hello, Steemit!)
In recent days, I have absolutely no time for creativity, but I still found a small opportunity to paint on one of the evenings. I decided to paint with watercolors for contest of @juliakponsford, @vachemorte and @curie.
The theme of this contest is "Paradise". Everyone draws what he/she imagines under this word. The most typical image that will arise, perhaps, in the majority - a paradise island, azure seashore, palm trees, white sand. All this is very beautiful, but beaten, I think, like a picture from an advertising booklet. And then I thought that paradise is a state of mind, a feeling of boundless happiness and freedom, wherever you are.
The drawing was simple, as an experiment I used watercolor paper with a texture that looks like a canvas. This paper is not quite dense and does not tolerate corrections, I liked drawing much less on it than on Torshon.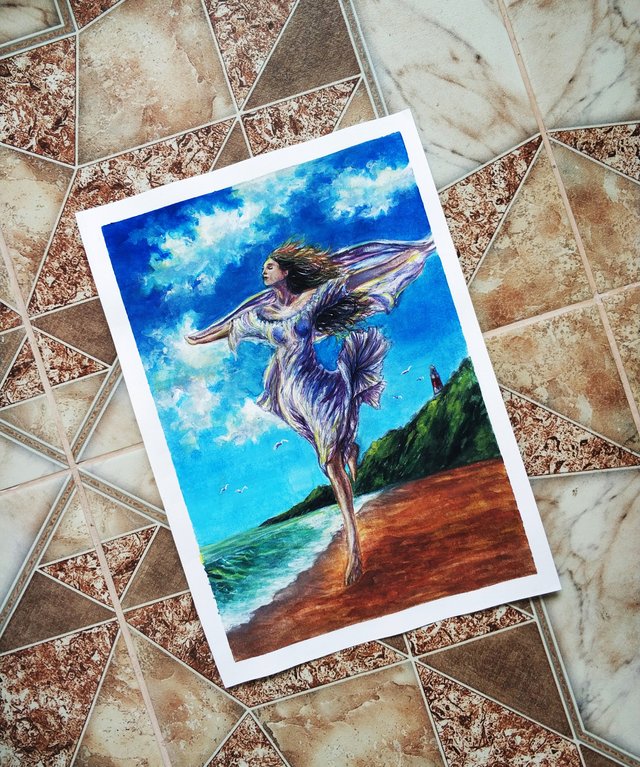 First I drew the contours with pencil.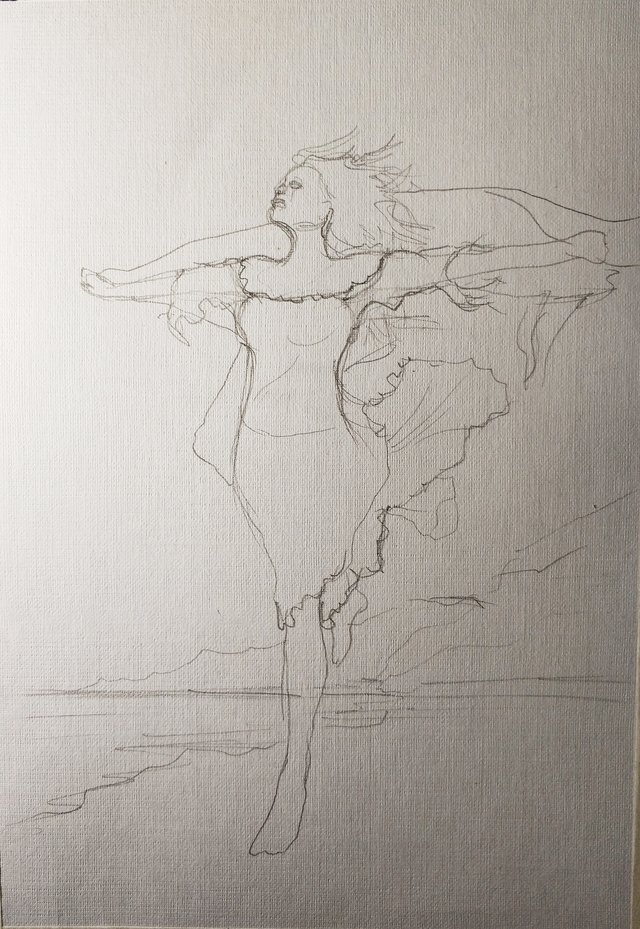 With a wide synthetic brush, I painted the sky in blue.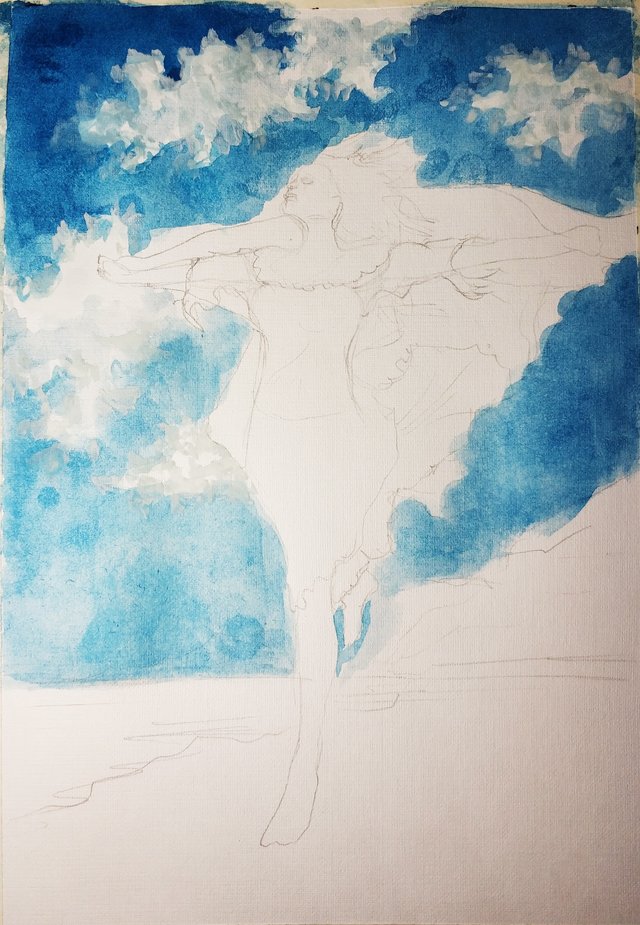 With light ocher I painted sand, then in the background with light and dark green shades I painted rocks which covered with vegetation. I mixed the green and blue colors and with a turquoise color painted over the sea wave that comes on shore.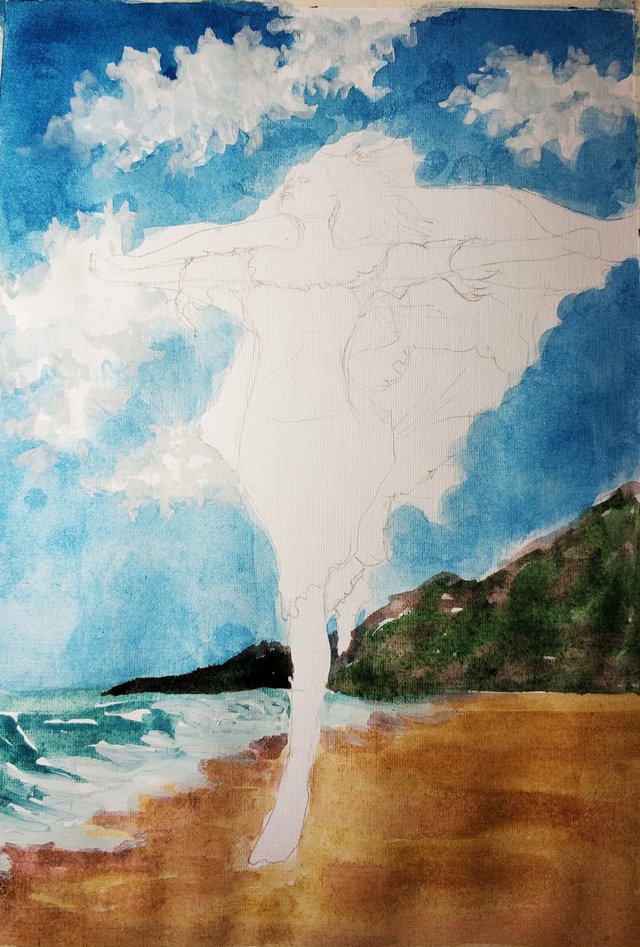 Then I began to draw the folds on the girl's dress and the handkerchief waving in the wind in her hands. In the shadows of folds it was necessary to lay reflexes from the sky, the sea and sand. In addition in the shade, I lay a gentle lilac color, as unifying.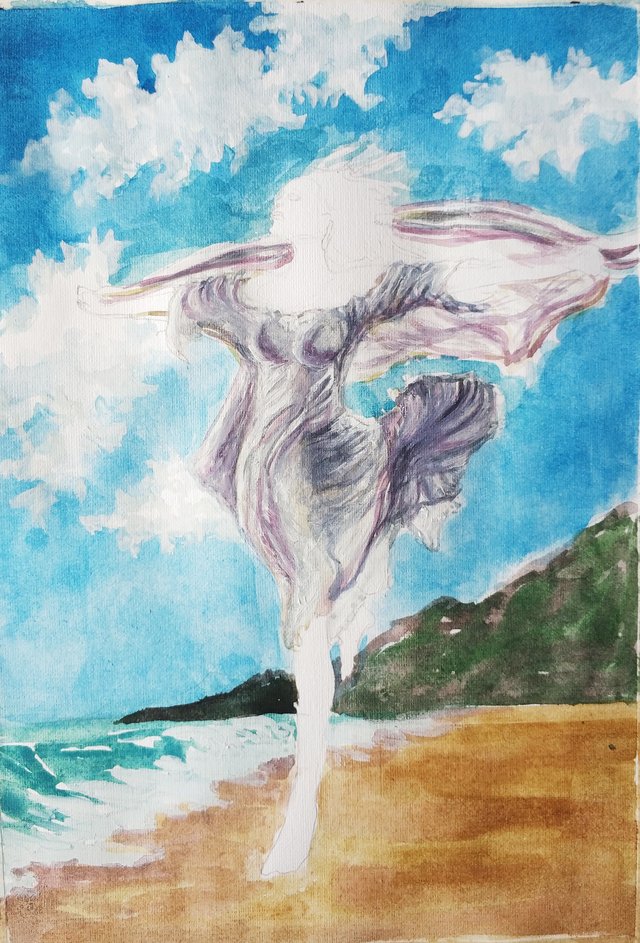 Then I mixed light ocher and carmine paint and painted the body of the girl with the resulting color. To put on the body of the shadows, I added a little ultramarine to the fleshy color.
On the clouds I added shadow reflexes from the sea and sky - blue, turquoise, transparent lilac and a little yellow from the sun's rays.
At the final stage I strengthened the detailing of the picture, I added a contrast and the strengthened the shadows and highlights.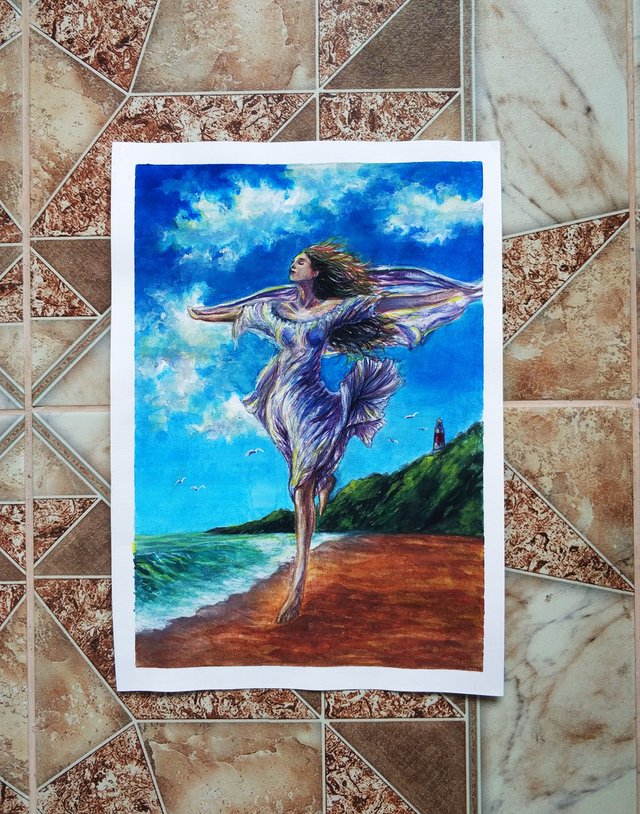 Gif with stages of my drawing.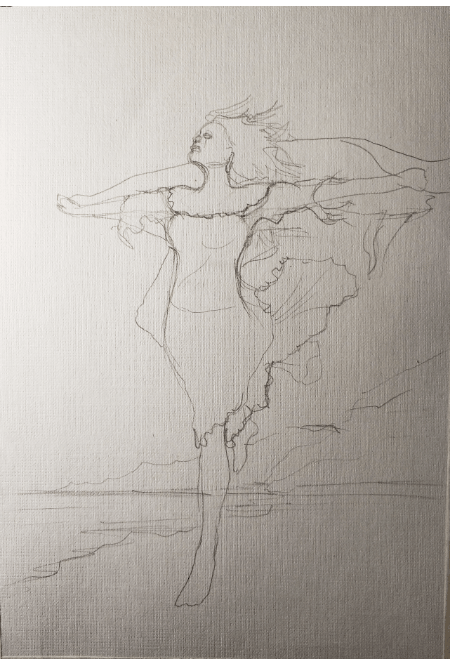 Thank you for your attention! If you like my post – please, subscribe).
I apologize if you find mistakes in my text. Unfortunately, my English is not perfect.