Hello, Steemit!)
Today I want to show my digital art, made in the editor "Сlip studio paint". I decided to draw a picture for the contestof @juliakponsford, @vachemorte and @curie.
The theme of the contest is "rebellion".
I thought for a long time what to draw and finally the following idea occurred to me.
The inscription on the picture reads "Save yourself». Everyone can understand the meaning of my picture in their own way. I wanted to convey in the idea that the salvation of the "puppets" is the work of the "puppets" themselves, and at times, that to get rid of the oppressive, dominant force, one must rebel and "cut the threads." What can be considered as a dominant force? It can be boring social foundations, oppression of the impudent rulers, or own emotional experiences, inner self-destruction and self-flagellation, and in general everything that somehow manages the weak. And to overpower yourself and cut the bonds, you must finally become strong.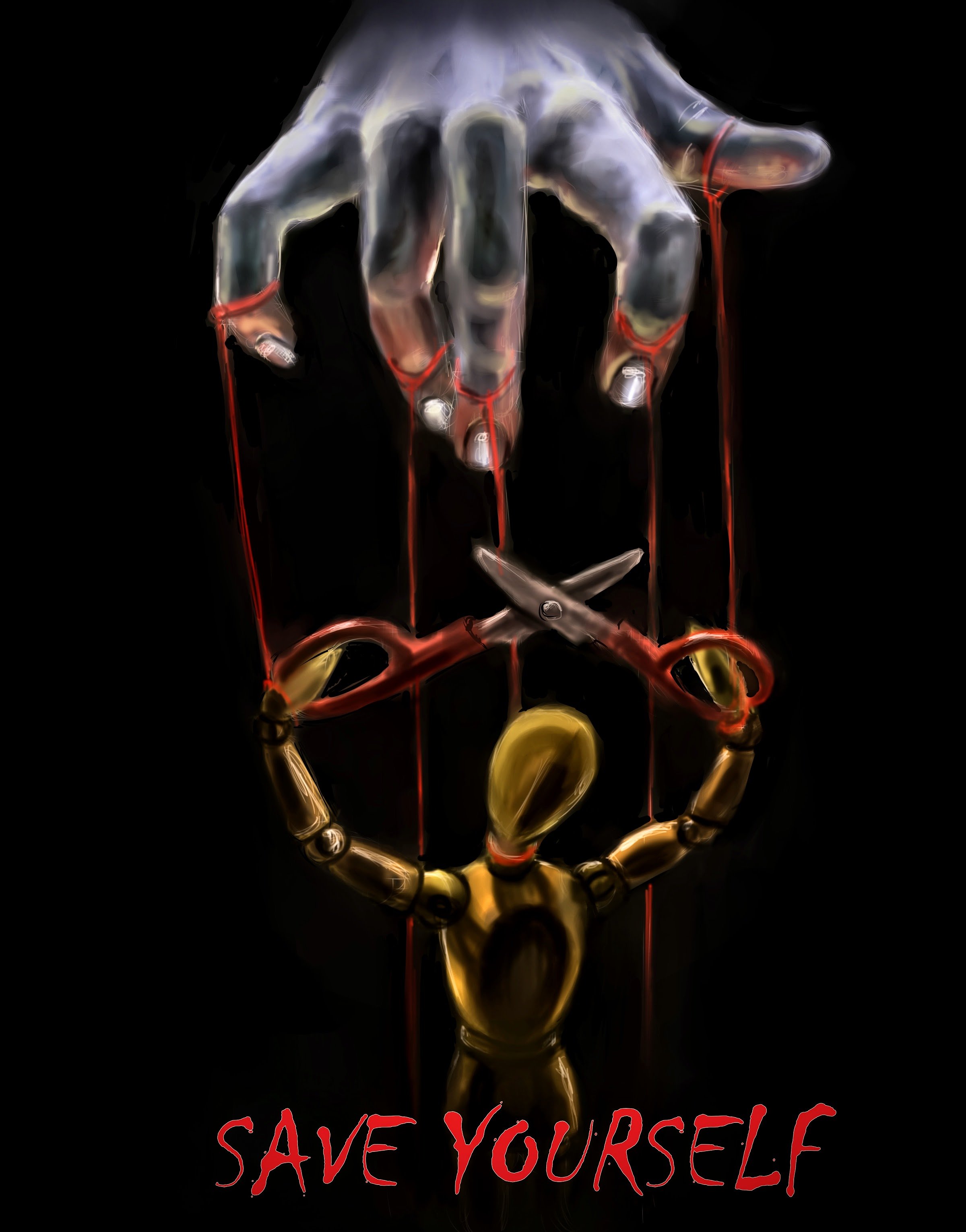 First I drew a background. Why did I choose black? I wanted to abstract, to leave the reality, moving into the mental world.
Here a black, sombre color conveys the state of the soul of the "puppet", its unenviable position of submission.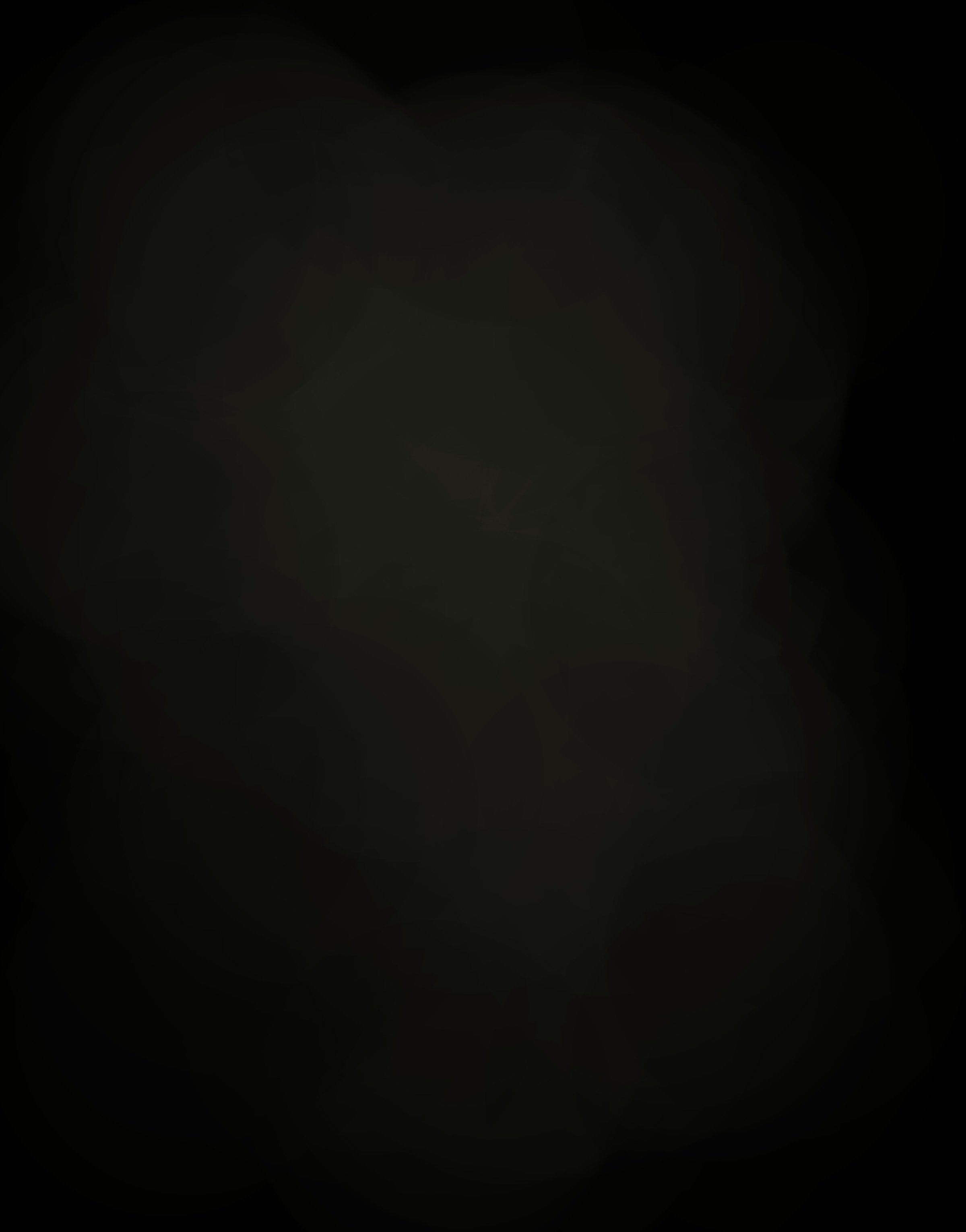 With white translucent lines, I quickly drew the contours of the drawing.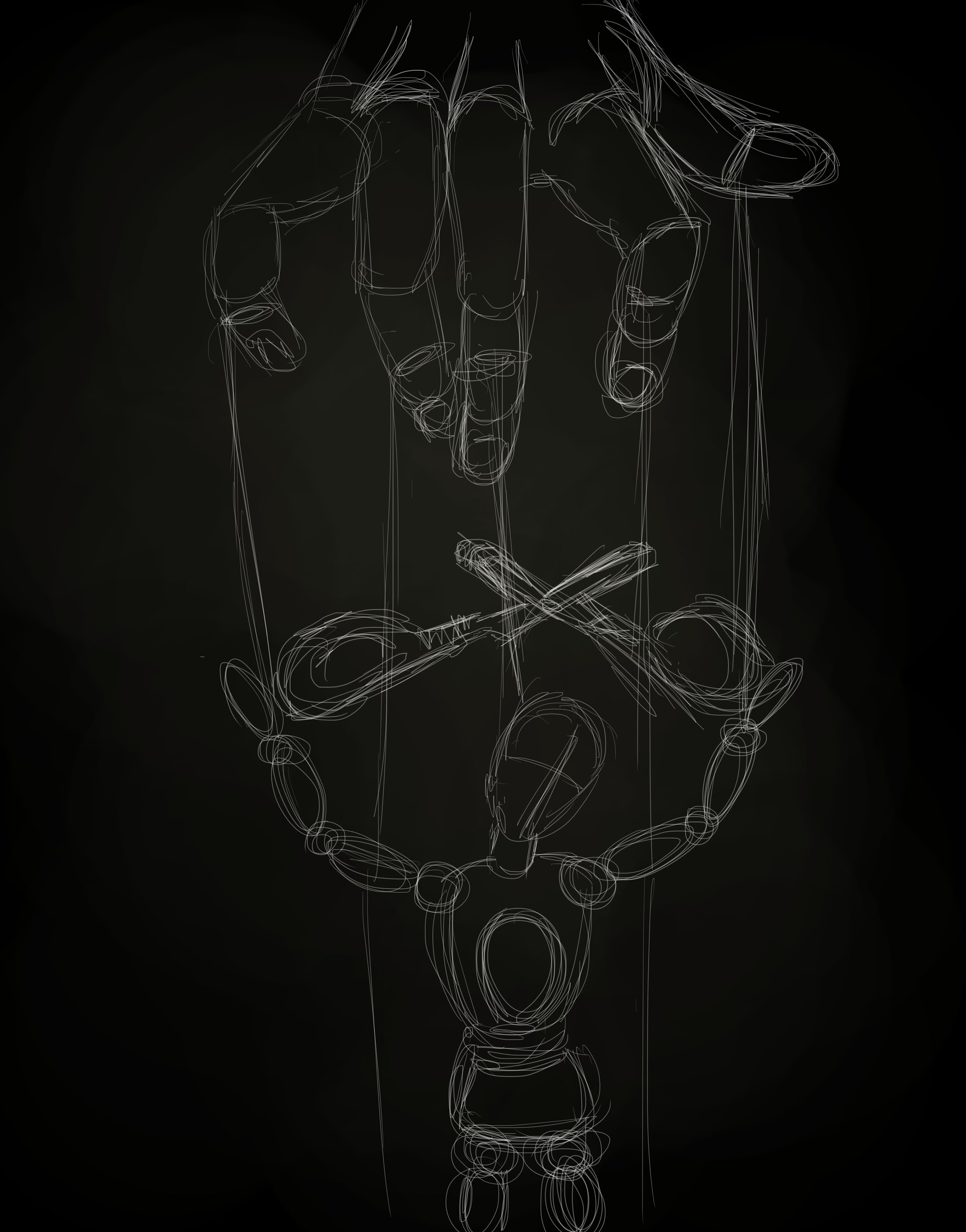 I painted the hand of "oppressive force". For the top of hand I used cold colors, on the fingers added warm reddish hues to show the movement of light.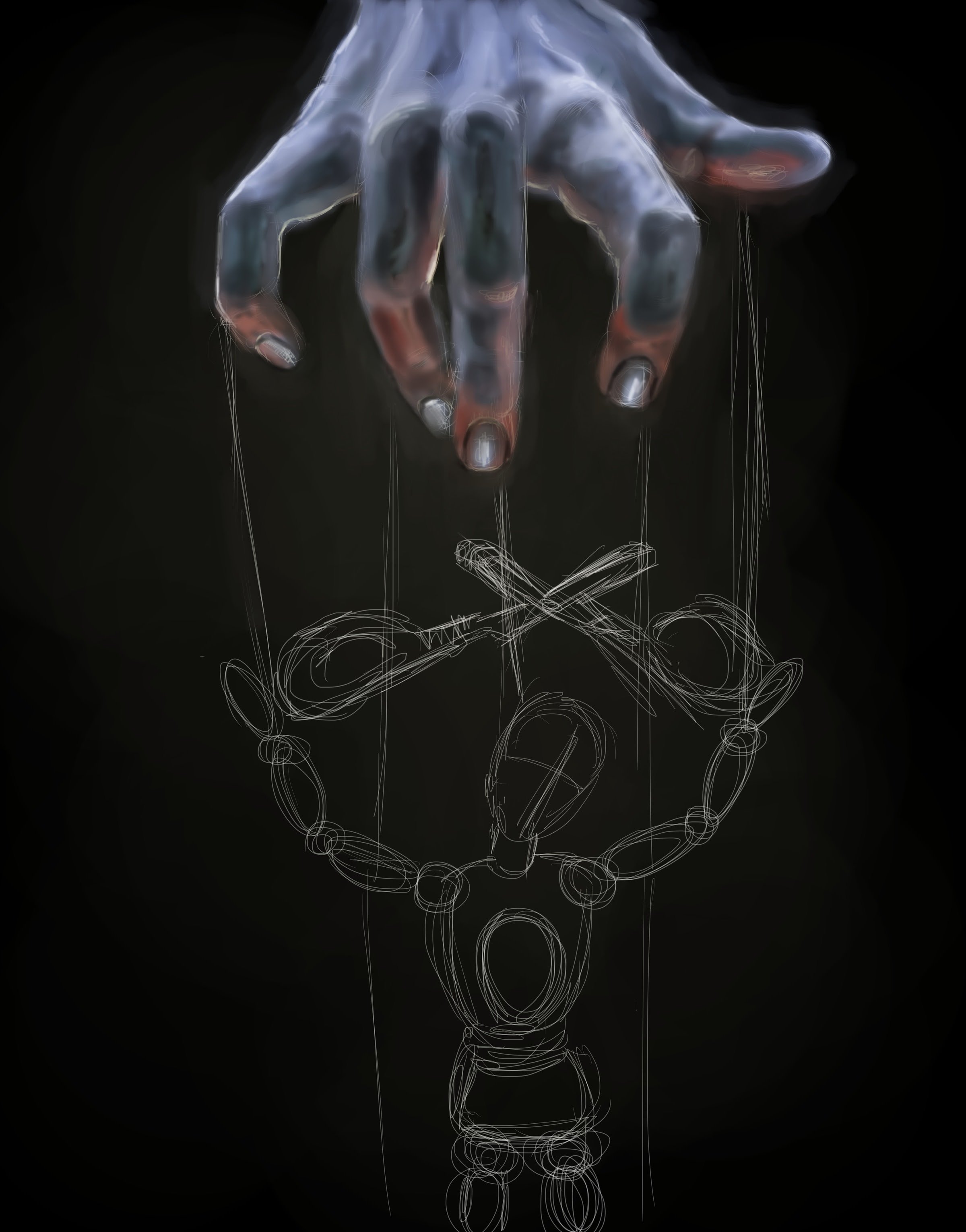 I painted the figure of the puppet with warm colors - beige, ocher, brown. I tried by colors to show its wooden texture, since puppets are usually made of wood.
I painted the scissors above the puppet's head. As a prototype, I used my own scissors from a hand-made set.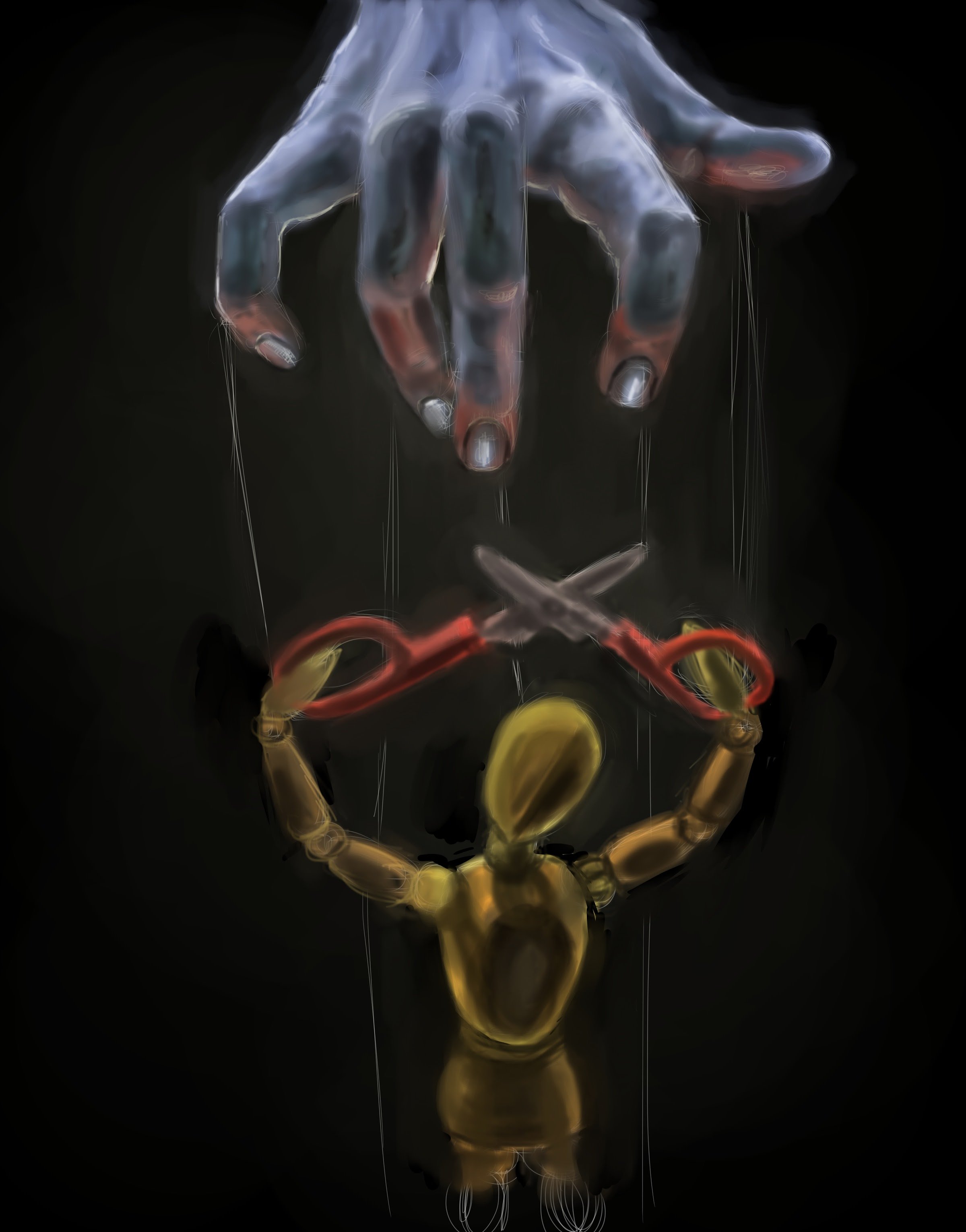 I added red threads to the drawing that tie the puppet to the oppressive hand.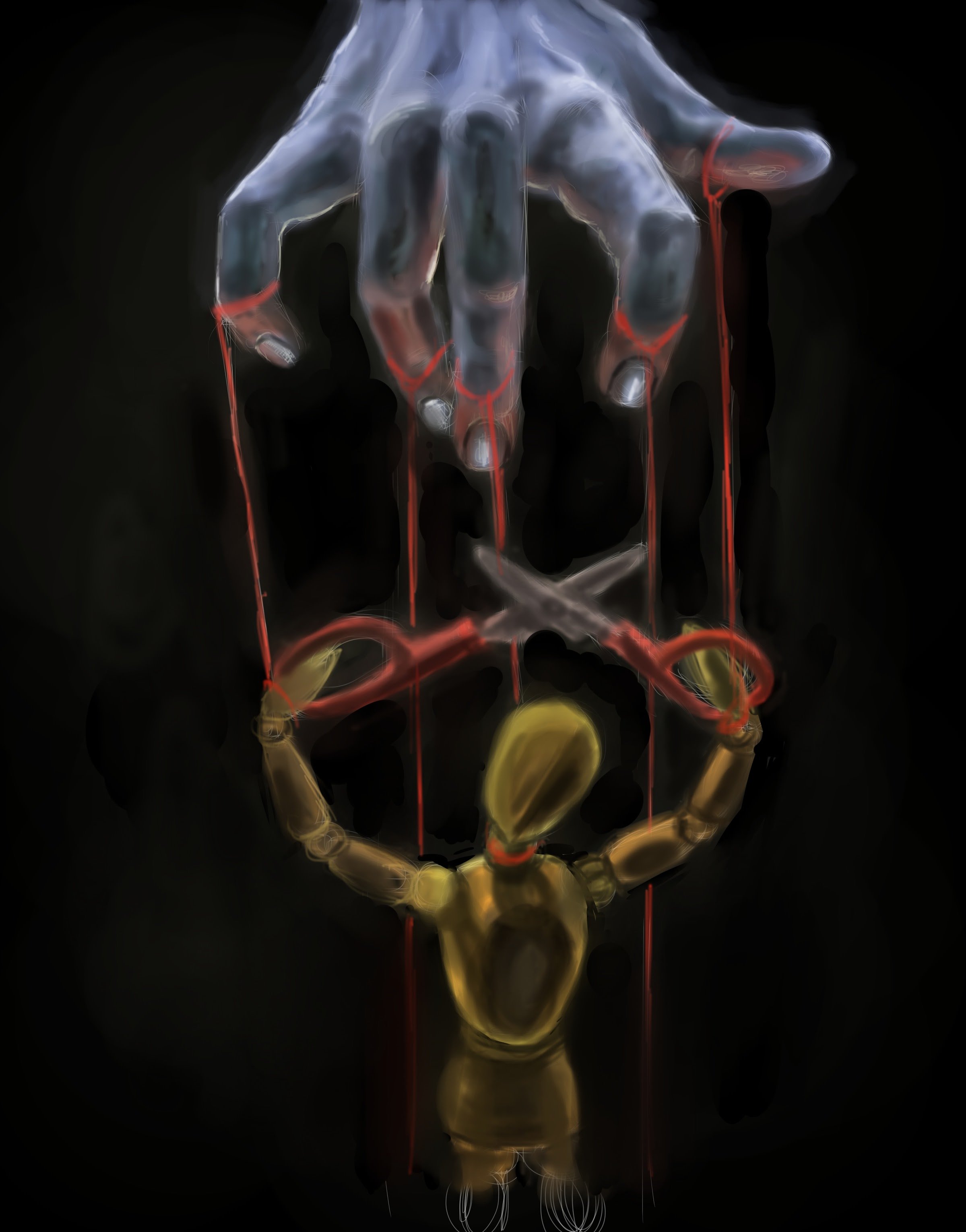 I added the calling inscription "Save yourself", choosing for it the same red color as the threads.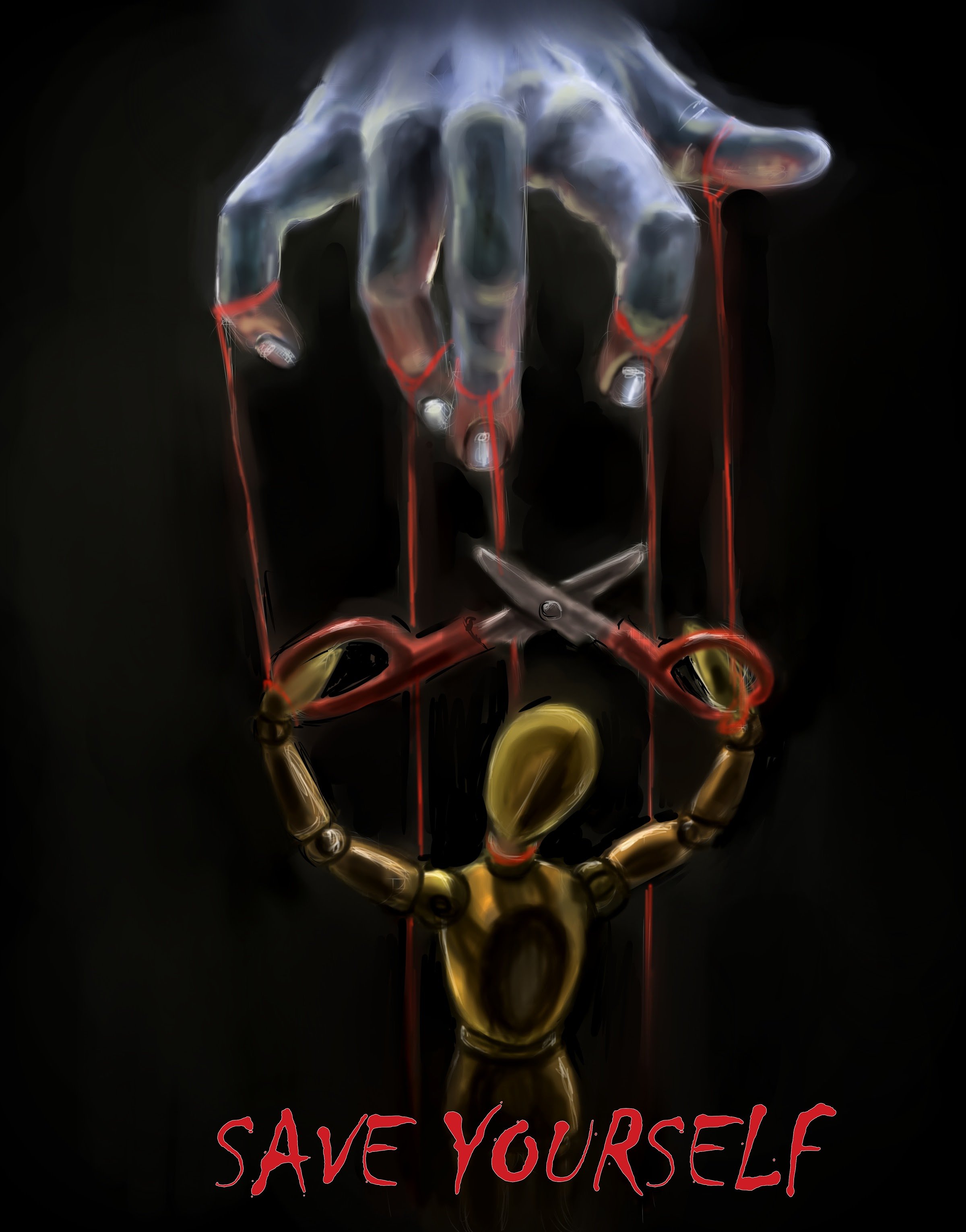 At the final stage I corrected some mistakes, made the background darker. The drawing is ready.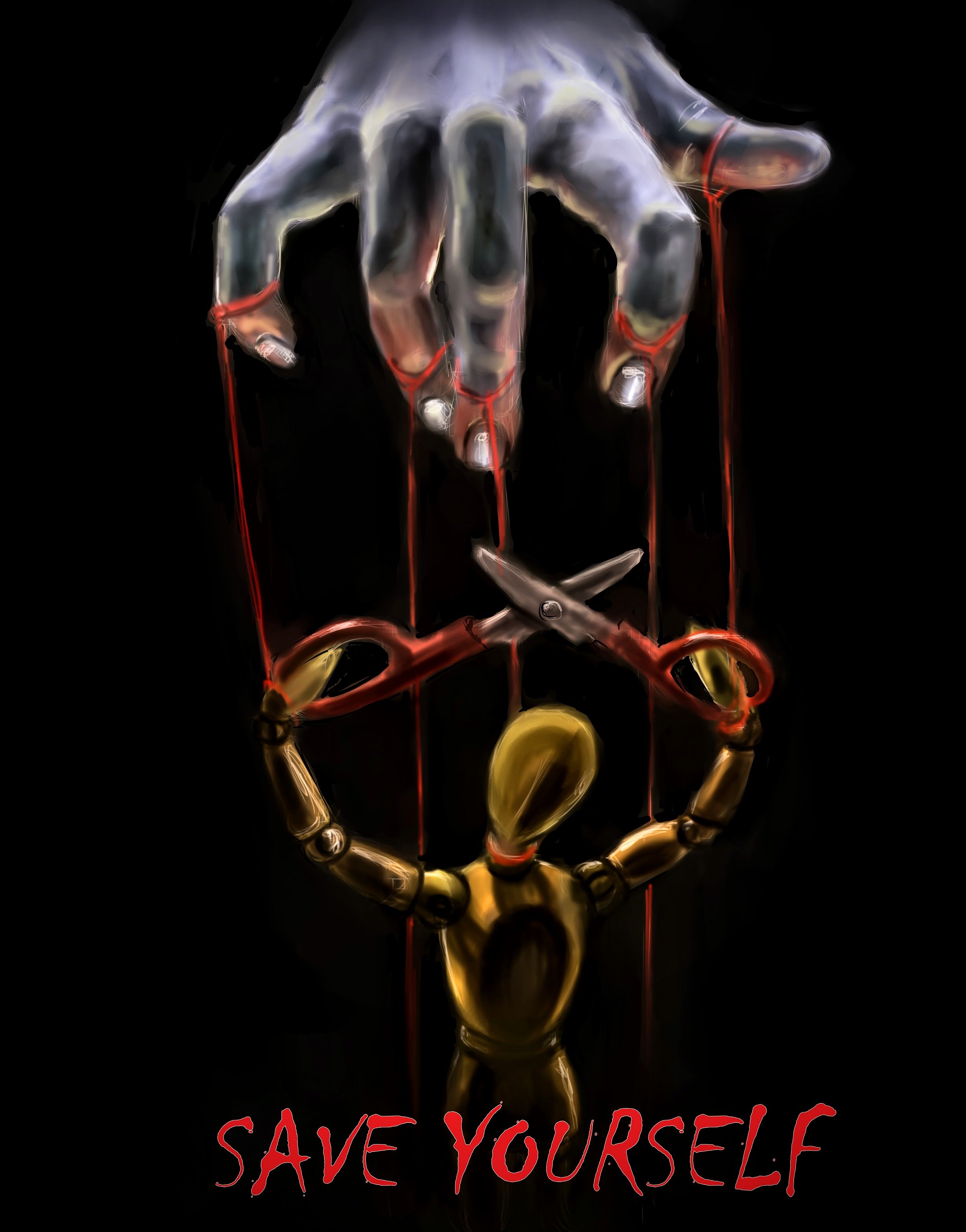 Thank you for your attention! If you like my post – please, subscribe).
I apologize if you find mistakes in my text. Unfortunately, my English is not perfect.