ART EXPLOSION WEEK 48: What's inside me... Who I really am!
Hello my Steemit´s Friends…
Today I am participating on the ART EXPLOSION,WEEK 48! contest hosted by @juliakponsford Theme: SELF!, Special sponsor and guest judge: @vachemorte and @curie!
I was working on this image since last week but for several inconvenient I couldn't make it for the initial deadline, so thanks to the extension… here I am!
I got couth up by the line, when @juliakponsford wrotte: "any piece of art that tells us about yourself ", so here I am in one image… that tells you more than 1000 words: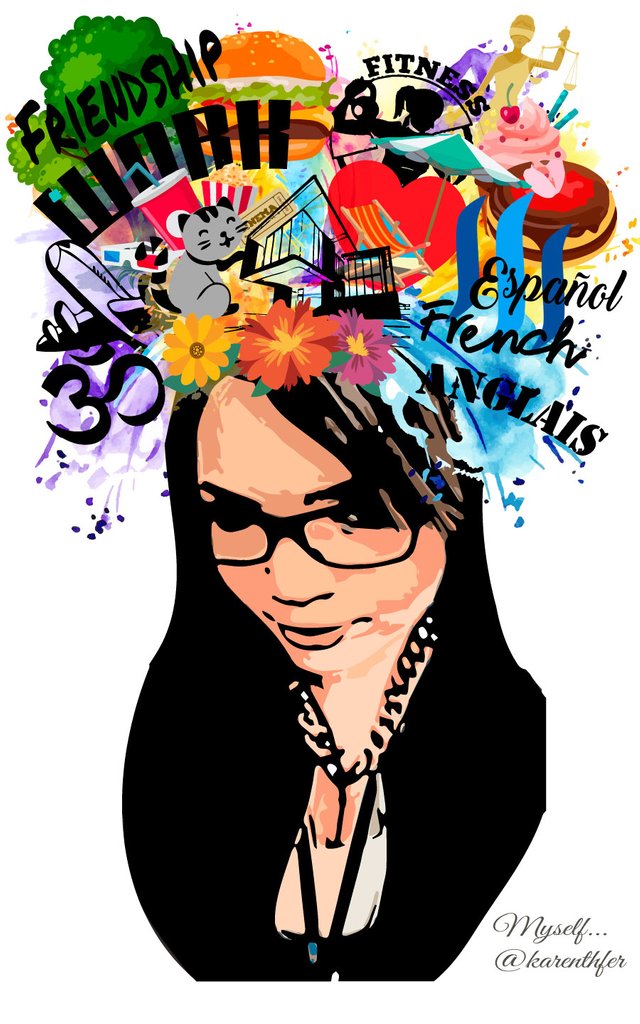 DESCRIPTION
If you haven't noticed it by now, this is an abstraction of my avatar picture, were you can find everything that I love… and everything that defines me.
There are:
Color splash: Representing how much I love art…
Airplane: Love traveling
Architectural sketch: I really love my profession
Hearth: Representing my boyfriend
Cat: My beautiful Minina
Ohm symbol: representing my tattoos and my spiritual growing
Flowers: My love for nature
Beach sit and umbrella…. Nothing to say… just Love it!
Movie ticket and popcorn one on my biggest passions
Big Tree: representing my family, my origins, my present and future.
Justice symbol one of my main characteristics…
The dispute between: deserts, street food and FITNESS…. I am a person with some issues of weight and this is me… always working on getting the balance between food (especially deserts) and health… but… I really love my Gym!
Steem logo... I really no need any explication for this.. rigth?
And some main words:
Friendship: a really big important thing for me!
Work: It is on my DNA, love working…
Español, French and Anglais: you may notice a little bit of controversy on the language that the French and the English are writing but… that is because my brain is making explosion and mixing those too hope this stops eventually.
Process
1-. I started with making the abstraction of my avatar picture on Ai Ilustrator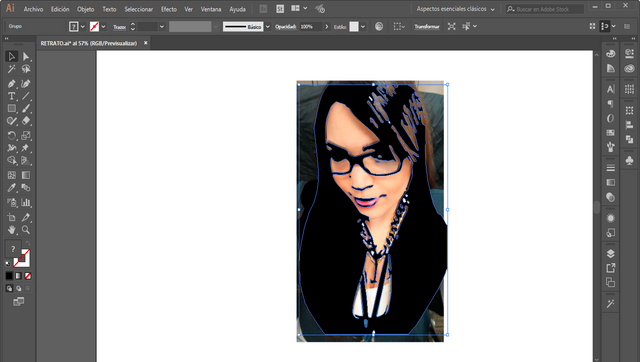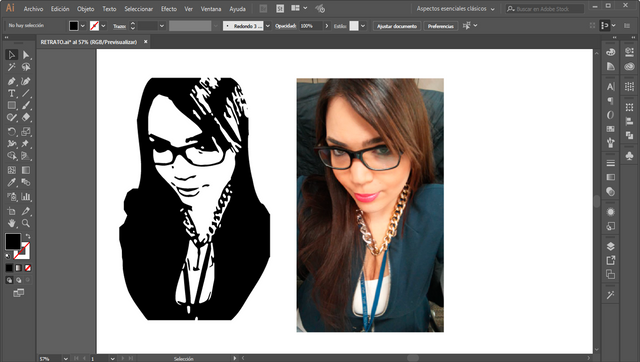 2-. Once I finished it up, I started to add the elements described above.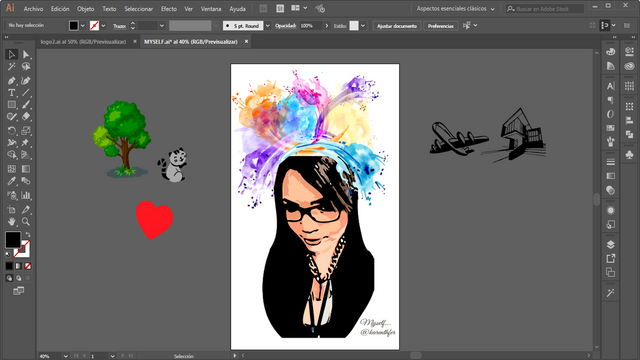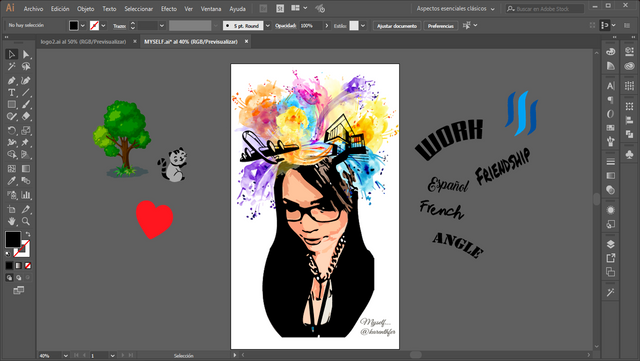 Hope you like it… thanks for your support!!!...
I really enjoyed the process it was kind of an exercise for me, to notice how much I have change and who am I by now…
Thanks to @juliakponsford for this opportunity!!!
Love!