Hello friends how are you?
I share my drawing for the contest promoted by @juliakponsford whose theme is free.
Make this drawing on nature, where you can see a woman representing mother nature, green and a skirt simulating a waterfall. Also add several animals, especially those that are in danger of extinction, of course, except for the butterflies that by the way are as fragile and beautiful as nature itself and a horse that are so imposing ...
Among the animals in danger of extinction that I draw are: the polar bear, the white rhinoceros, the lion, the bengal tiger, the panda, and something I did not know is that the kangaroo is also in this unfortunate list. And add to the one that recently declared as an extinct species the blue macaw :(
There are many animals that are sadly in danger of extinction.
We must care for and protect our nature and animals. I think the danger they run comes from the hand of man ...
I hope you like my illustration =)
Thanking @curie for the sponsorship of the contest and @vachemorte for judging and supporting it.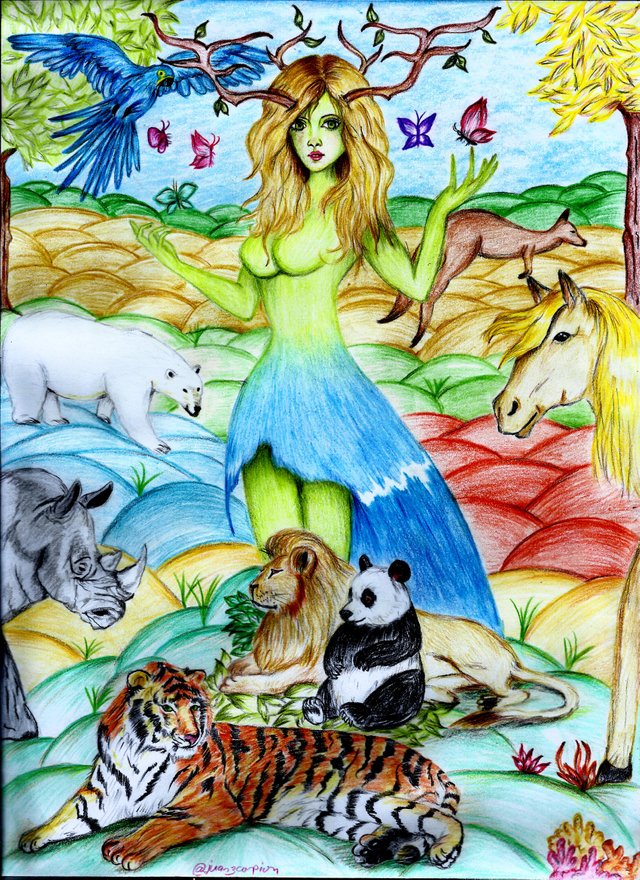 Drawing process: