Hello friends!
I share my drawing for the contest promoted by @juliakponsford on fantasy.
Make a butterfly girl as a protector of them and of nature. I wanted to do this because the butterflies are very beautiful and colorful beings but at the same time very fragile and defenseless. That's how nature is, like a butterfly ... let's take care of it, do not destroy them please!
I hope you like it and I do this little script since lately I have seen how there are people who hunt and kill these defenseless butterflies ...
Said drawing is done on white paper and painted with colored pencils Prismacolor Premier and Kores ...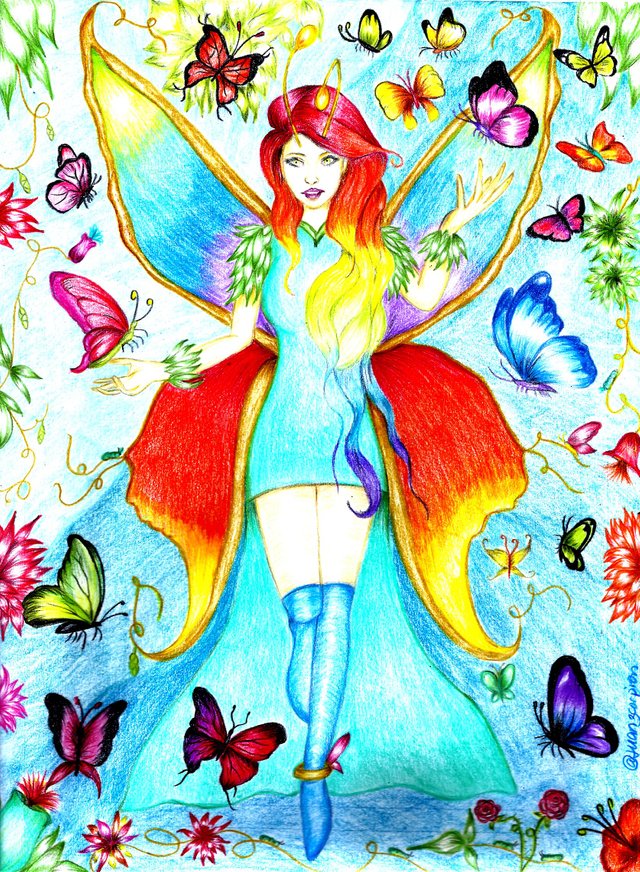 Drawing process: