Art-explosion-66-theme-introduceyourself-art/Be; doing
Be; doing
Self portrait without face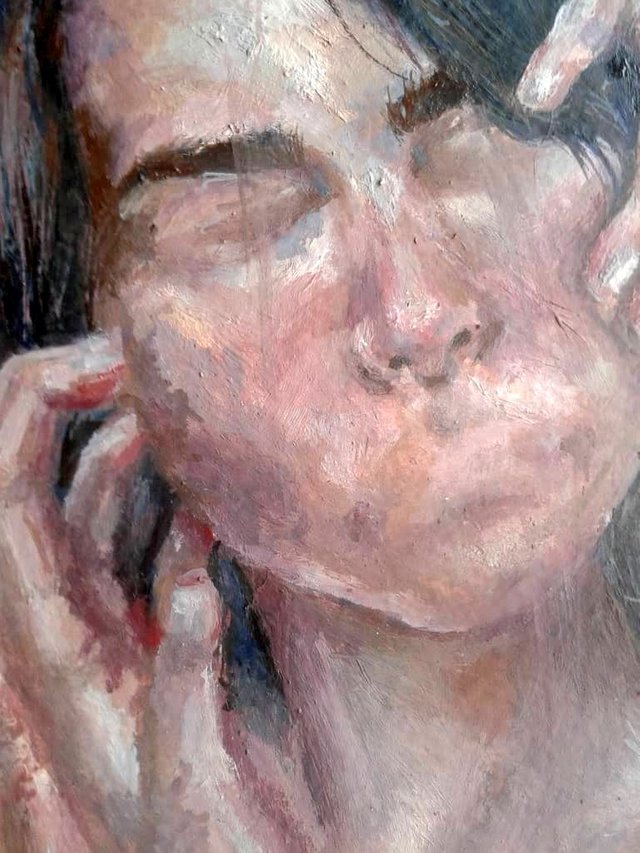 Who I am? Why am I here? And the precise association with; What or who wanted it this way?, Often arise in daily life, even in every decision that is taken however small or insignificant it is considered, and is based on respect for what we believe about ourselves, what we are But to what extent are we?
My art is an extension of myself I learn to know each day through painting and sculpture, I exercise sublimation as a way of transforming the most savage and primitive instincts of being into more accepted acts from the moral point of view.
Psychoanalysis sulblimation
In psychology, sublimation is a mature type of defense mechanism, in which socially unacceptable impulses or idealizations are transformed into socially acceptable actions or behavior, possibly resulting in a long-term conversion of the initial impulse. Sigmund Freud believed that sublimation was a sign of maturity and civilization, allowing people to function normally in culturally acceptable ways.


Source: Wikipedia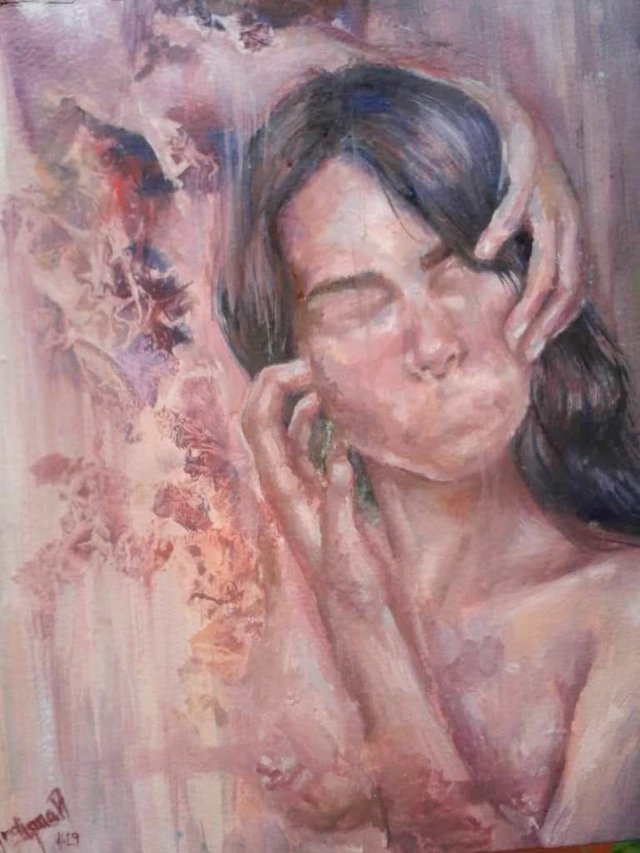 30x30cm
Self-portrait without face N ° 1
Oil on wood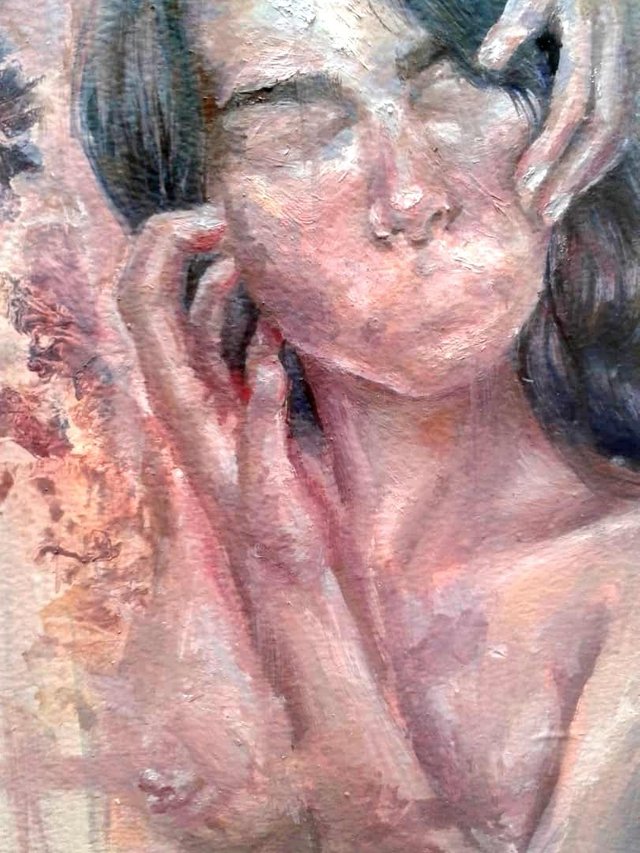 Undo the mask
the ego
The falsehood, the violence.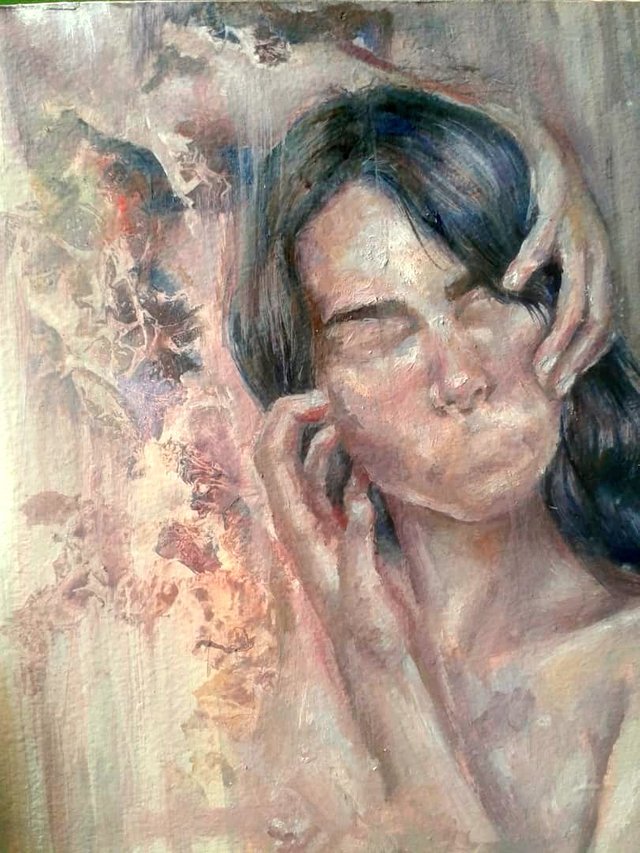 The constant questions about the human being, added to my philosophy of life,
and spiritual beliefs have led me to conceive a good
and evil duality that inhabits the human being.
This instinctive violence is hidden under the apparent
In this sense, my paintings and sculpture focus on the representation of deformed, deformed bodies that extend and regroup in search of liberating the soul, the very essence of being.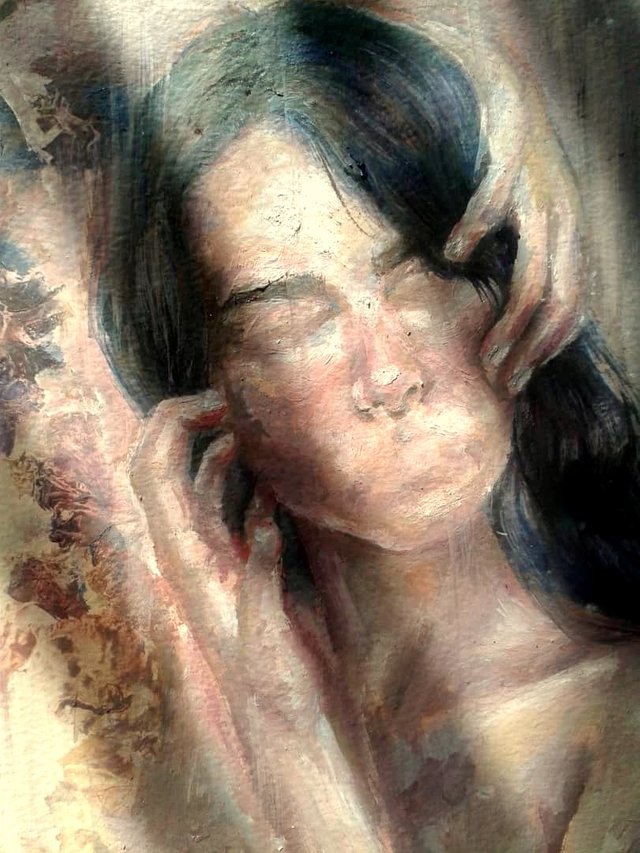 Release the soul
Accept our mistakes, our duality.
With the purpose of reconciling ourselves with the universe to answer the questions that afflict us so much, and to achieve the liberation of earthly desires, we must know ourselves and conscientise our repressed impulses to heal them and have a greater control of them, considering the world of excessive violence in the that we live.
Self portrait without face
The faceless self-portrait aims to be a reflection of who I really am, a memory that we are more than a face, a mask, makeup, a body, skin, a social stereotype, we are what we do with our time with our actions.
A c t i o n s are best words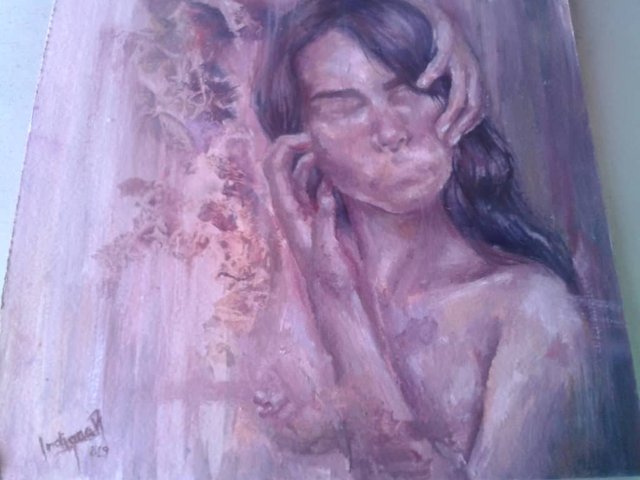 Materials
Red pencil
oil
turpentine
bond oil
wood
Brushes
Process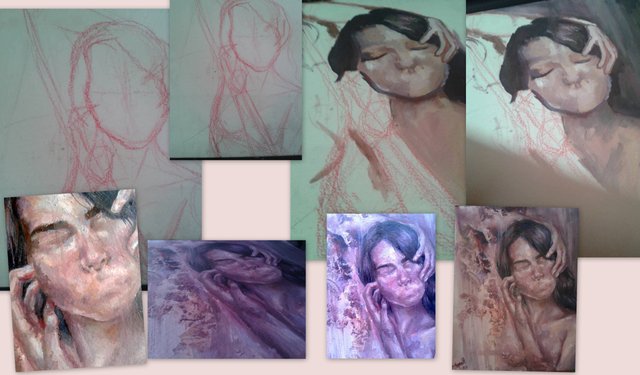 Step 1. Line drawing

Step 2. mark low, medium, and high tones
skin color; red, white lowering the tone with green

Step 3. Generate expressive stains, with a plastic bag over the material.

Step 4. detail the folds of the mouth, and eyes to see shadows (low tones, medium and lights), even when they are not in the composition.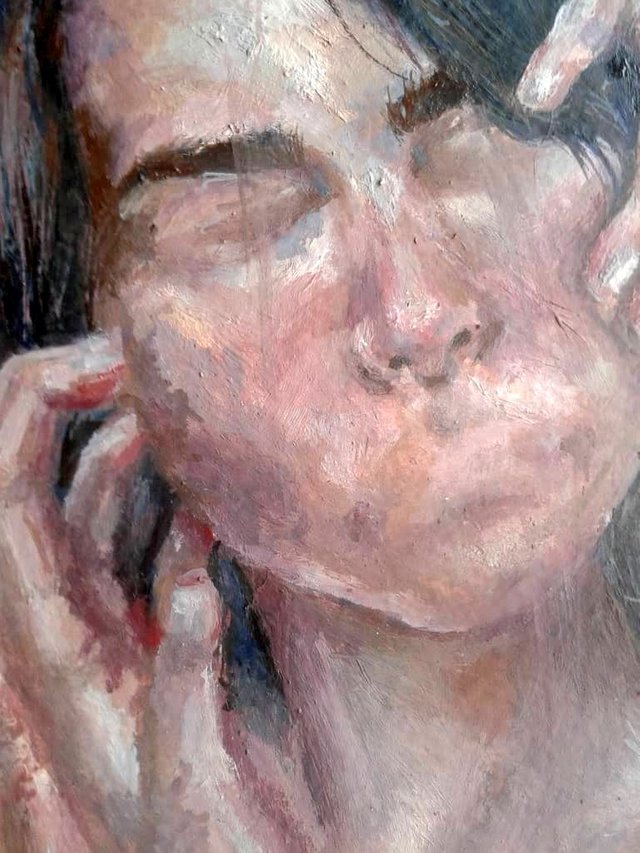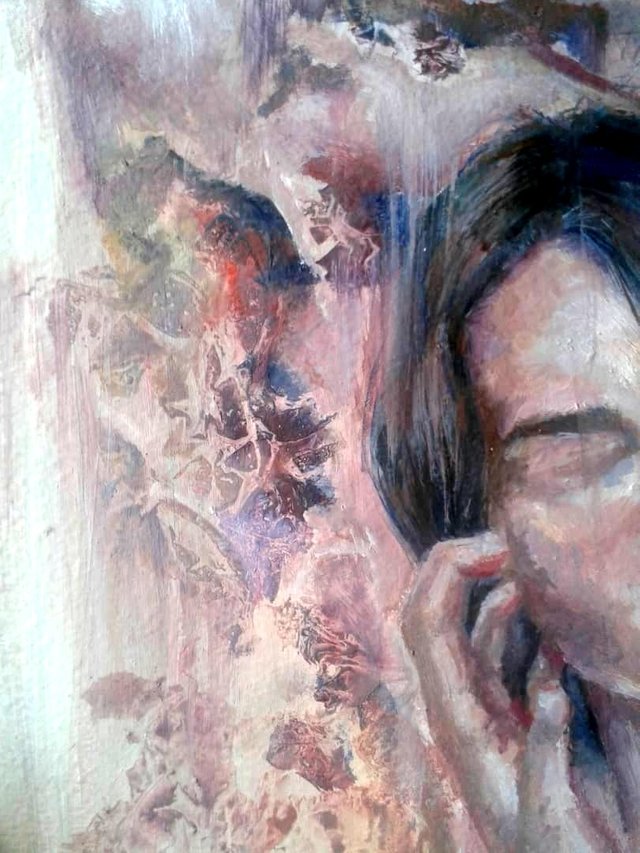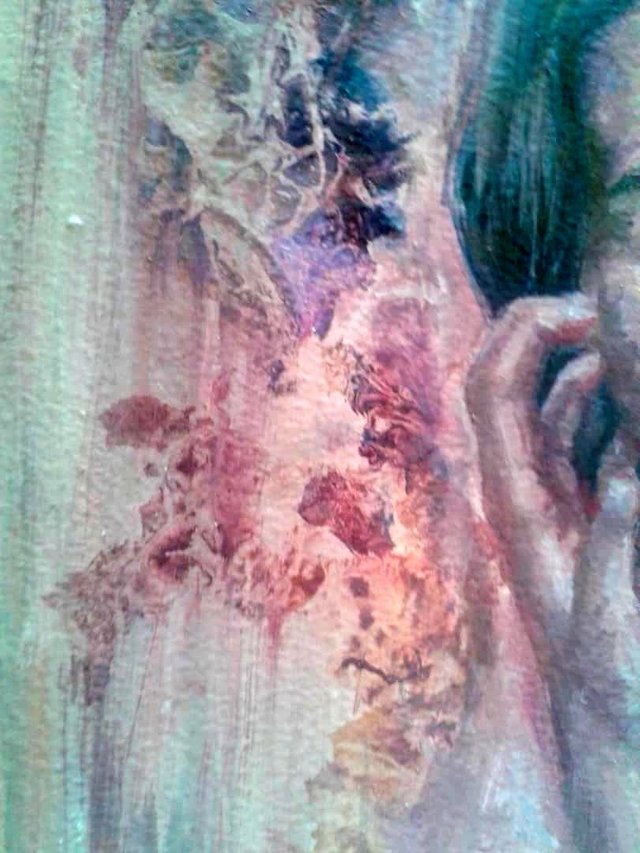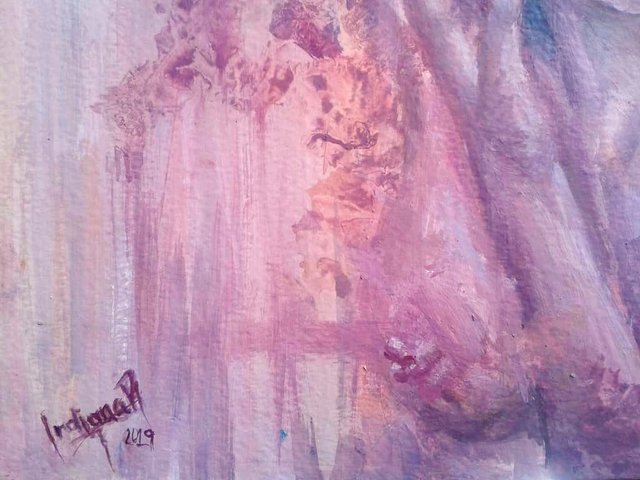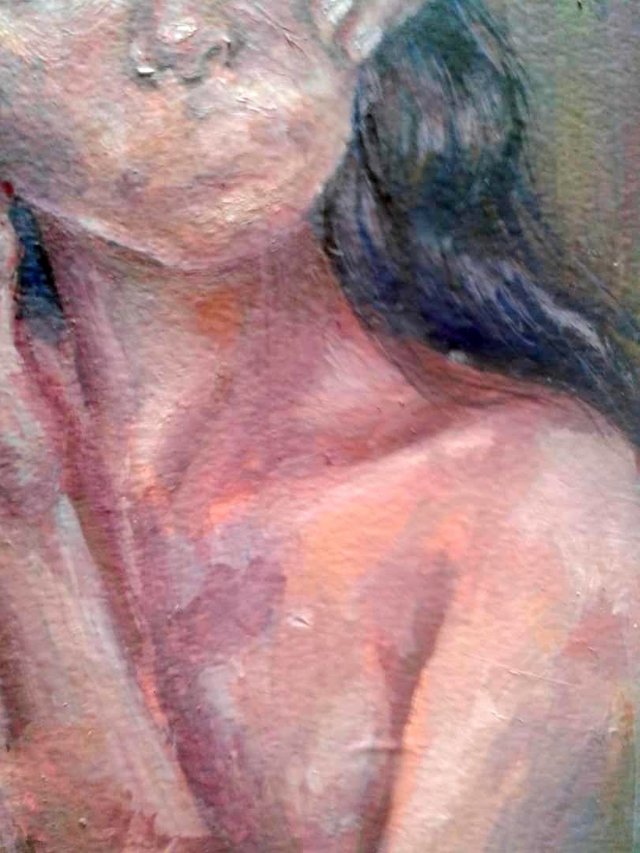 Thanks for the support!
I hope you liked it, it's always a challenge to portray yourself and more to capture the essence of your artistic work. follow my art in ig: @polymorphe.art
This is my entry to the #artexplosion contest thanks to @juliakponsford for the opportunity.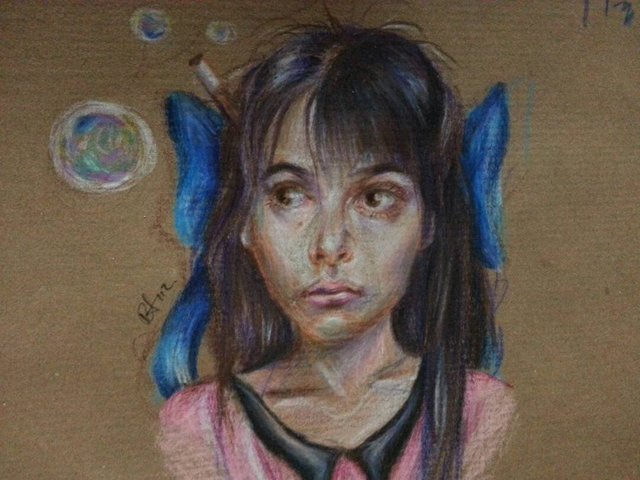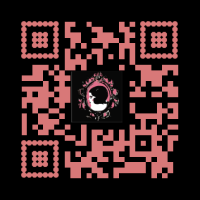 Este obra está bajo una licencia de Creative Commons Reconocimiento 4.0 Internacional.