I don't think my drawing is hideously inappropriate.
It is a bit of a jump from my usual doodles, so just as a precaution to safeguard any sensitive people, I have used the nsfw tag.
It is erotica art week for the Steem-famous Art explosion 💥 Art contest hosted by @juiakpondsford.
It is week 34. Every week she delivers something awesome
I went for an abstract landscape / tree.
Fashioned mostly from from legs, curves, contours, crevasses and also some more specific intimate regions and...well... Tentacles too.
I do like landscape depictions of human form.
I couldn't decide if it was art.
In the right hands this design and approach could be deemed art.
In my hands however, it is possibly just rather strange and hideous. 😣
That is why I opted for the sensitive tag. As a warning.
Click at your own risk.
---
Anyway here it is.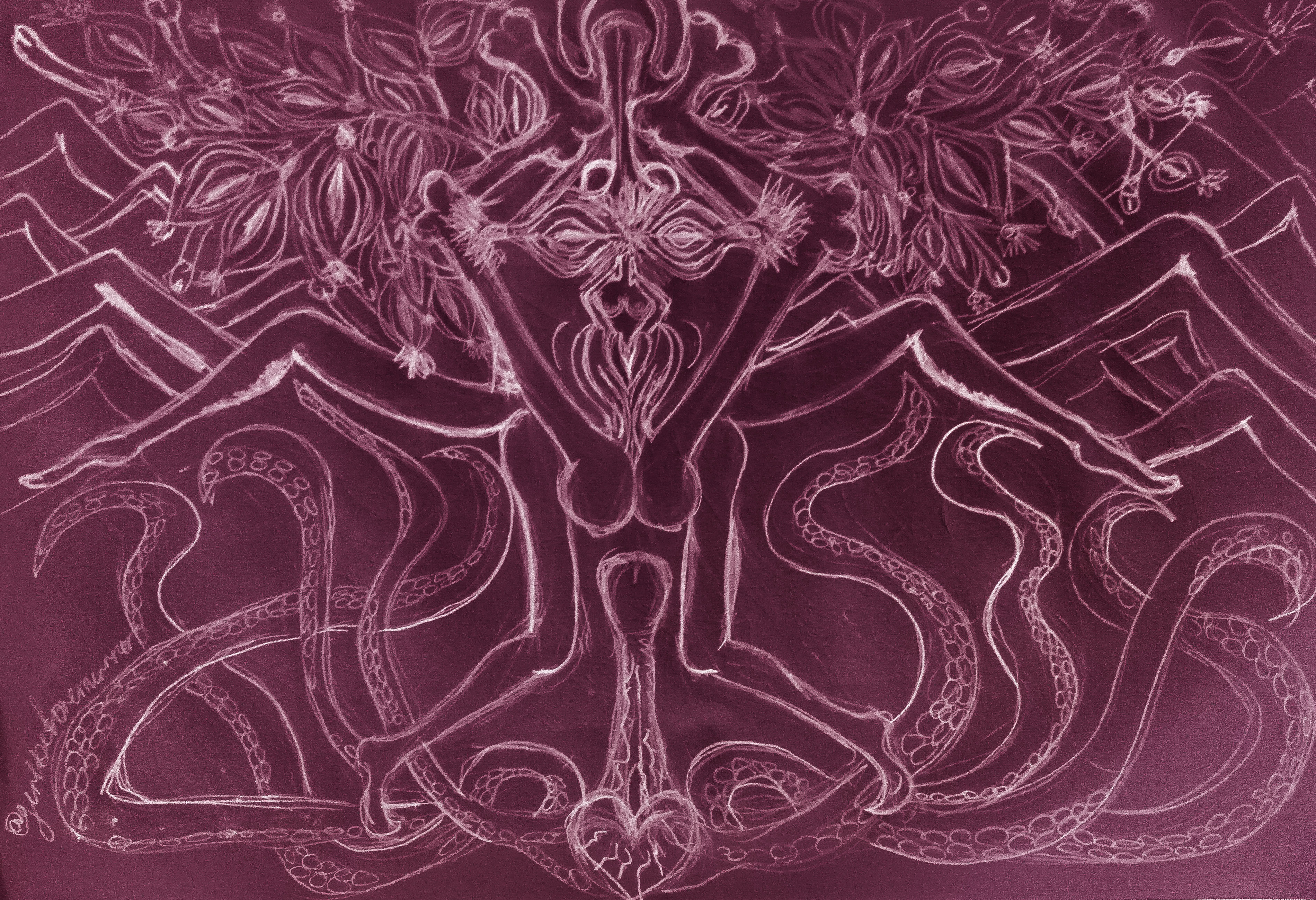 It started as a A3 sketch with pencils.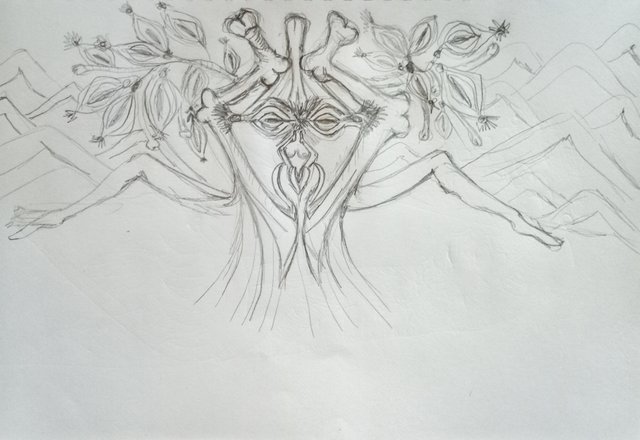 ...and just kept growing from there.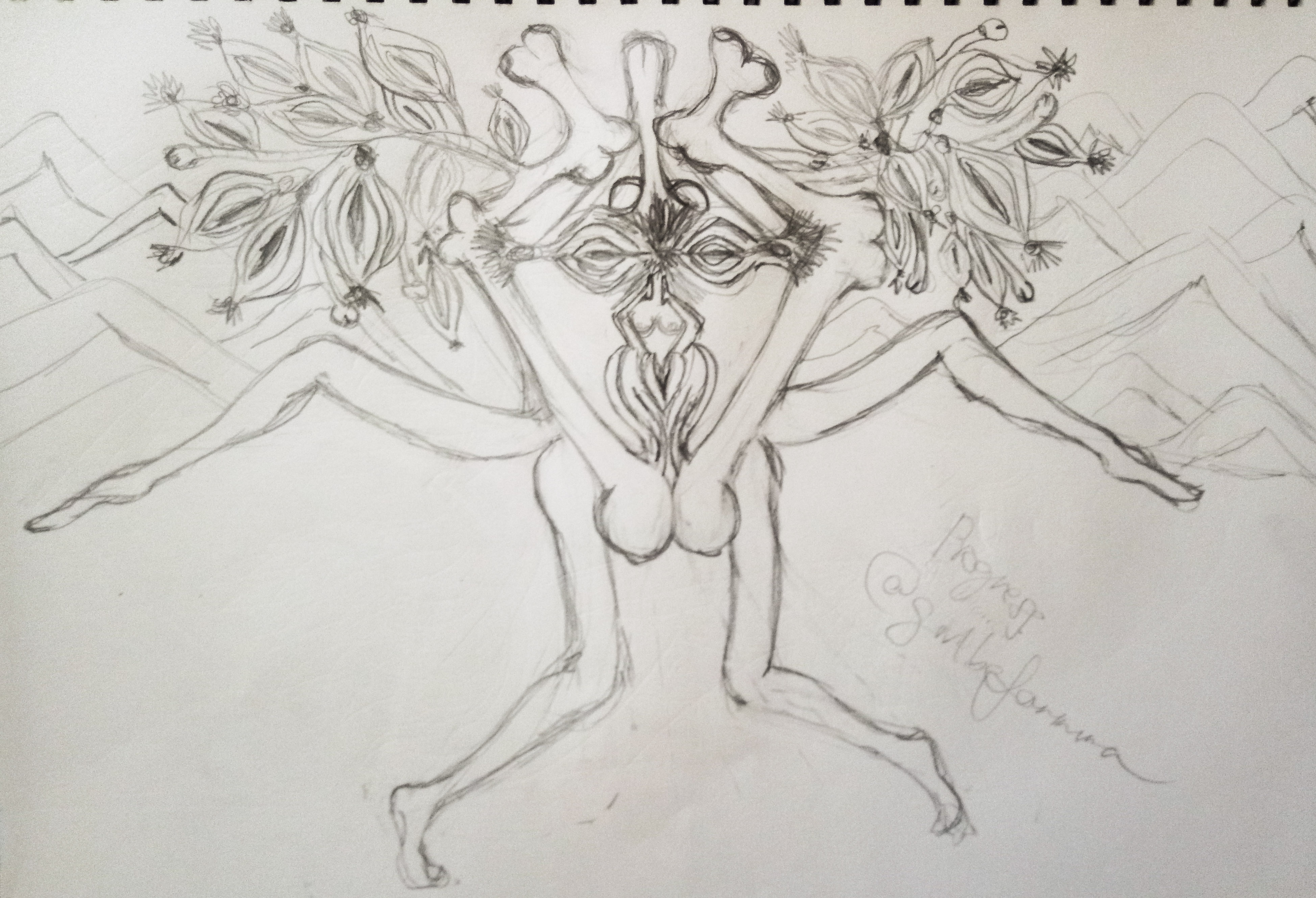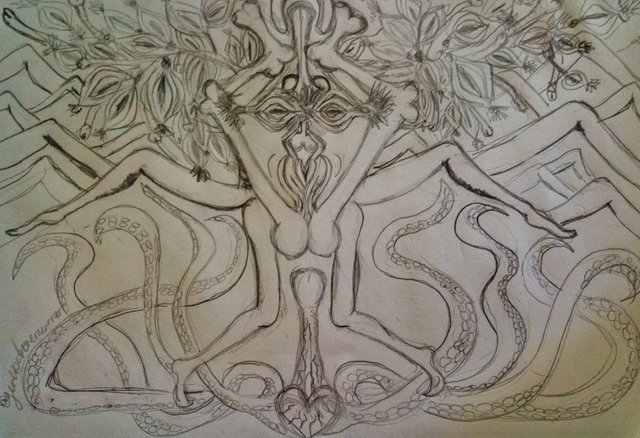 I would have liked to have reworked the idea. I was also planning to use ink and water colour to give it a drippy finish.
Alas, my hands are not behaving this week, so I had a fiddle with someone Photoshop settings.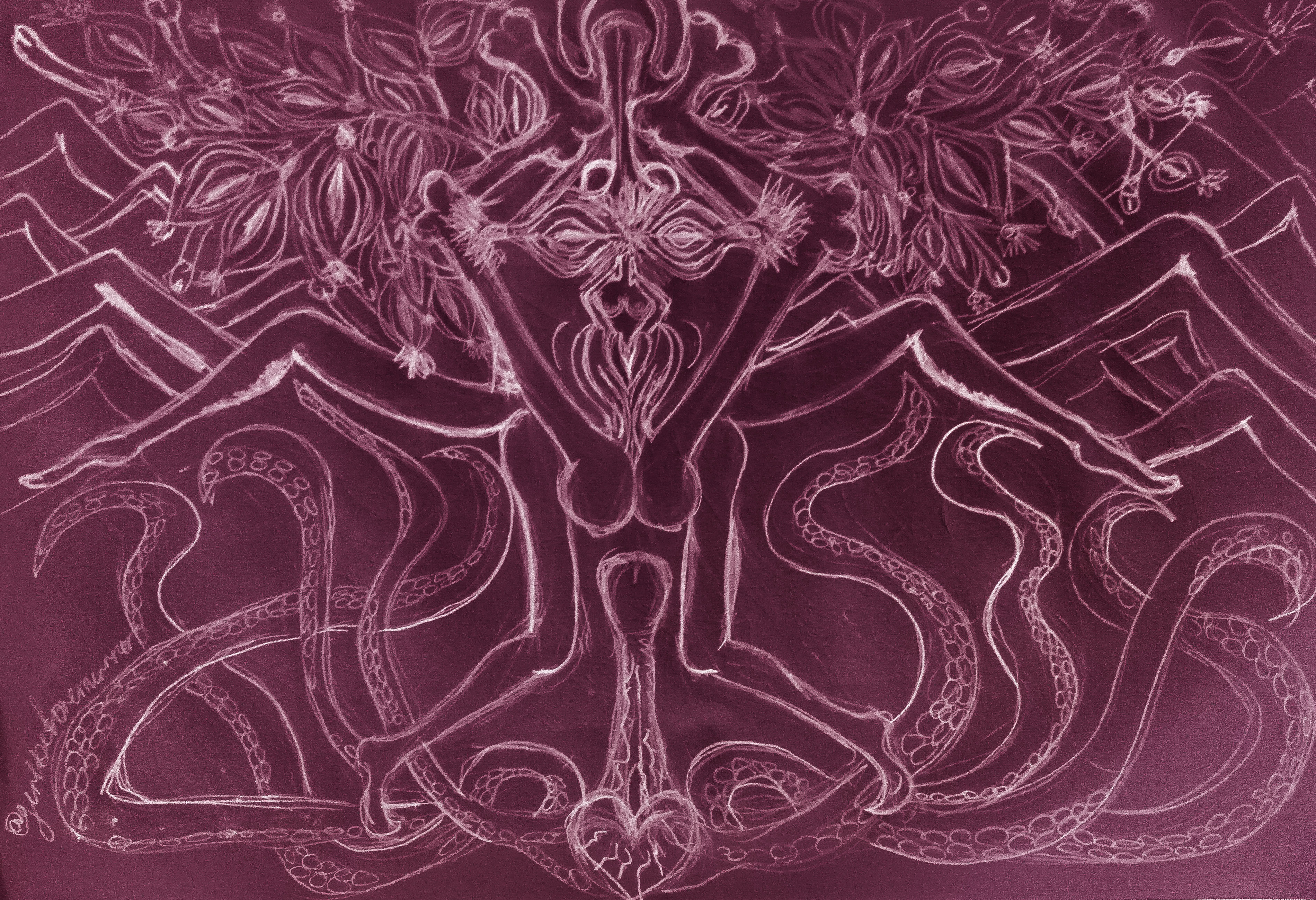 I thought there might be salvation in adding colour.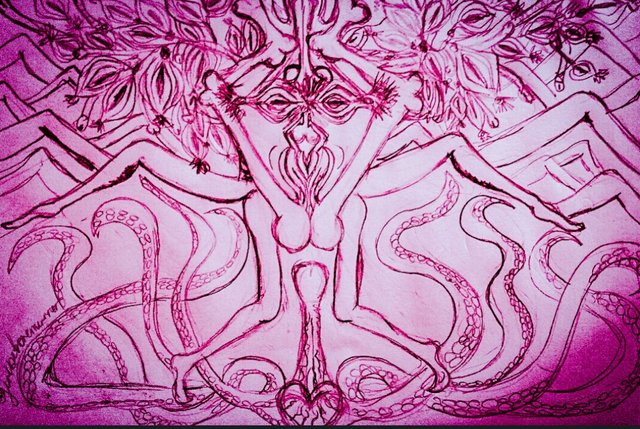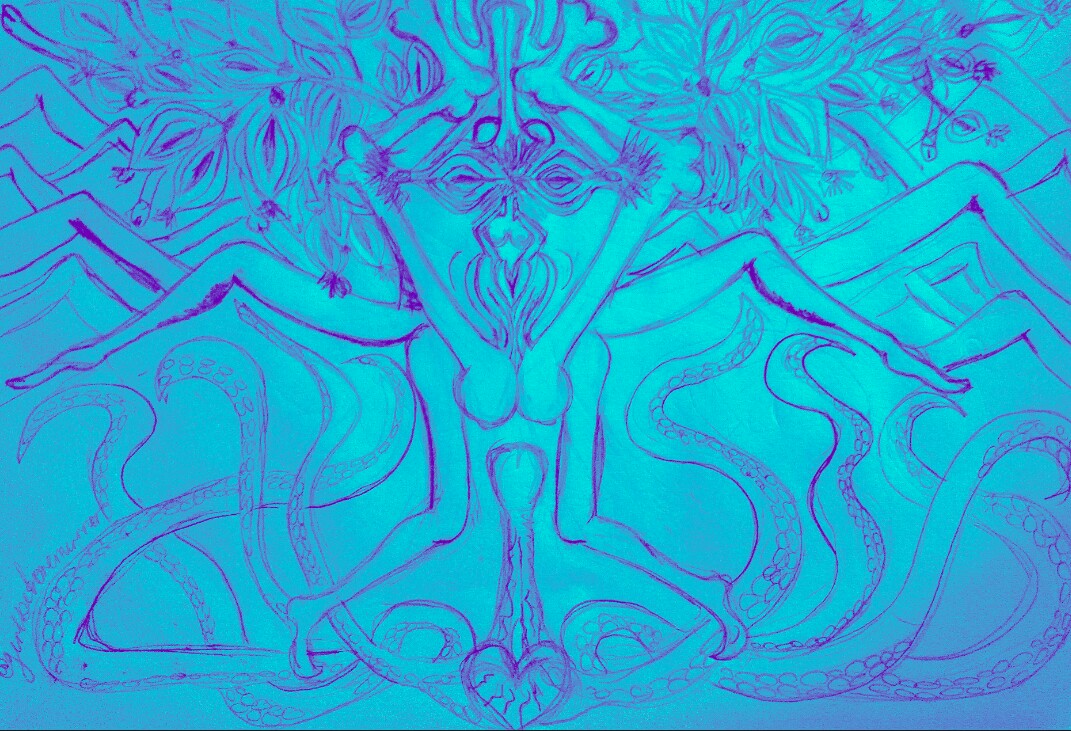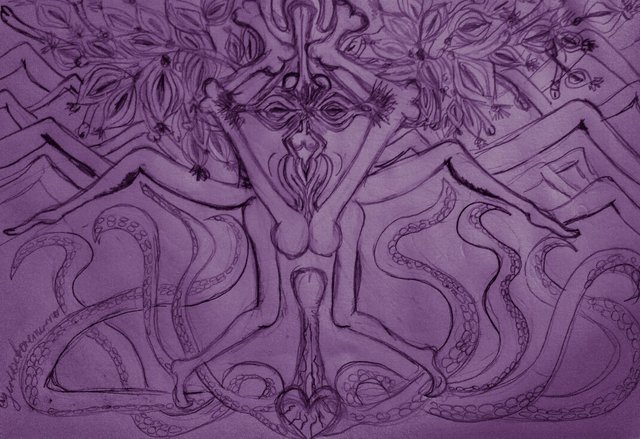 Or maybe I could crop it in some way... ?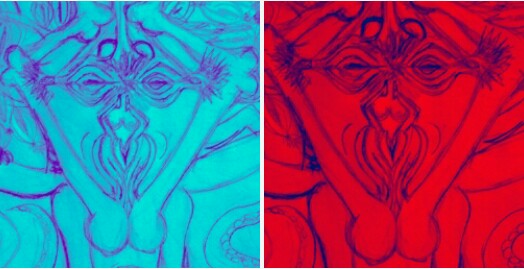 perhaps not like that...
This looks okay! Maybe because it is obscured some what.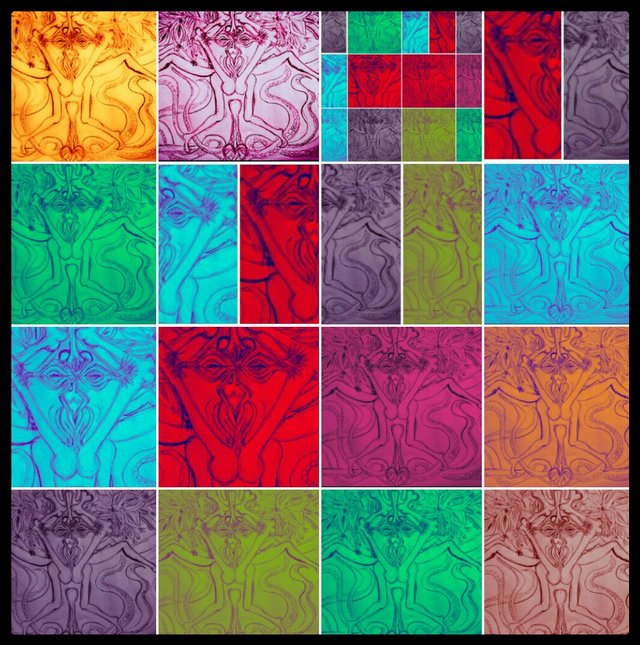 Anyway, I had fun with this
That is the main thing.

---
Thanks steemit.
gb4m