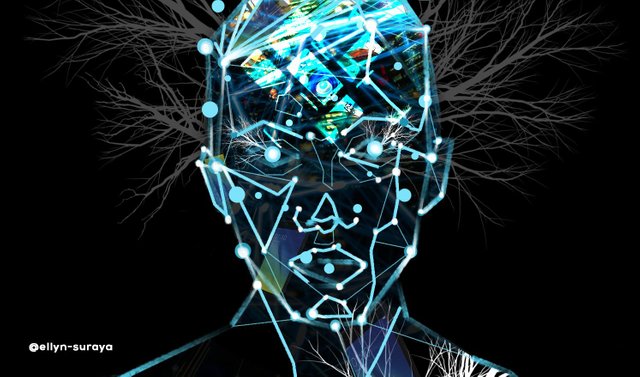 Technology has always had a secret side to it. A dark, hidden side no one really wants to recognize. Instead, they prefer to live in blissful ignorance.
But this side grows stronger and stronger with each passing day, with each click of a button and with each new device created.
It is the technology that drives humanity insane.
For we lack the control of what we create. We don't recognize the negative side to it. People are slowly becoming more glued to the screens of an alternate reality, seeking a world not theirs and never being able to achieve it.
Mother nature is slowly destroyed and we don't bother. We're too busy with what we create that we failed to appreciate what we already have. And thus, nature dies in the hands of boastful monkeys.
PROCESS GIF
The parts I drew were the woman and the dotes, and everything else was edited in using Photoshop!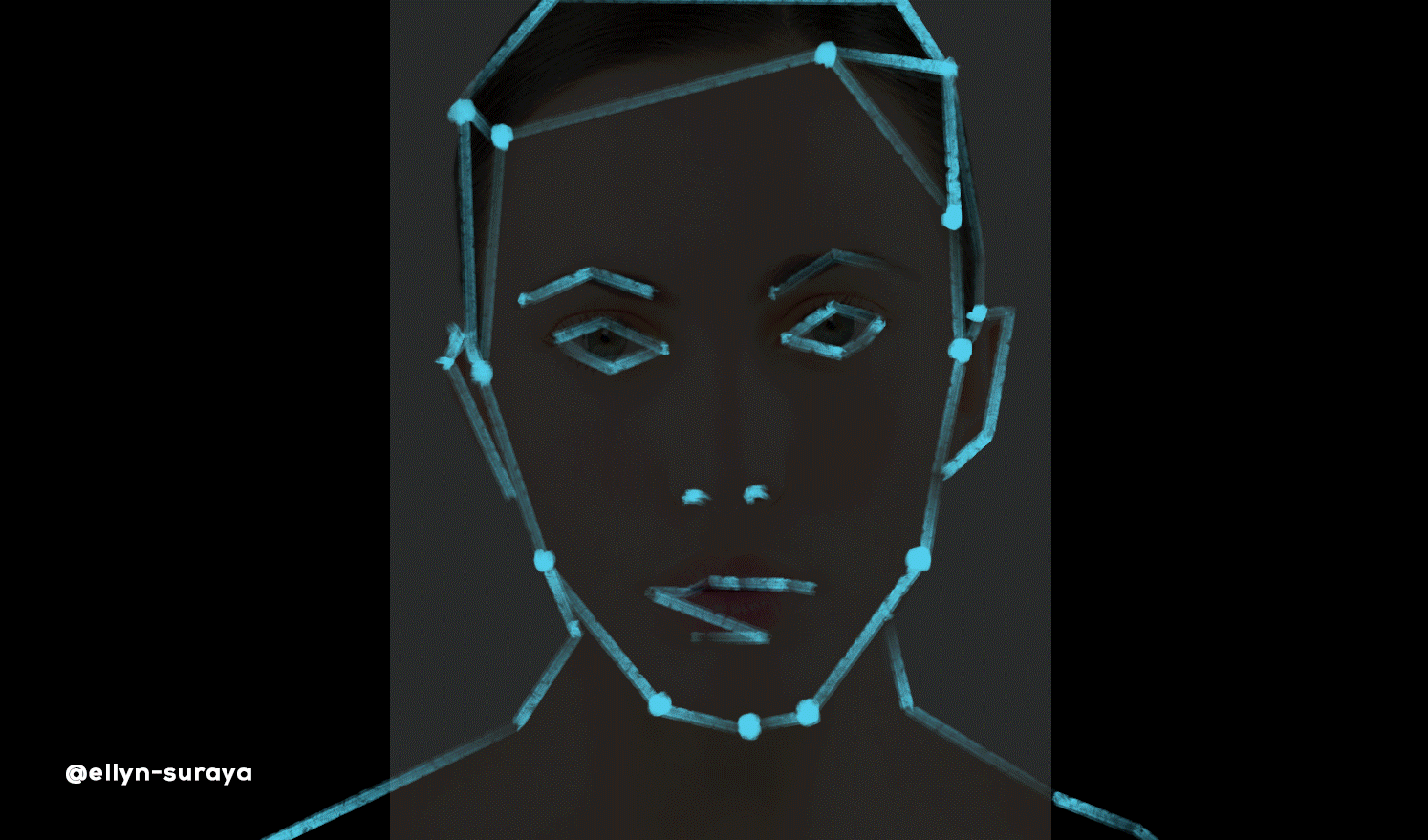 Firstly, I used an image of a women as a representation of 'mother' nature and humans. I traced the lines of her face with sharp lines, no curves to represent technology as a rigid and connecting being. The dots on her face are a bigger portion of that tech, it representing the bigger sources of tech and big figures. Everything is connected.
Looking closer at the details on her face are phones, from her torso leading up to her head, the phones are collected in her brain. A symbol of 'connection'.
Lastly, the 'crazy' hairs and veins are dead trees. They are what we came from and the result of what we done. Nature is a part of us. And nature can become a 'dead' part of us. In which we hold onto once they're all gone and ultimately go insane.
--
Hey there,
This is one of my more negative sounding posts haha! But hey, we all need a little slap in the face sometimes. This is also one of my first times posting an artpiece on steemit. If you can call it that? Haha. I've been wanting to do something fresh on Steemit. I hope you guys like it?
(This contest is held by @juliakponsford, with Technology as this week's subject.)