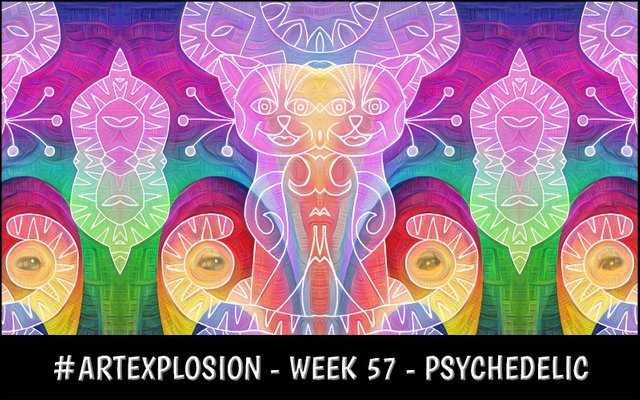 ---
This contest entry combines two of my most favorite things!
CATS AND RAINBOWS!!!
Some of you might recognize the cat...because I drew her last year for another contest and also made her into coloring pages. Today...I decided to remix the original sketch and make something completely new based from it. I started with using the reflection effects 'rotating mirror' and 'kaleidoscope' for some surreal double vision or maybe just some weird merged twins. The background was filled in with stock and it provided the base for some texture and symmetry before masking the cats and adding depth with highlights and shadows. Dodge, multiply and screen were used to bring out the lines and extra layered dimension. The cats are holding eyes...which I thought looked trippy.
---
✨ THE ORIGINAL SKETCH ✨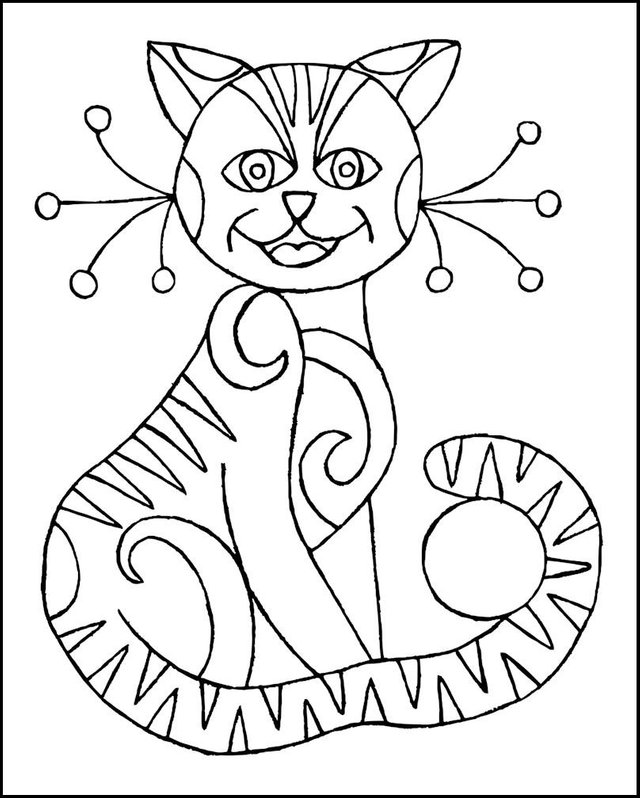 ✨ THE REMIXED SKETCH ✨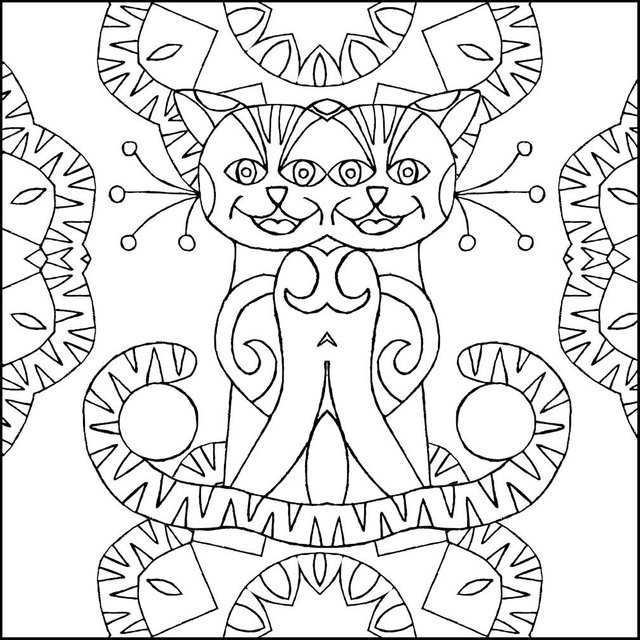 ✨ RAINBOW PAINT LAYER ✨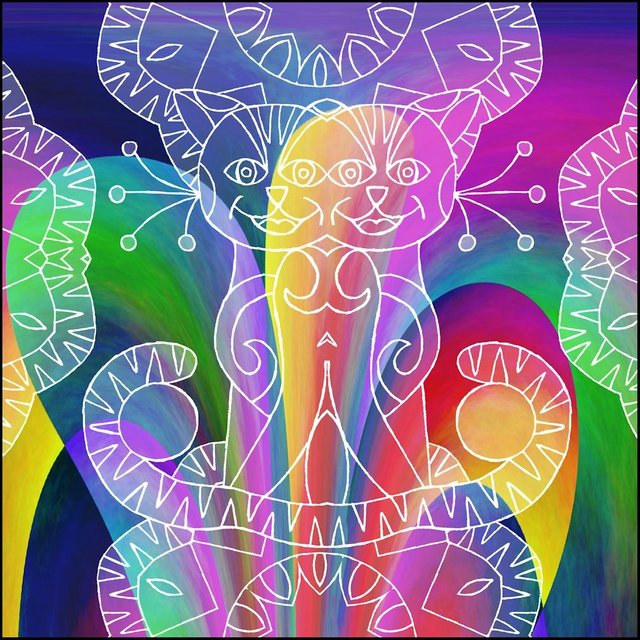 ✨ THE FINISHED WORK ✨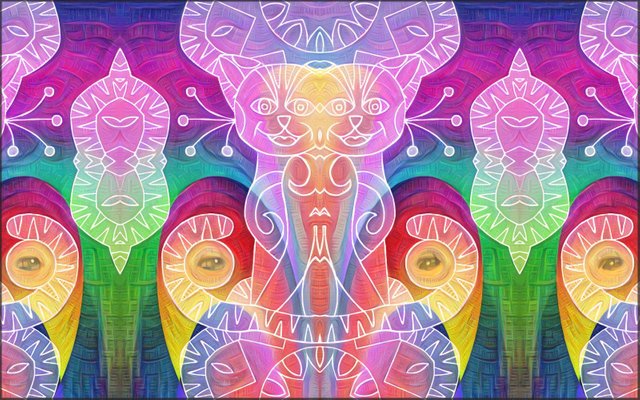 CREATED FOR...ART EXPLOSION WEEK 57: THEME PSYCHEDELICS