My dear steemians! My name is
@artmedina
. What's new?, Speaking of news, this publication is one of them. Following all the parameters of this incredible ART EXPLOSION contest. I want to present my publication this week 57. Sincere greetings to all those involved in this contest to be successful and remain with time. Congratulations to
@juliakponsford
. I wish all the participants success.
MADELINE AND ITS ENCHANTING MARINE JEWELERY.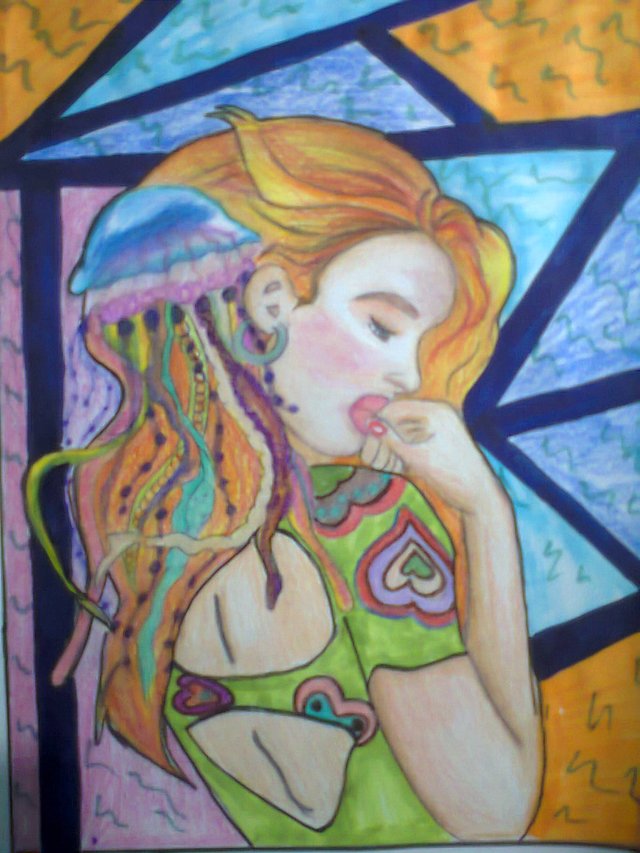 The majesty of the jellyfish. Which in my opinion are like cute aliens in the depths of the sea, their colors and the lights that radiate their splendor, the variety that exists of them. They make us experience a simply great trip !! If we incorporate it together with the beauty made femeneidad. IT BECOMES A PSYCHEDELIC DELETE. It is impossible to ignore and observe!
¿Do you agree with me? or ¿what perspectipa can you generate on the subject?

I wanted to experience a little, with varying colors, which in my opinion fit very well. The materials that were necessary to make it: graphite and colored pencils, ballpoint pen, markers, a sheet of paper.

I PRESENT THE PROCESS!
STEP NUMBER 1: LAYOUT OF THE LINES.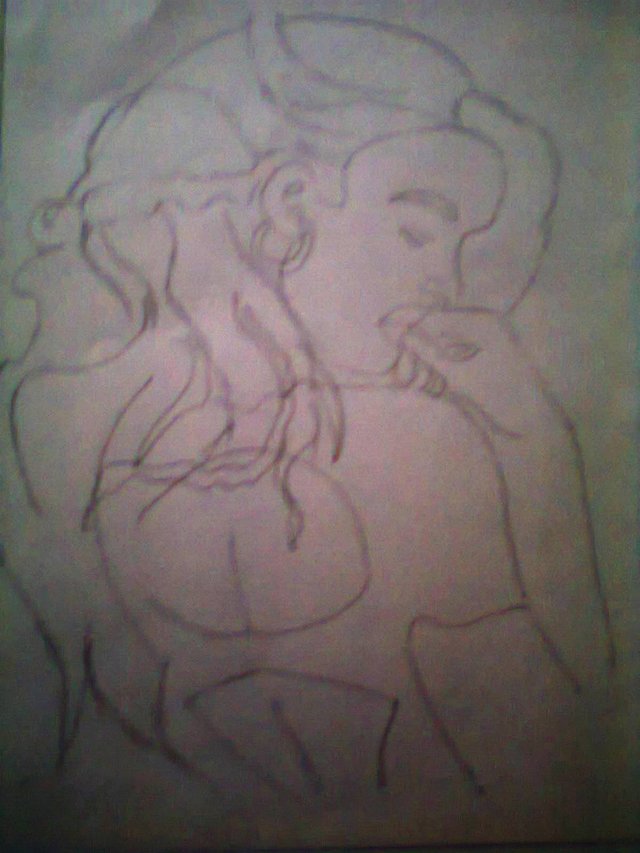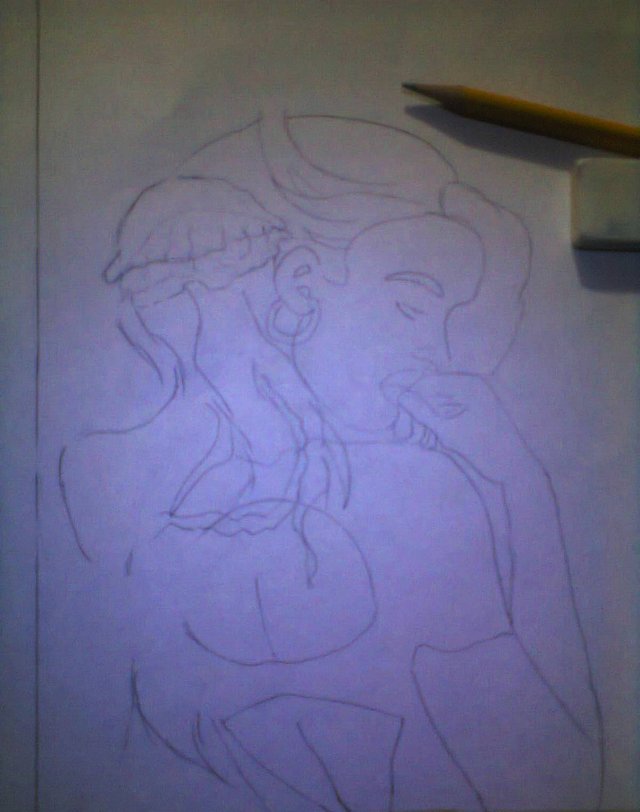 STEP NUMBER 2: FILLING WITH COLOR PENCILS