As I mentioned from my Introduction Post:
https://steemit.com/introduceyourself/@themodernwitch/introduce-yourself-the-modern-witch-art-contests-cute-animals-life-hacks-tarot-modern-magic-travel-nature-and-being-your-best
...I am hosting an art contest!
It comes from a big list of art prompts that are generally one word/phrase.
This week's prompt is LOVE.
The WINNER gets all of the accumulated steem dollars on this post.
HERE'S HOW TO ENTER:
Upvote this post & Resteem it
Post your art in the comments below before Sunday (by the end of the week)
Vote for your favorite artist's picture in the comments w/ an UPVOTE on Sunday!
If you want you can write a description about your picture in the comments to help us understand your art and what it means to you. These prompts tend to be vague 😛
If you post this art on your own page, remember to use the hashtag #ArtContest2018
Follow my page to enter more contests! 💛
I am not entering myself into the contest but this is my drawing for this week's prompt for the word "LOVE".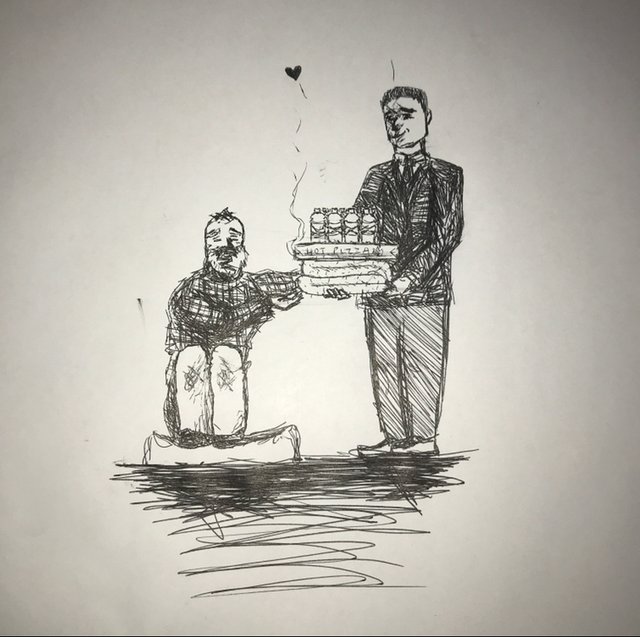 To me, the purest form of love is loving without expecting anything in return. I drew a picture of a rich man giving a blanket, fresh pizza and water to a homeless man. The homeless man can give this guy nothing. That's why this is love! It is pure kindness.
Good luck! 🍀