First Things First
Thank you for believing in me
@beautifulbullies
to deliver this specially requested signature to you. I usually have these sort of
'eureka'
moments when I get an idea and would just blurt it out whenever, wherever and funnily enough,
@beautifulbullies
was so attached to the idea she made a fundraising post to raise
10 STEEM
for this custom design signature. About a week later, this was the result of that
eureka
moment.
I thought I'll share what was going on in my mind as I create designs like these. Why do I bounce the animations? Why a purple background? so on so forth... This post would explain it all.
---

The Idea
When it comes to personal designs like this, I would always want to incorporate the things the user loves on it or something that truly shows who they are as a person. In this case, clearly from her name, she loves her bullies and I thought it would be quite funny and comedic if these little bullies can bounce on and off her screen as her signature. Showing their playful and lovable nature to end her post.


excerpy from one of @beautifulbullies post
From this, you can tell she REALLY loves her bullies. :P
I've decided to make the animation about 8 seconds long, something short and sweet to highlight her bullies and of course her Steemit ID. I separated the animations into 3 scenes. One with them bouncing in playfully when their master(@beautifulbullies) calls them. Them approaching the master and giving that sly/mischevious peep, and them running away to go play or fetch a bone that the master threw. So this whole short clip of an animation has some sort of story behind it as well.
---
Layout

I asked @beautifulbullies what her favourite colour was, she said it was purple to pink. I wanted to use it for the background of her home in this animation. This background was simple enough, I just used shapes to create them and they don't need to be animated. The animation part would be focused on the bullies as they bounce in.
---
Key Elements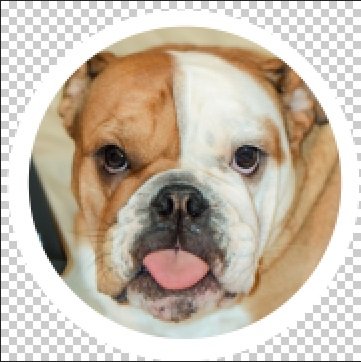 Fiddy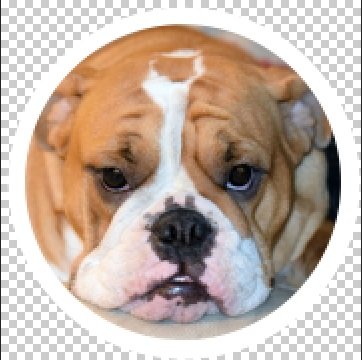 Ellie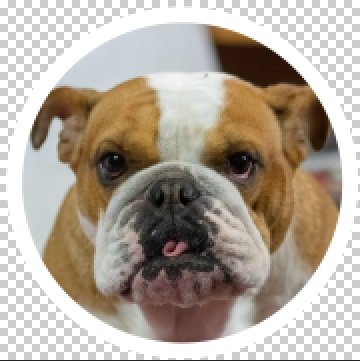 Bella
I always think that the round shapes gives a more welcoming, joyful meaning to objects. That is why when you watch any Pixar or Disney movies, the angry, grumpy ones always are the rigid shapes. Mostly comprising of squares, rectangles, and triangles. Round shapes, however is the exact opposite, it sends a playful vibe across the room and that is why I cropped all her precious bullies and made them like a ball. Also, ball bounces so....
When the elements are done and created, it is now time to start animating.
---
Animation - Scene 1

Scene 1 is where the master calls the bullies from afar and because these three dogs lives together, most of the time they all run to you regardless whether one of them is being called or not. So here, I added the basic principles of squash and stretch and the timing used for bouncing balls. I didn't want to exaggerate the squash and stretch to a point u can't clearly make out the images.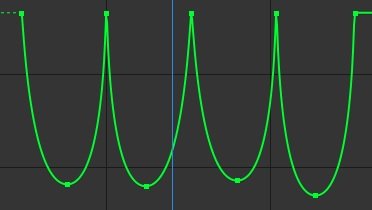 bouncing graph
---
Animation - Scene 2

@beautifulbullies particularly like this scene because the peeping is cute. You know how sometimes dogs just peeps to check on what the master is doing? Simple popping up animation and I'm sure you realized that the bullies are much larger now because they've come forward to the front towards you. Eventhough these are 2d animations and space, this basically breaks that illusion for awhile.
---
Animation - Scene 3

After throwing a toy/bone, the bullies rushes to chase it or maybe they just runs away to continue whatever dogs do to have fun. Fiddy, the mischevious one in nature obviously took a different approach running away by rolling. I wanted to show this character on Fiddy so instead of following the 'crowd' here, Fiddy decides to get rollin'..
---
Animation - Text

I animated the text to bounce in as well seeing that everything else is bouncing on the GIF. This was the final touch for the signature.
---
Final

Wualah!! I'm finally done and this is the compilation of all the layers behind this happy siggy. I hope I didn't bore you but I do put in a lot of thought into creating designs for Steemians here. I always believe a design can brighten up your post or ruin it. At least now I know @beautifulbullies can end her post with pride!
Oh and not forgetting, if anyone of you would like to get your own Professional Steemit Signatures do check out the link below :

Thank You
If you like what I do, check out my other posts on meetups, animation, and designs.
Get your Personalized Steemit Profile Banner,Logos & GIFs
DM me on discord : zord189#7776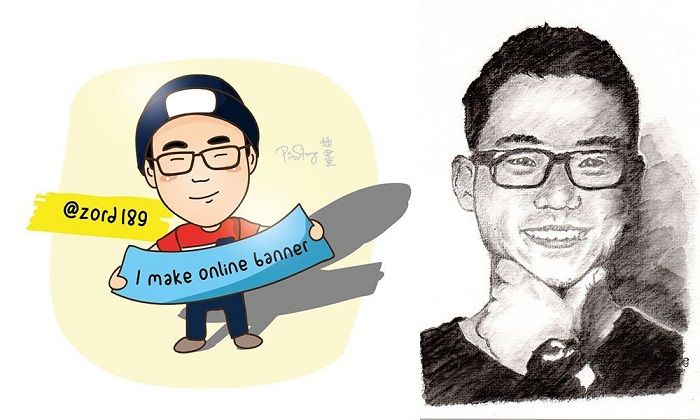 Credits to @pinstory & @coloringiship for this lovely photo of me.
---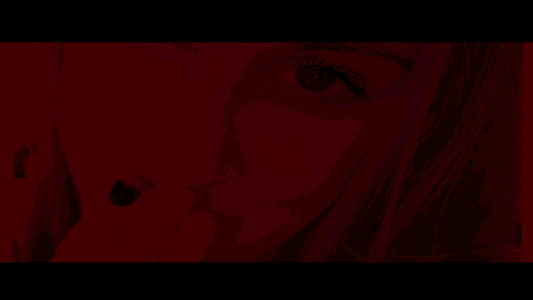 Animated Banner Created By @zord189
---
---
Posted from my blog with SteemPress : http://zord189.vornix.blog/2018/12/01/design-an-animated-signature-for-beautifulbullies/
---