Create your Thumbnail/Banners like a PRO! (Easy Tutorial)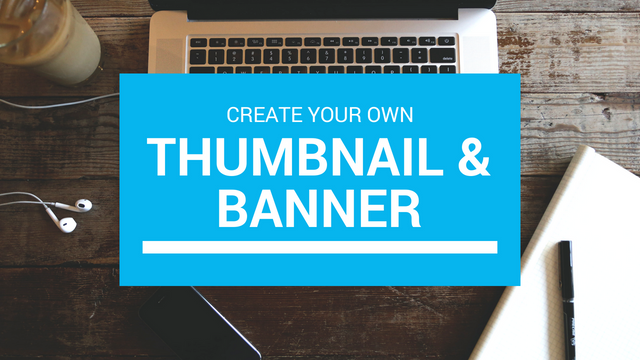 Sometimes we always think that if we don't know how to design or how to use that software, we can never design. First of all, let me tell you, everyone can NOW design a decent to professional looking thumbnail/banner for your post. All you need is the right tools because technology and internet being so advance these days, you can basically get almost anything you want from the internet.
---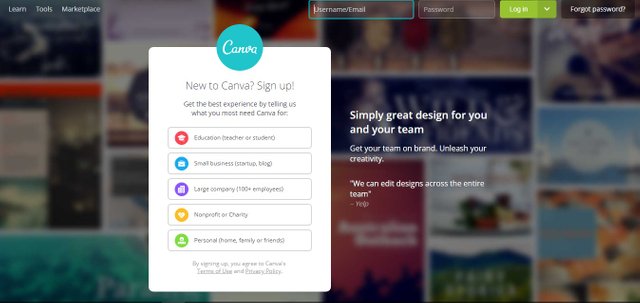 This AWESOME 'browser design tool' will allow you to create an amazing thumbnail/banner in just minutes. And before I continue, just gotta put it out there, I'm not in any way affiliated to Canva.com. I just think that many Steemians should know that even if they're not designers, they can create a decent looking banner without hiring a designer. Best thing about this site is, it is also available on mobile and is VERY easy to use on the go!
I will try to give you an outline and an example of how you can use canva.com to create your design in less than 10 minutes.

Start Designing!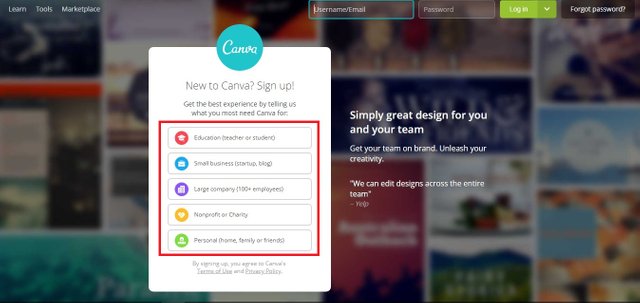 First of all, you would have to create an account. It's free to create an account but you'll have options to upgrade it to premium later but it's not compulsory. You get several categories here to select 'what you're creating these designs for'. This is so that canva.com can give you the best User experience. For me, I went ahead and selected Personal use which brings me to the following page.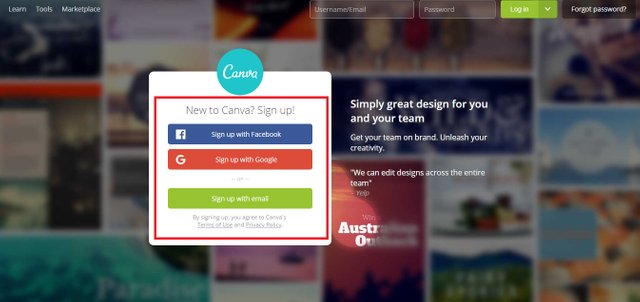 Creating an account will also allow you to store your designs in their system so you don't have to be afraid to lose them. I selected 'sign up with facebook' because I dread filling in all of my information but you can create a standalone account if you want to.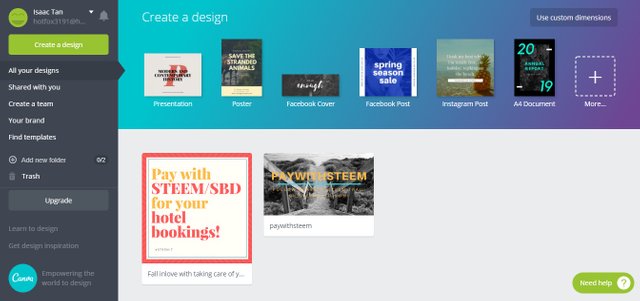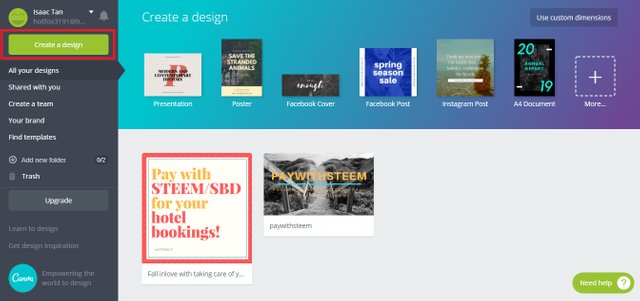 And in a matter of seconds upon creating your account, you will be directed to this simplistic page. Don't worry! You're almost ready to start designing. All you have to do now is click 'Create a design'.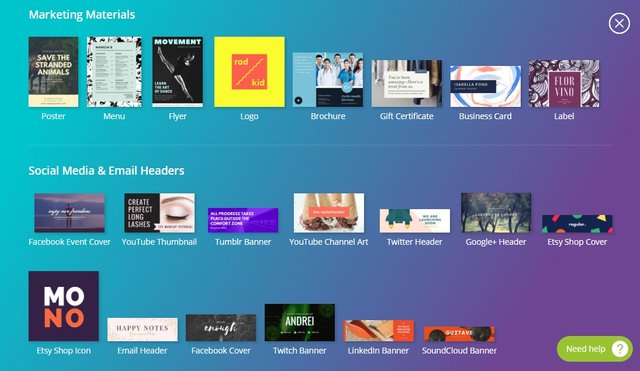 Once you click 'Create a design', a page will expand and you can select tons and tons of templates. It will basically cover all your needs. Just choose the template you want and feel suited for your design. If you want to create a poster, click the 'poster' template. If you want a thumbnail, you can use the 'youtube thumbnail' template which will work just the same.
For now, I will be showing you how to design using the 'youtube thumbnail' template.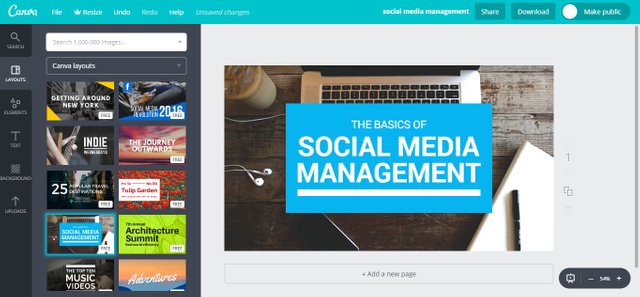 Once you click the template that you want, a new tab will pop up in your browser. This will be your design site. From the template you selected, you will be given tons of varieties of thumbnail cover designs. Pick one that suits the 'feel' of your thumbnail. I went ahead and selected this simple design to edit.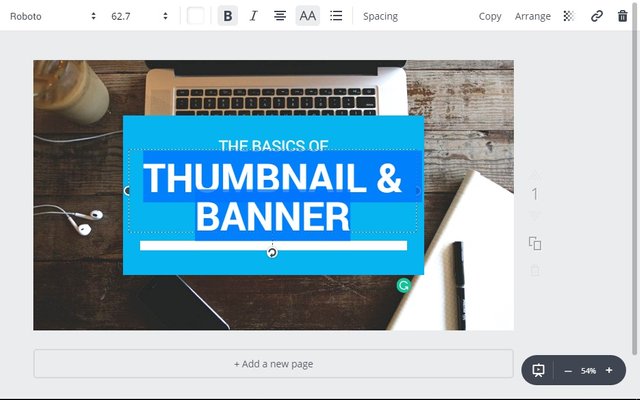 Remember the thumbnail for this post? Yea, I did it under 3 minutes on canva.com. Because it's SO SIMPLE!!! Just double click the text that you want to edit and change it. ITS THAT SIMPLE!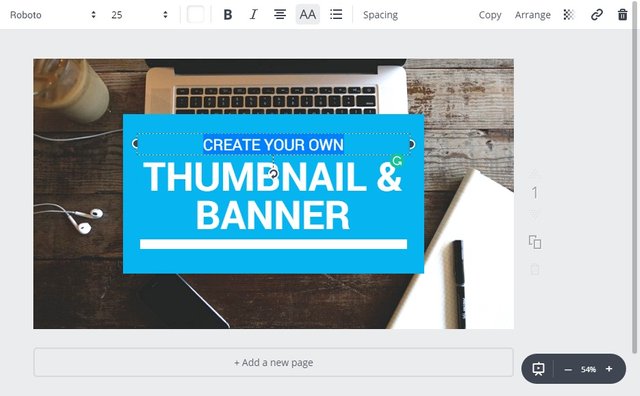 Edited the top header. Remember, you can use what the design template have already given you but if you want to customized it more, you can. Which I will show you later.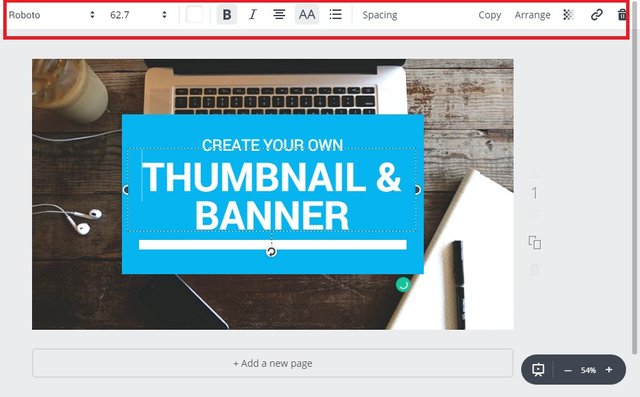 Clicking the text edit will also bring up these customizable bar where you can change your font type, size, colour and many more.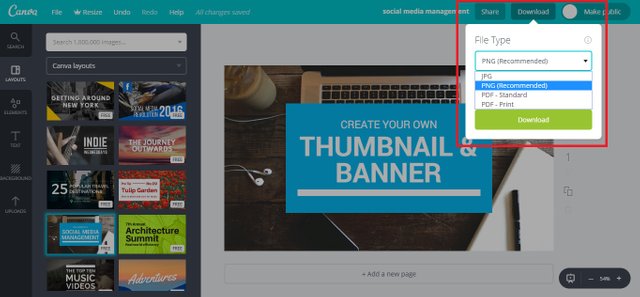 And when you're satisfied, just clicked the download button on the top right hand corner. In the download section, you can select what format you would want your design to be output into. I would recommend PNG as it retains the quality and has transparent if your design has any.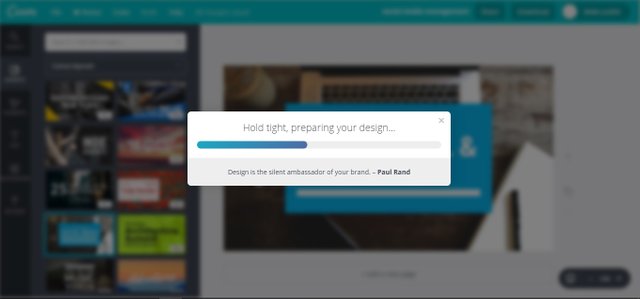 bbzzzttt bzzzttttt... creating and loading your design. And of course... you can read some quotes about design while you're waiting for the design to be prep.
Design is the silent ambassador of your brand - Paul Rand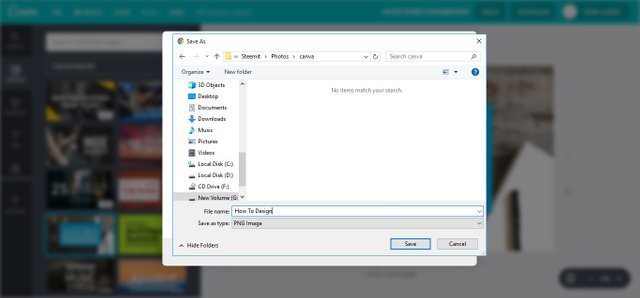 This familiar windows will pop up and just save it to whichever folder you want! And you're done!
---
Final Output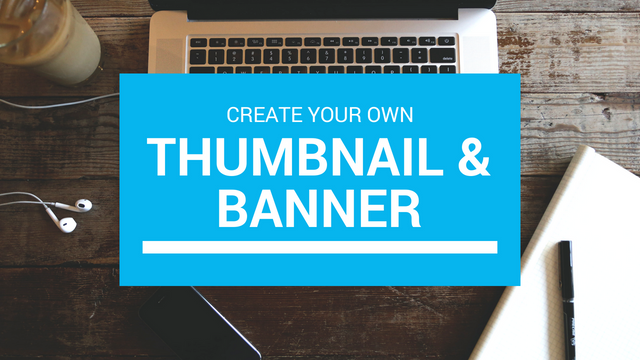 Pretty simple ey? That's cause it is! It is so easy to create a decent looking design for your post and this will not only make your post look more of quality, but looking more professional and this is just a simple design. You would have a range of other templates and layouts to choose from.
You can even customized and add your own style to it. But be warn! The designs given are already good, editing it too much will probably just ruin it.
---
Customize your Design
Elements Tab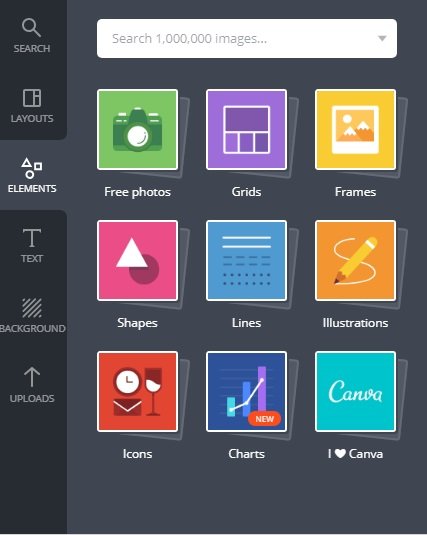 You can definitely add all sorts of elements from the element tab. Just drag and drop onto your design. You can scale and position it anywhere you want it to be.

Text Tab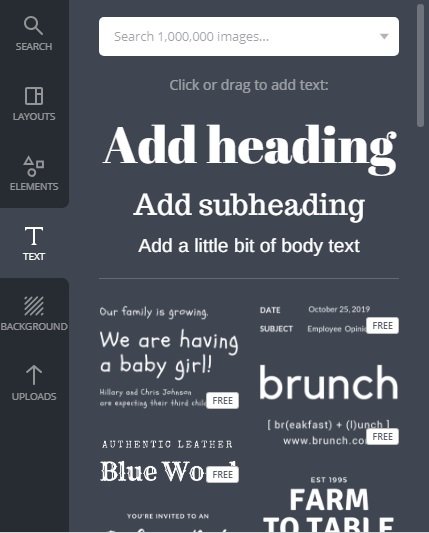 And if you want more styles of headings and more text on your design, drag and drop these onto your design.

Background Tab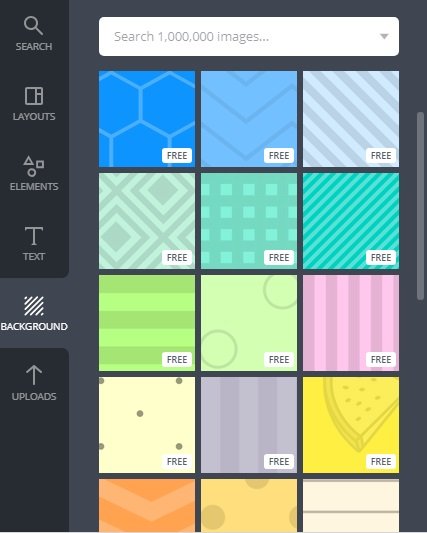 You can also change your background if you think the ones given are not working. Just make sure you know a little bit of design when you do so. Picking the wrong background may cost you a nice design.

Uploads Tab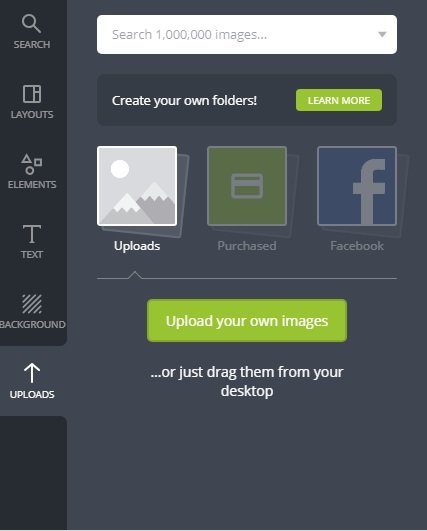 What if I need to add my personal logo or my sponsor's logo? Fear not! You can upload your image and like the usual...drag and drop it onto your design.

Search Bar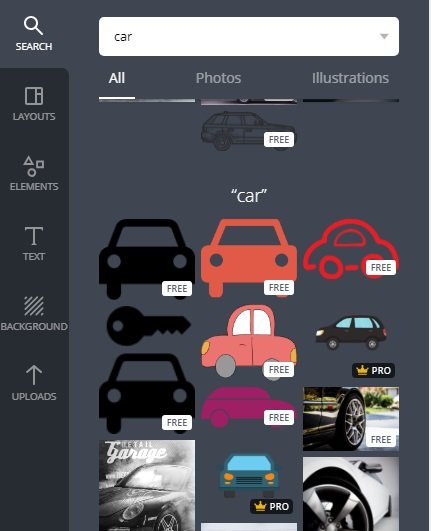 The search bar above have also proven itself quite useful if you're searching for a specific art/illustration.
---
I want more out of canva.com
Even though canva.com is free to use and have provided tons of free templates and design to choose from, you can still opt to upgrade your account to a premium account which of course allow you access to many more collections. I personally just need a simple & nice design so the free account gets the job done, however, if you have benefitted from canva.com, you can go for the premium account.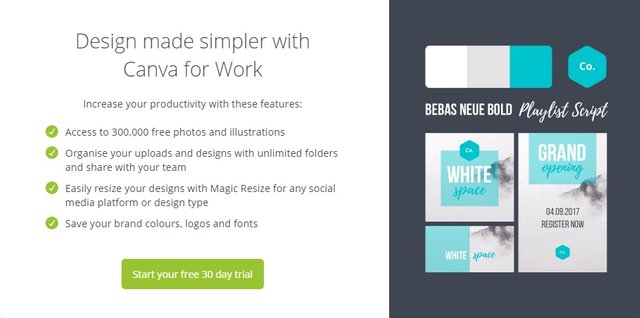 I hope that you've found this design tool useful! So what are you waiting for? Start getting that blog of yours looking good!
PS : This post have been posted before on my Steemit profile but I think it's essential to share its benefits again to new and old followers.
Thank You
If you like what I do, check out my other posts on meetups, animation, and designs.
Get your Personalized Steemit Profile Signatures
DM me on discord : zord189#7776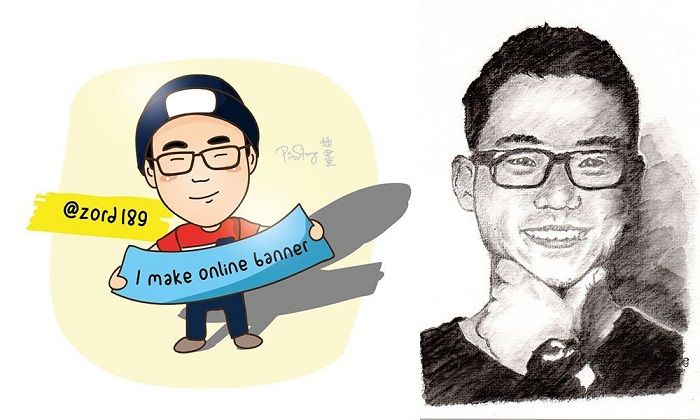 Credits to @pinstory & @coloringiship for this lovely photo of me.
---

Animated Banner Created By @zord189
---
---
Posted from my blog with SteemPress : http://zord189.vornix.blog/2019/04/23/create-your-thumbnail-banners-like-a-pro-easy-tutorial/
---