Hey Steemians! As promised, I'm going to be sharing my wacky art work on Steemit. ENJOY! In this blog post, I'll be sharing the process of how I created my favorite artwork "Triple Date."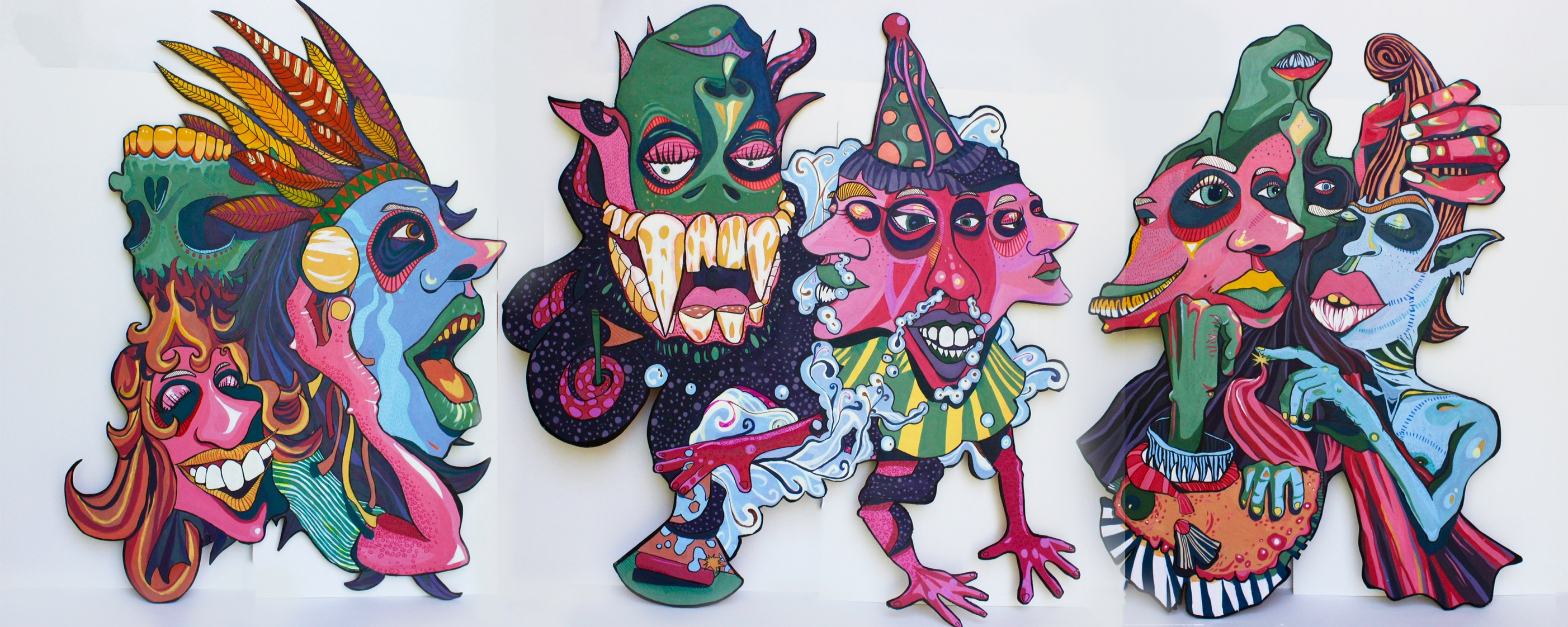 Okay, so... where do I even begin!?! Step one- go to Lowes and buy a giant piece of luan... AND THEN WHAT? Ugh....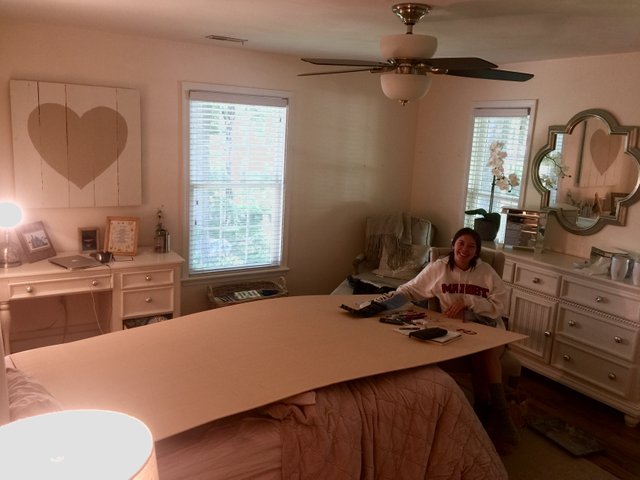 So I thought and I thought and I thought. And I didn't know what to do with this MASSIVE piece of wood. I usually would have a plan, but not this time. Eventually after contemplating of what to paint, I drew a little sketch in the upper left hand corner of my piece of luan. This picture below was my little doodle: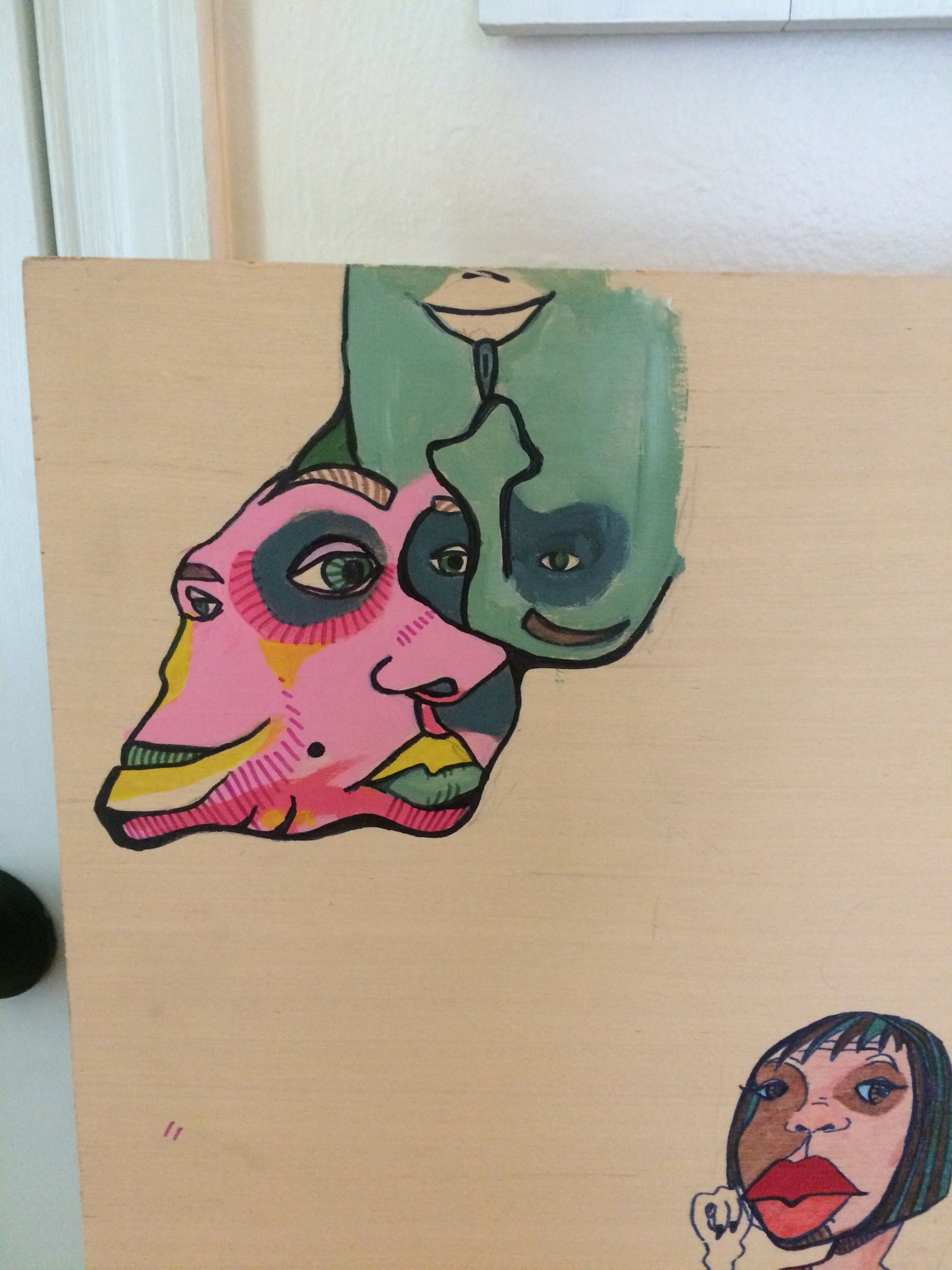 And just like that, fireworks started exploding in my mind. I HAD AN IDEA! I then painted a bigger version of this doodle on my piece of luan.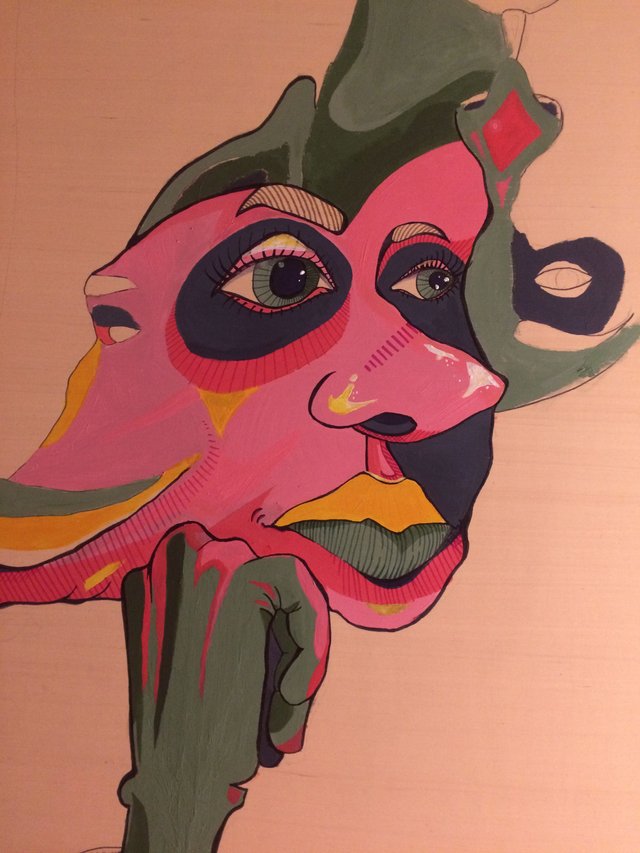 Soon enough this undeveloped painting turned into this: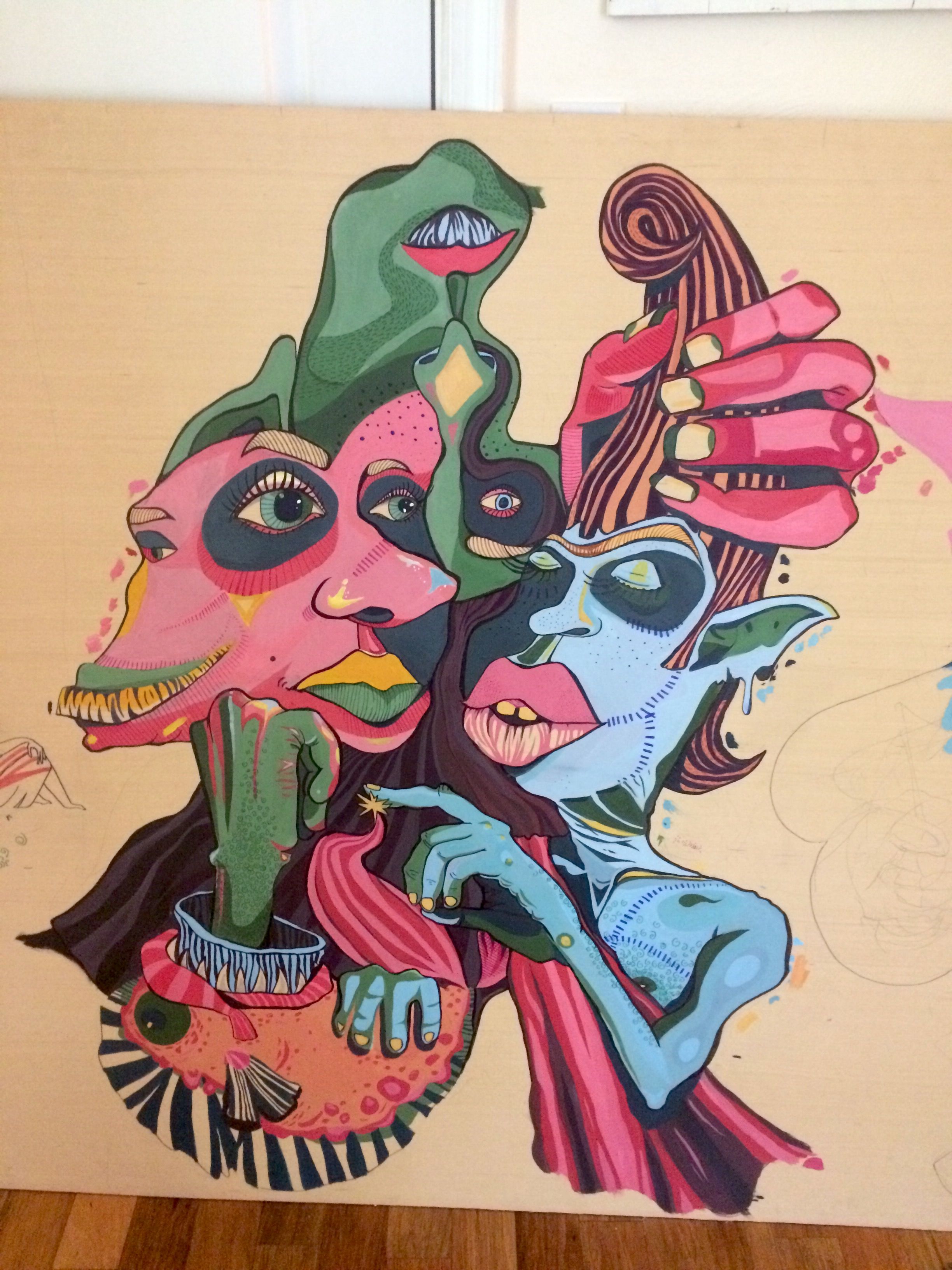 I was proud! But... I thought my little psychedelic creation could use a friend: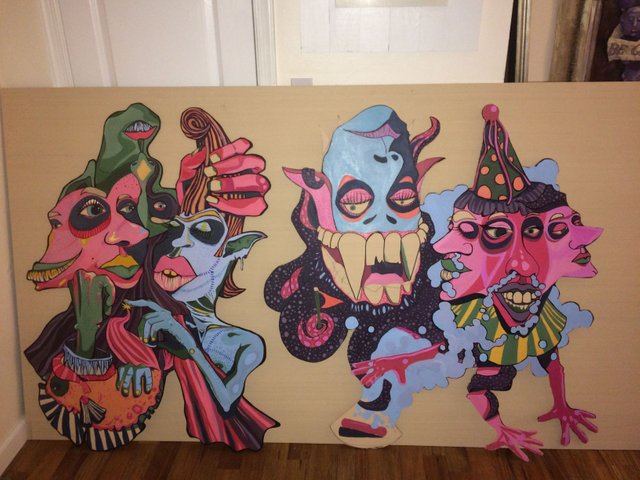 AGHH! My art dreams where coming true! I knew the next step I had to do was cut out my little art babies. So, I went to the store, bought power tools and cut out my creations.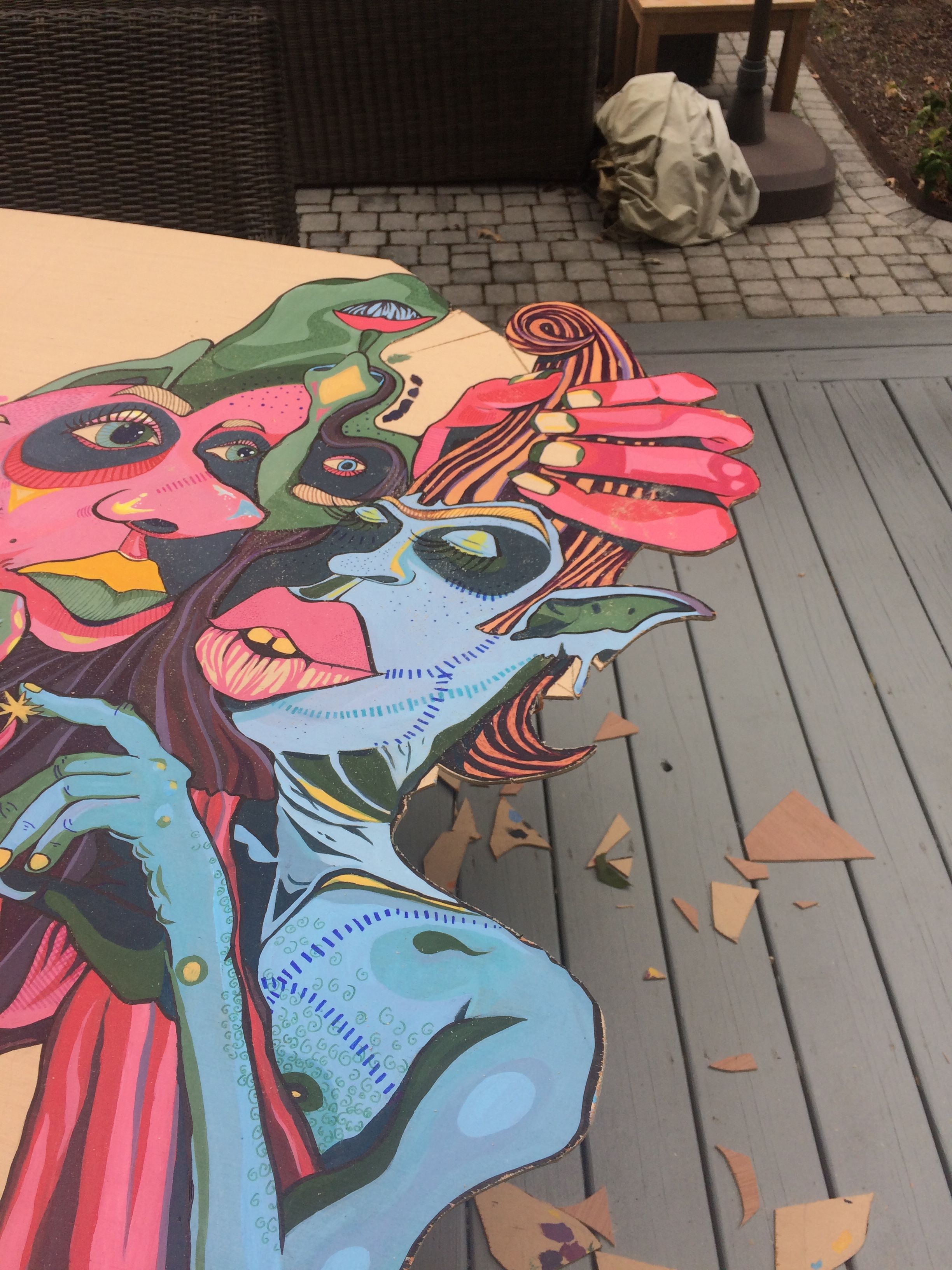 After weeks of blood, sweat and tears, my master pieces were complete! (Oh, and not to mention that I made a third piece).
Here's some more information about "Triple Date":
Title: "Triple Date"
Medium: Acrylic paint on luan
Size: Each piece roughly 47in by 36in
Date: July 5- Septmber 9, 2017
Description:
This triptych shows the interaction between psychedelic figures and how they connect with each other. I really wanted to embrace the element of "discovery" within these pieces. The art can also be flipped upside down, which incorporates the element of surprise.
Scroll down below to see the final product.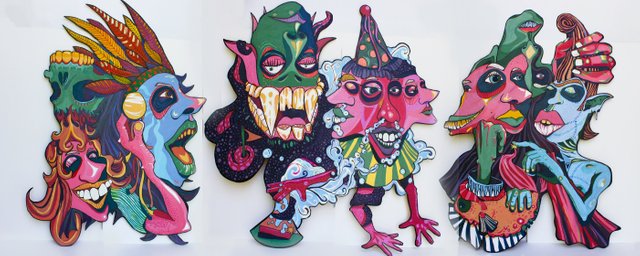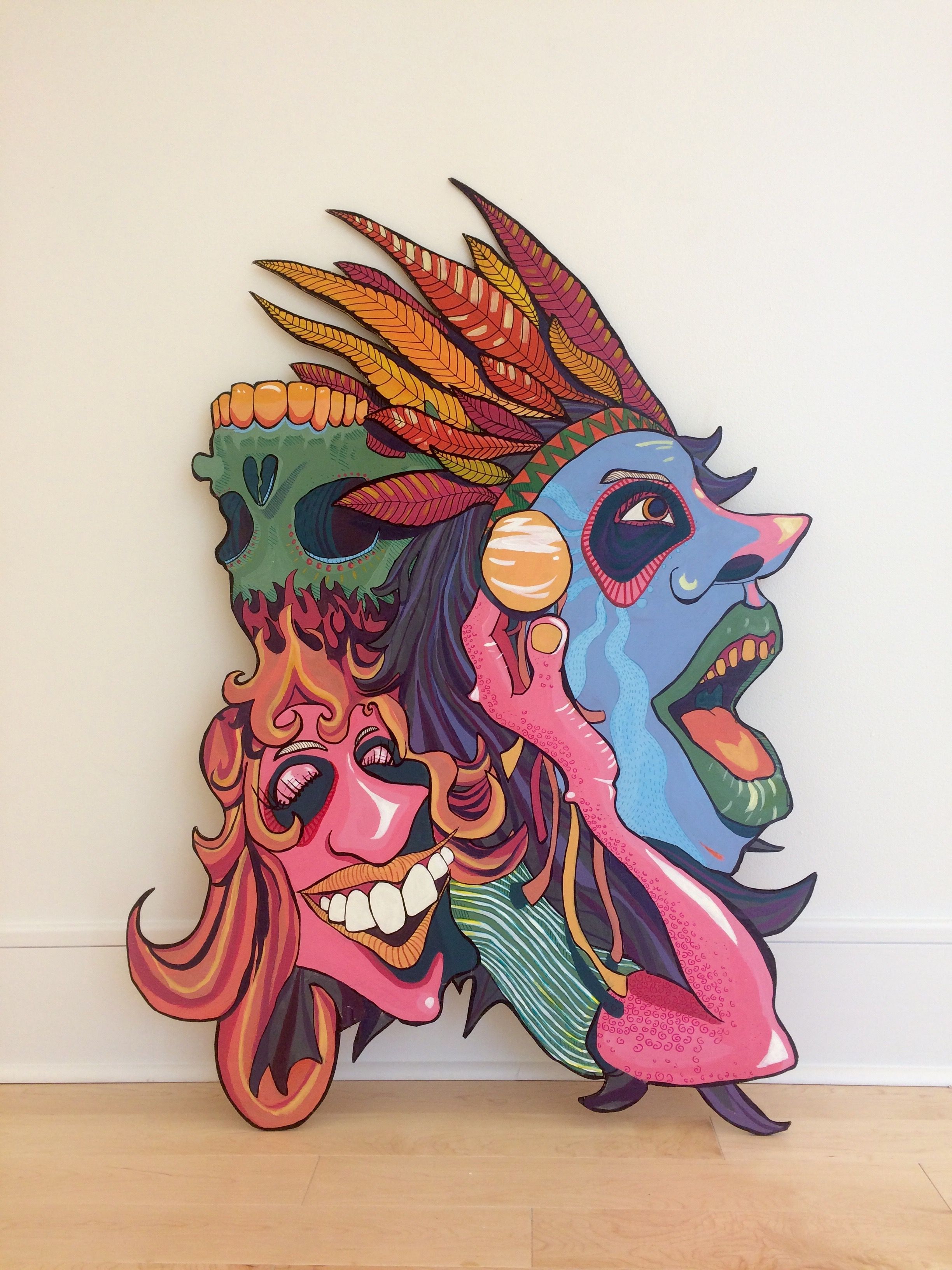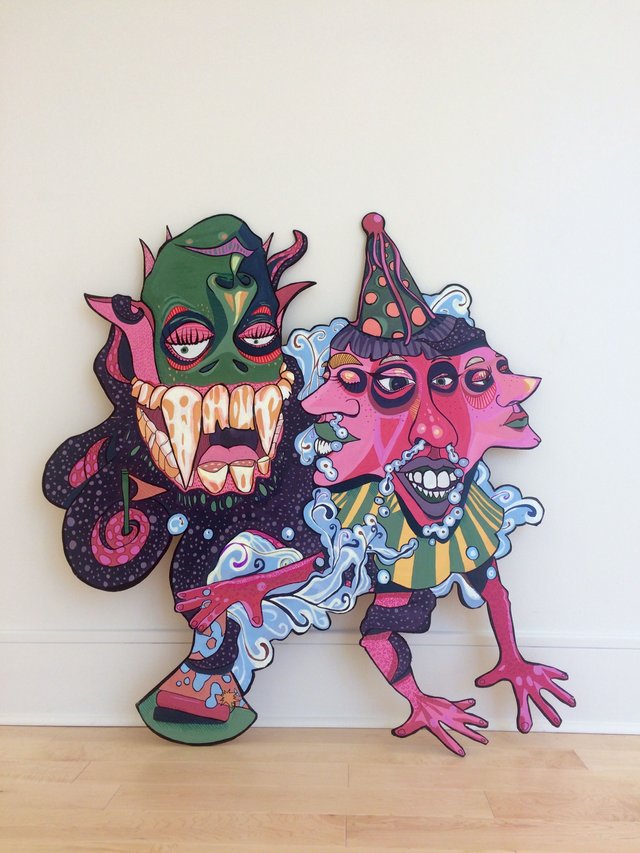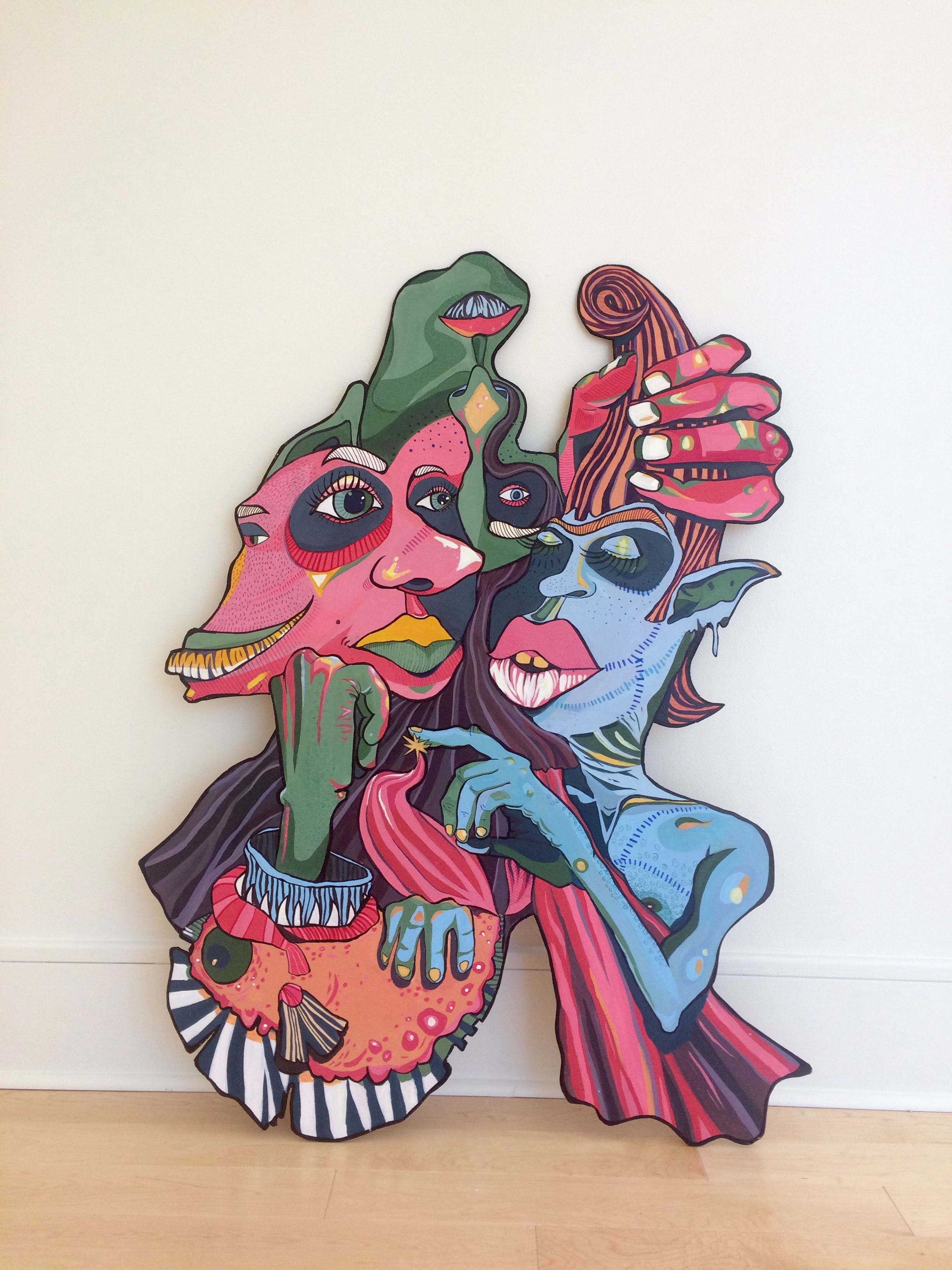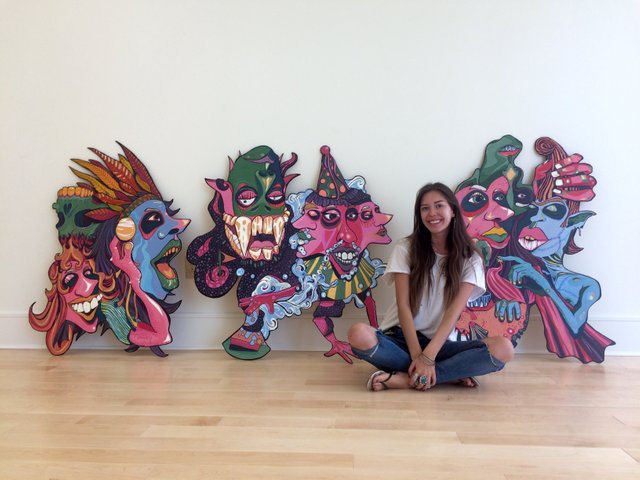 I hope you guys enjoyed my artwork and post! Vote, ask questions, and don't be afraid to give critiques down in the comment section. Thanks Steemians :-)