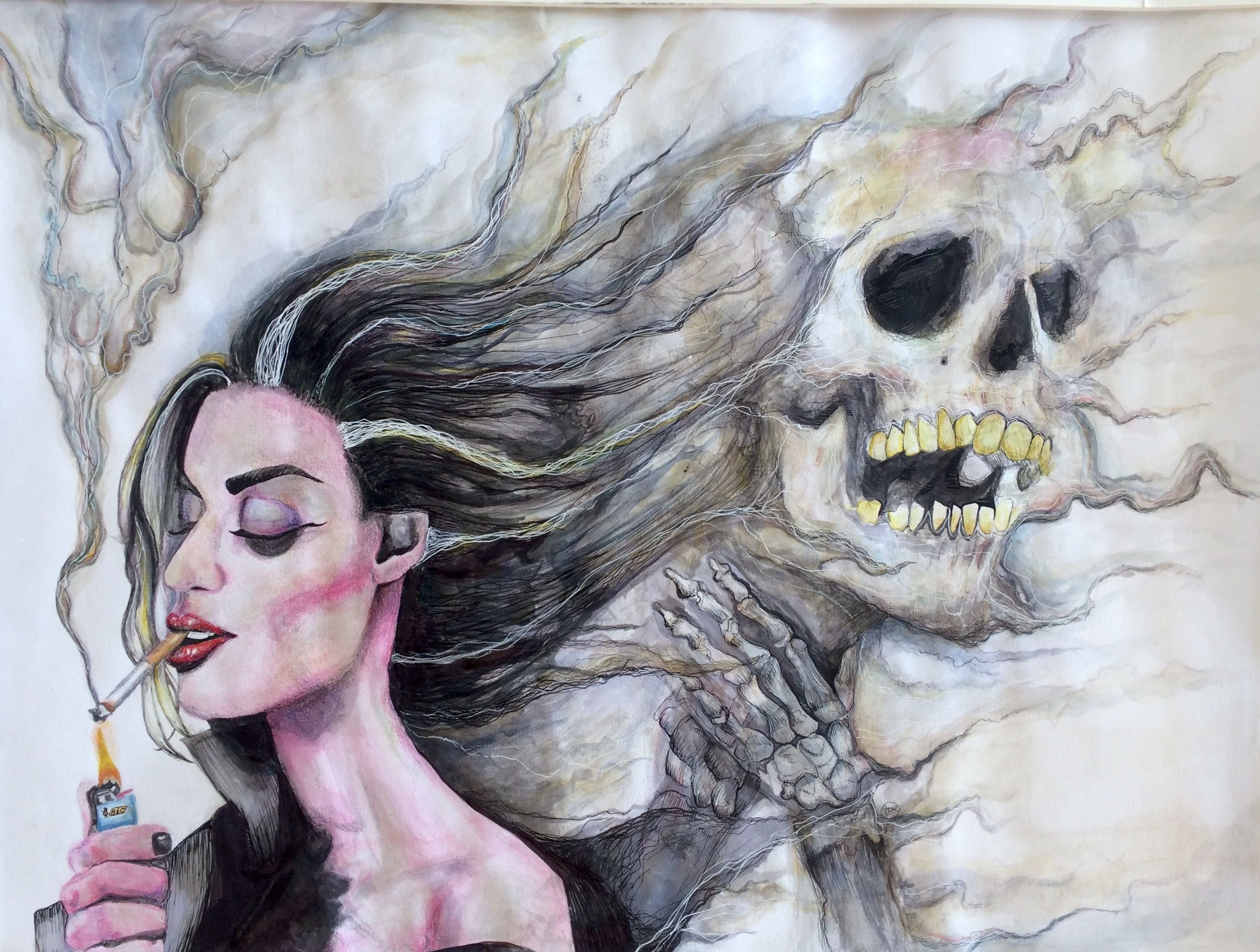 What does it mean to be "On the Ledge?"
This is was the concept for my art school's Summer assignment two years ago.
When school started up again, students began to bring in their artwork. I saw a variety of different interpretations of what it means to be "On the Ledge."
Some people took a more literal approach to the assignment and drew an individual on an edge, like this: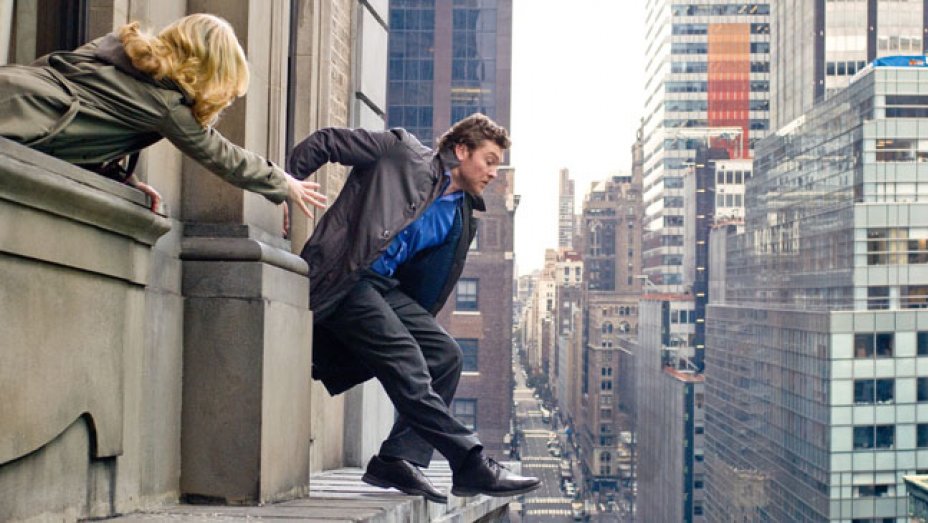 This is an image from the movie "On the Ledge." A handful of students were straight-forward with this concept, but hey- it still met the assigned theme.
Other's took a more symbolic approach.
This is how this project started for me:
What popped in my mind with this phrase was actually pretty dark. I'm a super bright and optimistic person, but my interpretation of being "on the ledge" was a fine line between life and death.
I then began to brainstormed and sketched- A LOT! And I came up with an idea! For several days I took the time to create and draw this very symbolic, controversial artwork.
Check it out below!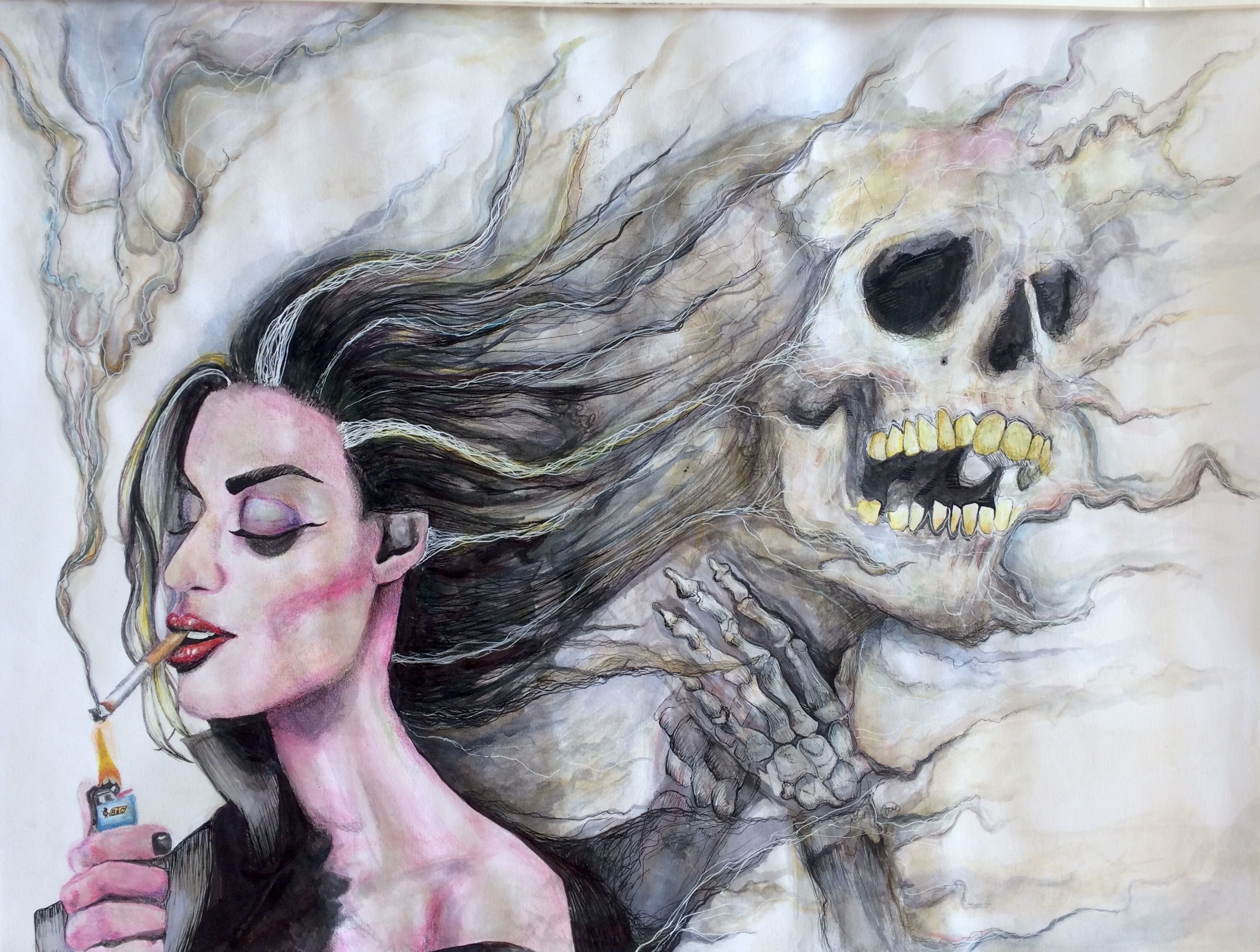 TA-DA! Be sure to zoom in and see all of the fine details! Like I said, this represents the the idea of being "on the ledge" between life and death. I believe the picture is pretty self- explaintory and my mission with this piece is to wake up individuals about the harmful effects of smoking cigarettes.
A message to all smokers- it's not too late to stop smoking. YOU CAN DO THIS! And I have faith in you :-)
Here's some more information about my piece:
Title: "On the Ledge"
Medium: Mixed Media (prisma colored pencils, watercolor, marker, gel pens)
Size: 19 in X 25 in
Date: July - August 2015
Description:
"On the Ledge" explains the harmful effects from smoking cigarettes. This sickly-looking woman transforms into a skull choking it's self-right in front of the viewer's eyes.
I have grown a ton as an artist within two years, but I thought it would never hurt to post one of my most rememorable pieces.
I hope my artwork inspires and wakes up individuals to benefit themselves for the better. All the best luck to all of you Steemians and happy Sunday :-)
Citations:
Photo #2:
https://www.hollywoodreporter.com/review/man-a-ledge-film-review-283534