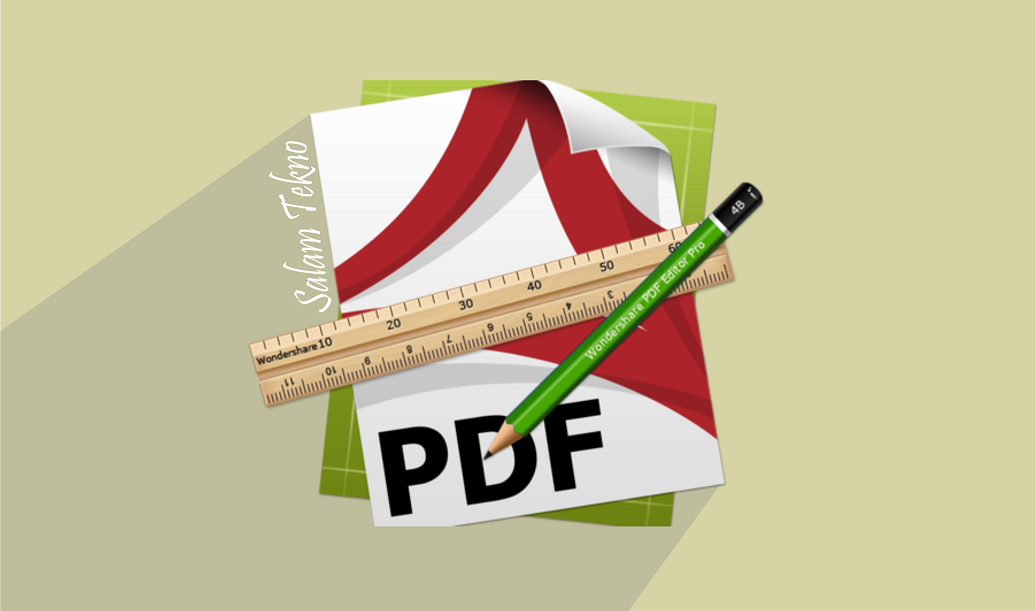 How to Edit Posts in PDF
You can edit posts in PDF via PC / Laptop and even can also be via your Android phone. I present the following tutorial for you to practice.
Editing Posts in PDF Through a PC / Laptop
To be able to edit text in PDF via PC, you can use the three free tools available. The three tools are Microsoft Word, Nitro, and Online tools.
Using Microsoft Word Software
To be able to follow the tutorial on how to edit PDF with Microsoft Word, make sure that the word installed on your laptop is the 2013 version and above. Because, for the word version under the 2013 version, you cannot edit PDF directly in it.
First, prepare your PDF file to be edited. Here I will give an example of how to edit PDF files scanned by documents to PDF in the previous article.
Open Microsoft Word and select Open Other Documents or you can also press CTRL + O to open your PDF file that you want to edit.
menu opening document
Select Browse, find the location of your saved PDF file and click Open.
search for PDF documents
A notification window appears to process the conversion of PDF files into word format. Click OK.
ms word notification window
Finish, now you can edit the text in PDF with Microsoft Word.
edit pdf files with word
To save it again after it has been edited, click the File menu and select Save. If you want the results of the edited document to be in PDF format again, you must convert word to PDF. The trick is simple, in Save as type select PDF (* .pdf) then click Save.
Save PDF files after editing
Edit Posts in PDF with Nitro
If you check some of my previous articles, I almost always recommend Nitro with all the advantages as software that can be used according to what tutorials are being discussed. And this time too, Nitro can also be used as an edit application for pdf files.
Then how do I edit PDF offline with Nitro? Listen and follow the tutorial below.
Run the installed Nitro software and open your PDF file by clicking the File >> Open >> Computer >> Browse menu. Locate the location and click Open.