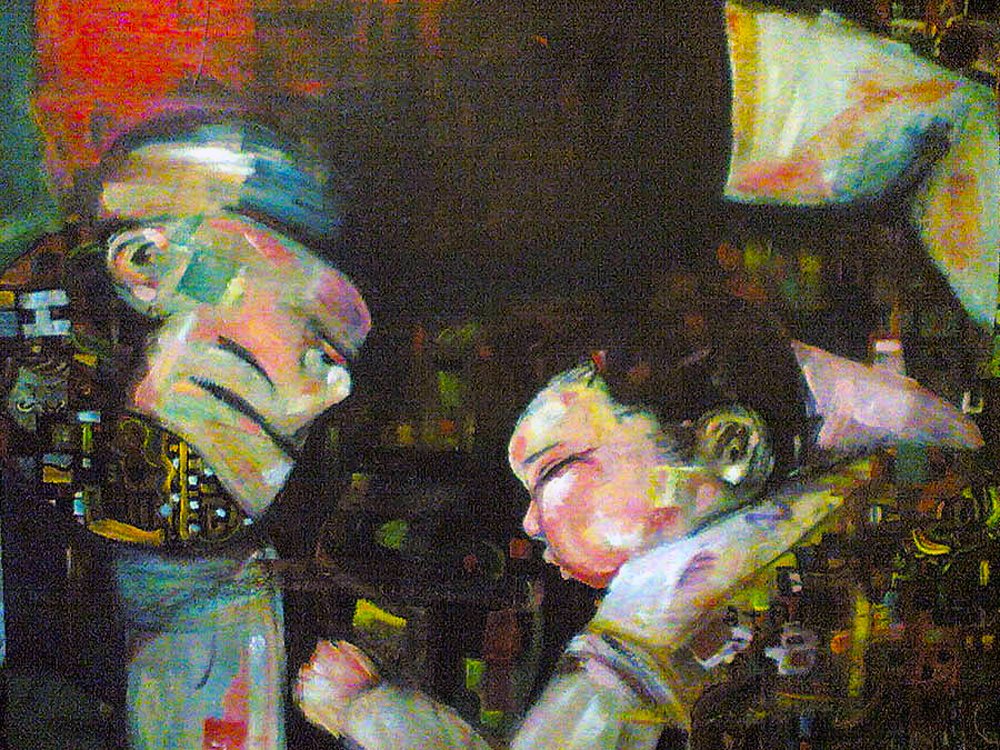 Yucca Rose - Baby Katana - Partial Image
An original early painting from 2005 named A Mother's Love - Baby Katana - Acrylic on canvas (reposted with better color correction) - This painting is part of my series Longing and Belonging, a growing series of paintings, drawings and sketches featuring my precious little family and close friends in very intimate and vulnerable settings.
This particular work depicts baby Katana sleeping next to his mother ... revisiting a favorite theme: A Mother's Love.
Technically, these early paintings are quite interesting as they are showing my transition from a more realistic (old school) style to slowly finding my own creative ways...
I still own these quite personal and (for me) very important artworks, since I want to be close to them and could never sell them. The painting is on display at our Family Restaurant and Gallery in Cilandak, South Jakarta.
Other paintings from the Longing And Belonging series:
The Wedding Couple
A Mother's Love - Jazzi Ahimsa