The Burrowing Owl Art!
Hi Guys! I tried a new method of drawing with watercolours and marker pen after watching a video Aaron Blaise. I was inspired and made a burrowing owl using the same technique that involves making darker/black parts with marker and colouring over with watercolours. Well I think it is a good method but using white watercolour over the black marks will dull it and it doesn't look very nice but the overall experience was satisfying and I will try this method again but I have to be more patient and careful. I have tried markers after watercolours but have found it difficult to make proper marks so this method will probably work better for me. If you want to try this method be sure to use waterproof marker. Please check out what I have done applying this method: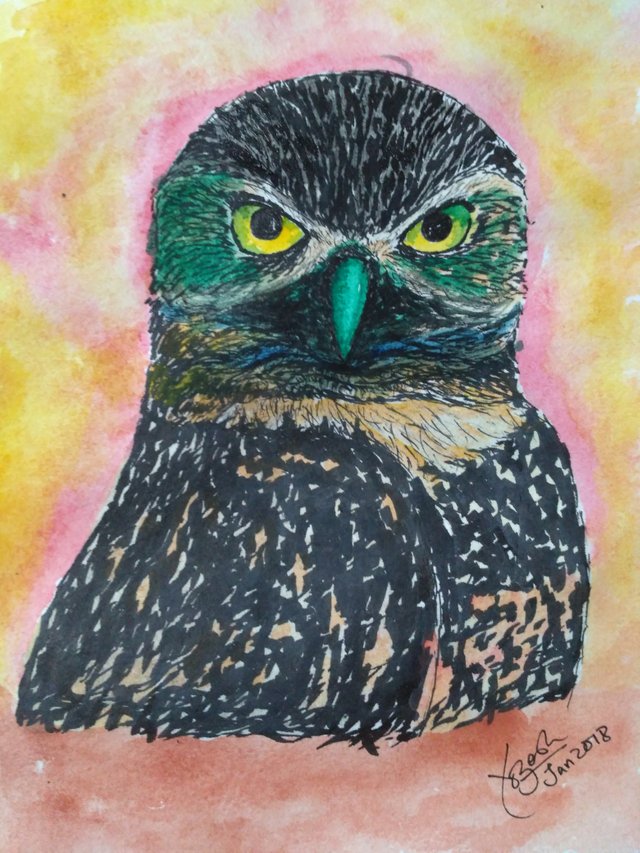 I used Pilot's Chisel-tip Black Markers and Sakura Koi Watercolours for this artwork. Please have a look at the snapshots taken during the drawing process:
Just a light Sketch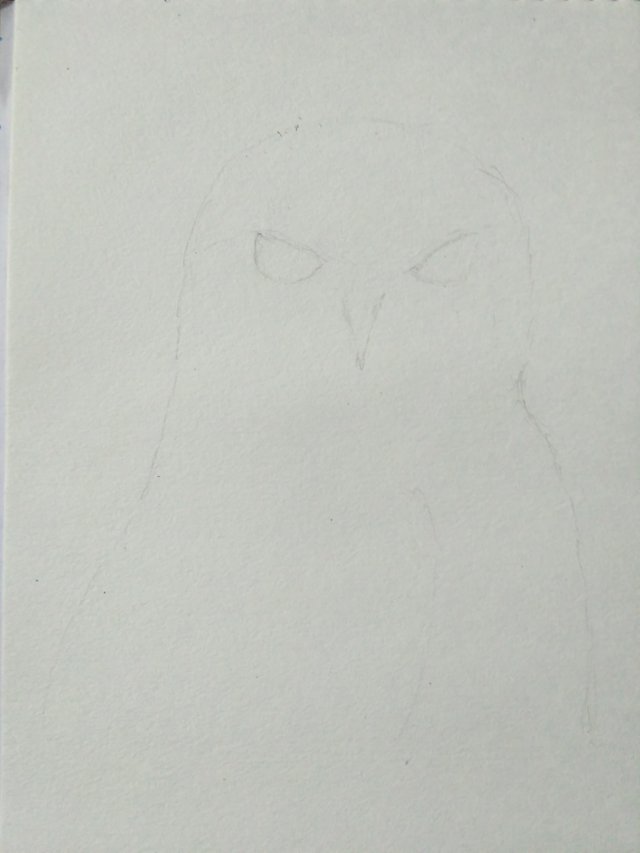 Using different sizes of markers for the face of the Owl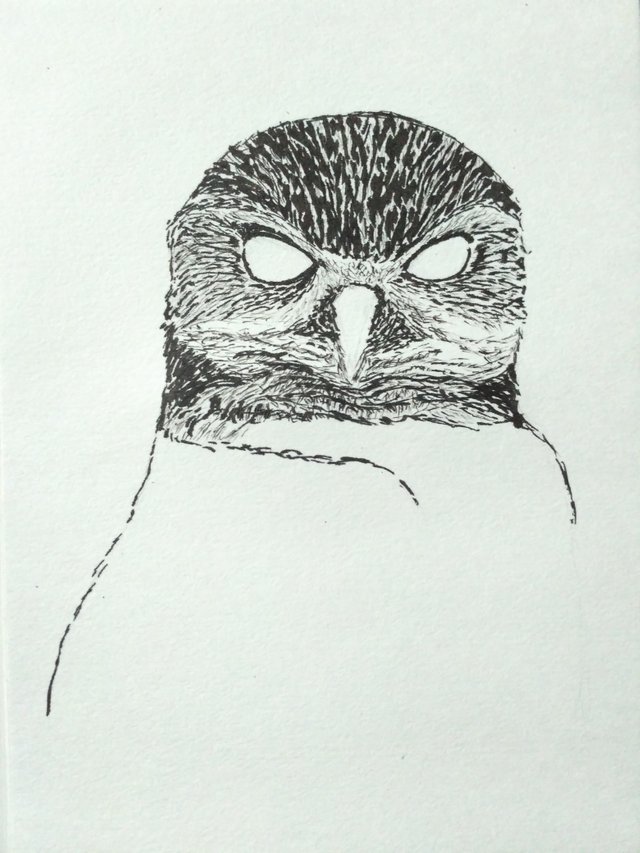 Marking completed!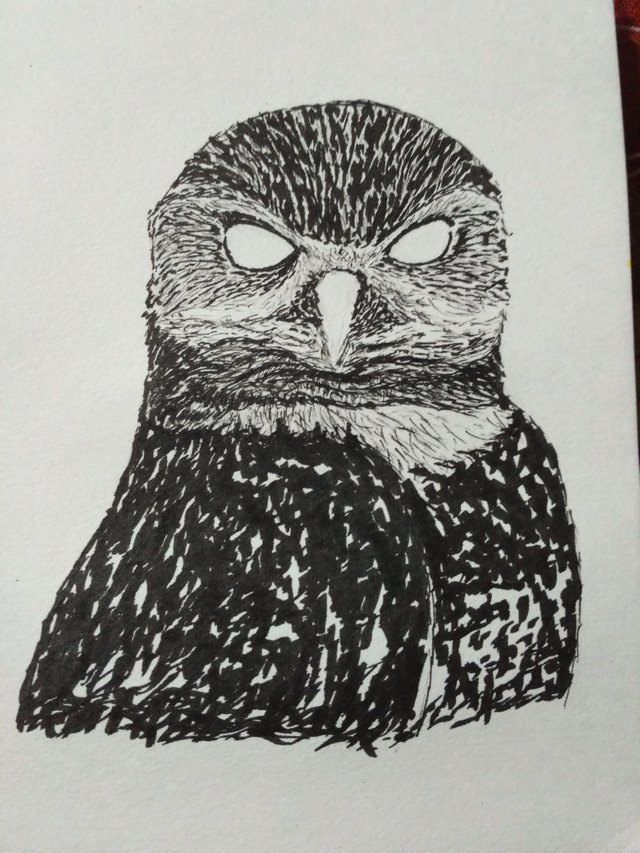 Water Colouring the back ground and tge body of the Owl!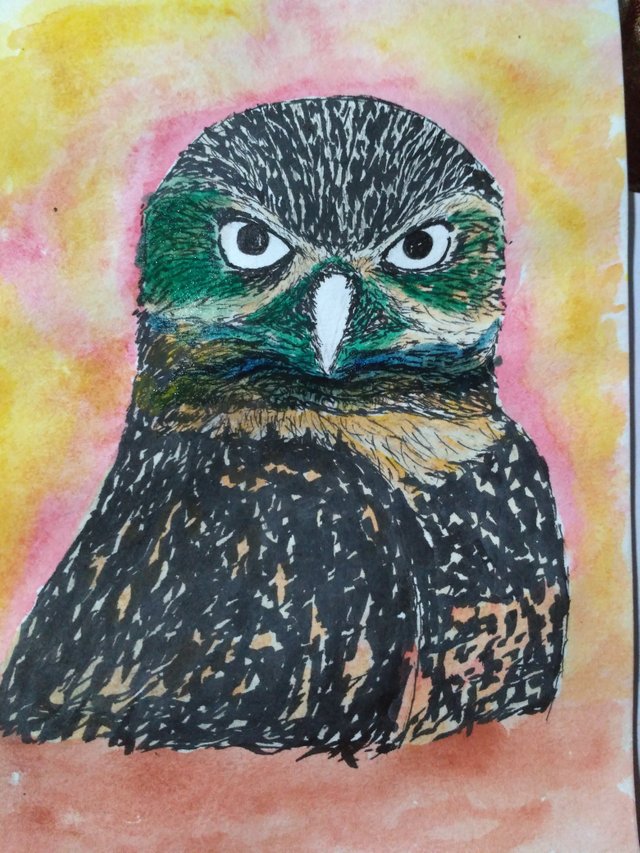 Finished with eyes and beak and signed off!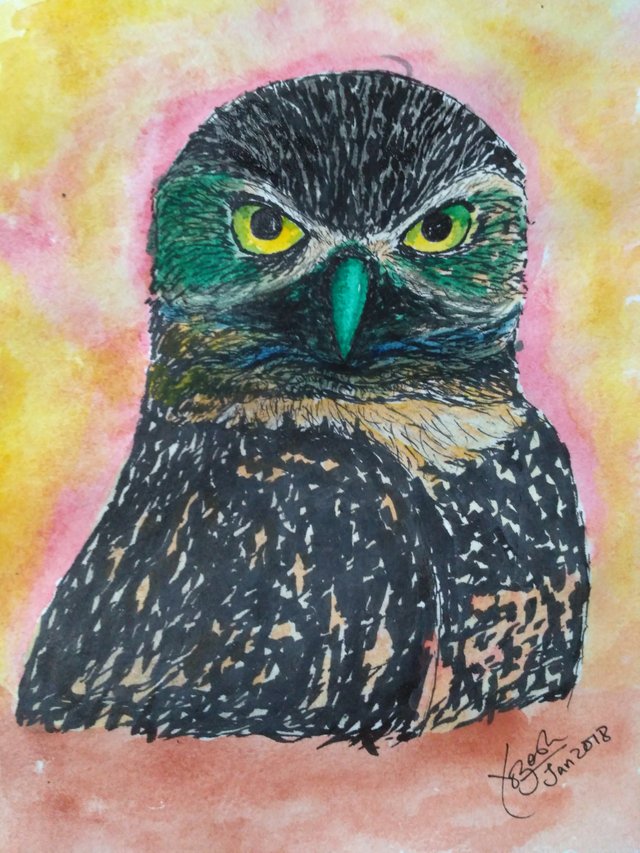 Please do let me know if you have tried this method and your thoughts about it. If you have any feedback or suggestion do comment below. I would be very happy to know where and how I can improve. I am using busy app for this post and my previous posts and receving support for my content. Hope you guys like the artwork and do follow me to see future works.