Pang of Motivation ~ Art with Ball Point Pen
Hi guys! Sometimes we do need to self motivate ourselves to achieve what we can for the greater good. Be it for our future, our family, our friends and acquaintances, our community, our country and for the whole world. A positive impact on our psychological level can change the whole circumstances that can leveled up into a better teritory. I felt in need of pang of motivation today as there was some scenario where I was pitching an idea which I believe; if implemented could change the environment that can stimulate a better landscape for those willing to put time, energy and idea. Probably I didn't work my presentation and idea well, it was put off for unquestionable amount of time. So I guess you guys will understand why I needed it and generally I like doing art daily I used a ball pen and paper and created this: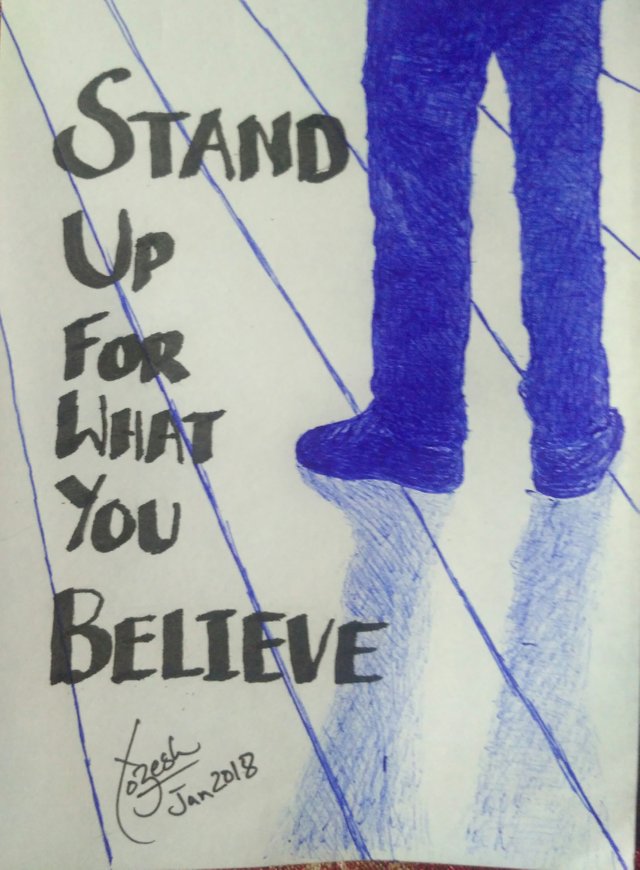 I used a blue ballpoint pen and a chisel tip black marker for this artwork. I was wanting to do a ballpoint pen art and you just have to build up layers and layers of lines and be extra careful not to stroke where you don't want any lines as you cannot erase off the ink. Here are some snapshots I took during the development of the artwork.
Just some light lines where the legs would be.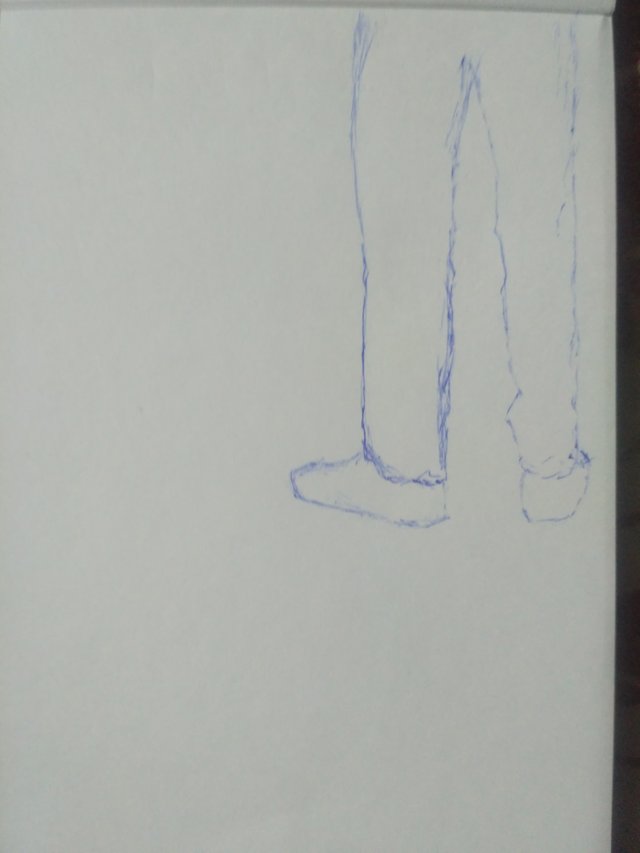 Finished layering the pants!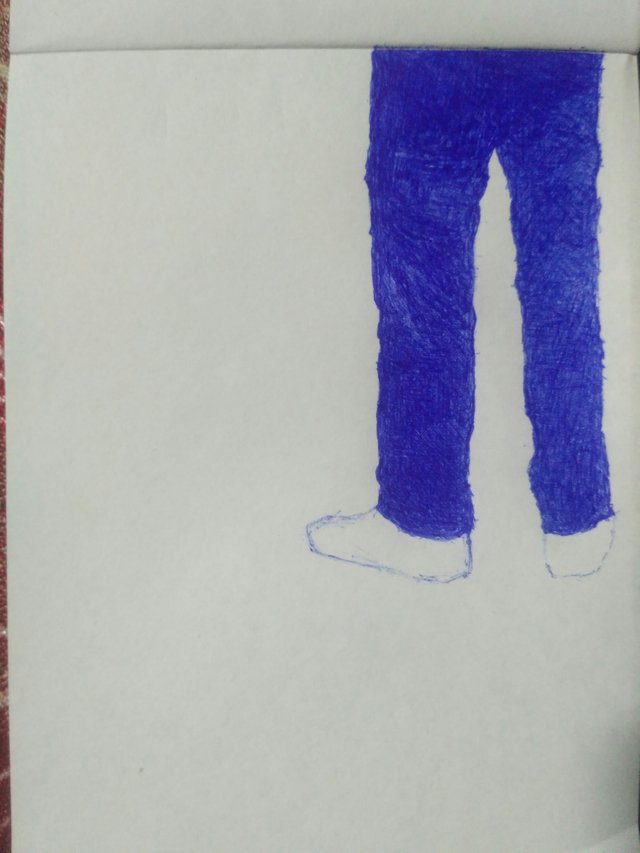 Finished the Shoes and Shadow layers!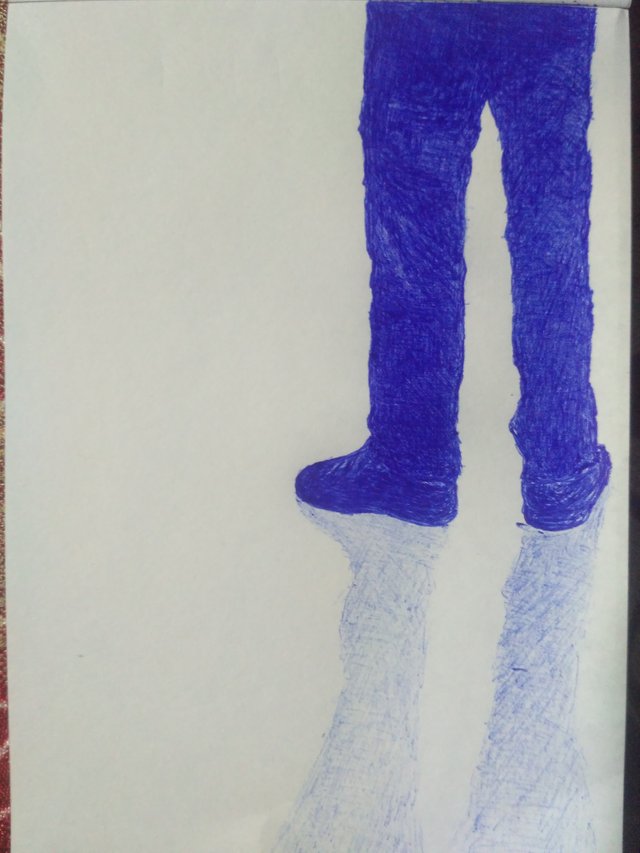 Googled few quotes for "stand" but was not satisfied with the search results so just went with "Stand up for what you believe" so haven't quoted anyone. If you guys know whom to quote, please do tell me. Then signed off!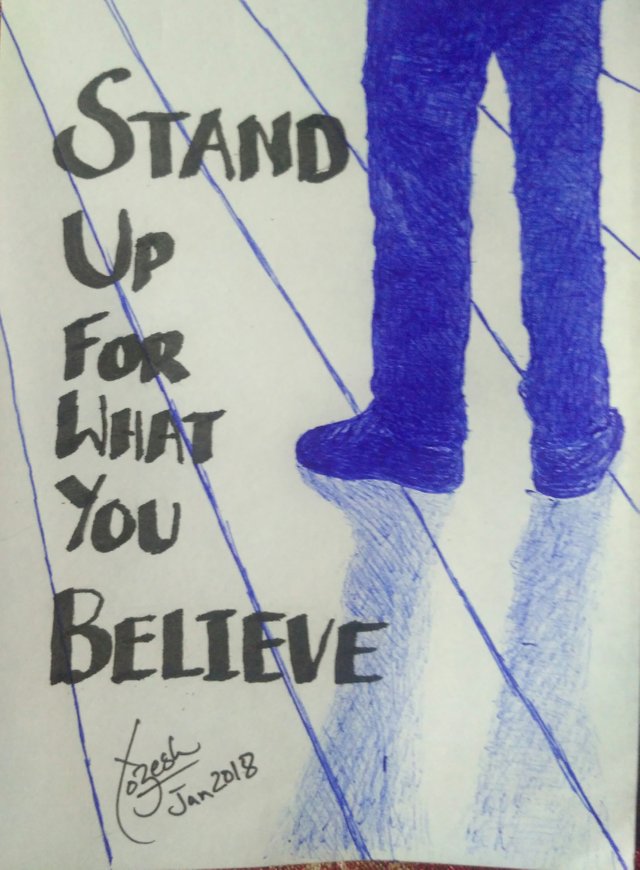 If you have any feedback or suggestion do comment below. I would be very happy to know where and how I can improve. I am using busy app for this post and my previous posts and receving support for my content. Hope you guys like the artwork and do follow me to see future works.