Loner Traveller!
Hi Guys, Almost drawing daily and posting on steemit has been my part of life nowadays and I feel lot better. But sometimes time and situation doesn't let us do what we like to do everyday and yesterday I couldn't draw and post but today I can and it feels nice. I was going through few images and came across a photo of a guy walking through a pavement through a dense bamboo forest and decided to draw the same. I named the drawing "Loner Traveller" as the drawing suggests so and many times in our life we have to travel alone whatever the circumstances and situations arise. Nevertheless, we have to be strong and continue the journey and finish whatever we ought to, so we can join our family at our home to have a cozy and relaxing time. So here is the drawing: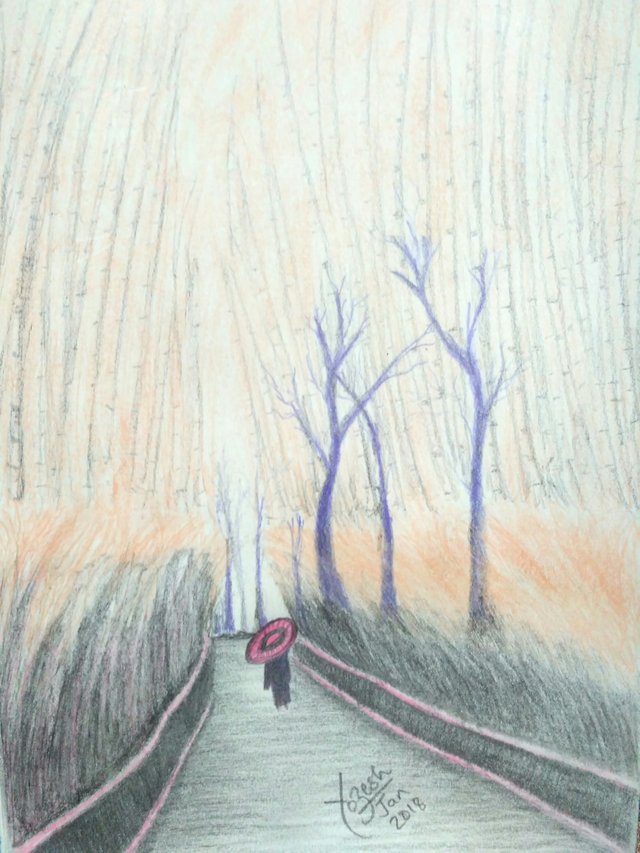 I made this drawing with Pilot's Mechanical Pencil with normal graphite lead and coloured leads on my sketchbook. I have taken some snapshots while drawing so I have uploaded them below: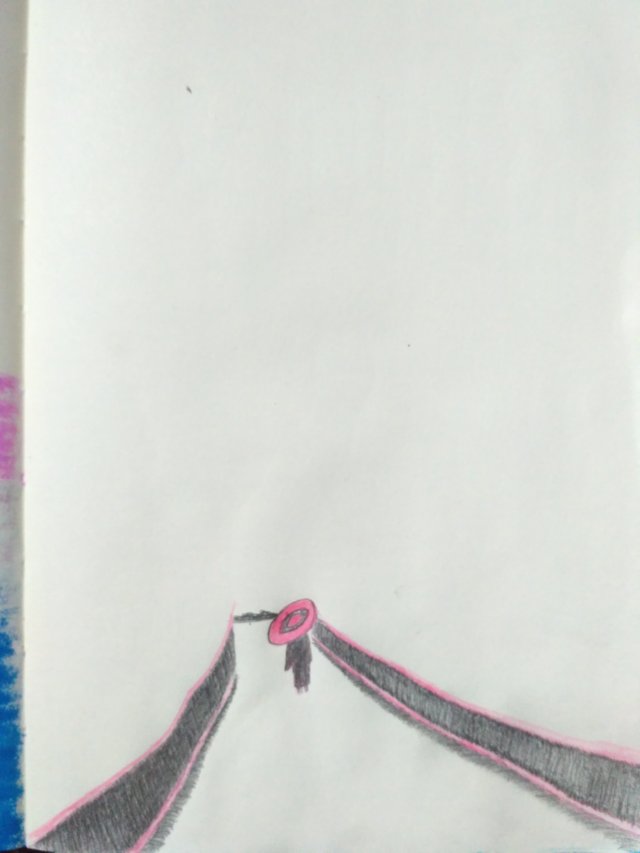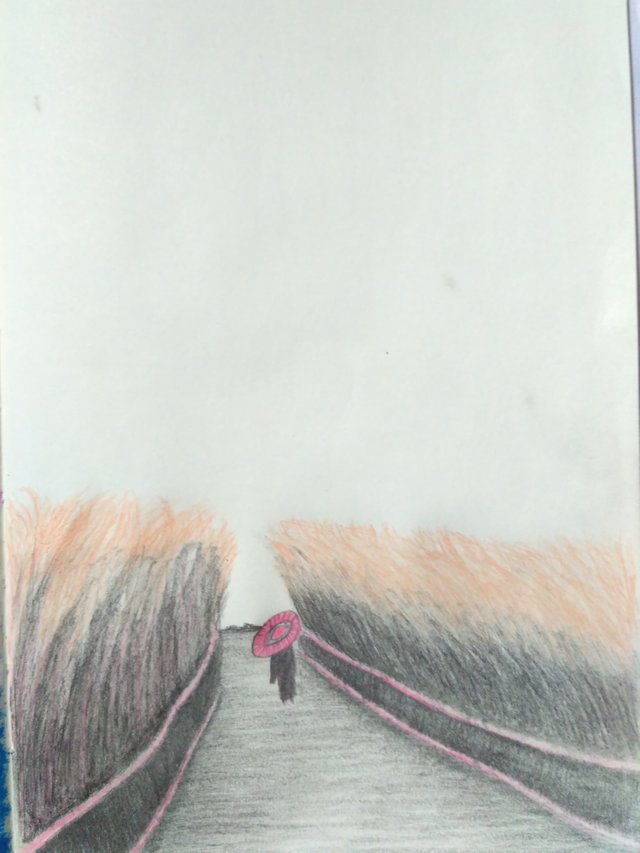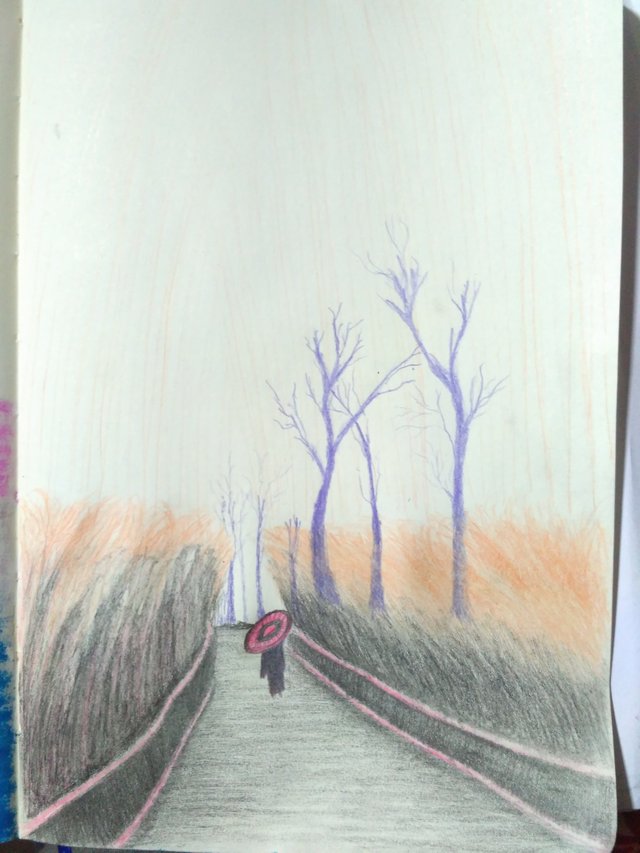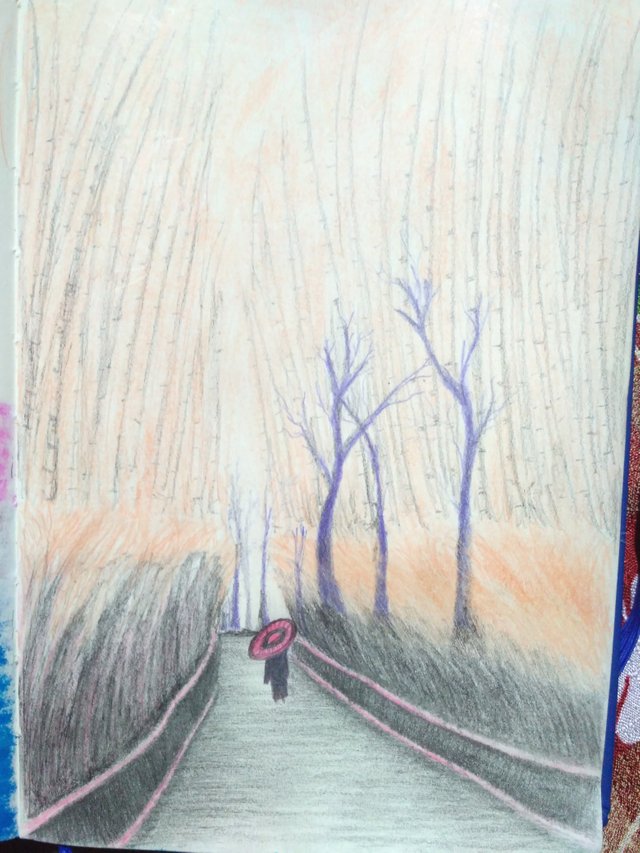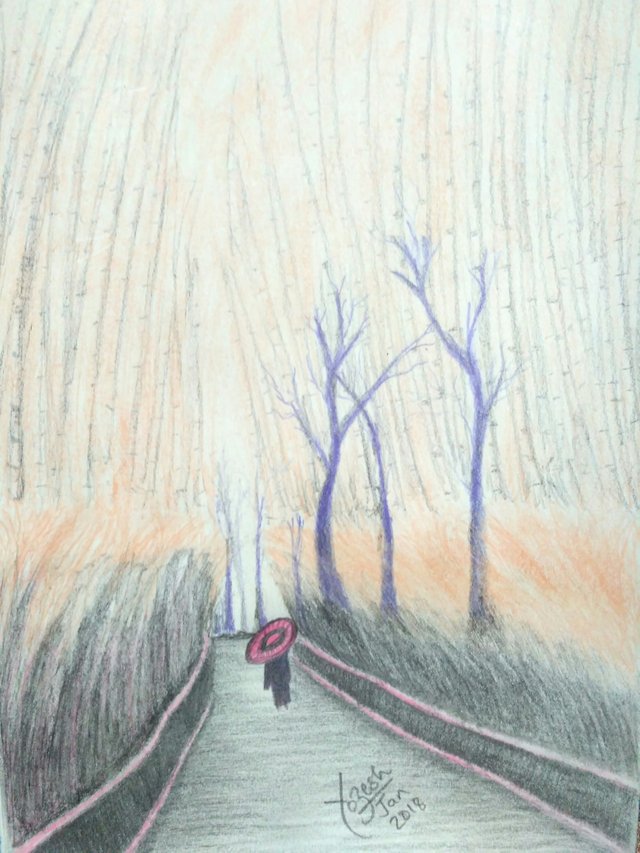 If you have any feedback or suggestion do comment below. I would be very happy to know where and how I can improve. I am using busy app for this post and my previous posts and receving support for my content. Hope you guys like the artwork and do follow me to see future works.