Drawing a lighthouse!
Hi Guys! I was searching pixabay for a good photo and found this sea landscape with lighthouse and a ship of a evening time. I enjoyed the time so sharing here which was done with watercolours.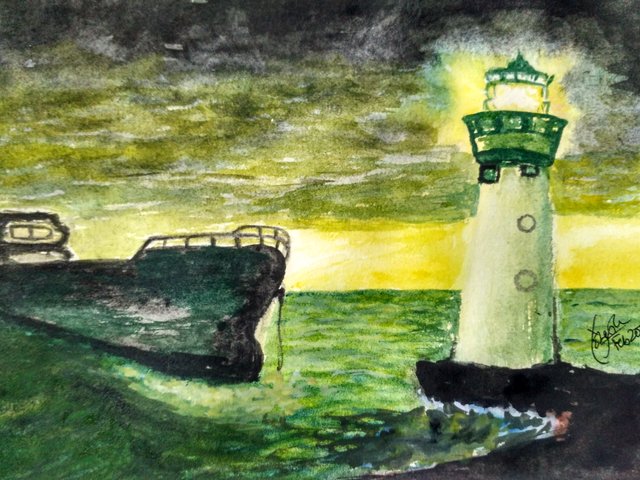 What are your thoughts about the drawing. Please comment if you have any feedback or suggestion below. I would be very happy to know where and how I can improve. Hope you guys like the artwork and do follow me if you would like to see future works.