Drawing a Cartoon Character!
Hi Guys! I wanted to create a character for a while now and I guess this time it is pretty much coming to reality. Previously, I always drew from some photograph and it felt like just copying and something missing so did not draw almost anything for a week. Well, the drawing a cartoon character without looking at any photographs made the missing part clear; creating it is. The character does need little tweaking and a name soon but I wanted to show it here on steemit first.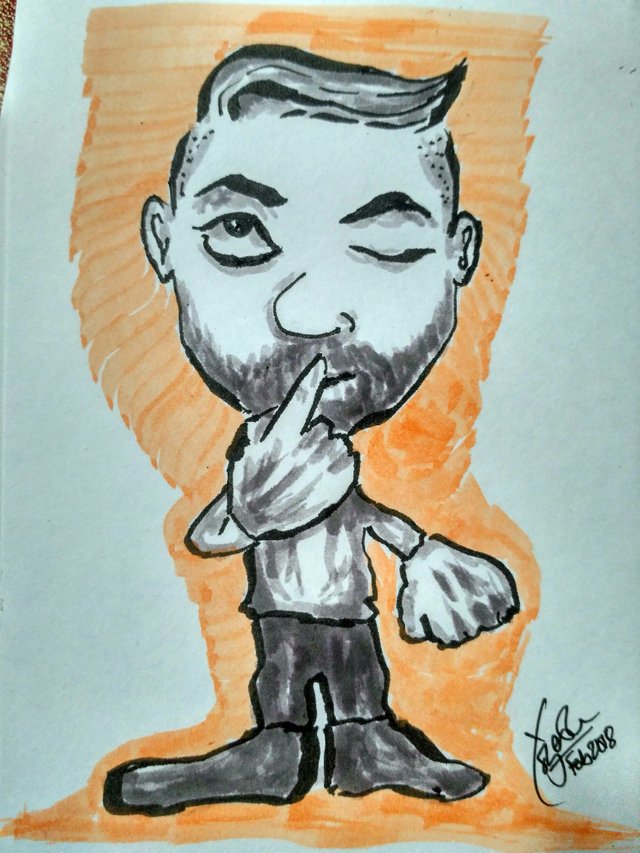 I am not sure if there exists similar kind of character so please help me out on that matter as well. The character potrays me in some ways like I have made the hand and legs huge just like mine and although my head is not very large I just wanted to accentuate the face in contrast to the body.
The drawing was made with pencil for sketch, chisel tip and round markers for borders, brush pens for shadows and colour pen for the background.
I will really appreciate your thoughts on the drawing. Please comment if you have any feedback or suggestion. I would be very happy to know where and how I can improve. Hope you guys like the artwork and do follow me if you would like to see future works.