Watercolor Painting - Red-breasted Robin.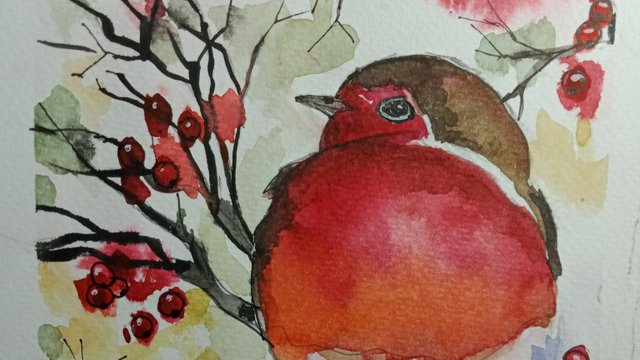 Watercolor Painting - Red-breasted Robin. We are painting a Red-breasted Robin sitting on a thin branch with some autumn leaves. It is Fall in the North of Thailand where I live and even though I live in the tropics, we do have a fair amount of deciduous trees here too that colour up nicely before winter comes. This is a very free, abstract Speed Art Painting.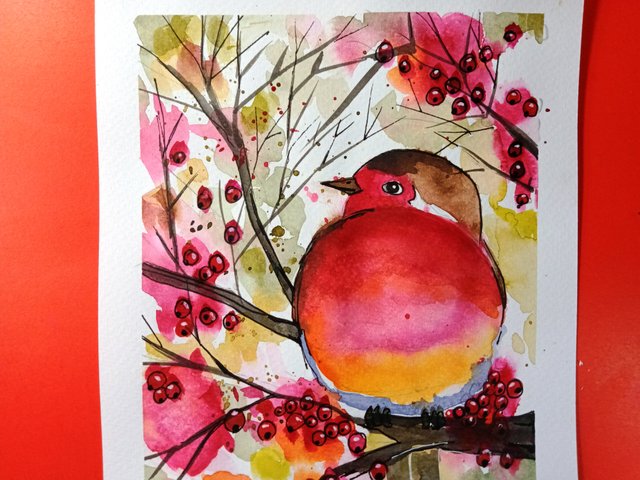 This particular painting was done quite rapidly, to capture a sense of freedom and looseness. I purposefully did not pause to make it 'beautiful', not wanting to create a realistic image, but more essentially, the idea was just to capture the 'feel' of a friendly, Christmassy bird, with a bright red breast. This image is a great idea to use on a Christmas Card.
I have used a great, relatively inexpensive brand of Mungyo watercolour paints in this painting and they responded well.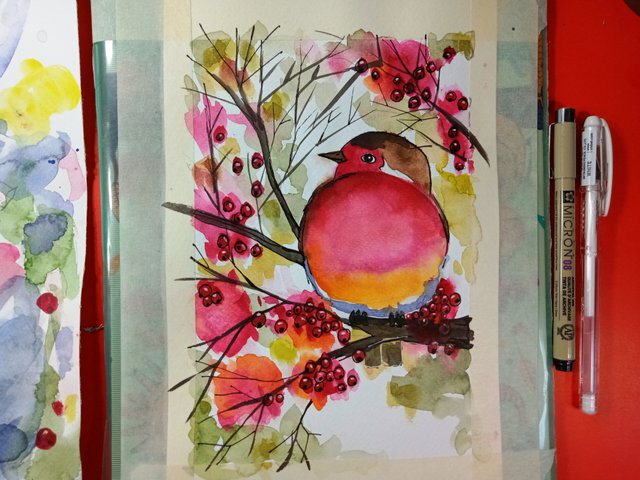 There is no need to invest in expensive materials to get an adequate result. Most of our materials are all bought in a regular supermarket here in the North of Thailand except for our paper and if course, our paints. Our Mungyo paints are a new addition, purchased online from Amazon.
Please see our clip following the link:

Should you like our art, please visit our Etsy store:
https://www.etsy.com/your/shops/me/dashboard?ref=hdr-mcpa
Should you want else we do, please follow us on Facebook and Instagram:
https://www.instagram.com/ginosartofficial/
About us:
We live in Thailand and are very much influenced by all the vibrant colours we have in this country, hence the bright colours we use in our artwork. Our team consists out of myself (the artist, and Jay, the photographer, the editor, the guy that does the 'real' work. We have very basic equipment, but we strive to get better and better as we go down this amazing Youtube-road. Your support is much valued!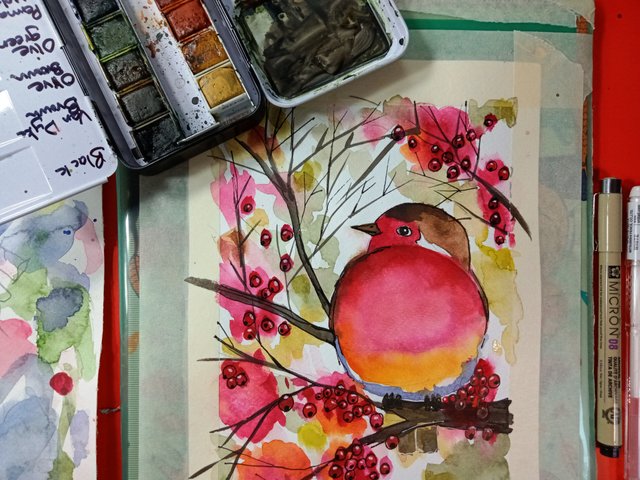 You can use this art as a card, as an artwork in a frame or even laminate copies of these artworks as placemats. Or even just do this art as a form of meditation to 'go' into a place of solitude. There are no rules. Use this clip only as an inspiration. Should you find certain places in the clip too fast, slow down the playback speed of the clip and mute the music.
We hope that you enjoyed this painting.