Watercolor Flower Painting - Abstract Flowers.
Watercolor Flower Painting - Abstract Flowers.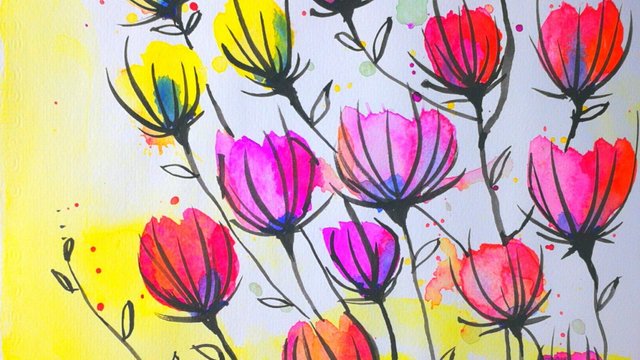 This is a Speed Art Painting of some abstract flowers, all done in watercolor paint. The main idea behind this painting is to illustrate how easy it is to paint some colorful, striking abstract blossoms (or flowers) with watercolor paints. The secret, in this painting, lies in the bold, black outlines of the watercolor splashes , which turns a watercolor splash on the paper into a lovely, abstract stylized flower. In this case the outlines were done with black paint but you can also use Gel Ballpoint Pens to draw the outlines with.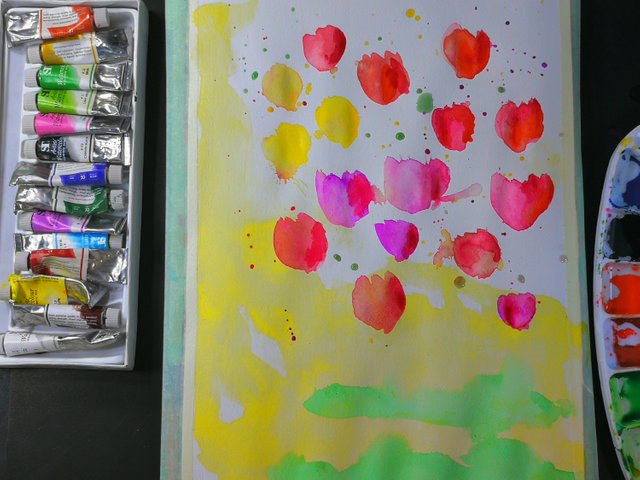 This painting is done wet on dry, to create sharp edges on the 'flowers' but wet on wet can also be used, to get a soft, gentler look.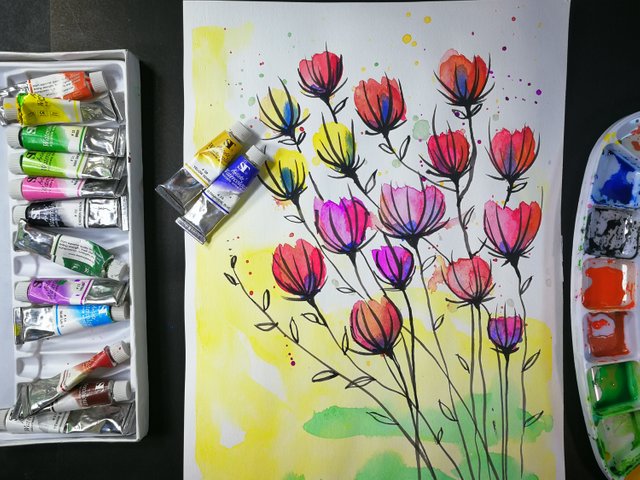 There is no need to invest in expensive materials to get a good result. Our materials are all bought in a regular supermarket here in the North of Thailand. We do not have all the necessary brushes or a wide variety of paint colors, but still, with the basic brushes and paints will you be able to create a cheerful, bright painting.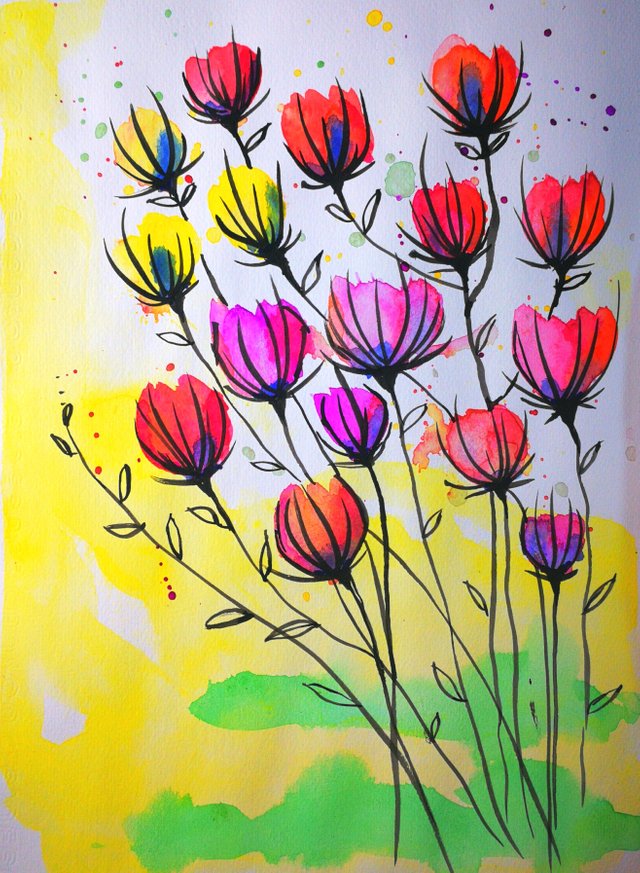 Please see our clip following the link:

We hope that you enjoyed this video clip and if you did, please Like, Comment, Share and Subscribe to our channel.