Watercolor Art - A Lily Flower.
Watercolor Painting - A Lily Flower.
Dimensions - Height: 25.7 Centimeters; Width: 16.5 Centimeters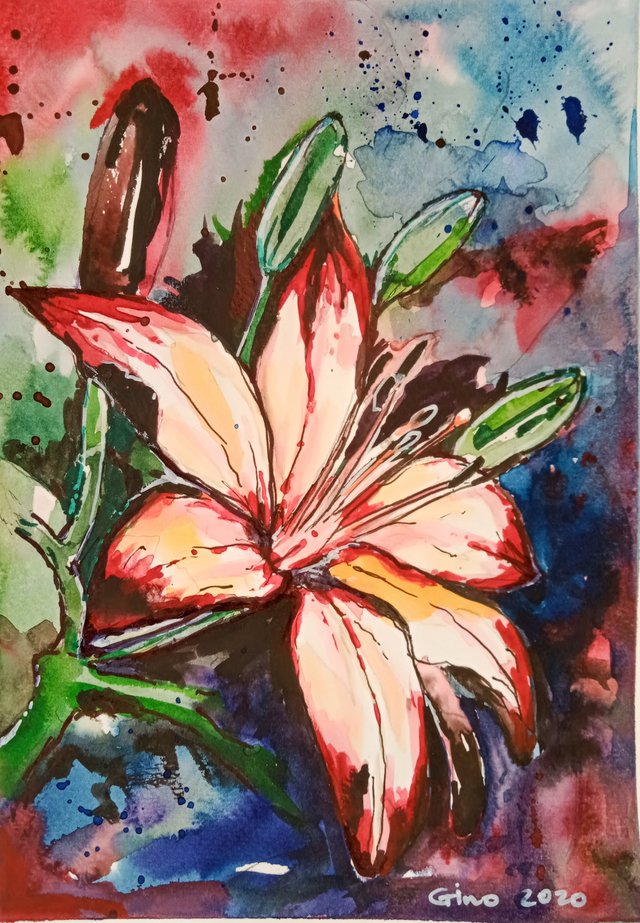 This is a vibrant, rather abstract watercolour painting of an Asiatic lily flower. The original image that inspired this painting is a royalty-free photograph on Pixabay. I love to paint flowers and lilies, in particular, with their wide open shapes.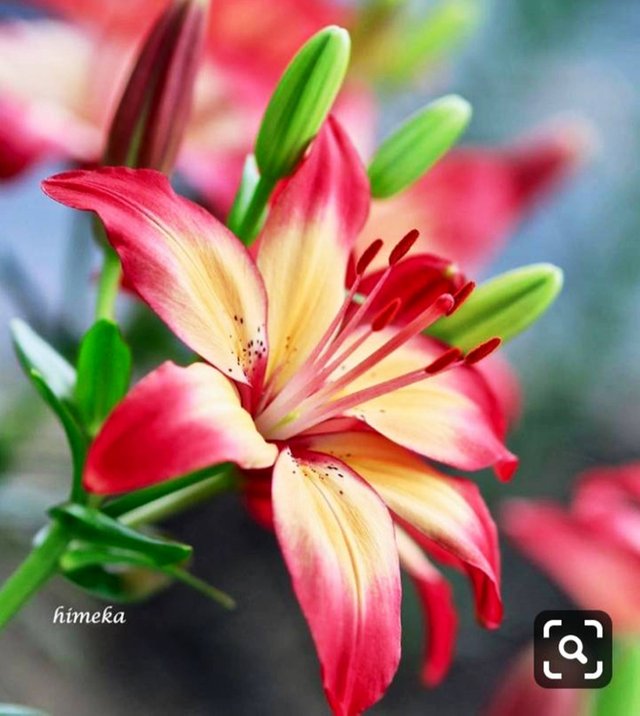 I have used a great, relatively inexpensive brand of Mungyo watercolour paints in this painting and they responded very well. For the price I was really impressed.
There is no need to invest in expensive materials to get an adequate result. Most of our materials are all bought in a regular supermarket here in the North of Thailand except for our paper and if course, our paints. Our Mungyo paints are a new addition, purchased online from Amazon.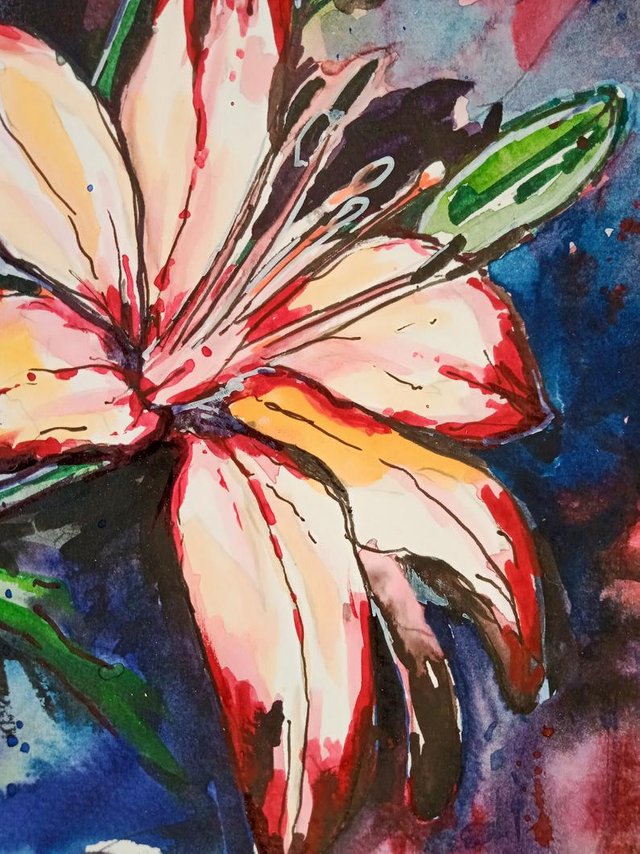 You can use this art as a card, as an artwork in a frame or even laminate copies of these artworks as placemats or even T-shirt and Mug Or even just do this art as a form of meditation to 'go' into a place of solitude. There are no rules. Use this artwork only as an inspiration.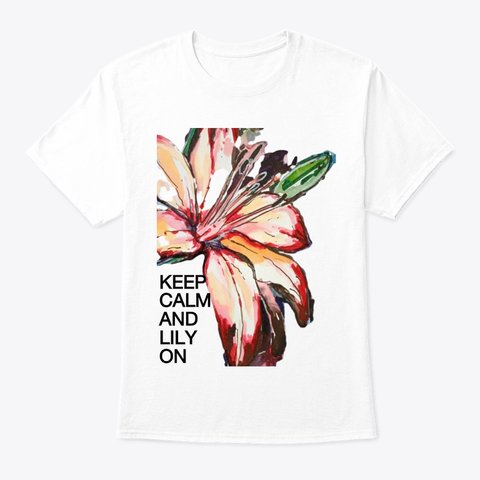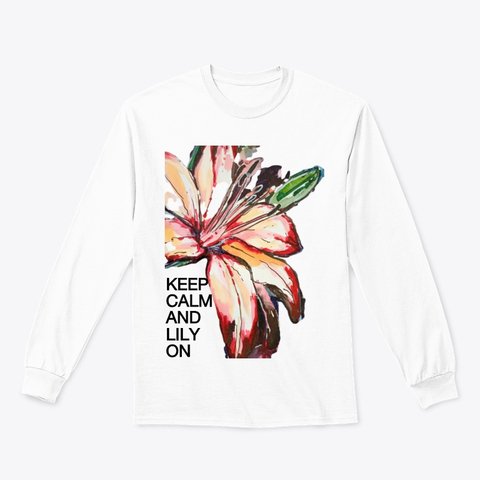 Should you like our art, please visit our Etsy store:
https://www.etsy.com/shop/GinosartShop?ref=seller-platform-mcnav
Should you want else we do, please follow us on Facebook,Instagram and Youtube:
https://web.facebook.com/Ginosartofficialpage/
https://www.instagram.com/ginosartofficial/
https://www.youtube.com/channel/UCSKd4McvHGD9xYlDfSny3UQ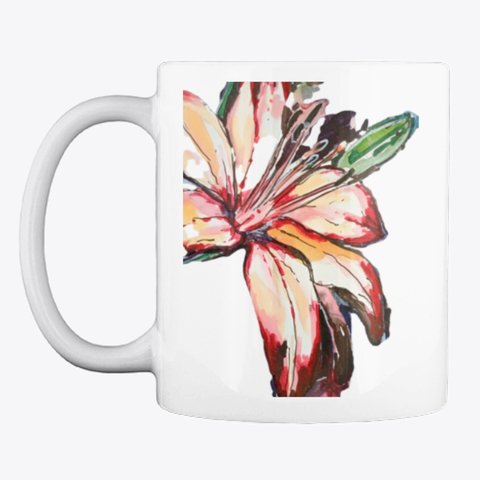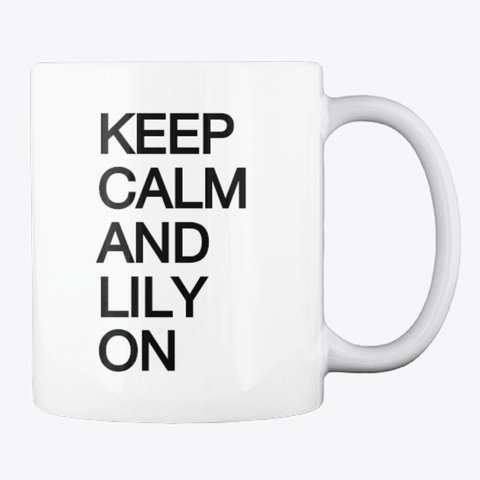 KEEP CALM AND LILY ON
The original artwork from Ginos Art
The one and only design of the original
Make your own style make it cool!
Order now! 👉👉 https://bit.ly/3apa0MT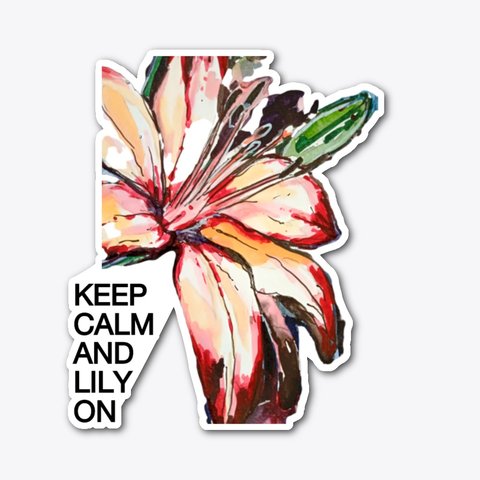 Tip : Thank you for Paint Basket Online Art Lessons. On the site you will find hundreds of online art classes. There are classes in oil painting, watercolor painting, acrylic painting, pencil drawing, pastel drawing as well as pen & ink drawing. There are even classes in lesser known art forms like scratch board drawing.
https://bit.ly/2YLDz5y