VIDEO: "Lavandula Ex Aere" - A Gouache Painting (Tokenized Art)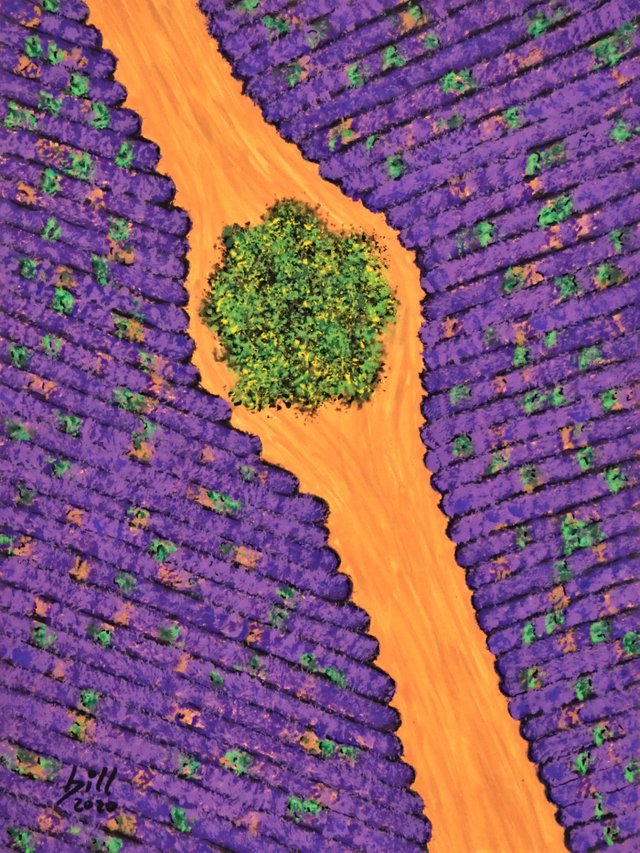 "Lavandula Ex Aere"
gouache on paper
30 x 40 cm (11 ⅞" x 15 ¾")
 
A bird's eye view at a Provence lavender field in the south of France, looking straight down... You can follow the development of this painting by watching the short video. For those in a hurry photos of the individual steps are attached below.
 
Ein Blick aus der Vogelperspektive auf ein Lavendelfeld in der Provence, steil nach unten schauend... Ihr könnt euch die Entwicklung dieses Bildes in dem kurzen Video ansehen. Für ganz Eilige sind unten Fotos der einzelnen Schritte angehängt.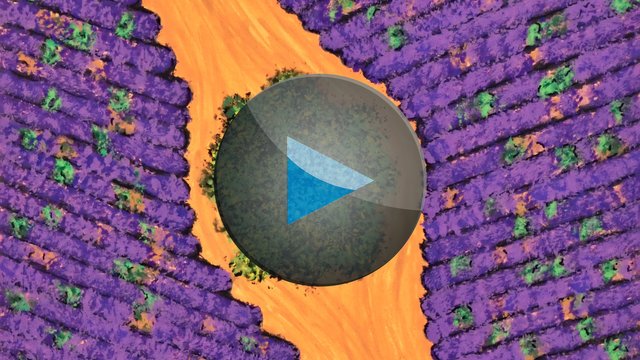 [ watch this video on folkerwulff.com ]
 
Are you a Hiver? If you like you can buy a NFT of this painting on NFT Showroom. NFTs are highly collectible, limited edition, digital representations of art on the HIVE blockchain. This NFT contains a 3000 x 4000 px HDR photograph of my original work suitable for printing and framing.
Thanks for looking, and please don't forget to upvote and reblog if you liked my art. Until next time!
 
Auch auf Hive? Wenn Ihr mögt, könnt ihr ein NFT dieses Gemäldes im NFT Showroom kaufen. Ein NFT ist eine digitale Representation eines Kunstobjektes in streng begrenzter Auflage auf der HIVE Blockchain. NFTs eignen sich hervorragend zum Sammeln. Dieses NFT enthält ein HDR-Foto meines Originalgemäldes im Format 3000 x 4000 px, das sich für Druck und Rahmung eignet.
Danke fürs Anschauen, und vergesst bitte nicht das Upvoten und Rebloggen, wenn euch mein Beitrag gefallen hat. Bis zum nächsten Mal!