Burning Man Sculptures in Washington D.C.
Maya's Mind by Mischell Riley
This 5 ton cast, 20 foot tall and 9 foot wide sculpture of Maya Angelou is currently being displayed downtown DC (17st & H st).
The three stacked booked create steps to clinb up into Maya's mind to hear her recite her poem "Still I Rise". Her voice is unique and powerful, adding a dimension and presence in the sculpture that evokes a sort of reverence. At the top of her head hangs an empty birdcage that has no bottom in honor of her famous book "I know Why the Caged Birds Sing". Her head wrap turns into birds talking flight symbolizing her poem "Still I Rise".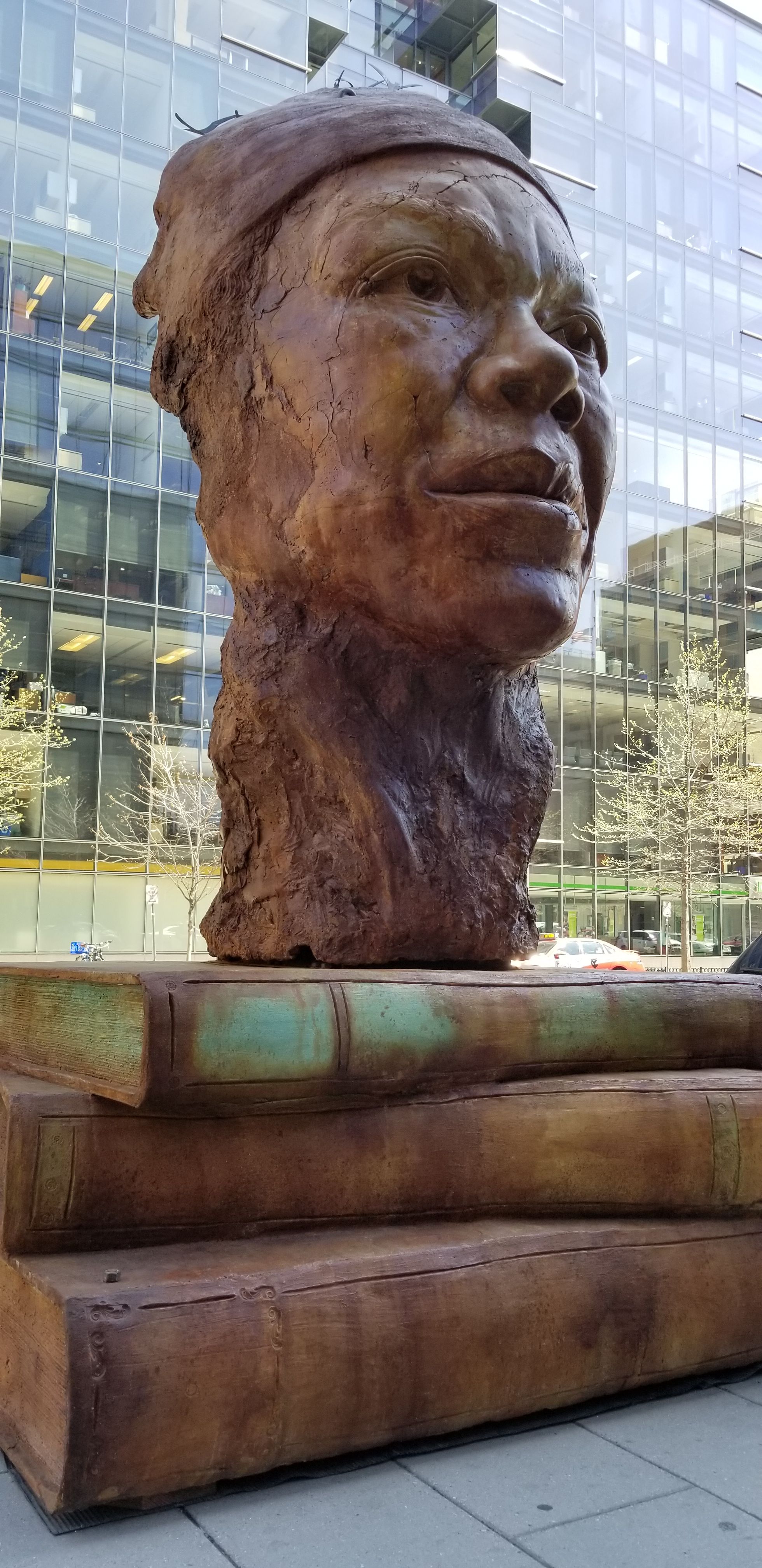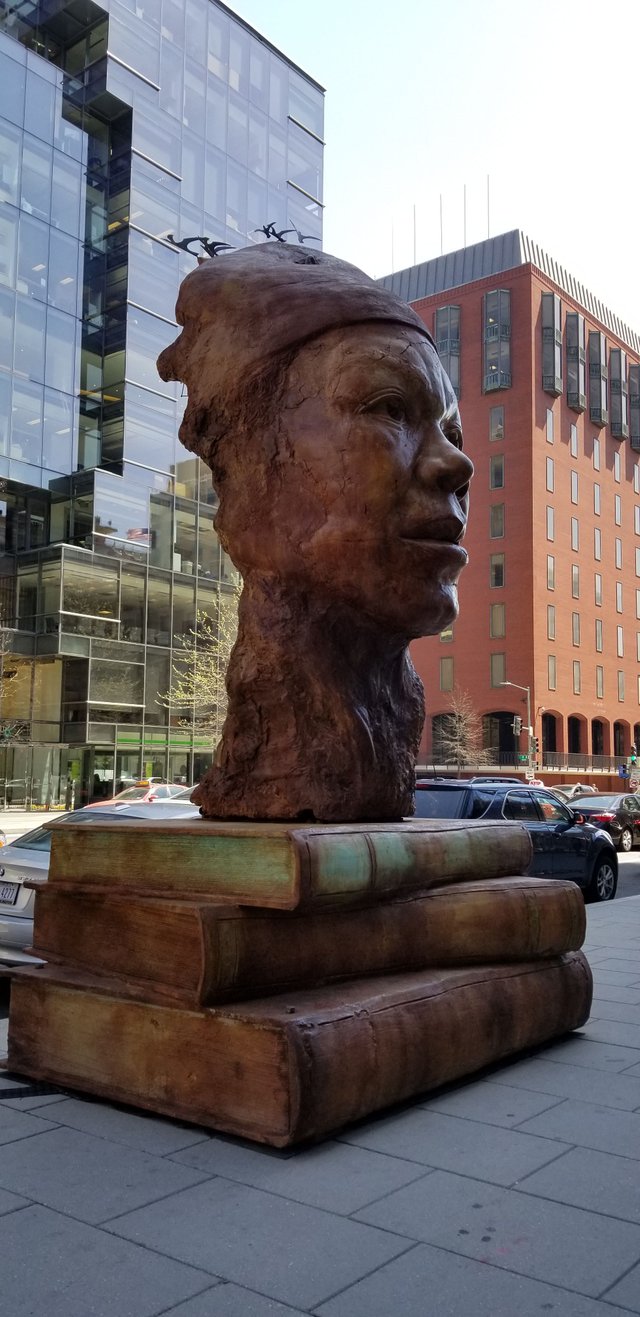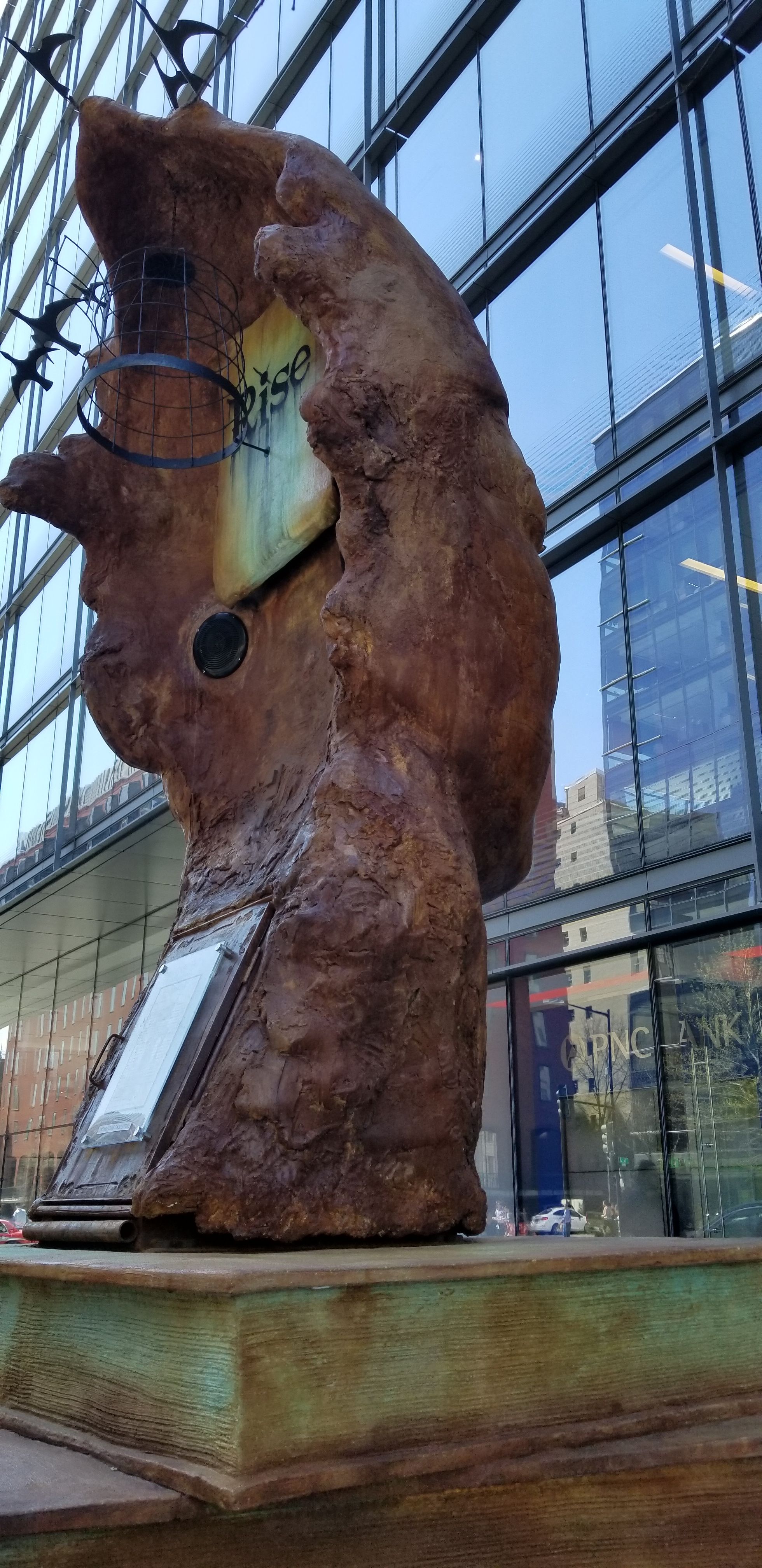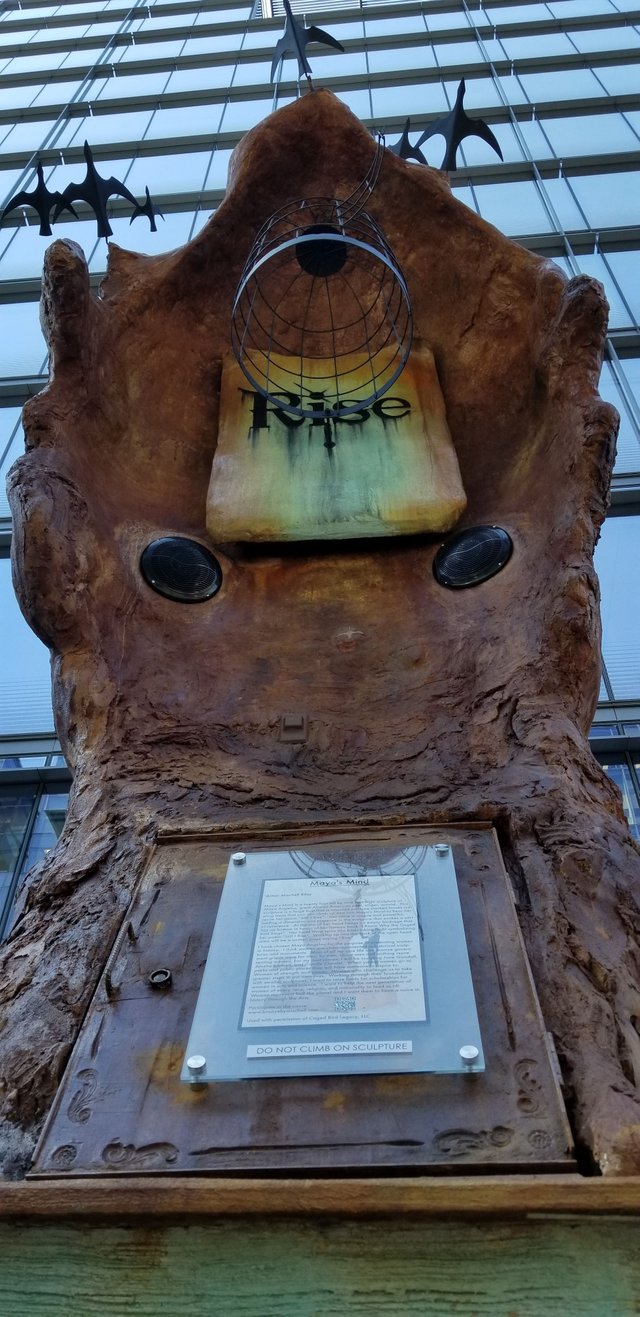 Smithsonian, Streets in Renwick Gallery's First-ever Outdoor Extension