Quest
Once again, it's been a while. I think this is the only place where I actually try to explain my art, and that's what keeps me coming back here, even if it is only two or three times a year. This is my secret little place.
This piece is called Quest. It's almost a year old now. I find that looking back through old paintings is a lot like reading old journals. I can see a painting from years ago and suddenly remember how life felt at that time. All without words.
Quest, 5x5 watercolor on paper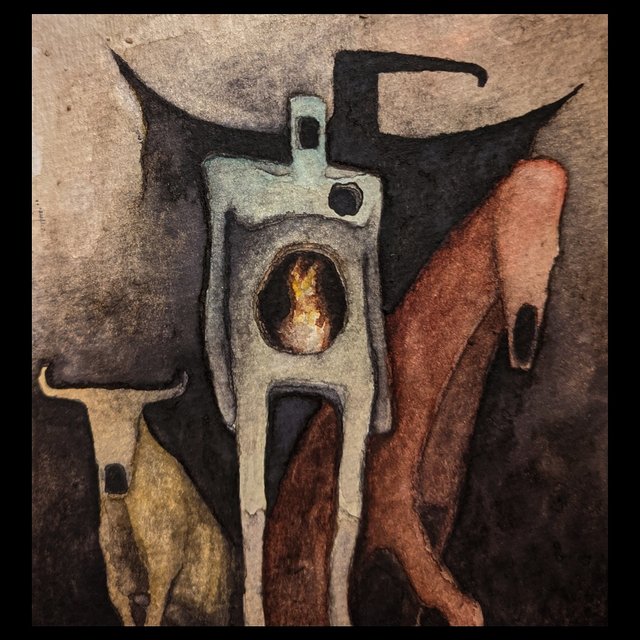 When I was younger, I wrote a story about a boy who finds a secret world (very original I know) The entrance to this world is a white door standing in the middle of a field. The boy enters the secret world, but when he leaves, a breeze keeps the door from shutting all the way and the boy doesn't notice. A curious crow that had been watching from a nearby tree finds it's way inside, but this is no place for crows.