Let's Visit National Gallery of Modern Art, New Delhi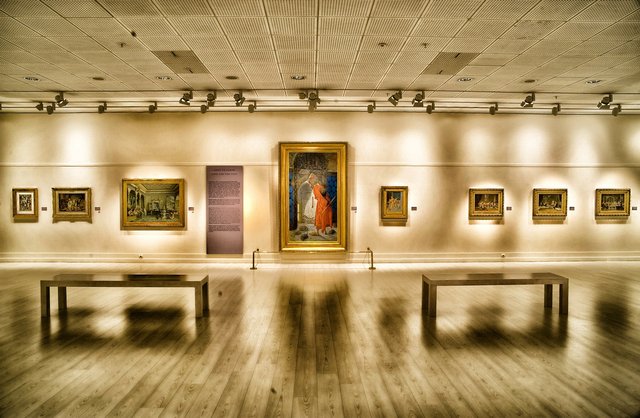 ---
We visited National Gallery of Modern Art on 31st January cuz mom's a rangoli artist and she wanted to check out some modern art. We had come across our PM Modi's mementos put up for auction over there which is what my previous post is all about.
So, NGMA is supposedly Delhi's flagship art gallery that is housed in Maharaja of Jaipur's former palace. The collection of paintings includes art works from mid nineteenth century to present day art by Indian and some International artists.
It aims to acquire and reserve arts from 1850s onward which includes some popular work by Rabindranath Tagore, Gaganendranath Tagore, Amrita Sher Gil, Raja Ravi Verma, Thomas Deniell and many more.
The gallery was established in 1954 and has more than 14,000 works of art and then some sculptures. The entry fee was INR 20 for Indian Nationals and INR 500 for foreigners. Surprisingly they were allowing mobile phone photography and hence I'm able to show you some of the paintings I loved.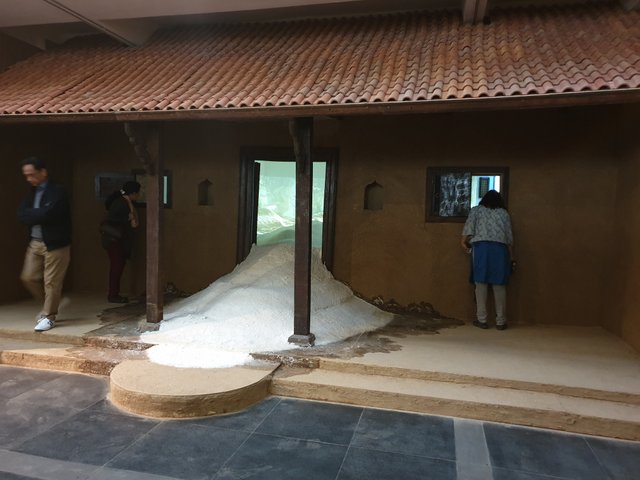 The first gallery we visited was dedicated to Gandhiji and Satyagraha. They had actually placed tonnes of real salt in the gallery and were playing the videos from the Satyagraha inside the hut model.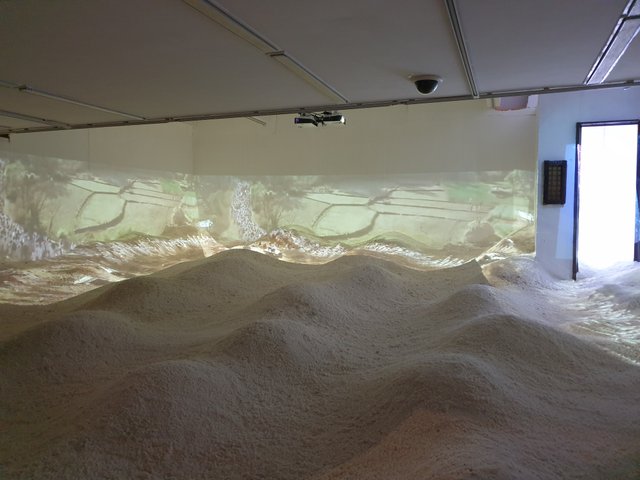 Below is a model of Charkha (Spinning Wheel), a device used to spin thread from natural fibres.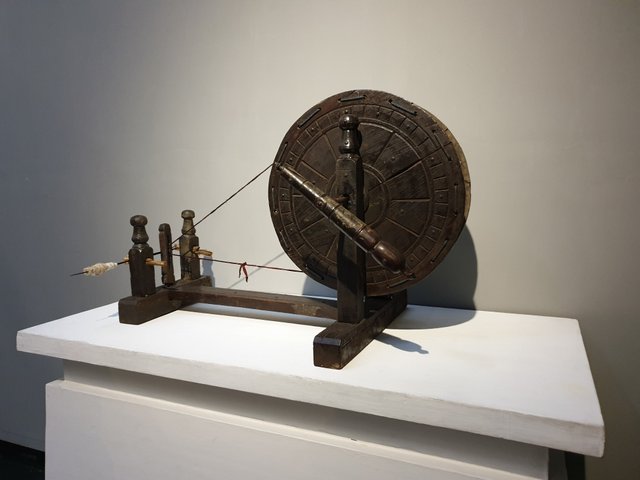 Below is a display of various letters written back in the days.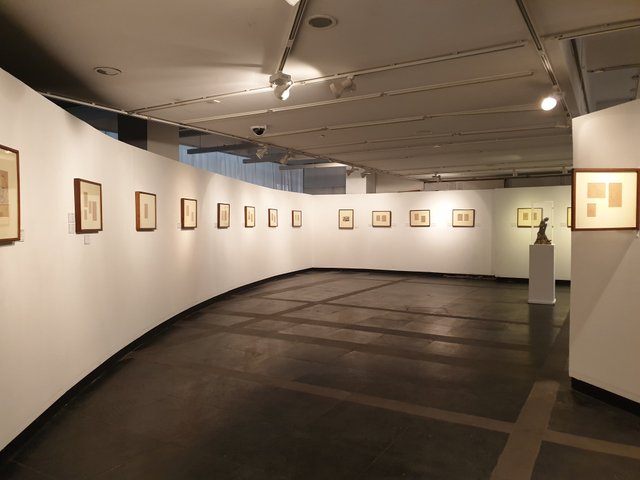 Then the paintings are displayed in the upper floors:
---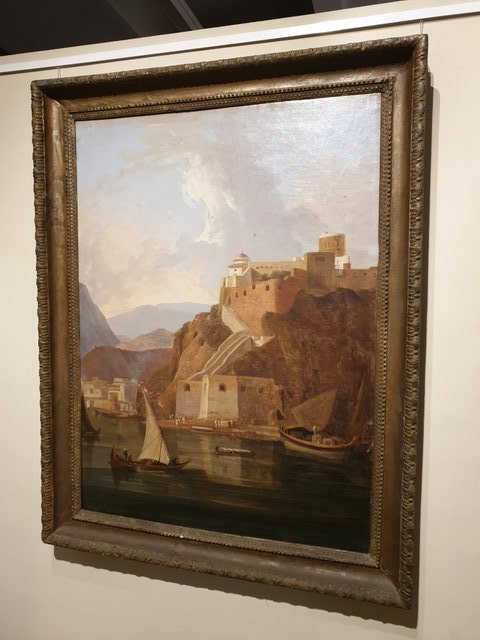 View of Fort Mirani at Muscat Sultanate of Oman, 1814 by Thomas Deniell
---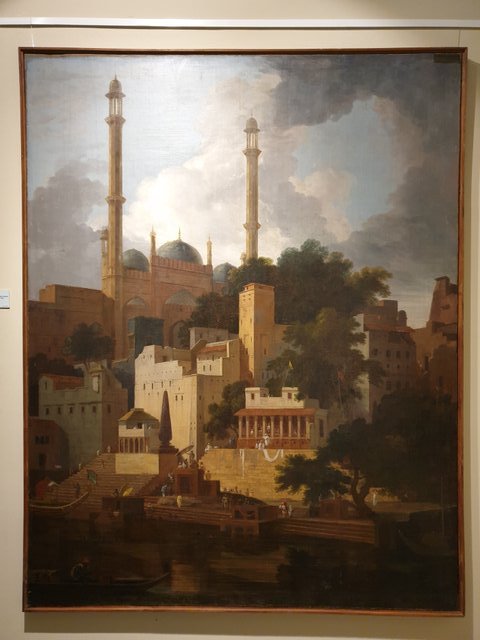 Banaras: Aurangzeb's Mosque and Benimadhava Ghat, 1813 by Thomas Deniell
---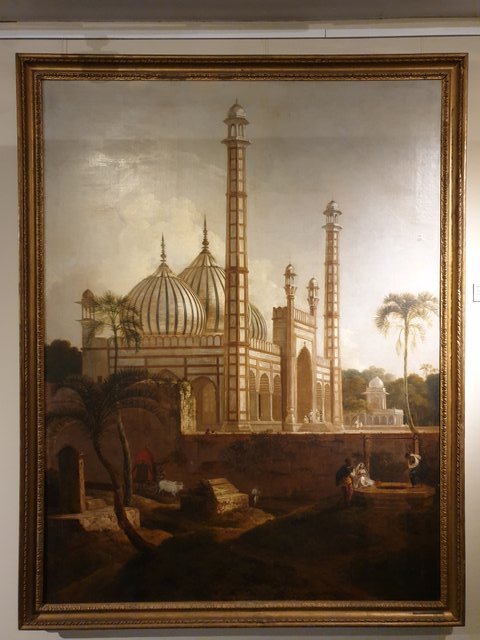 Mosque by Thomas Deniell
---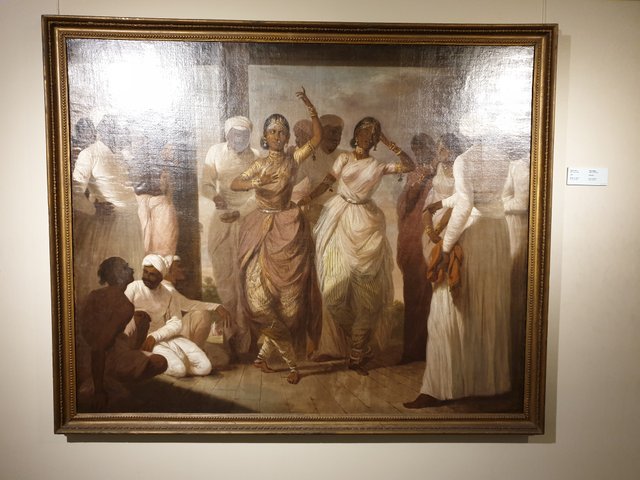 Dancers by Tilly Kettle
---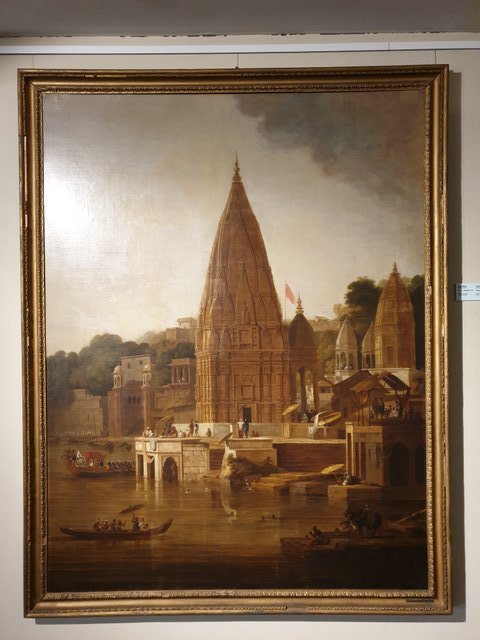 Banaras: The Manikarnika Ghat by Thomas Deniell
---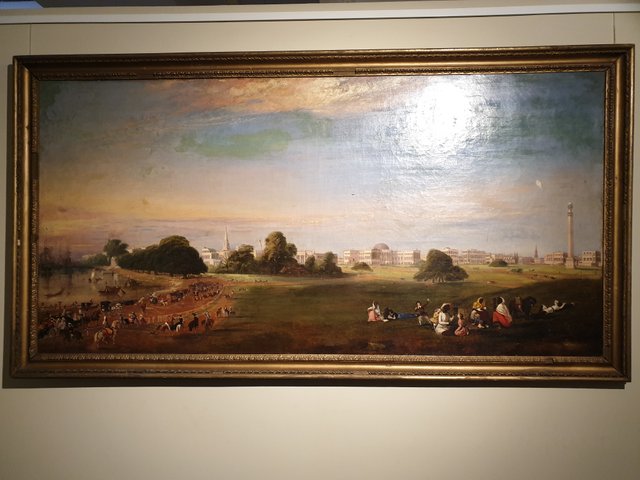 Calcutta by Marshal Claxtion
---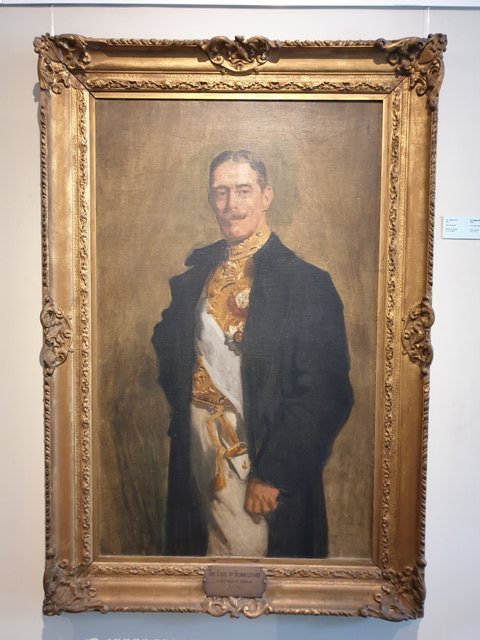 Lord Ronaldshey by G. Fidies Watt
---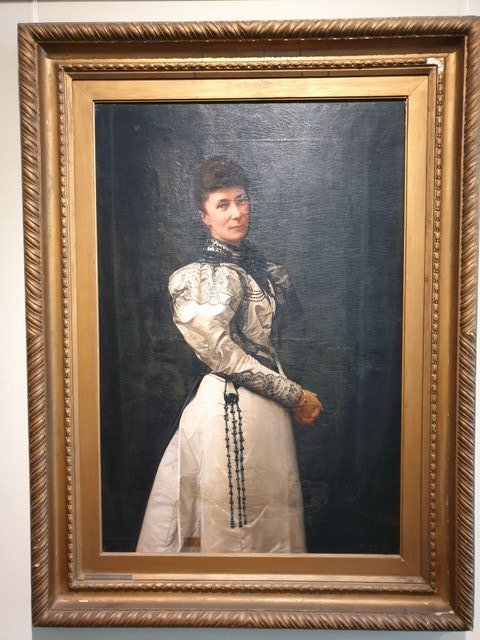 Portrait of Lady Illiot by Haris Bert
---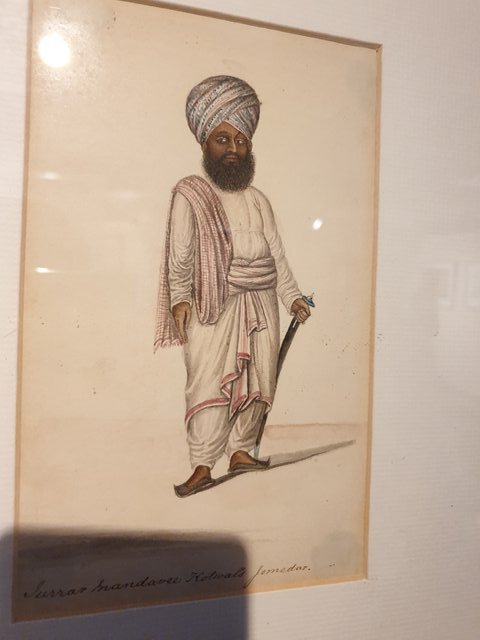 Kotwal's Jamadar with a sword by Unknown artist
---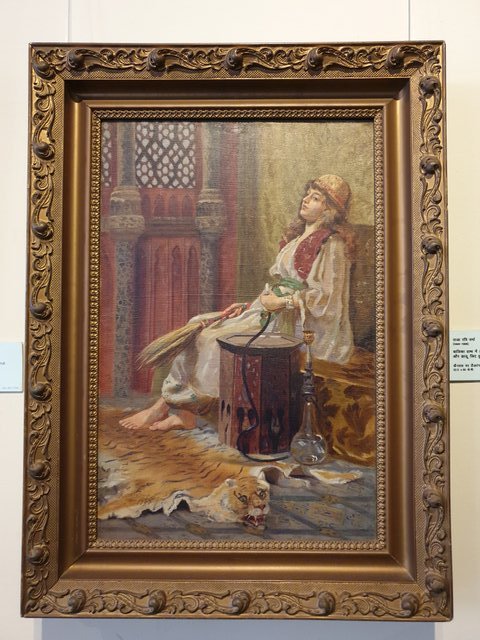 Girl Holding Hooka and Broom by Raja Ravi Verma
---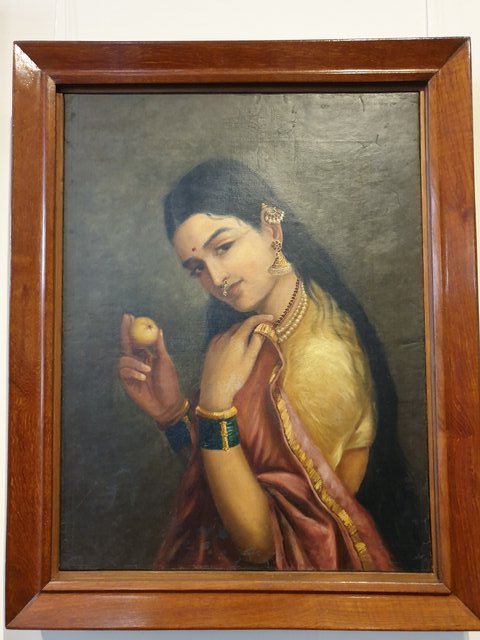 Woman holding a Fruit by Raja Ravi verma
---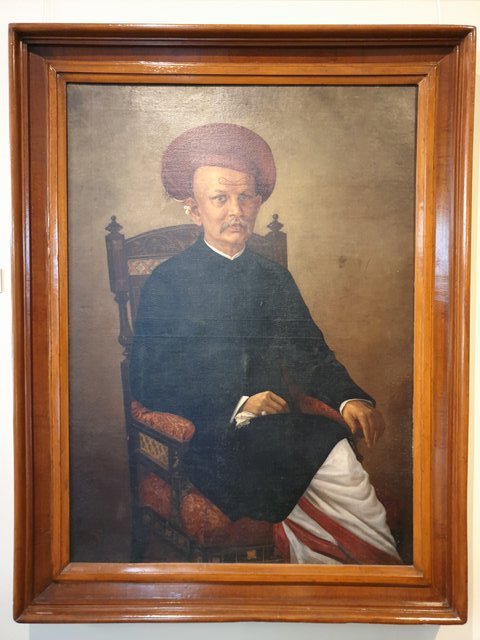 Portrait of a Gentleman by Raja Ravi Verma
---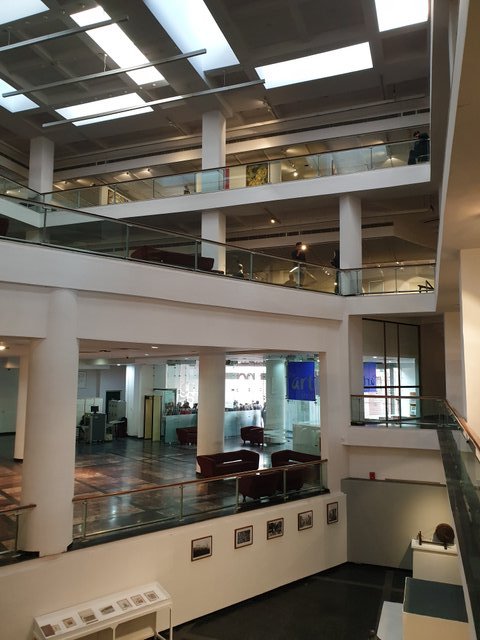 The floors of the gallery
---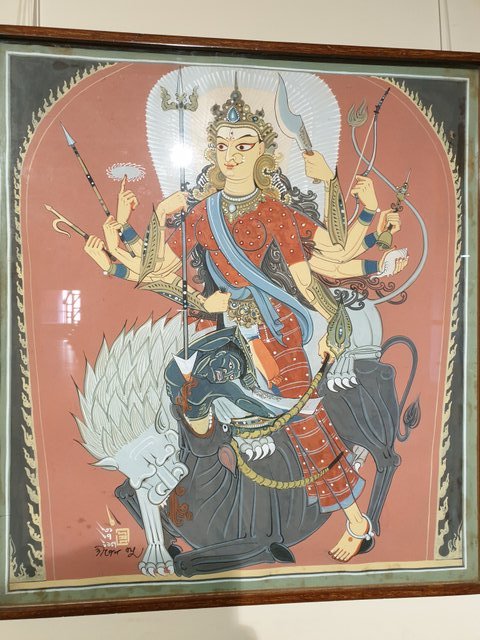 ---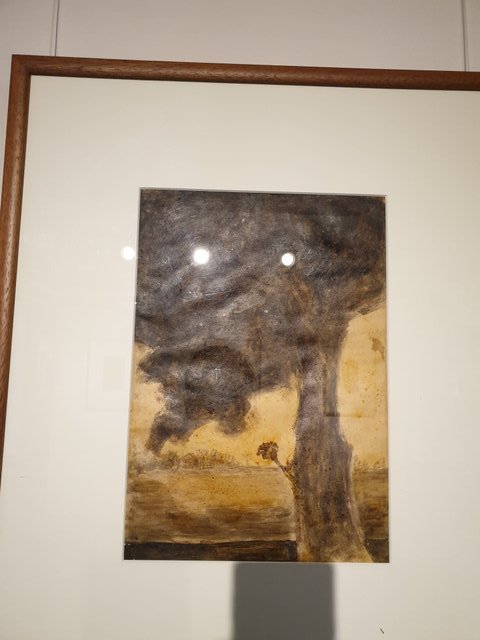 Landscape by Rabindranath Tagore
---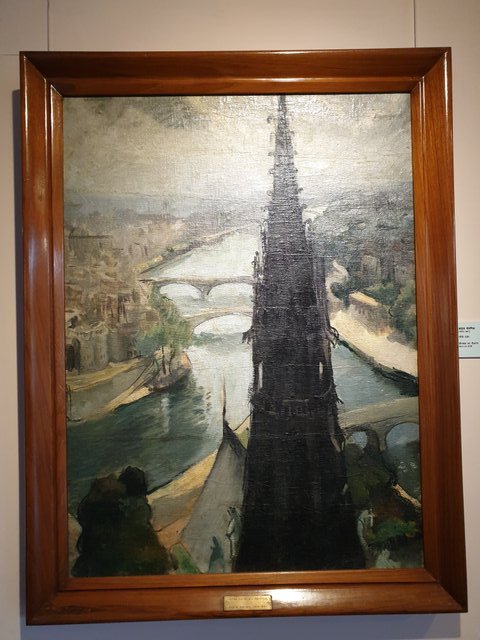 Notre Dame by Amrita Sher Gil
---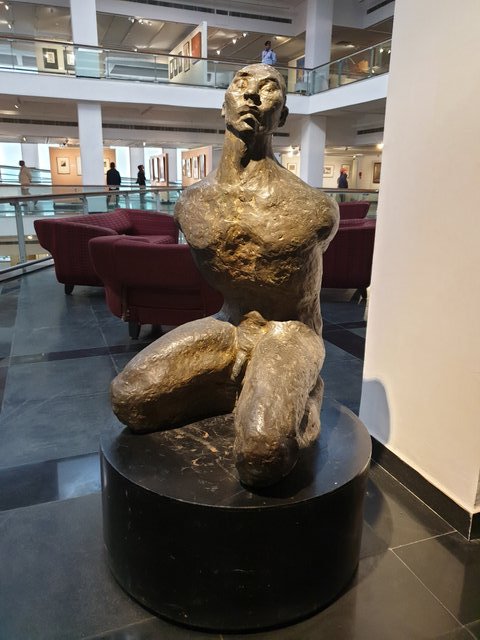 Sculpture of a Man
---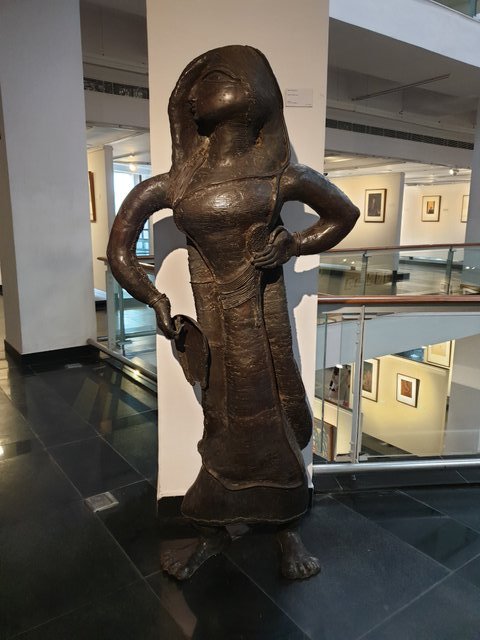 Sculpture of a Woman
---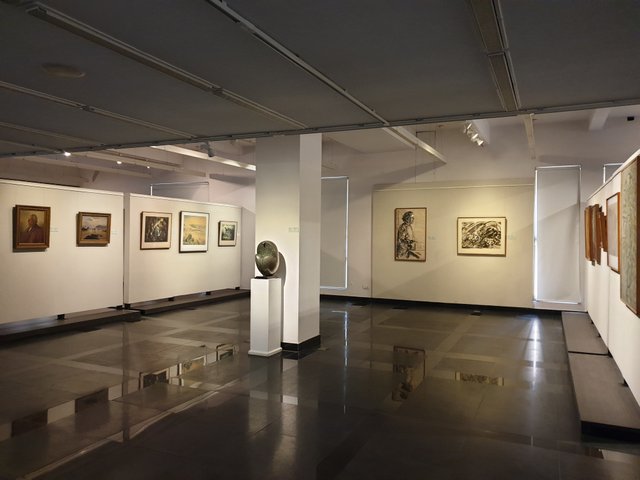 A wide view of a section of the gallery
---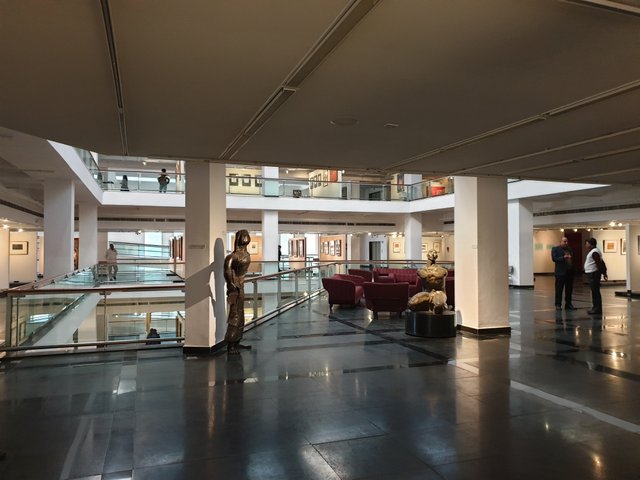 ---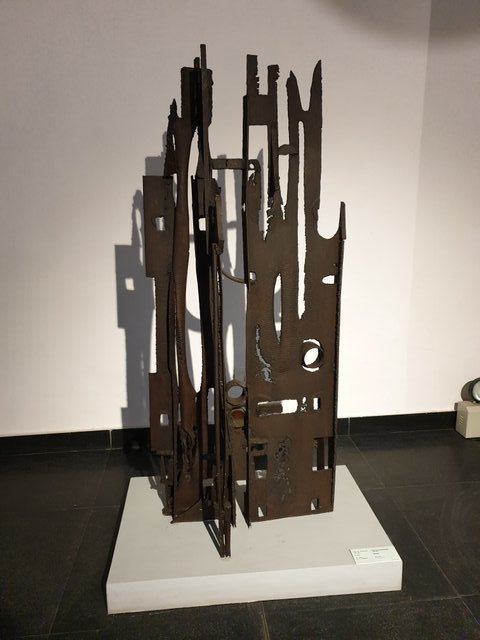 Sculpture
---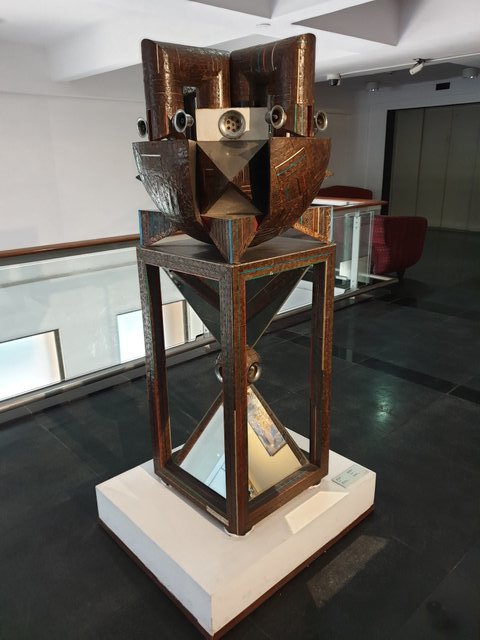 Some cool Instrument
---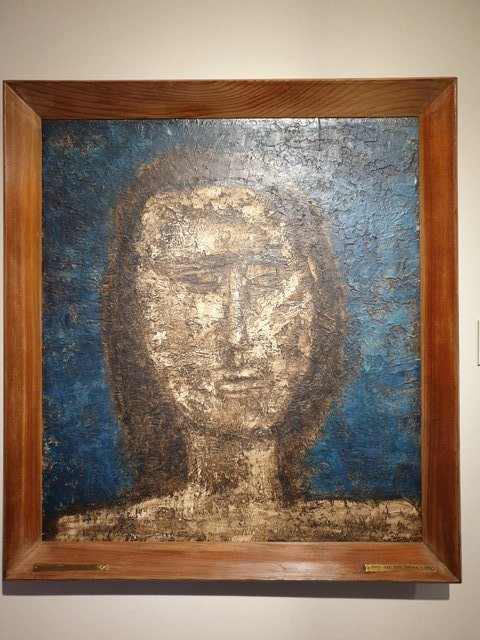 Head, 1962 by Akbar Padamasee
---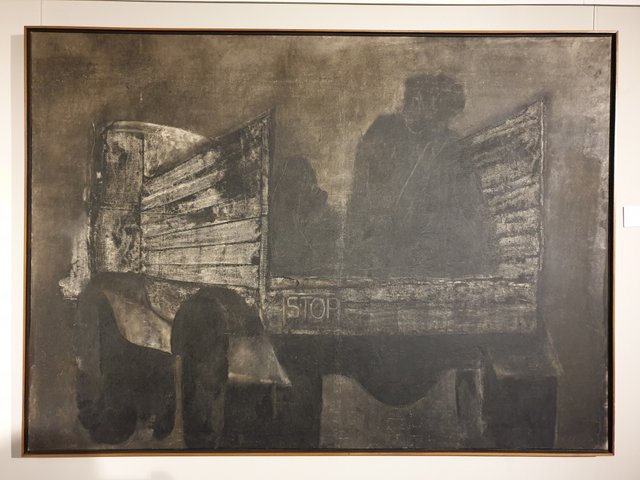 Black Truck by Krishen Khanna
---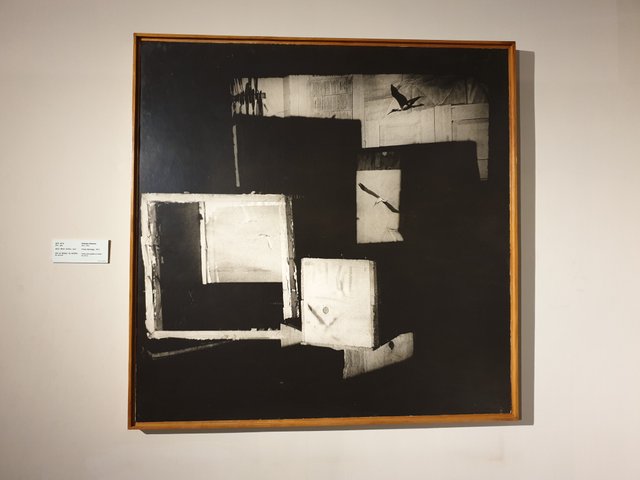 Photo Montage, 1971 by Krishen Khanna
---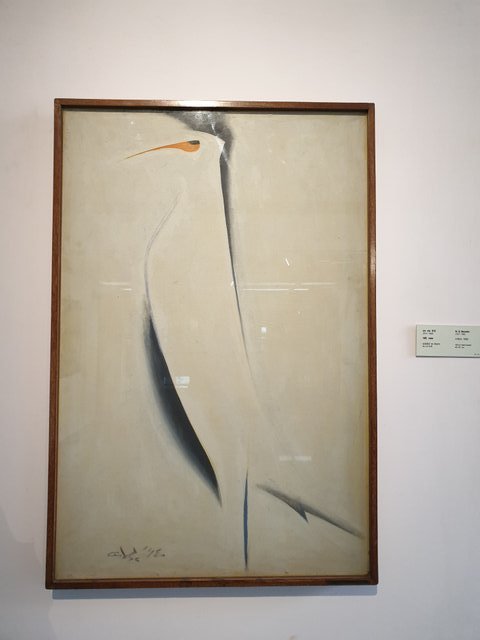 A Bird, 1959 by N. S. Bendre
---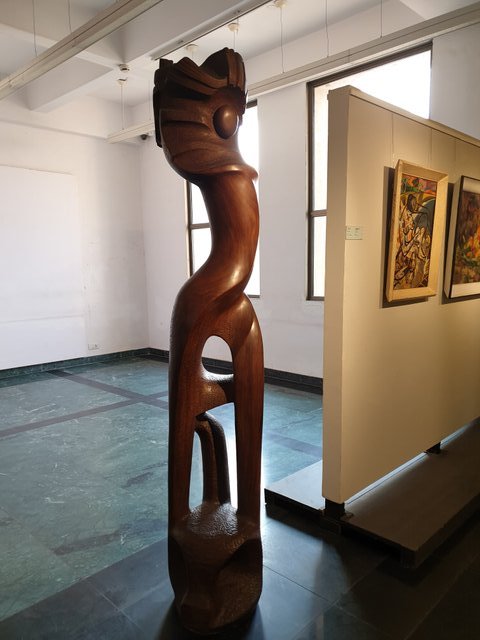 Wooden Sculpture
---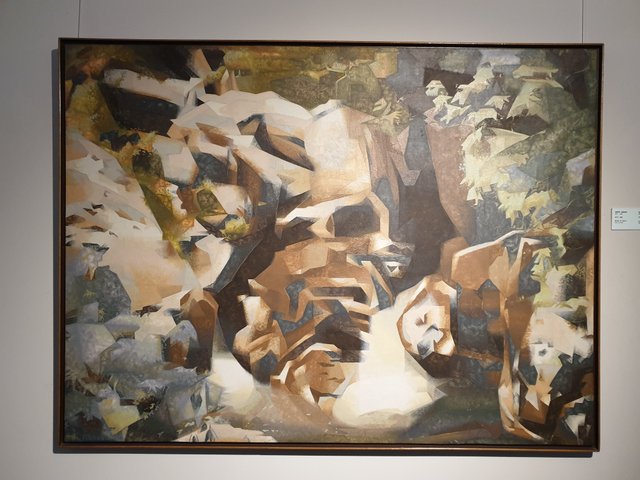 The Source, 1986 by Jehangir Sabavala
---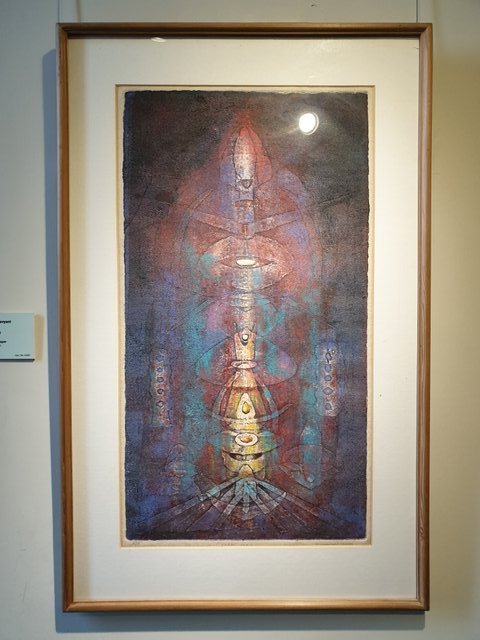 Yoga, 1990 by Krishna Devyani
---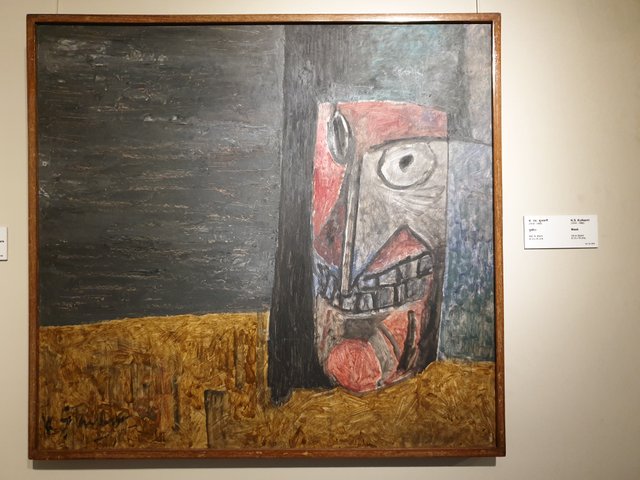 Mask by K.S. Kulkarni
---
Roopantar: Sculpture Exhibition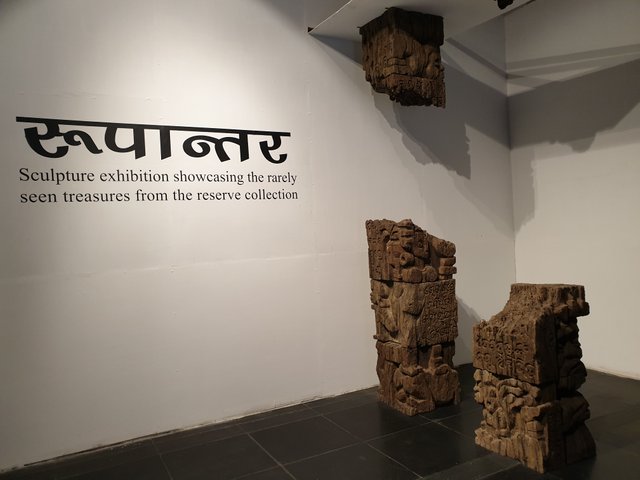 I didn't click many pictures at the Sculpture Exhibition. One thing that caught my eye was this life sized real looking human sculpture that seemed to be alive. It looked like one of those figures from Scooby Doo cartoons that turns it's eyes and looks at you.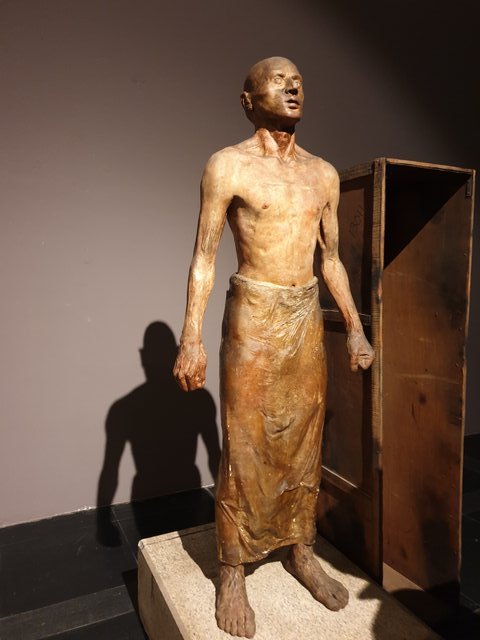 Just look at his eyes. They are too realistic and scary! Don't you feel that he's alive?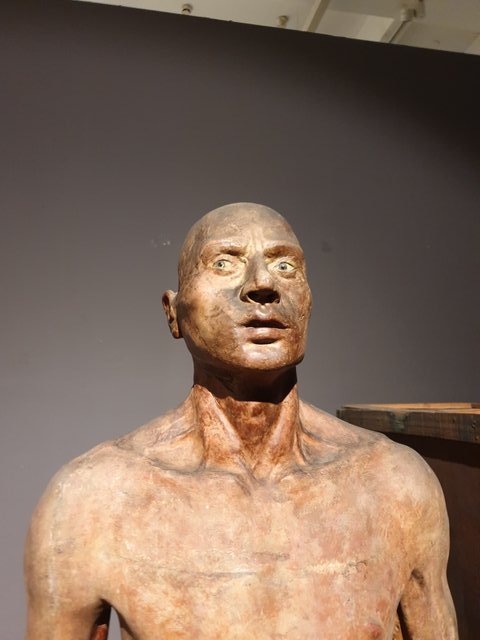 It is made with Fiber Glass and Wood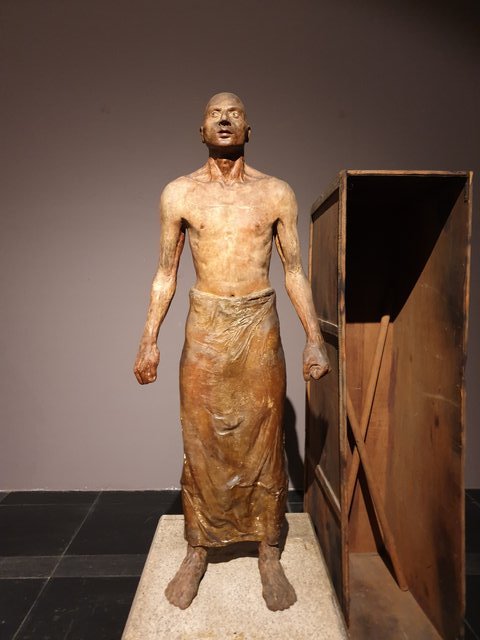 Standing Man by Natraj Sharma
---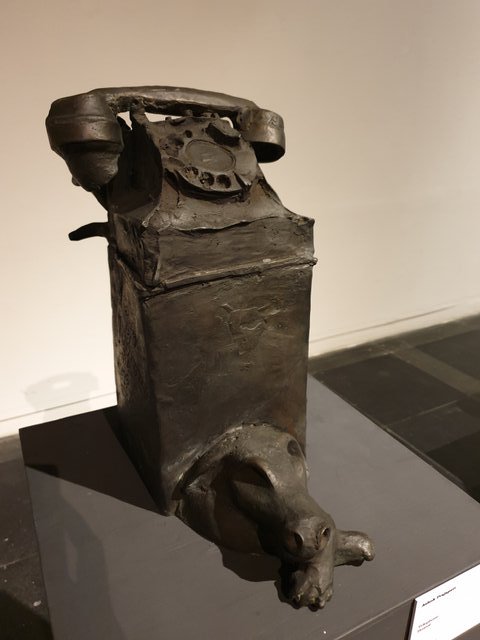 This sculpture reminds of that meme: When the phones were tied, humans were free!
---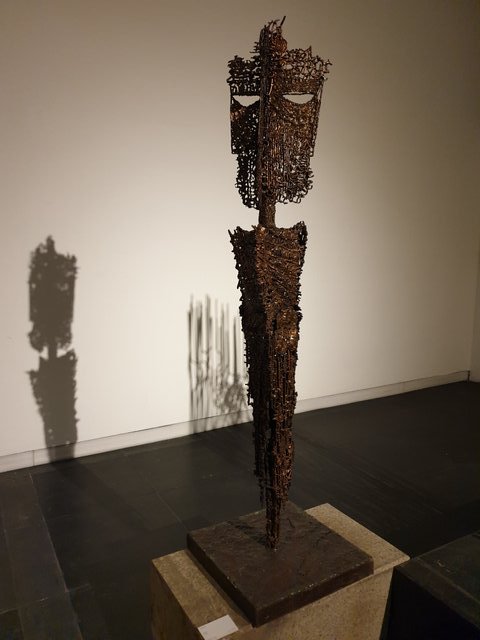 I don't remember the title of these last two sculptures. There were a lot more sculptures and paintings which I didn't click. Do visit the museum and check those out if you are an art lover. Some paintings motivate you so much to start painting.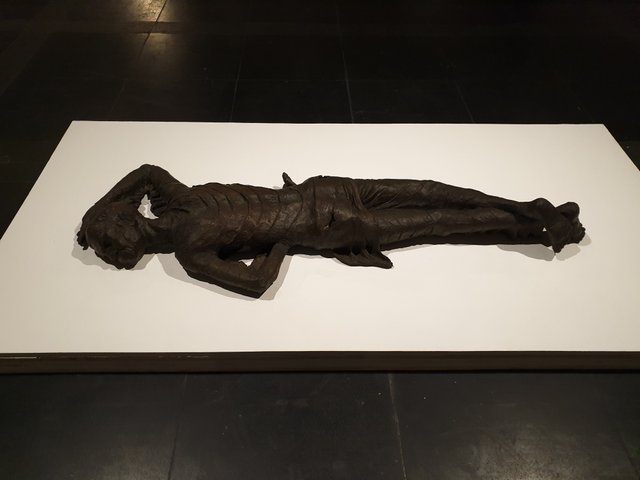 I hope you enjoyed this post. Thanks for making it till the end! :)
---
Thumbnail by Pixabay