VISIONARY ART ENTRY - THE UNIFIED MAN
Greetings Steemians,
This is my entry for the Visionary Art Contest by @elohprojects .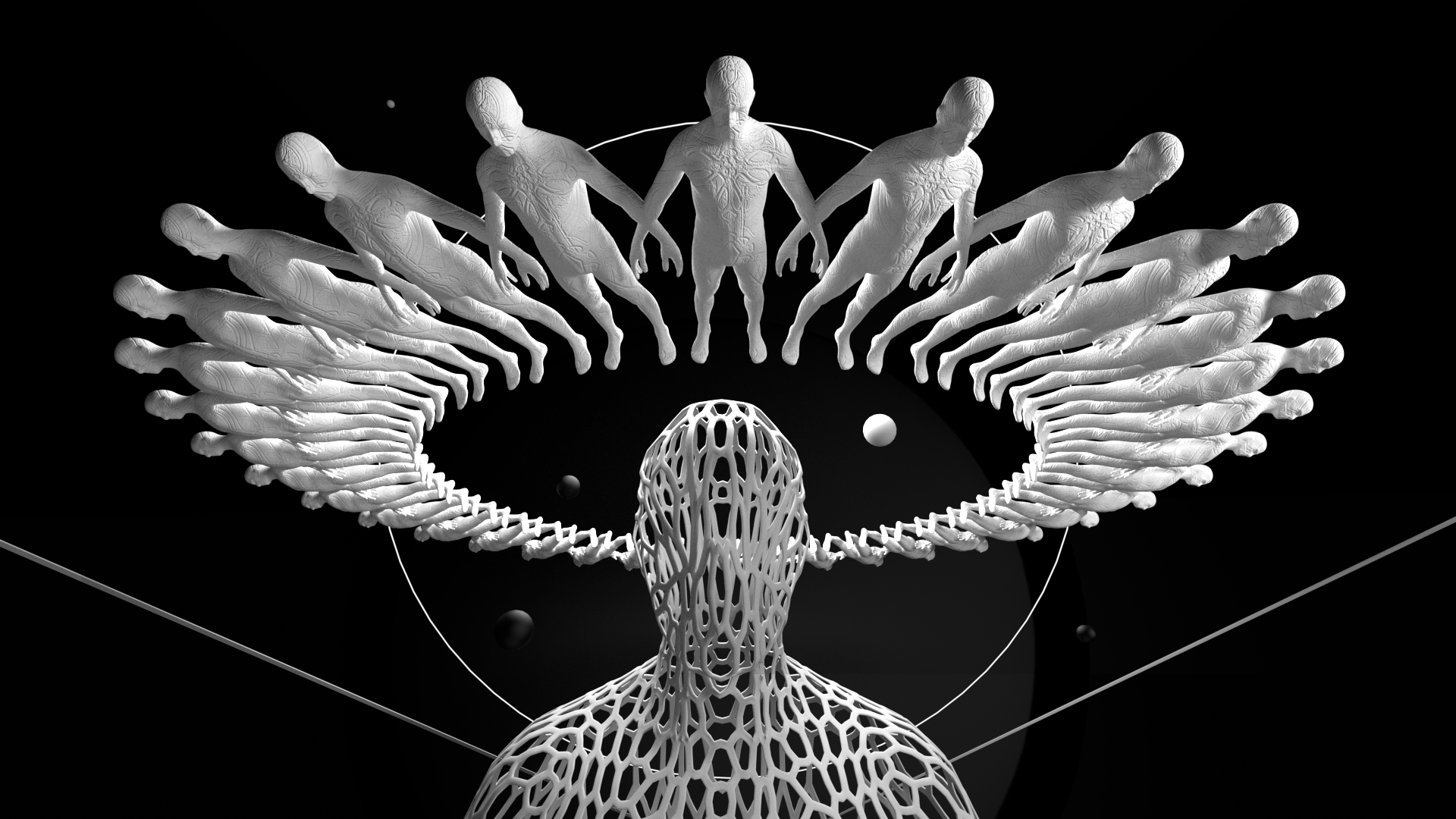 Title : The Unified Man
Medium : 3D art
Category : Hyper-dimensional Object
IDEA
So a little insight on the idea, what I want to convey is humanity in it's system within the universe with a supreme being at it's core . Usually a work like this would be bursting with kaleidoscopic colors but I wanted to make it black and white so that the shapes would be the main focus. Target was for partial minimalism with realistic lighting. The humans within the circle represents all the the different people in the world, united in existing . Outside of that, is the universe represented by the spheres as planets. The bottom part of the image is a supreme being that maintains the order and chaos. The humans also resemble a halo above the supreme being's head.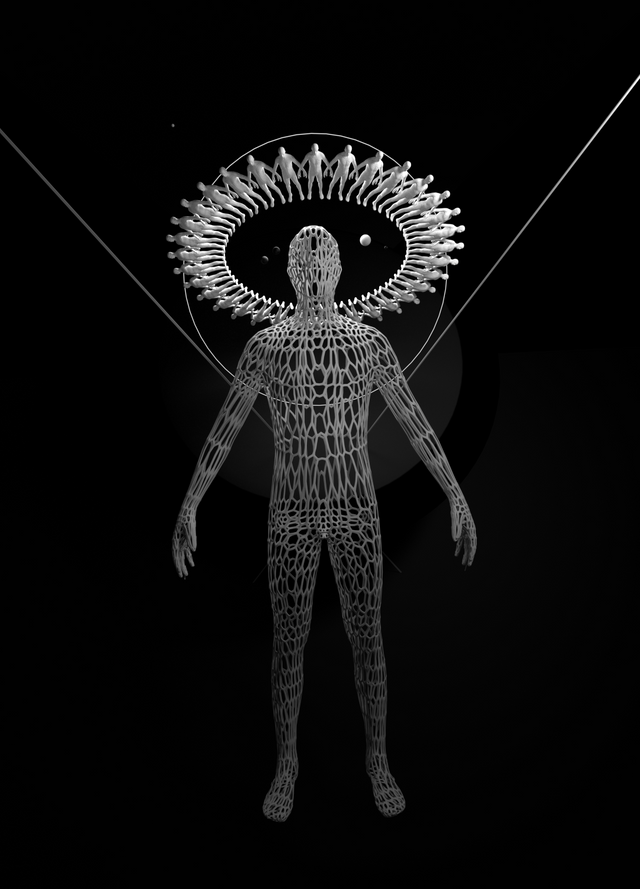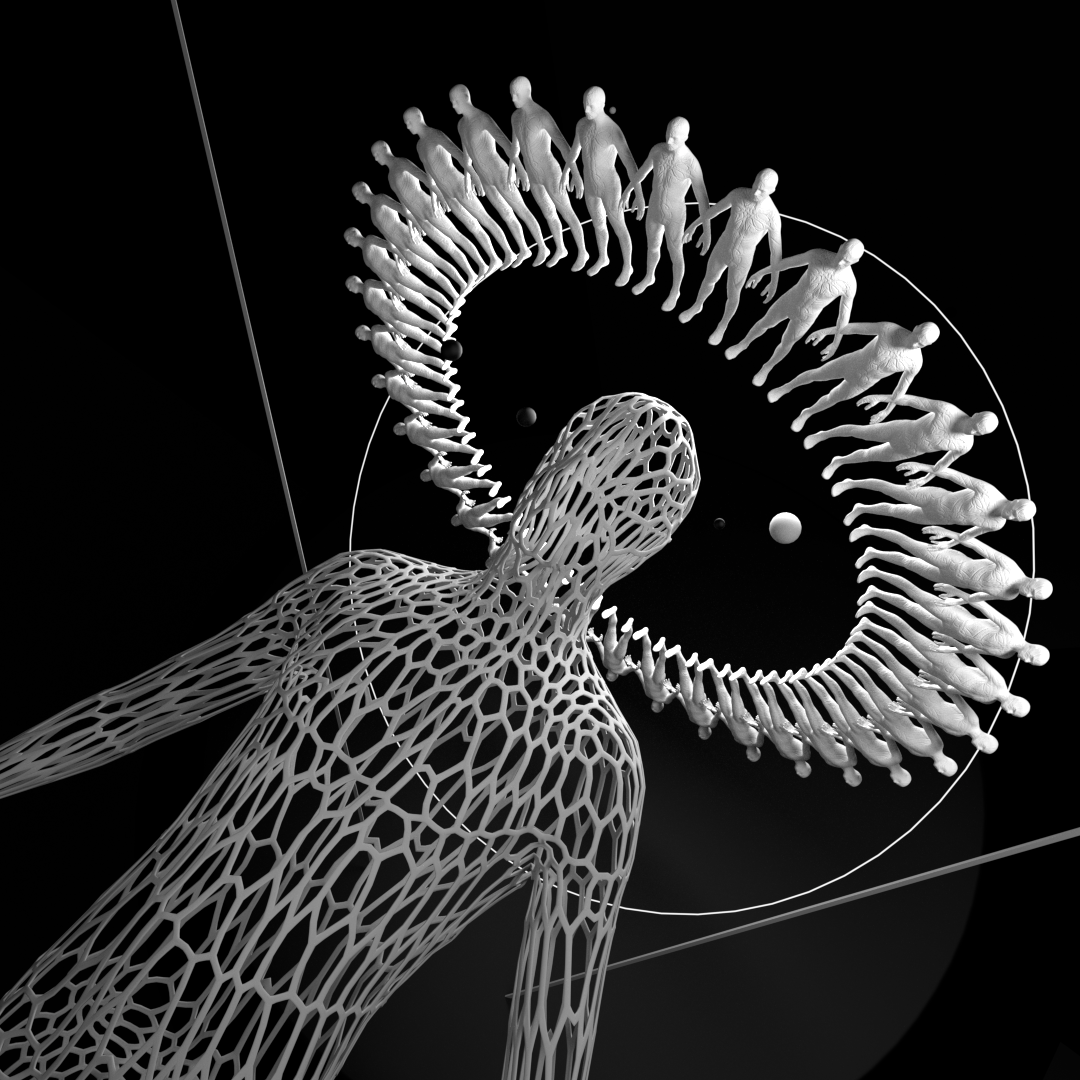 PROCESS
Everything was done in 3D using maya . I used a special script by akashCGI to modify the basic human mesh into a voronoi mesh for the supreme being. You can download the script here if you are interested. The meshes for the humans was imported into Substance Painter to give them a little bit a surface bump so they wouldn't be too plain.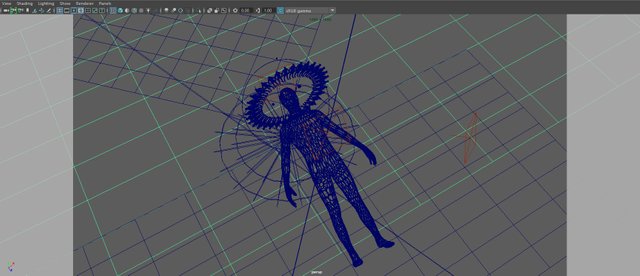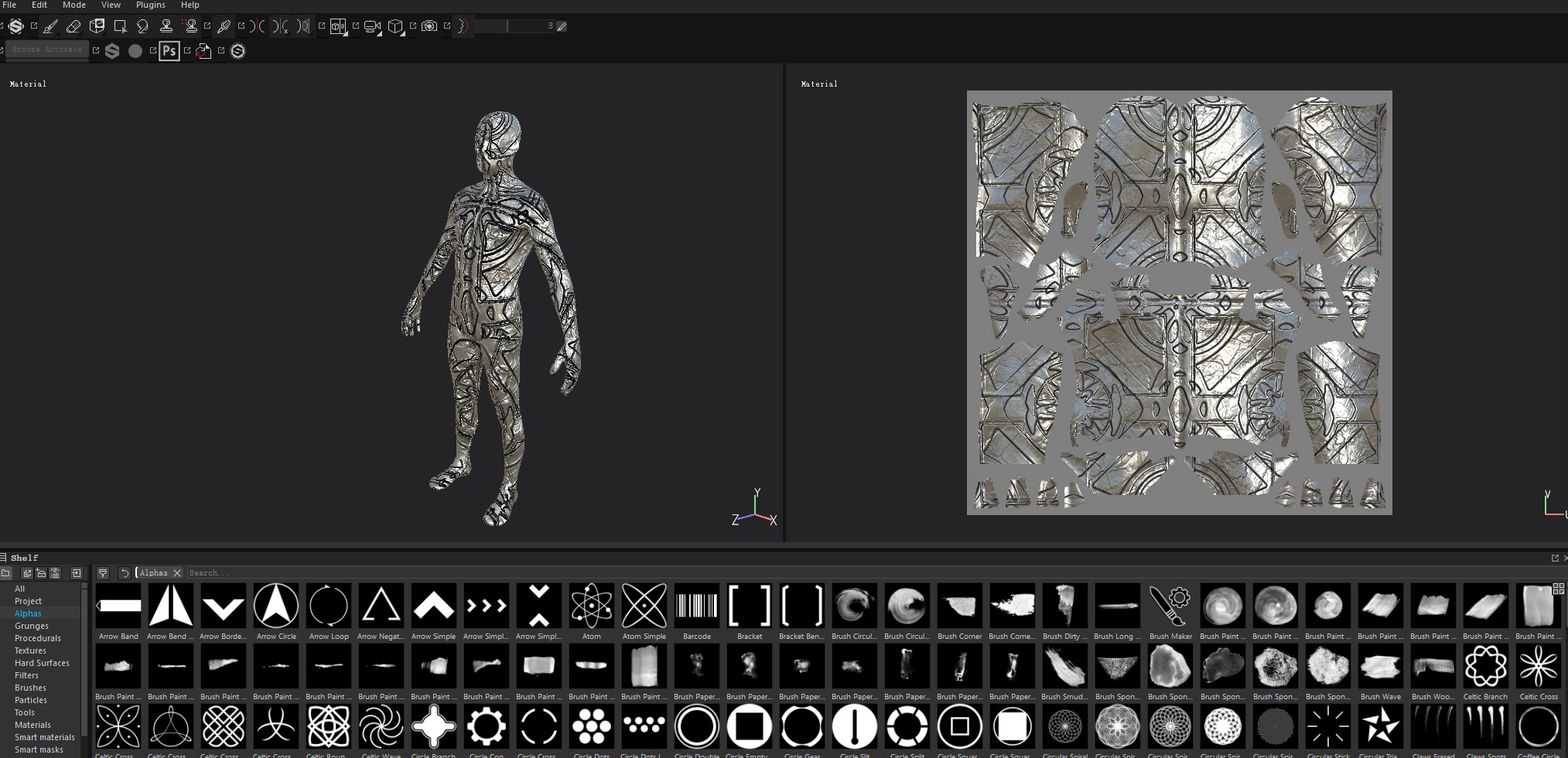 I used MASH to distribute the humans into a radial pattern.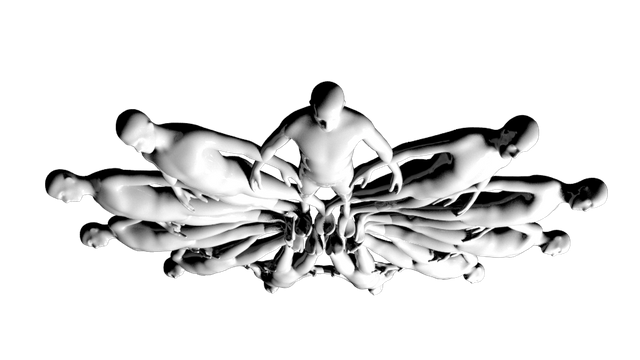 Next was putting in primative objects and background planes to make an interesting composition.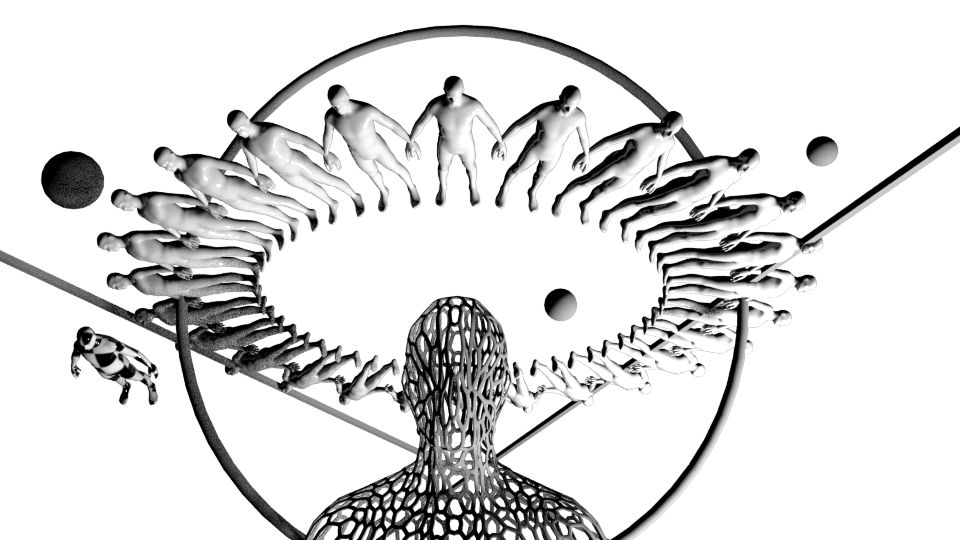 Next is one of the parts that I really enjoy doing which is lighting the scene to get the look and feel that I wanted. I used one light from above, one from below and one from the side , with a dome light to add some extra fill light to the dark areas .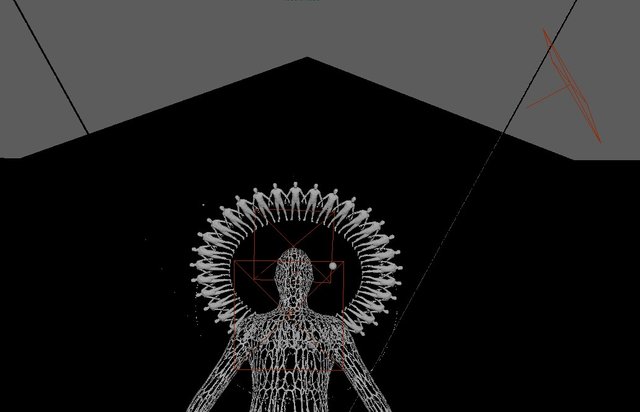 I took hours of tinkering with it , playing with the position of the objects , adjusting the lighting until I am pretty satisfied with the final output.
So that's about it, if you are interesting in trying out for the contest you can go to this page . Hurry, as of posting this, there is only a couple of days left in the contest !
Thanks for dropping by, til next time!