The first evening of arrival we went to the Zocalo of Ajijic and participated in the Day of The Dead festival which is a bit like Halloween but emphasizes the ridiculous situation of wealthy women parading around in all their finery but underneath all of that, they have skeletons like everyone else. it is a statement that we are all equal in death or something like that. Then the little kids dress up and go around to houses to get candy like in the US. They dress up paper machete skeletons with finery of the vain.
![20171102_193959.jpg]
(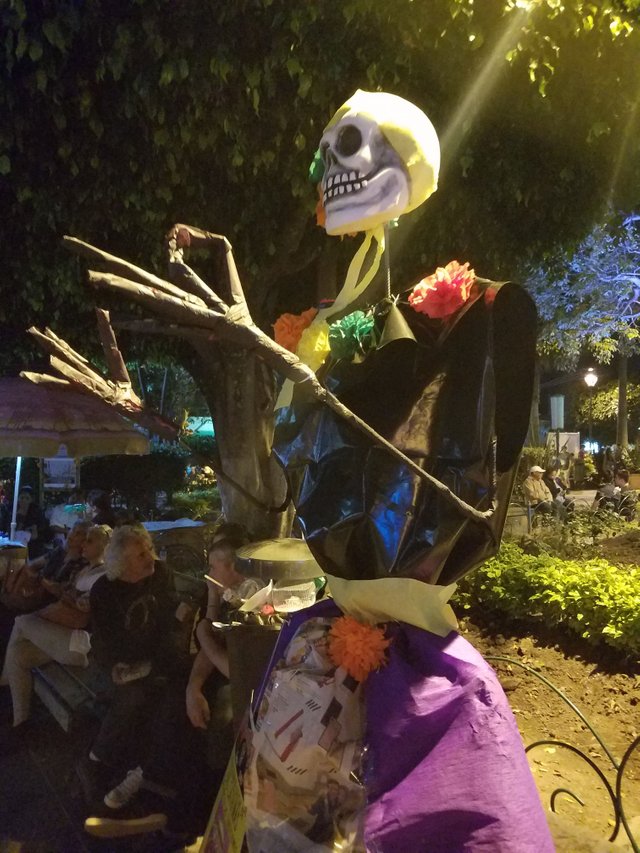 )
What can I say? we arrived in Ajijic in a van we rented in Hermosilla with our dog Nike and everything we had loaded into our Ford Tauris.
T![20171112_135137.jpg]
(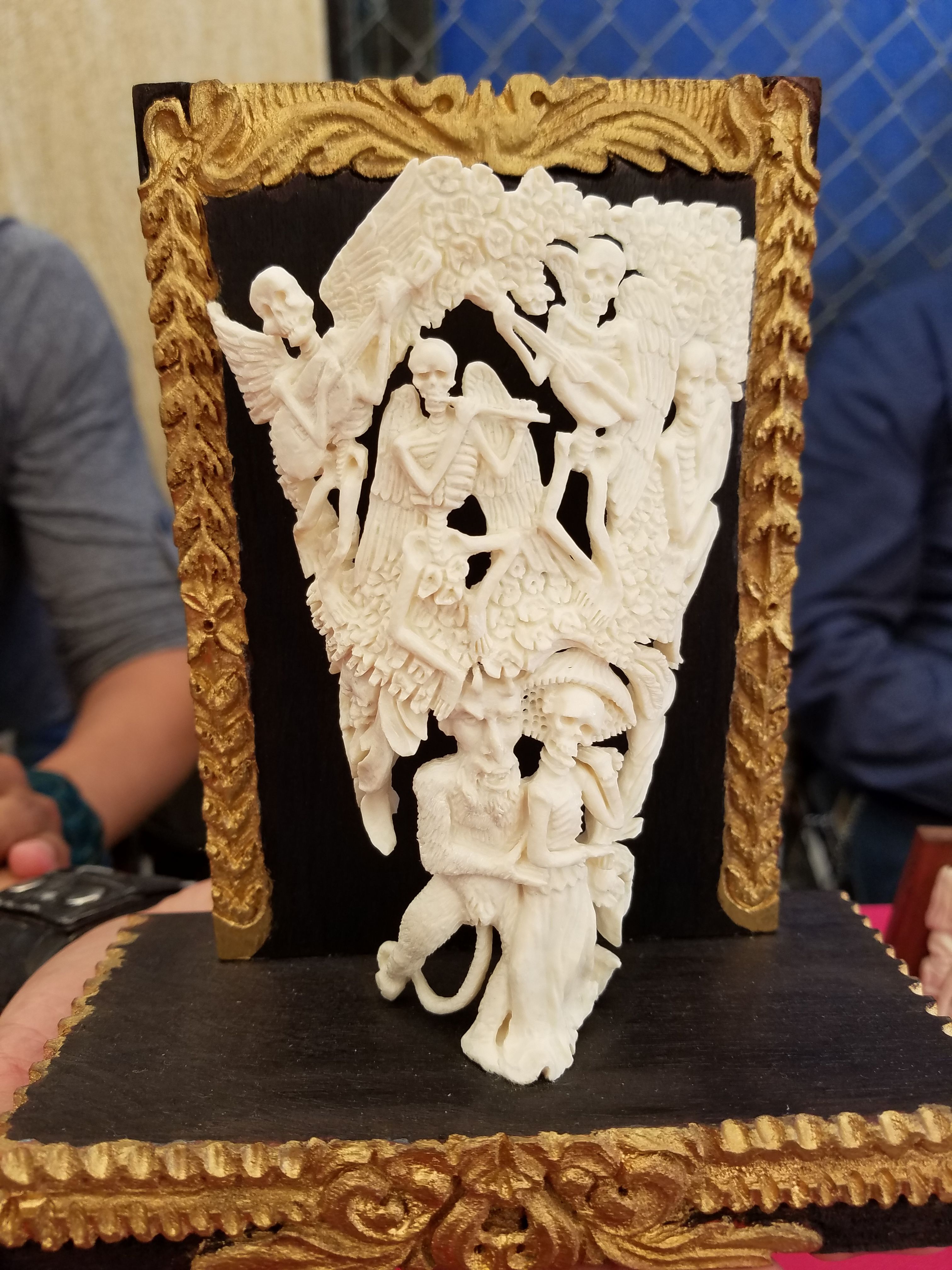 )
The car died just as we crossed the border and the cost of repairs was greater than the worth of the car so we opted to rent a van to get us the rest of the way! Shortly after arriving we visited an arts festival where crafts people from all over Mexico bring their family crafts. I was particularily impressed with this tiny bone carving by a young artist at the fair.