(4' minutes reading time)


Anyone who has the privilege of traveling, must, at least once in his life, visit Greece.
One of the most important things to do in Greece is to watch in an ancient theater a comedy or tragedy of ancient drama.
In Epidaurus of Peloponnese you can find the most famous ancient theater of Greece, where every summer you can watch excellent performances from the hellenic festival with subtitles in English.
(http://greekfestival.gr/en/venues/view/ancient-theatre-of-epidaurus)
Actually, it is here, where the whole big thing of theater begun!
Theater is one of the most significant hellenic exported products to the global civilization and a great offer to the humanity!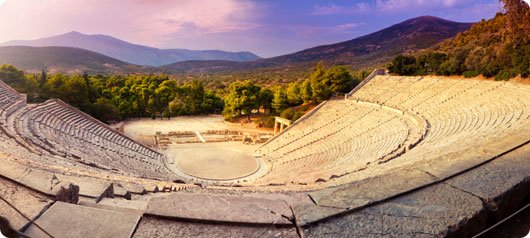 And as a human being, the man, since the antiquity, has the same fears, the same passions and the same quests, in any country.
He is looking for God, he is looking for wealth, he is looking for happiness and last but not least he is looking for Peace.
And I am afraid that these eternal quests will also characterize the future human generations.
BUT! The theater tries to give some answers to these anguished questions.
Especially, comedies are given the most serious analyzes and critiques of the defects of a human character.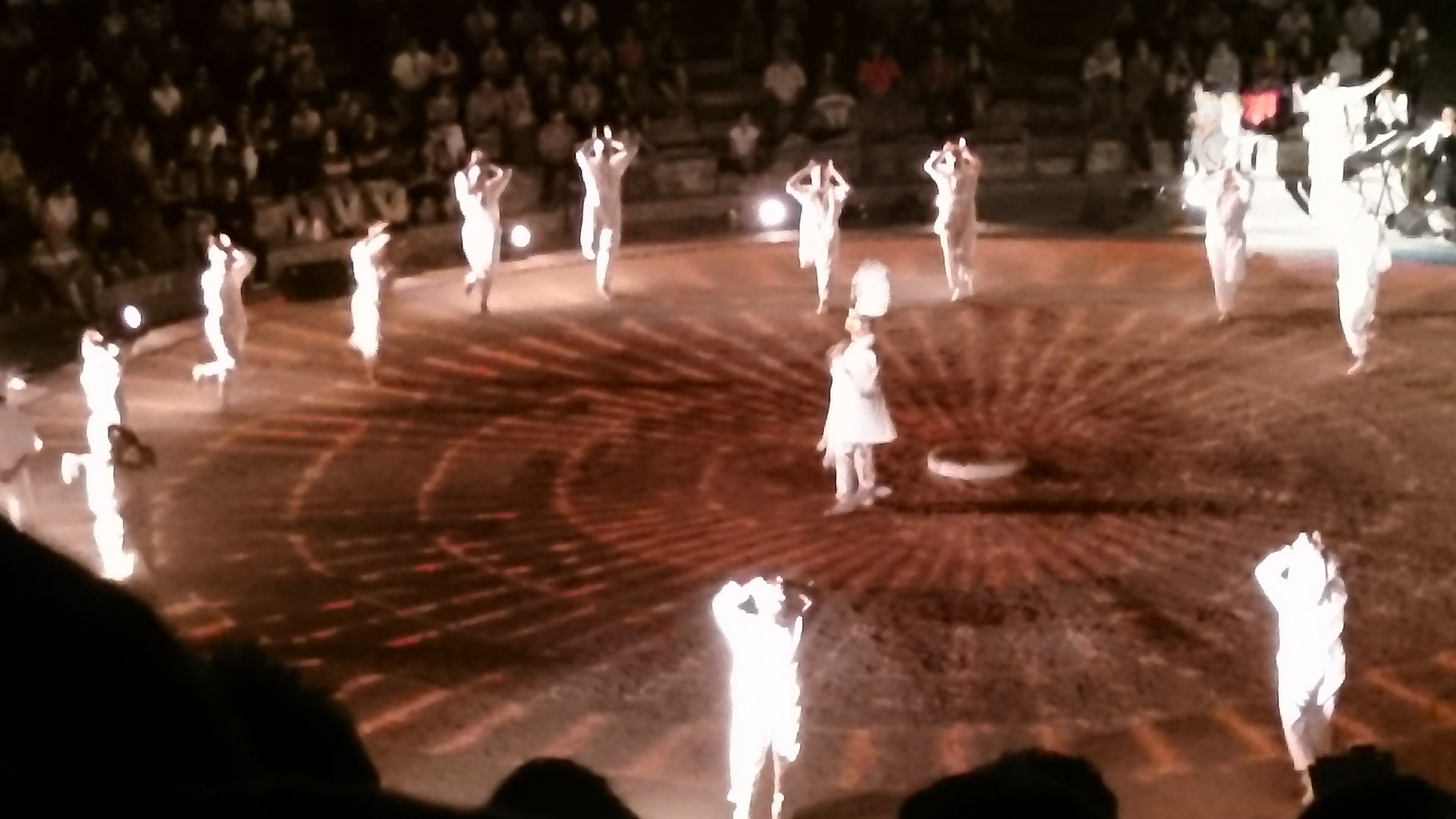 Such a comedy is the play PEACE of Aristophanes .
Τhe play was staged on 421 BC.
Short summary: Trygaeus, a middle-aged Athenian, miraculously brings about a peaceful end to the Peloponnesian War, thereby earning the gratitude of farmers while bankrupting various tradesmen who had profited from the hostilities.
He celebrates his triumph by marrying Harvest, a companion of Festival and Peace, all of whom he has liberated from a celestial prison.
The play is notable for its joyous anticipation of peace and for its celebration of a return to an idyllic life in the countryside.
However, it also sounds a note of caution, there is bitterness in the memory of lost opportunities and the ending is not happy for everyone.
As in all of Aristophanes' plays, the jokes are numerous, the action is wildly absurd and the satire is savage.
https://en.wikipedia.org/wiki/Peace_(play)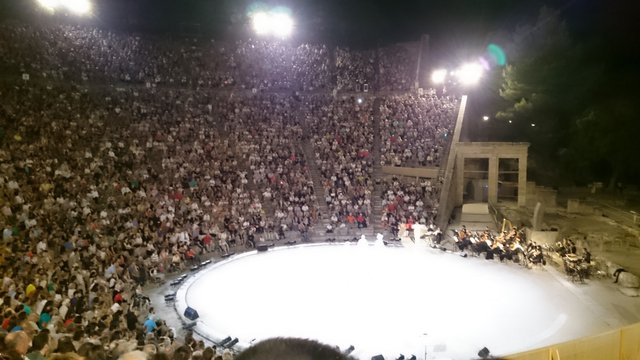 This time, the leading role of Trygaeus was assigned to a subversive and unpredictable artist, Jimmy Panousis, accompanied by Camerata, the official orchestra of Athens Music Megaron.
A very contradictory combination.
Panousis is a well-known satirical musician who could very well be a hero of Aristophanes.
Μany times, his songs, contain abusive words, but so were the texts of ... grandfather Aristophanes too.
In my point of view, it was a successful experiment and it passed the meanings of Aristophanes' work.
To put it shortly:
Art is a permanent experiment trying to find answers and expressions in human quests and activities....
....and the show must go on...