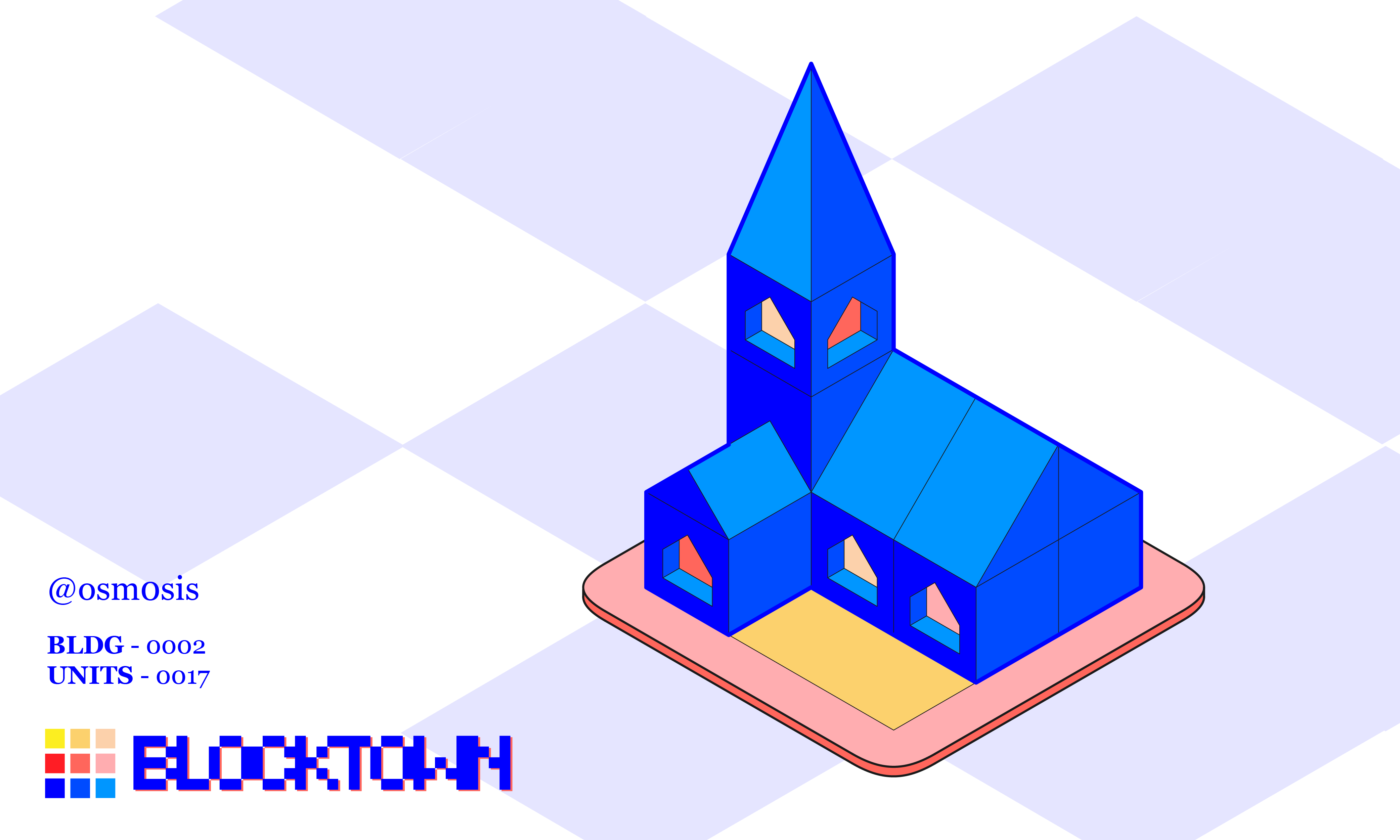 ---
BLOCKTOWN is a community art project powered through your comments and engagement. It's an experimental game of city-making, a digital Madurodam. With each post, a new layer of buildings will be added to the Town. Your photographs, quotes, stories and feedback are the raw materials that drive construction for each new layer.

New Residents!
---
Yesterday, BLOCKTOWN opened its doors to new residents! There were a ton of inspiring submissions. Even a proclamation of royalty. If you haven't already, take a look at the launch post, here. Over the course of this week I'll be modeling 4-5 and add them into the TOWN master plan every week.
A big big thanks to @osm0sis for the very first image submission! The first ever building in BLOCKTOWN is based off a beautiful and historic 12th century Chapel in a village called Bresse-sur-Grosne in Burgundy, France. Here's a look at the process of assembling and modeling the Chapel, beginning with the 2D image submission and growing the 3D modeled character.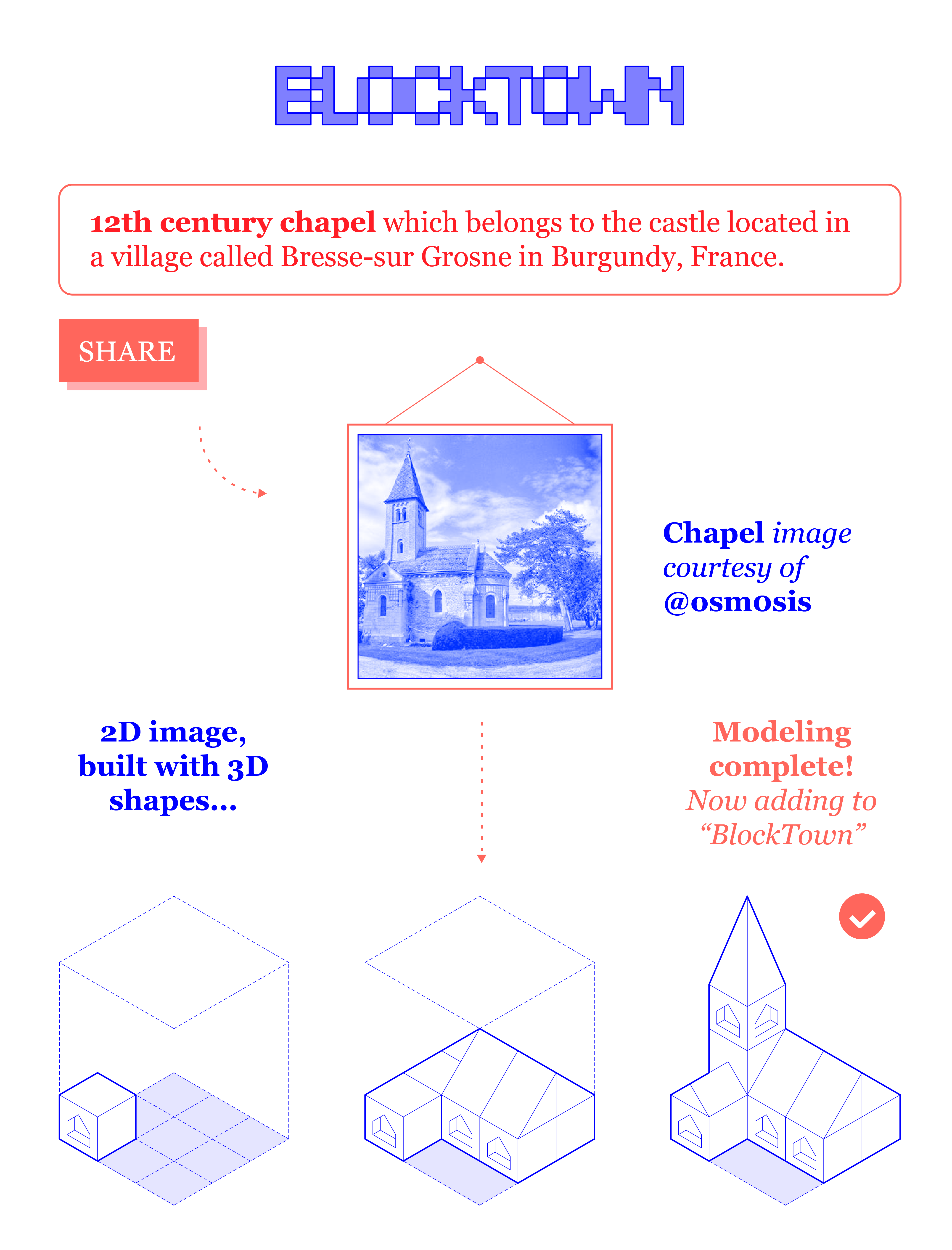 How to Play
---
Take a look at the announcement post, here.
Each building and landscape element of BLOCKTOWN will be derived directly from your comments. Photographs, quotes and stories will inspire their own design logic and manifest themselves as 3D characters within the Town. Beginning this week, new buildings will be added to the Town with every new post.
Coming soon...
---
Later this week I'll be opening up the canvas for other 3D artists to play with. Currently, I'm completing a 3D kit of parts (building pieces) for other modelers to download / create their own building to add in! Stay tuned.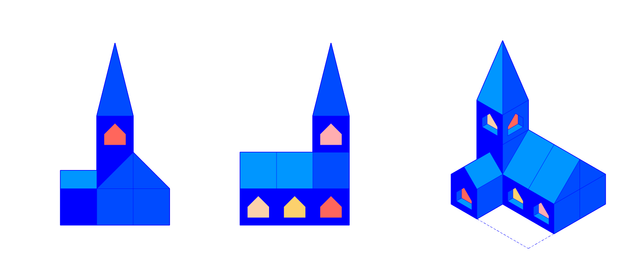 An Experiment in Building Community
---
Through this project - I hope to engage in a broader dialogue with fellow Steemians about their own sense of place and placemaking. These types of game-structured conversations are a fascinating way of learning more about what a person defines as his or her "community." It's a way of connecting to one another through the geographies we are deeply tied to and knowledgeable of. In a world of links, likes, upvotes and IP addresses, it's exciting to find ways of bridging the digital divide and connecting with those on the other side of the screen.
---
Let's get building!
- Take a look at the announcement post, here. -

All content is CC BY • Creative Commons