How much I earn on handicrafts?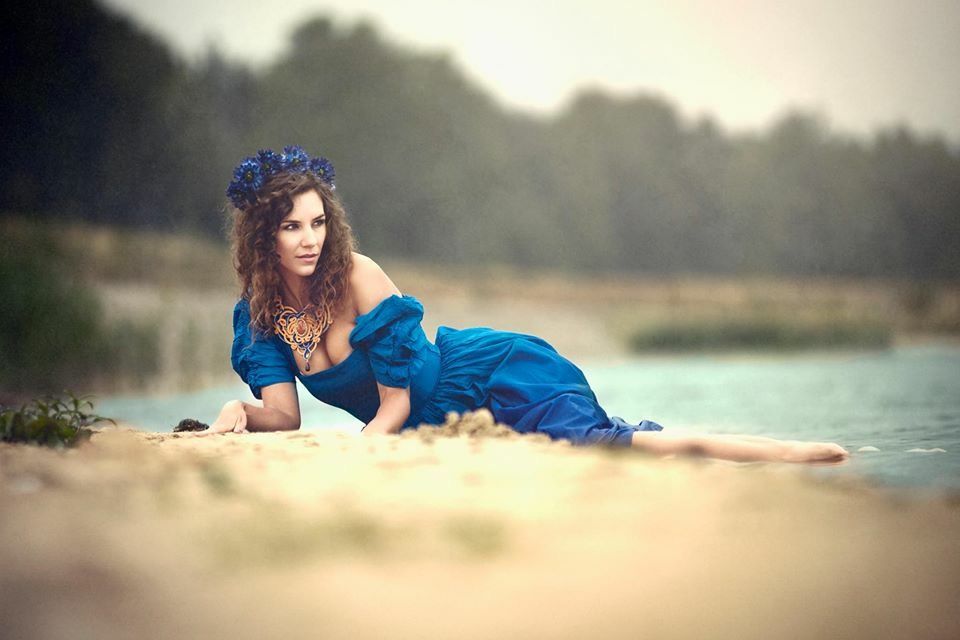 Photo. Damian Drewniak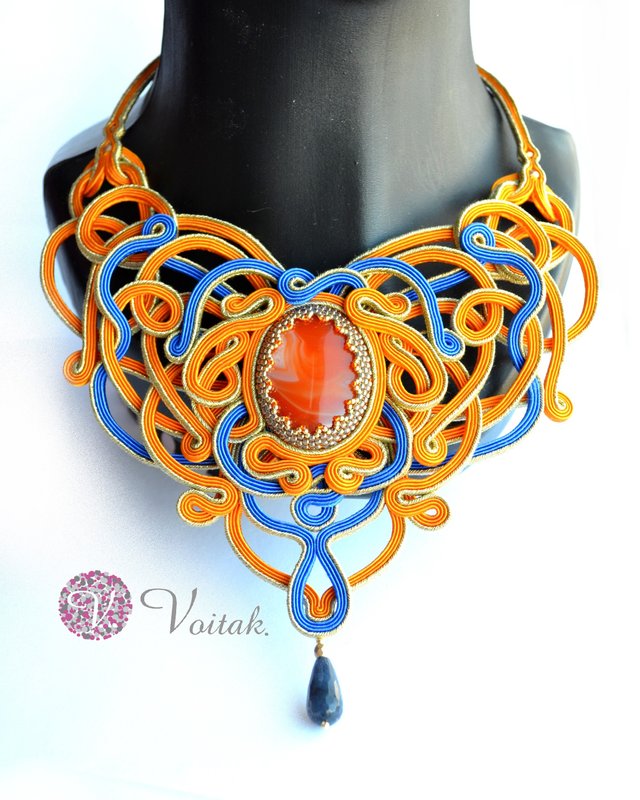 Good morning Dear Steemitians,
You probably wondered how much you can earn on handicrafts, you've certainly seen such products at bazaars or in stores sold for big money.
What are the real costs of having a business dealing in the production and sale of handicrafts? How to start advertising and distribute our products on the Internet? And finally how to start selling handicrafts? I will try to bring everything to this point in today's post.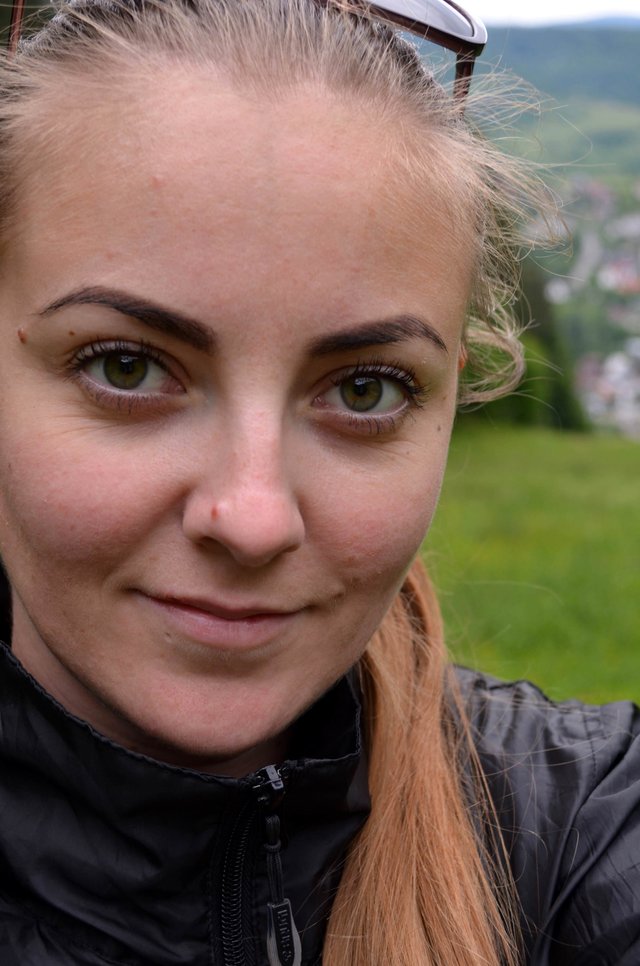 I was asked a question many times:
" How much money do you earn? How is your sales going?"
Very often I answered evasively to these questions ... not to put myself or the interlocutor in embarrassment. Talking about money these days is a very difficult topic. And in their environment such topics are simply omitted.
The fact that I have been on the market for a long time and I know what the principles of selling and promoting handmade products are based on, want to introduce you to the real world of creators and sellers.
If, like me, you work in the world of handicrafts, you will know exactly what I am writing about. And if you create and would like to sell your products, this post is a perfect example of how to start such an adventure.
Well, how to start?
It has been known for a long time that it is the most difficult to start. We must objectively look at our work and ask ourselves a few questions: how well our products are made? How long does it take us to do them? Does the presentation encourage them to buy?
If all the questions are answered satisfactorily, we must analyze many factors that may affect the sale of, for example, such as the quality of materials, the quality of photos, etc ...
We also need to choose a group of recipients, which is a fundamental issue in the sale of handmade products as well as the basis in any other business. Without determining the ideal recipient of our creativity, all our actions will be ineffective.
Why is it so important?
Because everything related to the sale of the product - from the very creation, through photos, description, advertising, must be done with the ideal customer in mind! If you do not start with this then your message or very expensive advertising can reach people completely uninterested in your work, which will result in the lack of orders.
Everything looks beautiful, just how to profile such an ideal client?
Anyone who creates any kind of handicraft will have a different recipient, which must be chosen individually for each other. To do this you have to think about how the ideal customer should look, how old should he be, should he live in the countryside or in the city, in what industry should he turn or what to do in his free time, what fashion styles should he prefer and at the end how much should he earn?
It's up to you to specify all these things.
You have to specify what other stores he visits, where he still makes purchases? Does he have children? Does he have an experience on the Internet? What he like? Which magazines reads? What movies does he watch?
YES! You must be so specific. And so detailed! You have to create your ideal client from scratch and assigned 100% of your creativity.
Dear craftsman, what are you waiting for? To work! Specify the initial characteristics of your ideal client. This is the first and necessary step to sell your handicrafts!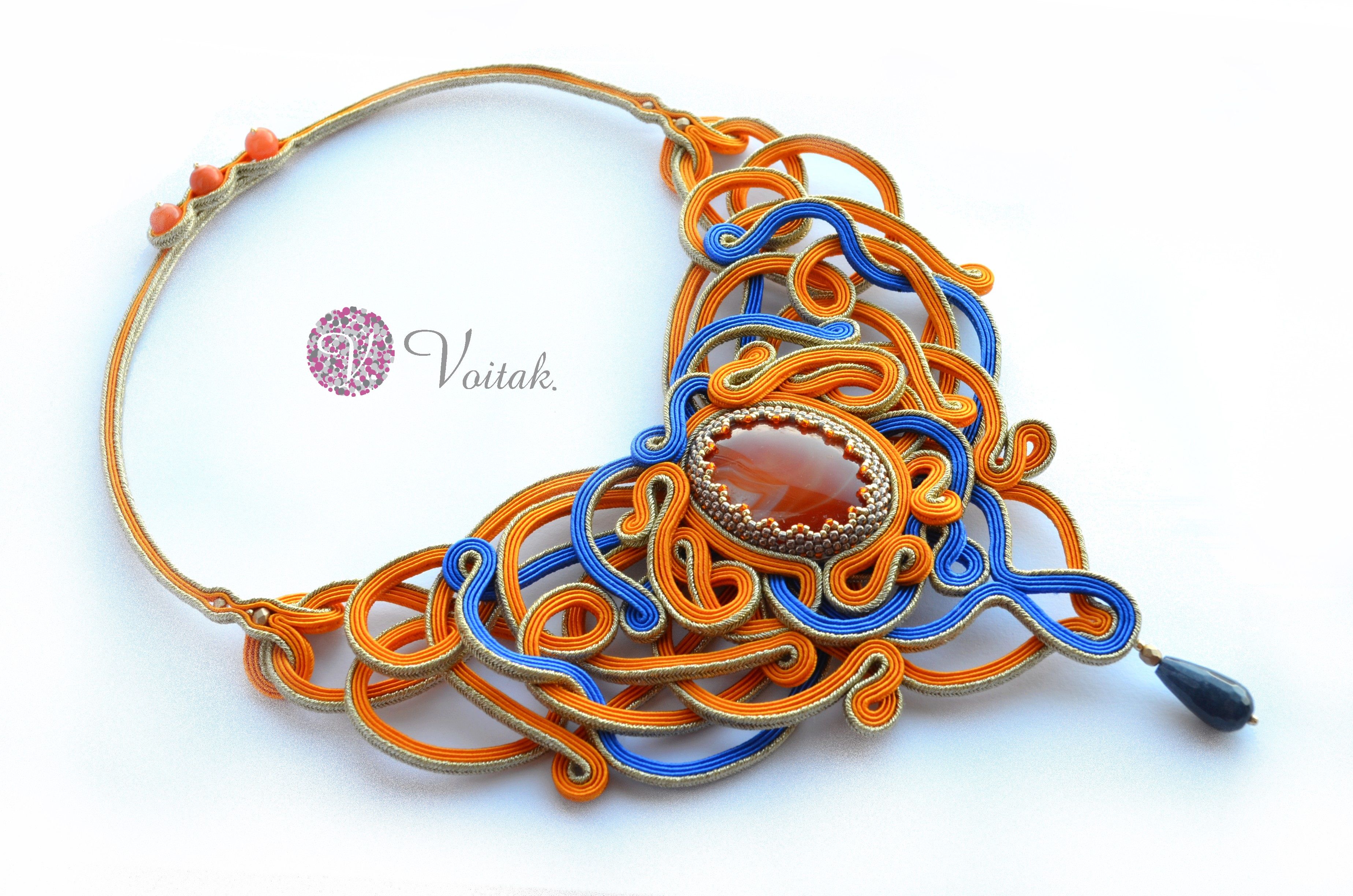 If you are already creating some time, you are sure to photograph your products. You must ensure that the presentation of your work is at a very high professional level.
The ideal client is usually a visual and he buys beautiful aesthetic works. Remember that the background of the pictures was one color and the handicraft presented on it was in the foreground. Also take care of the appropriate lighting and settings in the camera, preferably the products look good in daylight on a light background. Try not to take photos with your phone. Such photos usually lose their quality and their resolution is not the best. You can also ask for help from an experienced photographer or plan all the sessions with models and accessories. The more professionalism the better for your brand.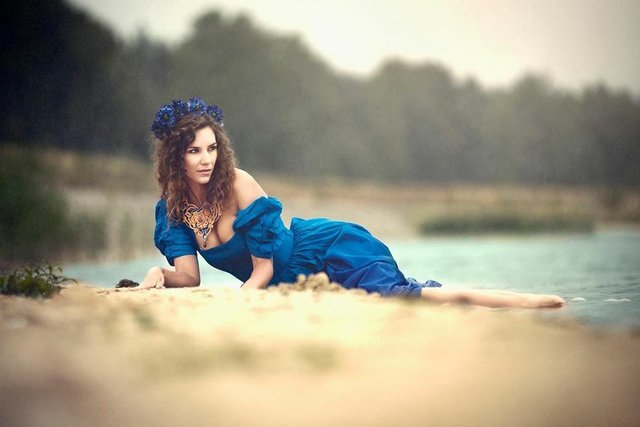 Photo. Damian Drewniak
When you can do and process pictures, you can go to the descriptions of your products.
Handicraftsman remember that weak and brief descriptions of what work is done and what tools you used do not make an impression on our client.
Behind our work is history. A story that inspired us to create a product. It's worth telling potential customers as much as you can. Add these descriptions as well as photographs of your products wherever you show your products. It is tools such as blog, facebook, instagram or steemit that help us promote our products and beautiful stories and photographs become a lever of trade.
It is these stories that attract potential customers and encourage us to buy the product. People do not buy handmade items just because something is nice and colorful, but because something has a story, a soul and the heart of the person who created the item.
We are not wholesale machines. It's our hands that give the one and only shape invented in our head. Remember this and say it at every step.
Also remember that you need to develop strategies for action. When you are already familiar with presenting your products in all mass media, you start building your brand.
Every post, every mention, every photo is just a small brick, which you add to the wall building the image of your brand and yours. The entire message should be thought over as well as consistent with the adopted strategy, you should act consistently and with all this action arouse the desire to own your product by the Ideal Client.
The fact that you have already identified the ideal client, you know what message to use to stimulate interest in your product.
Now you already know how this profiling was important?!
Also remember to create a logo and the name of your brand is just as important as the aforementioned aspects of sales. The logo should be conspicuous, easy to remember and arouse some emotions. It all serves to make the client remember you and return to you.


Also, remember that regular addition of valuable content will also build your brand's position on the web.
The more interesting articles you add the more you help yourself in positioning your pages and what gives you more visibility what is the most effective way to attract potential customers. What's the most interesting is that this method is free and the only thing you have to give is the time devoted to creating good content.
You can also invest in paid advertisements that offer social networks. But at the beginning I suggest to experiment with less expensive promotions of our products.
When we are in this social media environment, when we are able to present our products in a professional manner, and the descriptions and content attract followers begin the questions of potential customers:

Where and how much I can buy it?
At this point, we have to consider two things:
Where can I sell my products? And How do you price products to make it profitable for me to sell at all?
Today, the Internet offers many possibilities. We can pay someone to design our website together with a store where customers can buy directly from us without any commission fees. It is unfortunately very expensive, which at the beginning does not give us a guarantee of high sales.
When we start to think about the sale of our products, the ideal to start with is to use intermediary websites in the sale of handicrafts.
the most popular in Poland are : Pakamera.pl, Dawanda.pl, Etsy.com itd…
Personally, I like the most Pakamera.pl
https://www.pakamera.pl/voitak-sutasz-0_s12195063.htm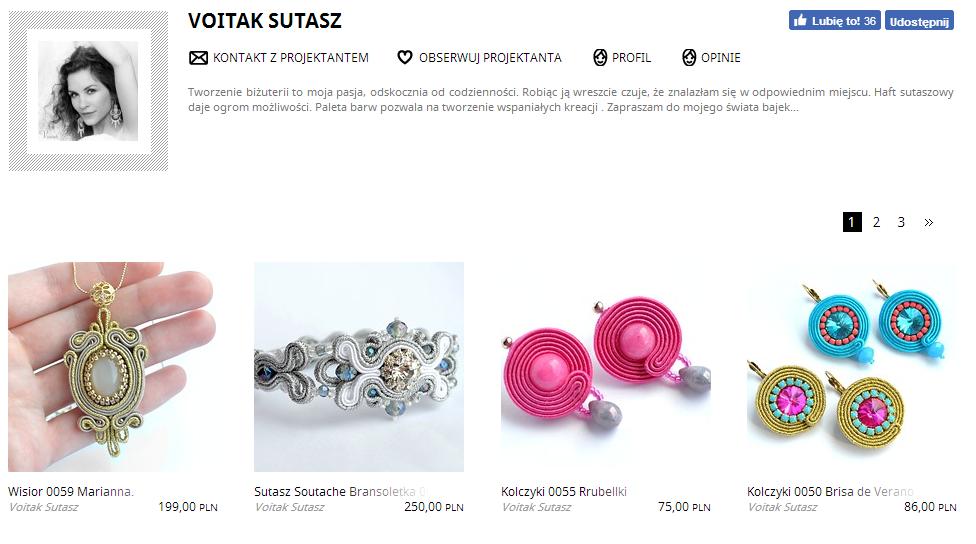 Unfortunately, such portals one minus. They collect commission, which they charge on the sale of each product and is usually around 30%, depending on the portal it may be more or less.
The second thing that is bothering us is the valuation of our products.
We must analyze the costs that we incur when creating products, mainly costs associated with the materials we use. The better the quality of materials, the price is higher.
We need to check exactly how much we are doing the item and work out an appropriate rate for man-hours. It is known that we will not be able to work many hours too little money
Remember also that the product price includes also such things as the cost of running a business, that is premiums, VAT and income tax, the cost of the accountant, fuel for the car, electricity, photographic equipment, subscription for telephone and Internet, etc...
In Poland, running your own business with handicrafts is very expensive, often not enough to cover basic expenses
Now, think about whether the current legislation on microenterprises helps handicraftsmen?? People who create with their own hands, people who are not machines and do not produce in thousands of pieces, but wanting to have a legal source of livelihood.
Start looking at the handicraft in such a way that something you do with your hands is not free.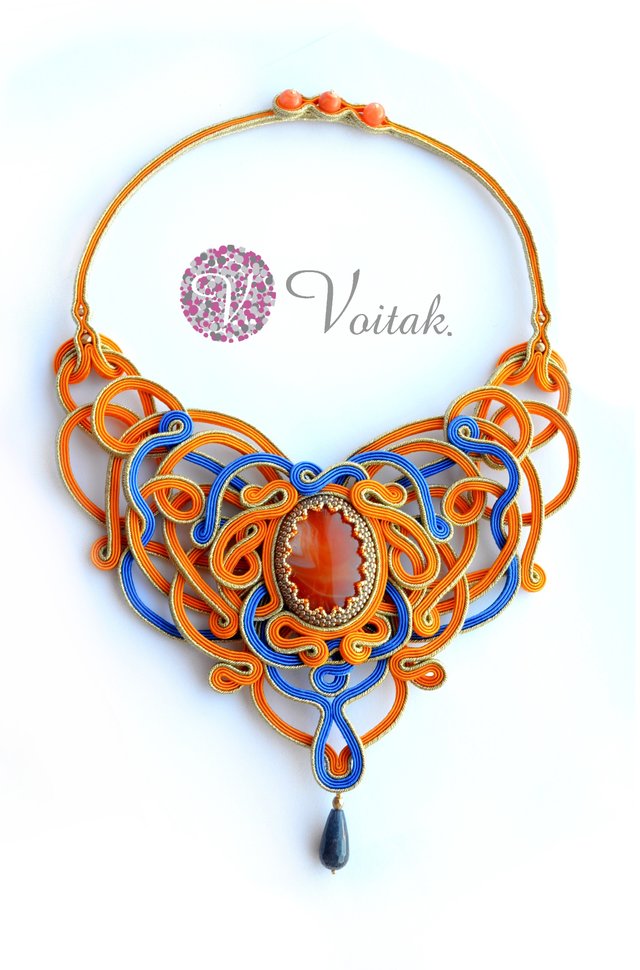 Appreciate your friends who create something by themselves. Appreciate their products that they give you as a gift.
Do not underestimate the work and money put in the handmade product. It's all hard work and high costs.
Thank you that you survived until this moment.
If you liked it, please write your opinion in the commentary.
I invite you to my website where you can see more of my works
Regards Kasia Voitak