Sedna Rosarian, Kynareth Exile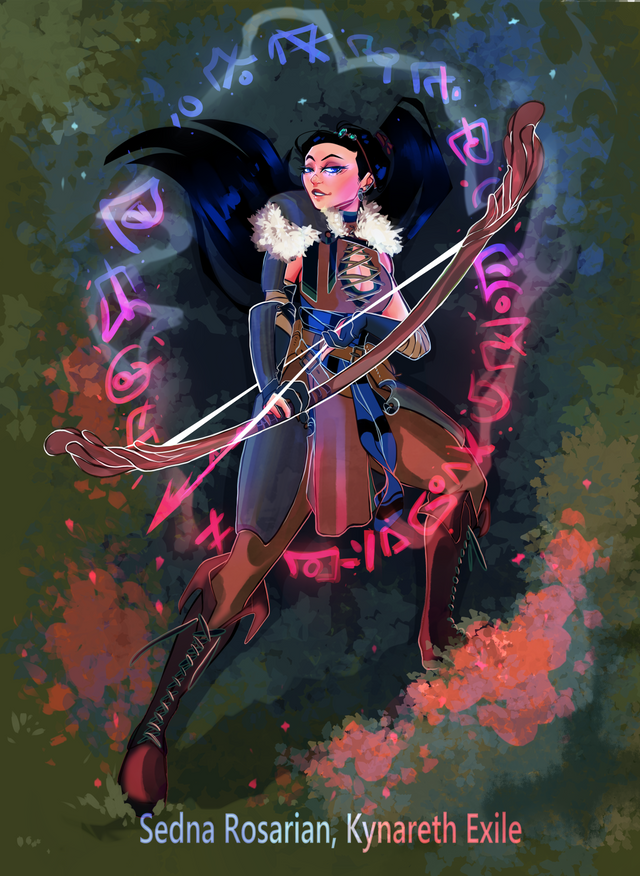 "Sedna Rosarian, once the Warrior Princess of Kynareth but after a deadly misunderstanding she was forced into exile across the Slender Sea, where she took up a job as a huntress and met her lover Venser Karkaldwin at the tavern she sold meat to. Despite starting a new life on the completely alien continent of Posiil and having a daughter, Elanaea, with Venser, she still harbors dreams of one day returning home and reclaiming her royal status."
Hello to the readers that still linger, the following stories as well as the eventual Memories of a Mad Man Vol. 4 has been severelt delayed due to a massive move from the west coast to the east coast and my life being completely flipped upsode down from such the drastic change. I have been putting massive amounts of time, effort, and planning into moving to the other side of the country and we will see if this change is for better or worse.
But in the mean time I thank you for taking the time to read my stories and look at the art that my artist, the talented Shiloh Roper, has done of my characters. She always succeeds in bringing my characters to life in the most wonderful ways.
Again, thank you. - V.M. Mouchas