Daily-Sketch:"3,4,5,6,7,8,9"
Thought does not belong to you. Your brain is only a tool that translates the mind of the One. As well as the dreams that we see. Sometimes I come in dreams different images that I draw upon awakening.
Мысли не принадлежат тебе. Твой мозг это лишь инструмент который транслирует разум Единого. Так же как и сны которые мы видим. Иногда мне во снах приходят разные образы, которые я рисую после пробуждения.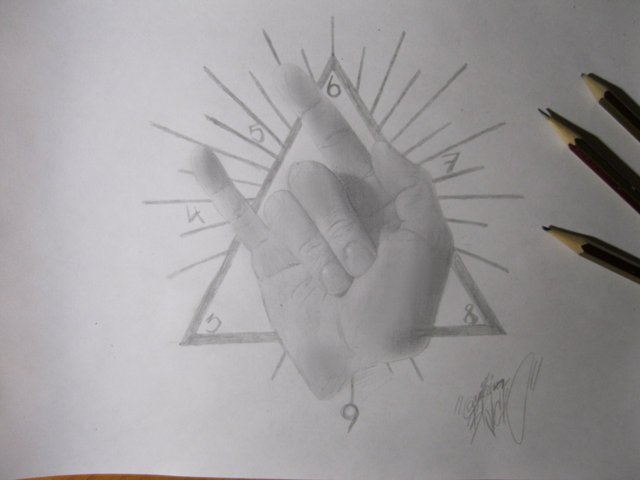 I do not Masson, but something similar in their symbolism I saw yesterday. Also throughout the sleep I heard these numbers: 3 4 5 6 7 8 and 9. And number nine is more important than others. I do not know what all that means, so I decided to share it with you.
Я не Массон, но что-то похожее на их символику я вчера увидел. Так же на протяжении всего сна я слышал эти цифры: 3 4 5 6 7 8 и 9. Причем число девять важнее чем другие. Не знаю, что все это значит, поэтому решил поделится этим с Вами.
---
Thanks for viewing, I hope you liked it!