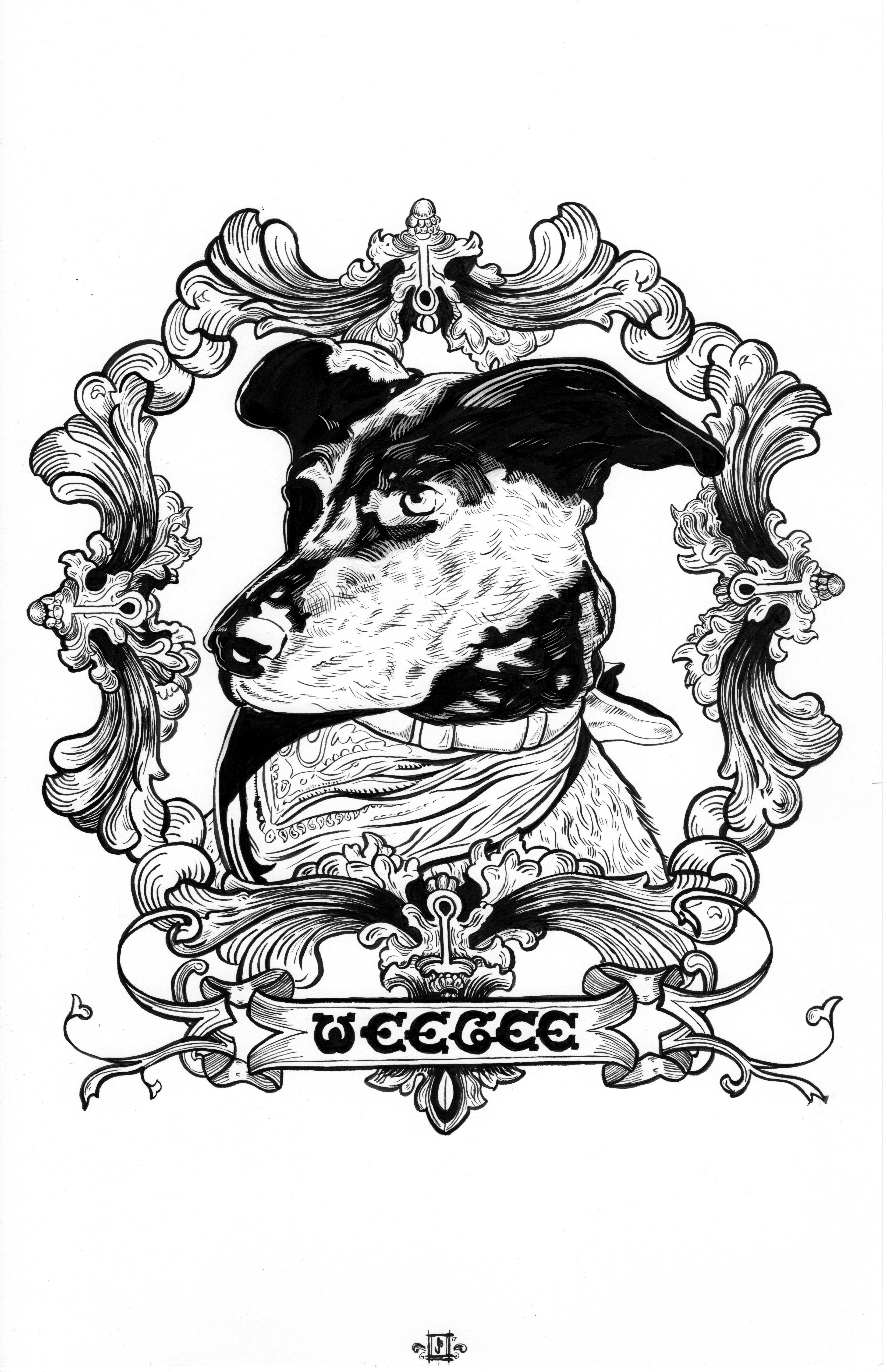 This is my first real commission that I was ever paid to do.
Needless to say I was nervous as hell about it, but I am proud of how it turned out.
This piece was commissioned because a friends sister in law's sister's dog had died (yes, that is a sister of a sister in laws friend who commissioned this, work on it for a while and it will make sense).
So I had to get this one right. Animals are usually easy to draw unless it is someones pet, in which case the person has known the animal for a long time. Needless to say a standard dog drawing would not do.
So here are the photos that were given to me as reference: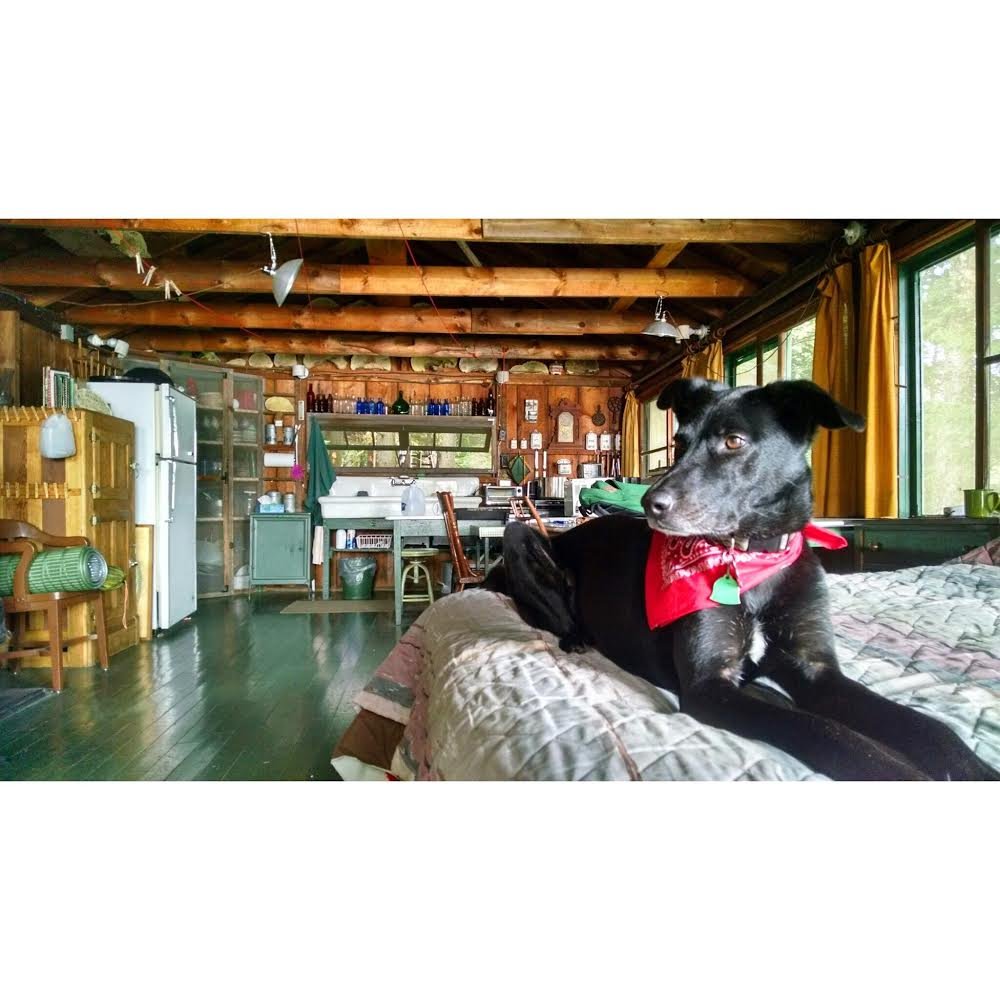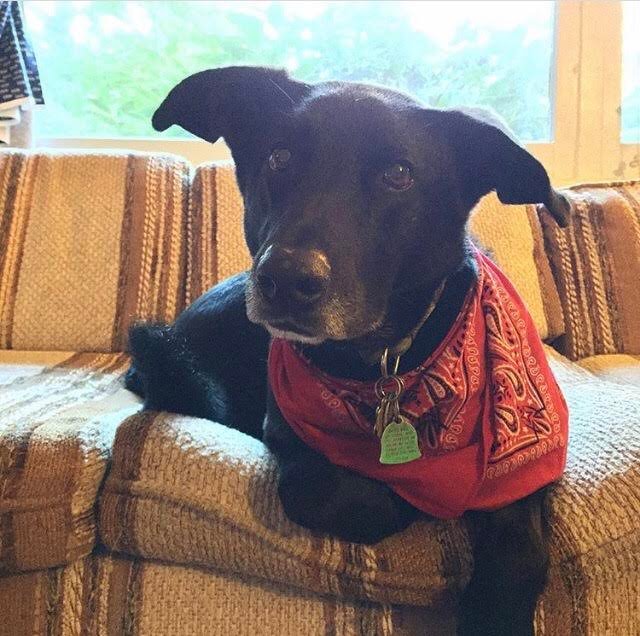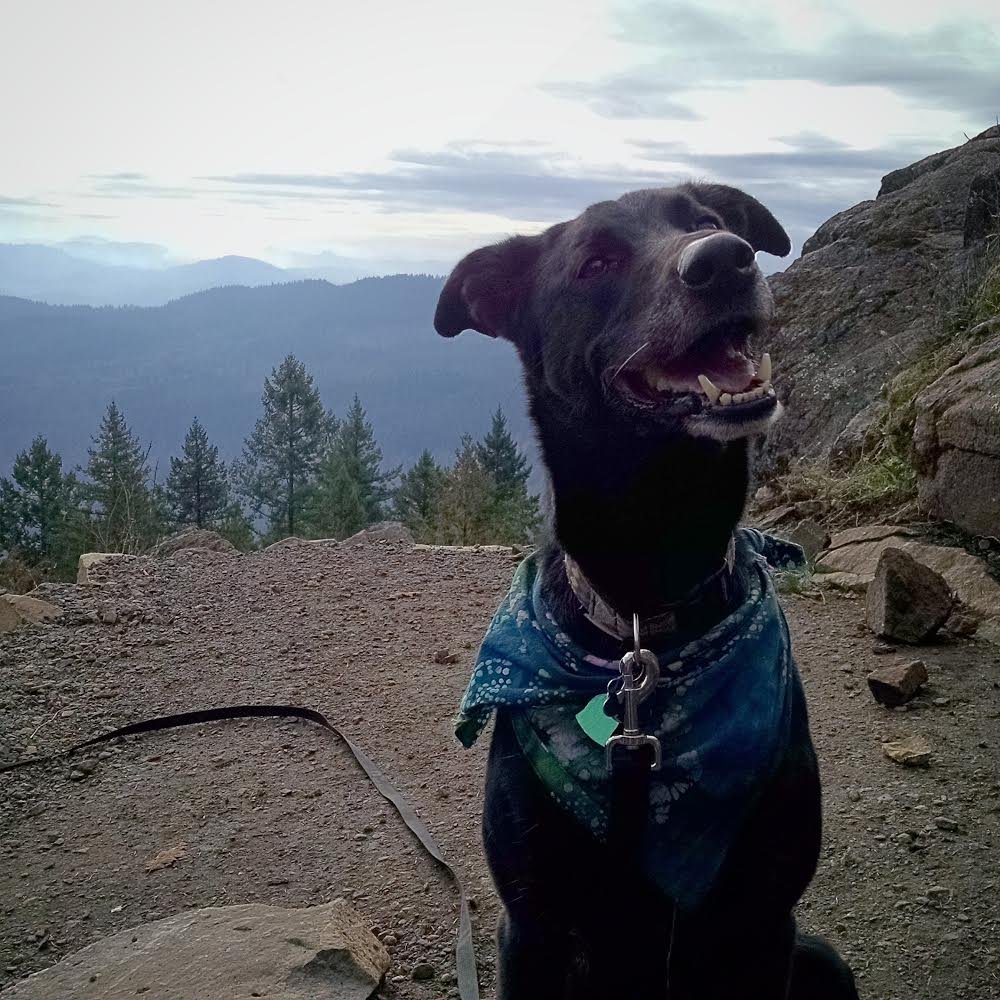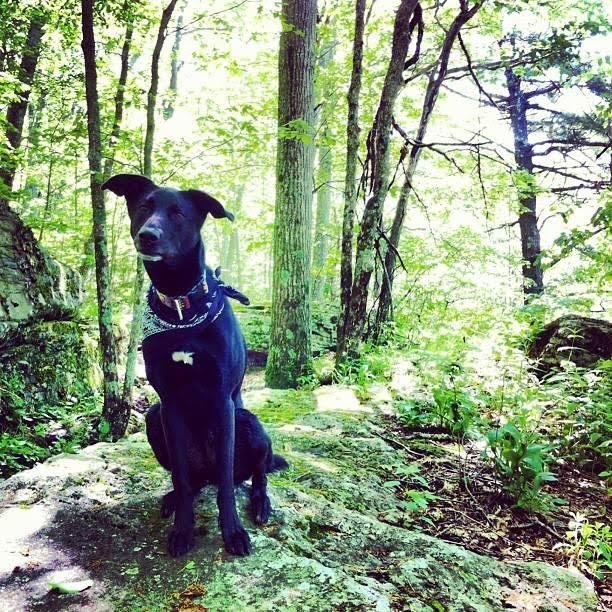 He was a really cute dog.
Anyway, I didn't want too get to artsy or expressive with the drawing. The point was to capture the "essence" of this dog so that the person who would receive it would have an artist rendition of their pet. I started by just trying to get a sense of the dog through drawing him. The results were as follows: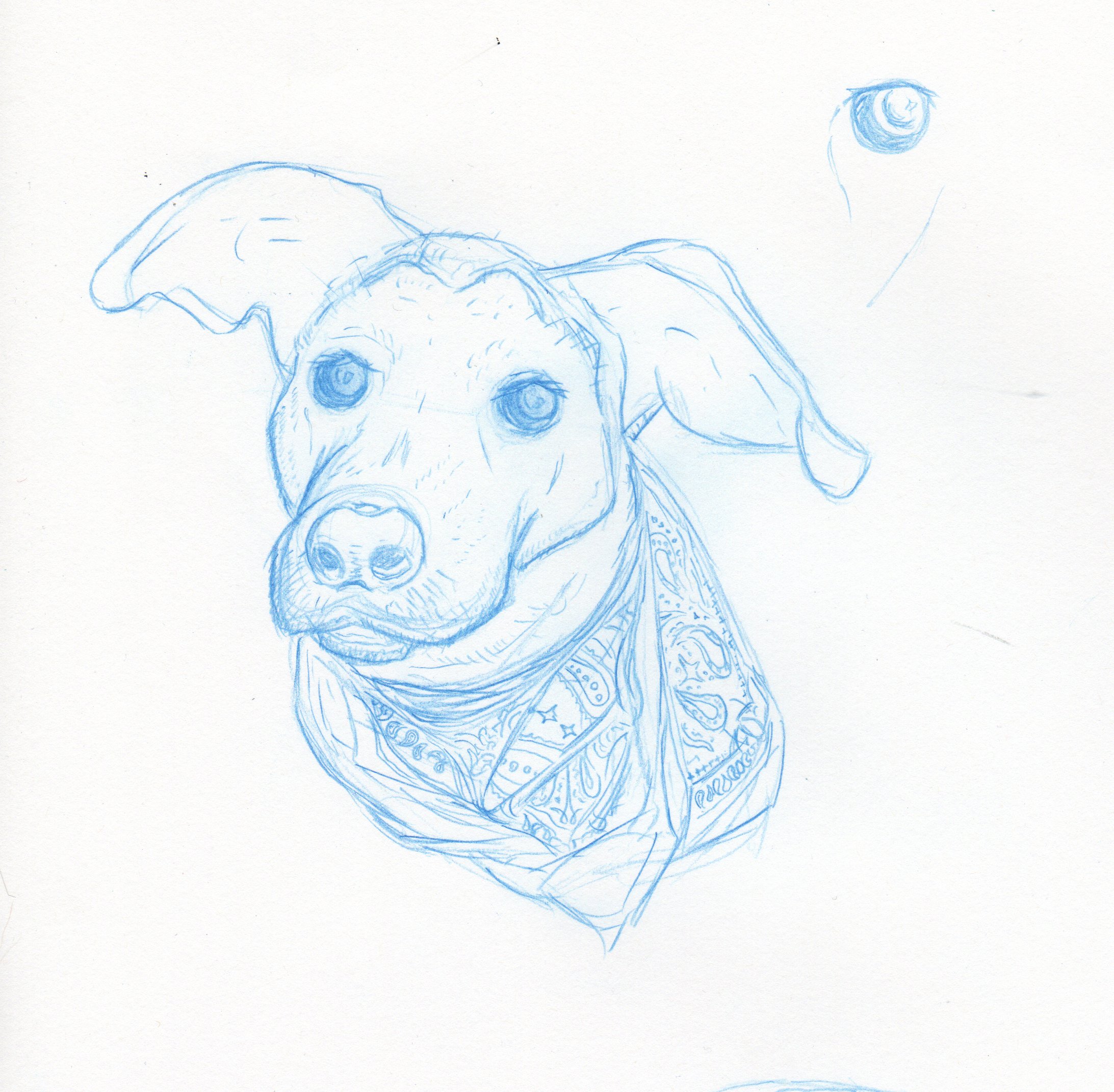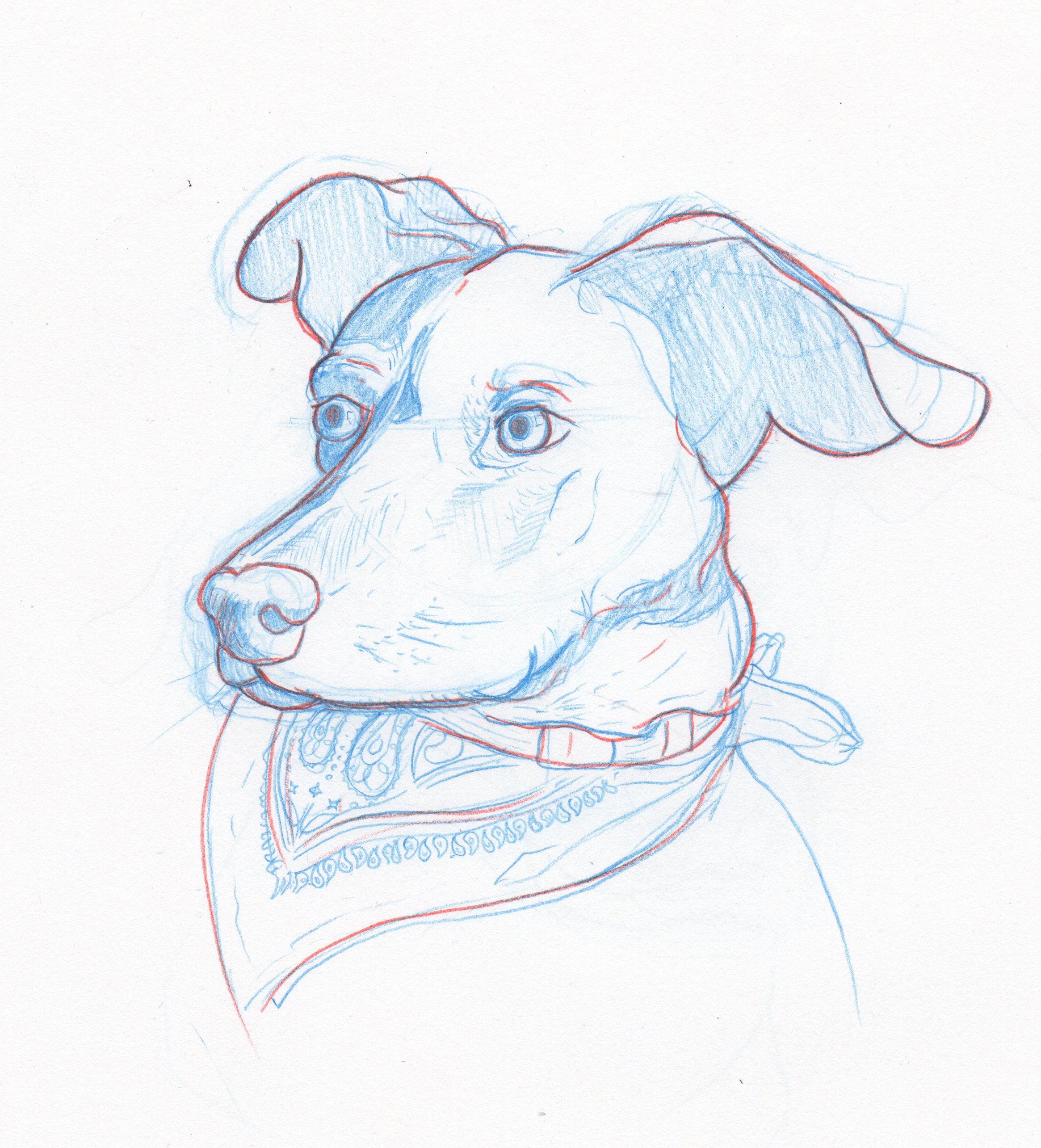 As you can see I drew directly from the photos. But.. I couldn't quite capture him. I drew some motifs to liven up the drawings a bit. I drew them (including the dog's name) first: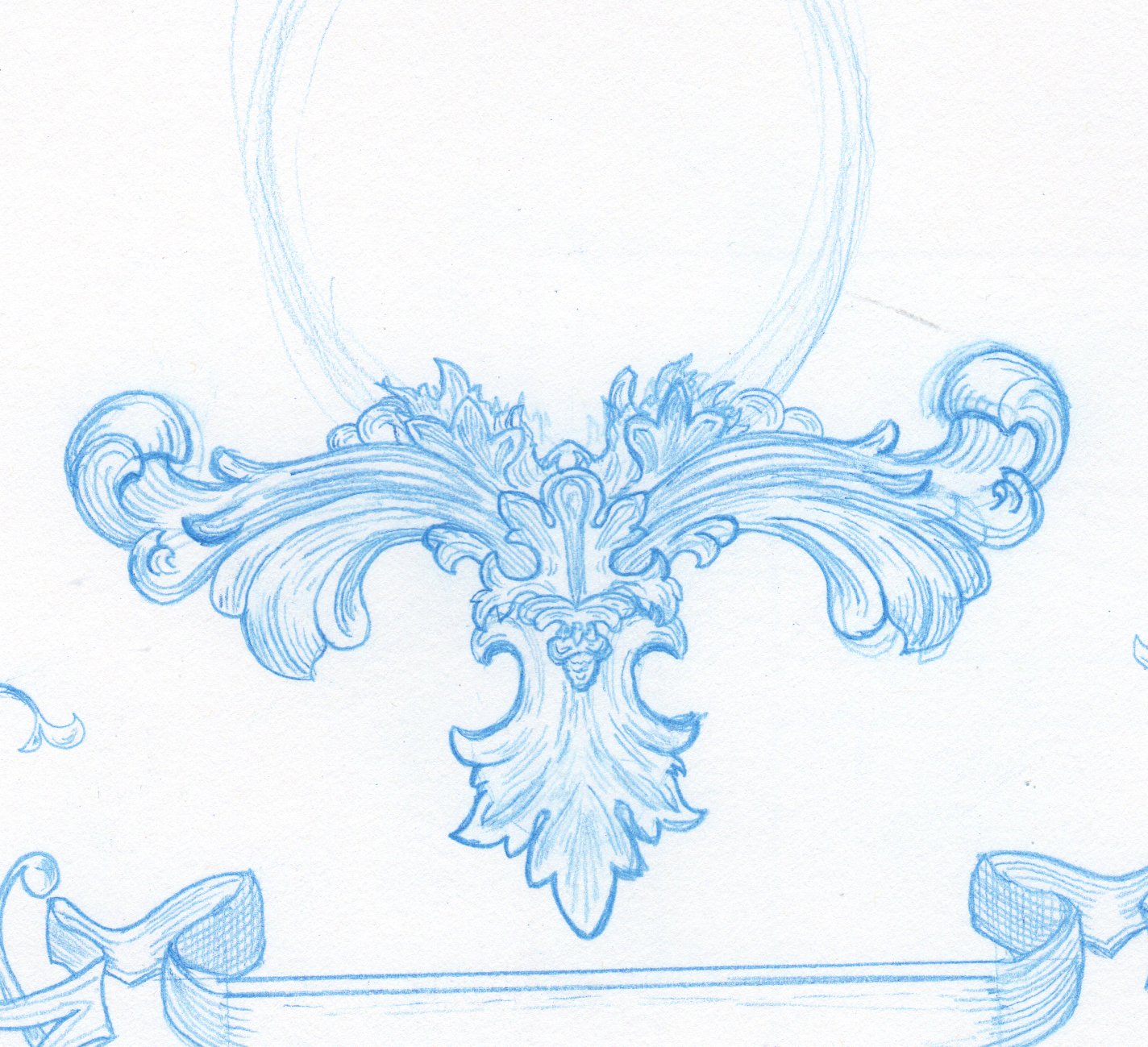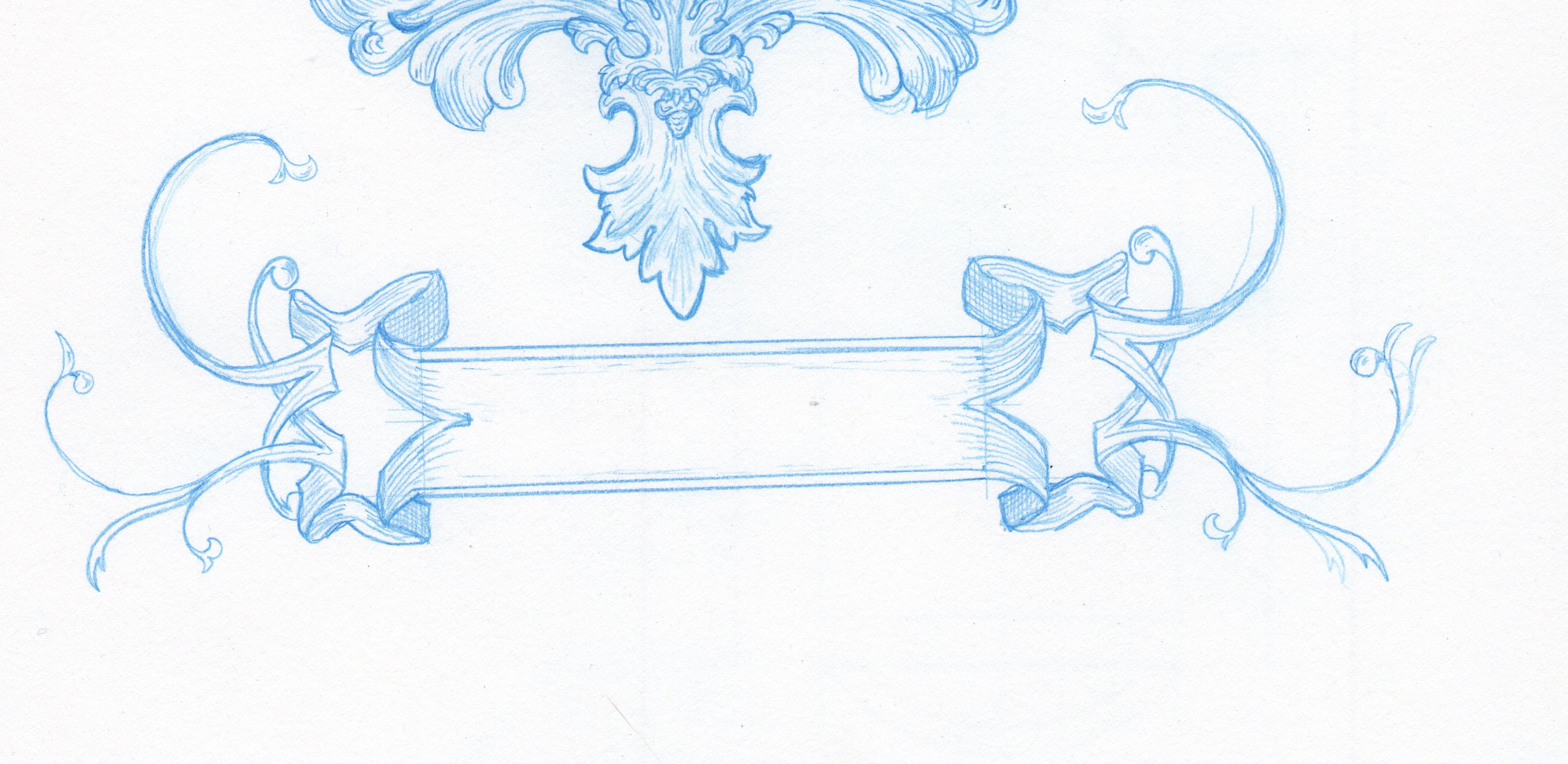 I then placed all of the pencil drawings together in photoshop to see what looked best with the two versions: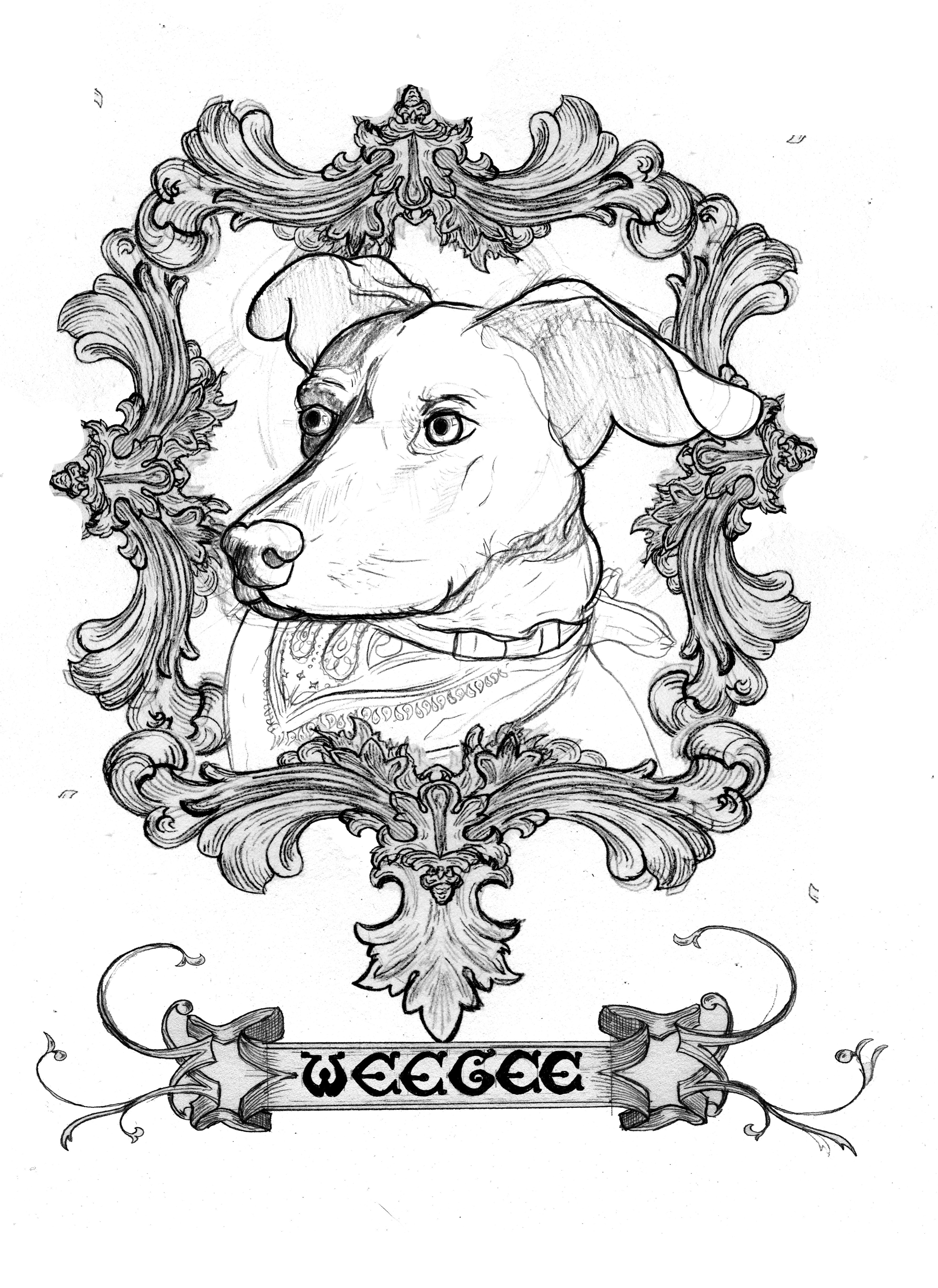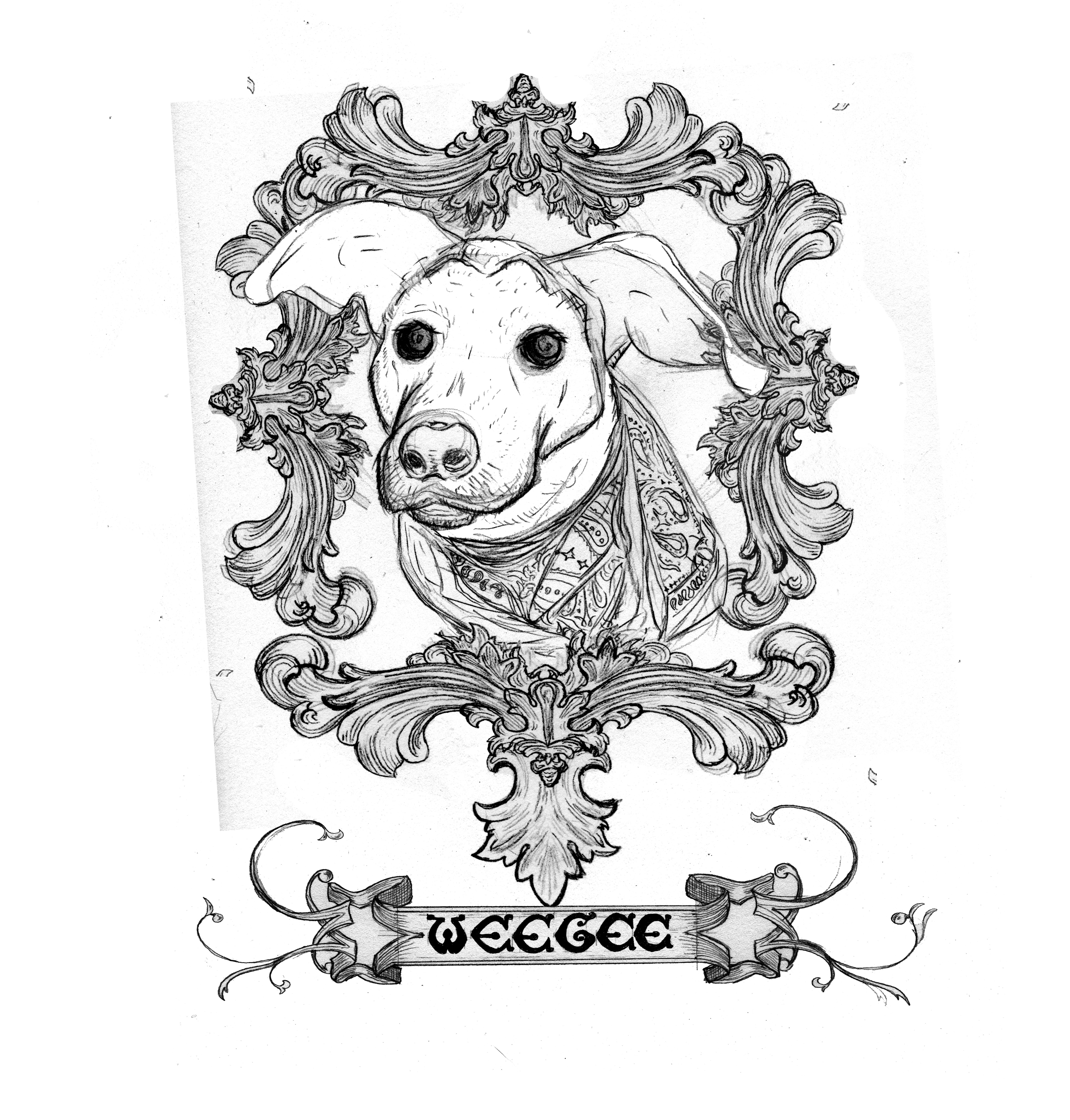 I sent these to the person's friend who had commissioned the drawing to see if it was what they were looking for.
Their response was "It looks good, but it doesn't look like him". Well sh*t, they were right. I hadn't captured the essence of the animal. It needed to look like Weegee, not just a dog. So I went back and tried to redraw him over and over again.
But.. it never quiet captured the essence of this persons pet.
So I did something I never do, I photoshopped the actual photo of the dog and then lightboxed over it.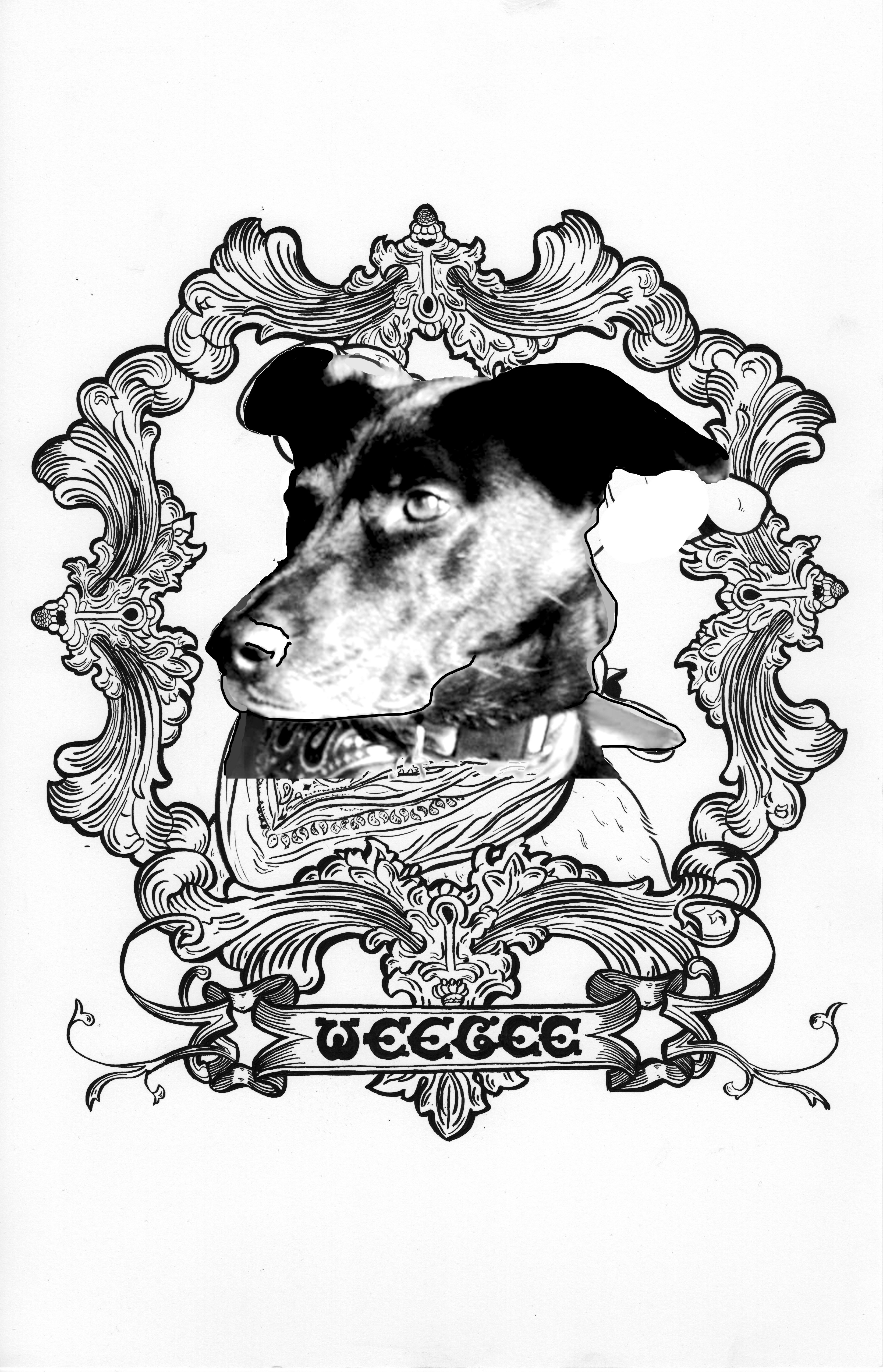 Now you may not believe me on this, but I only actually lightboxed the eyes from the photograph and a few reference marks on the outline to get the dogs facial structure correct. I then used the photo as a direct reference to render the shadows, but only by looking at it. By lightoxing these few keys features I was able to get the drawing to look like I wanted (albeit really close to the photo itself). The final result was as follows: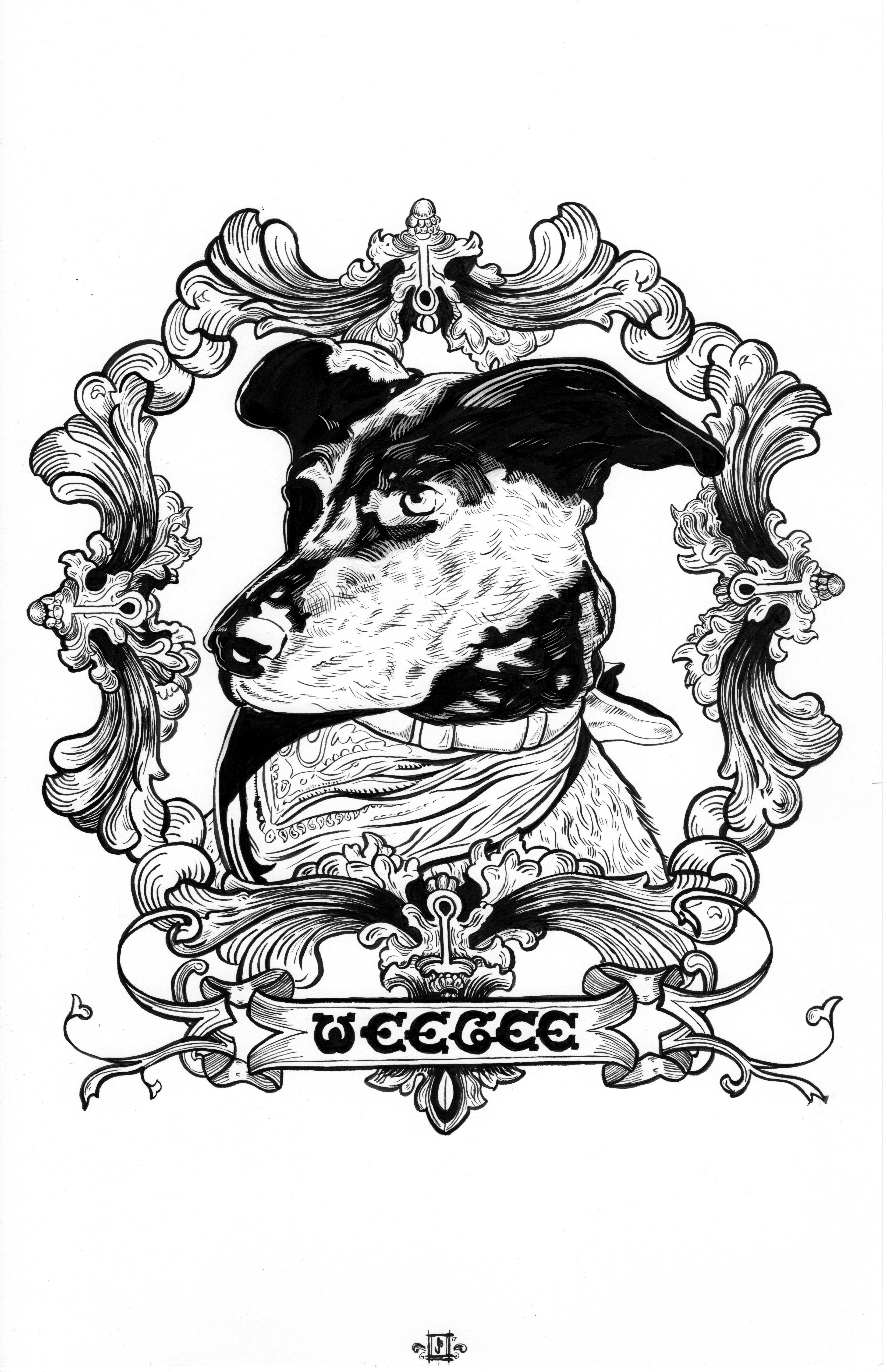 As an illustrator, I felt a little disgusted in myself. I felt as though I shouldn't have to lightbox something to get it correct. If you google "swiping" you will see the venomous responses to industry professionals using this method. I was happy with how it looked, but if felt unprofessional to me.
But you know what? They loved it. They absolutely loved the way it looked. It looked like their pet, not a "version" of their pet. I realized in this moment that there are times when lighboxing can be useful.
The following is a quote from the late comic artist Wally Wood:
"Never draw anything you can copy, never copy anything you can trace, never trace anything you can cut out and paste up"
My college art professor quoted this to me as I was packing up my senior exhibition after graduating. He said to always remember it.
Granted, Wally Wood was jaded by the industry that he worked in. He felt as though it was a waste to... well.. waste time on aspects of creating a story that were unnecessary. I never really understood it until now.
Sure, there are people who abuse lighboxing in the illustration industry. But now I realize there are times when it's use is appropriate. In this case the final image came out how the person who commissioned the drawing wanted, and I didn't sacrifice a lot of artistic integrity by "cheating" on a few key aspects to make it look correct.
I guess I am still figuring out all of the tools that are at our disposal as an artist, and I struggle with some.. ethical?... aspects of it. But in the end I am glad I was able to make someone happy with a piece I created for them.